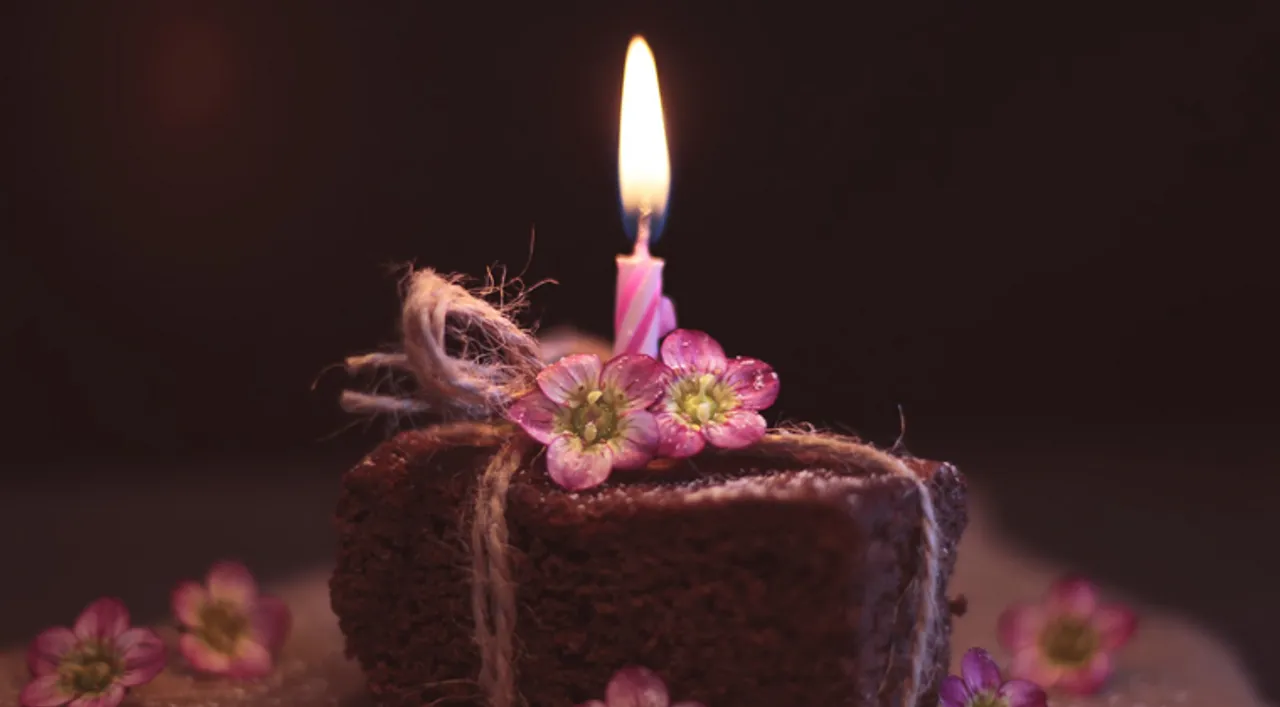 "Bakers make the world smell better" and Udaipur is blessed with amazing bakers that offer decadent cakes and desserts. If you have a sweet tooth you must know the mouth-watering feeling of a well dressed and presented Cake. It's like falling in love so slowly with how a good pastry just melts in your mouth and then you are awakened by the spark and flavor burst when the icing kicks in. For all your Morning to Midnight cravings we have listed down the top bakeries in Udaipur. 

THE BAKE AFFAIR

True to their name, it's an affair between great baking skills and Sinful taste. This bake shop puts out beautiful fondant cakes with detailed chocolate work. From different types of moldings, carved caricatures to simple designs; The Bake Affair Aces them all.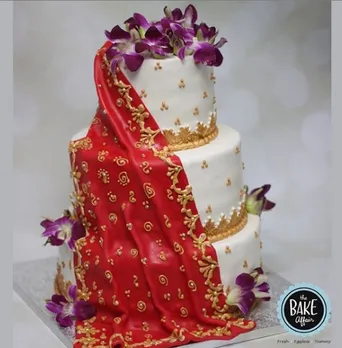 They have a Cake for each occasion and customization is their USP. 

Local Samosa Bites - Fruit base and Red- Velvet flavor. 
When? Monday to Sunday
Where? Savitrikunj' A-25, Alkapuri, Udaipur, Rajasthan 313001
Time? 10 am to 9 pm
Contact? 097993 30055
SIMPLY SWEET - The Home Bake Studio

Simply sweet is most definitely famous for the divine taste they offer to their customers. They offer you a unique selection of flavors. You will surely want to try new ones every time but would want to re-taste the old ones, they are that good. 

To dress the cakes they often use macaroons, donuts and Chocolate dipped Oreos. It's just not a simple cake, it's a factory full of scrumptious flavors.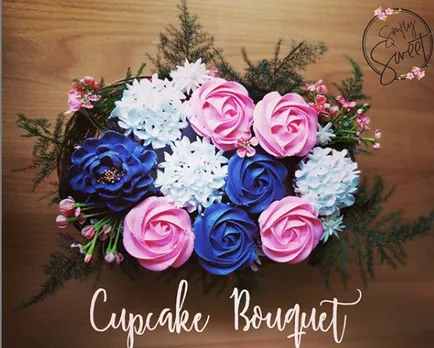 Their assortment includes cupcake bouquet, mini cake jars, and various gift baskets as well. 
Local Samosa Bites: Cookies and cream base, Chocolate and Orange Base
When? Monday to Sunday
Where? Simply Sweet Bakery, Next to Pizza Empire Opposite Everest Aashiyana, Mewar Hospital Road, New, Navratna Complex, Mahaveer Colony Park, Udaipur, Rajasthan 313001
Time? 10:30 am to 11:15 pm
Contact? 081071 02084
BAKEAWISH
If Fondant cakes are not your personal favorite and you want to enjoy the raw and authentic old-school cakes, Bakeawish will whip you your own personal flavor. Also, they do door-step delivery. 
Bakeawish understands that sometimes "less is more" when they are piping the cake with tempting filling and icing. They keep the base flavor strong and tops them with just enough icing so that one can enjoy not only cream but the heavenly cake dream as well. 

Local Samosa Bites -  Rose and Pistachio Cake, Blueberry Banana Cake with White Ganache
When? Monday to Sunday
Where? 51 premi pan 1st Floor bakeawish, opposite HDFC bank, Chetak Circle,Udaipur, Rajasthan 313001
Time? 10:30 am to 11:15 pm
THE CELEBRATION BAKERY AND SWEETS

This bakery is one of the best bakeries in town. With tempting cakes and palatable desserts, they present a great palate for selection. 

Not just cakes, but they have the best sweets and delectable desserts. A lot of experimenting can be seen with the designs and flavors but every single one of them lives up to our expectations. 
Local Samosa Bites - We suggest you try their different flavored Sandesh, Pineapple upside-down cake and Blueberry muffins. You can also go for the simple but very moist Christmas cake, Croissant or the good old chocolate cake with ganache. 
When? Monday to Sunday
Where? The Celebration Bakery, Shop No. 4, 5, Fatehpura Rd, Fatehpura Chauraha, Pulla Bhuwana, Fatehpura, Udaipur, Rajasthan 313001
Time? 8:30 am to 11 pm
Contact? 092144 44925
LE CAKERY 

If you are bored of cakes and you want to explore the devouring tastes of cookies, Le Cakery is your next stop. The munch and crunch, velvety filling and the hypnotizing aroma are nothing short of Willy Wonka's Chocolate Factory!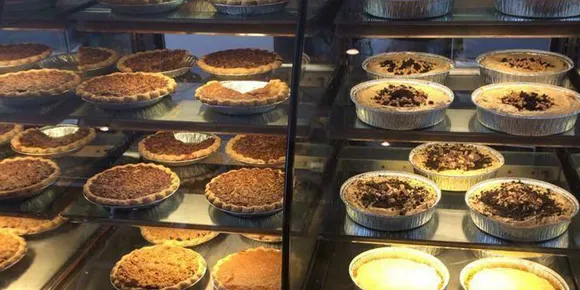 But, we do recommend giving their pies a shot. You will witness the blend of perfect crust and the right amount of filling; making you go Bananas. 

Local Samosa Bites - Chocolate Chip Cookie, Chocolate, and Blueberry cheesecake and Apple pie
When? Monday to Sunday
Where? Le Cakery - Bakery & Cafe (Online Cake Order), Shop No. 73, Chetak Rd, Chetak Circle, Madhuban, Udaipur, Rajasthan 313001
Time? 9:30 am to 9:30 pm
Contact? 090010 05500
Also Read: Looking for a place that has both perfect ambiance and food? Check out The Patio Cafe in Udaipur!
NIK94 BAKERY AND PATISSERIE 

This new bakery has made a name for itself in a very short time with its exclusive taste and unique designs. They truly believe that customer satisfaction is a must. We are drooling over their cakes and how Decadent they look!

This Ferrero Rocher cake has all our hearts and we are sure that you won't need a reason to place an order -  "It's Somebody's Birthday Somewhere!"

Local Samosa Bites - Hazelnut and Chocolate cake, Oreo Cheesecake and Cheese Pie
When? Monday to Sunday
Where? 13, Moksha Marg, Shastri Circle, Ashok Nagar, Udaipur, Rajasthan, 313001
Time? 9:30 am to 9:30 pm
Contact? 9166048939
TERA MERA CAKE
Tera Mera Cake is an online store for cakes and they do Midnight and Home Delivery. They also have Cash on Delivery available for their customers. A physical store is also present, but it is always an added luxury if you can place an order with just one click.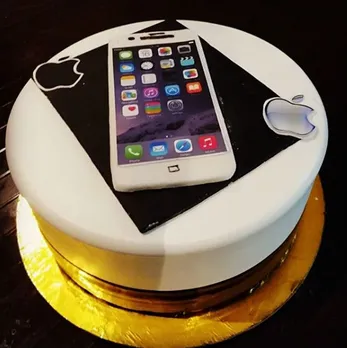 The thin fondant is literally to die for. Usually, a lot of the original taste of cakes get destroyed by overdoing the fondant layer. Tera Mera Cake has made sure that their cakes have the desired layer of the same and is not rubbery.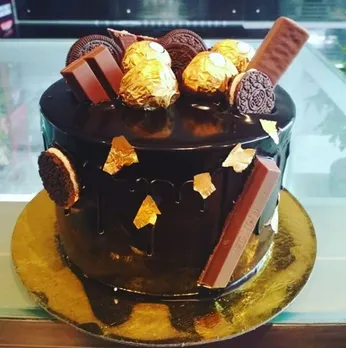 Local Samosa Bites - Do try their overloaded chocolate-flavored cake, Fresh Mango cake during the season, Rasmalai Cake and Brownie cake. 
When? Monday to Sunday
Where? Tera Mera Cake, Opp, SBI Bank, 100 Feet Rd, Shobhagpura, Udaipur, Rajasthan 313001
Time? 10 am to 10:30 pm
Contact? 097722 82666
Online? www.terameracake.com 
A good cake is like a beautiful adventure! The journey begins with the moist base, treading along the silky-smooth or sometimes nutty filling and ends with a Happy tummy and Contented smile. Hope you all have a great adventure trying out these bakeries. 
Follow Local Samosa on Facebook and Instagram
Be a part of Udaipur Local Community to explore more!
Also Read:  Udaipur, Please Welcome a Brand New Book Cafe – HOUSE OF WORDS