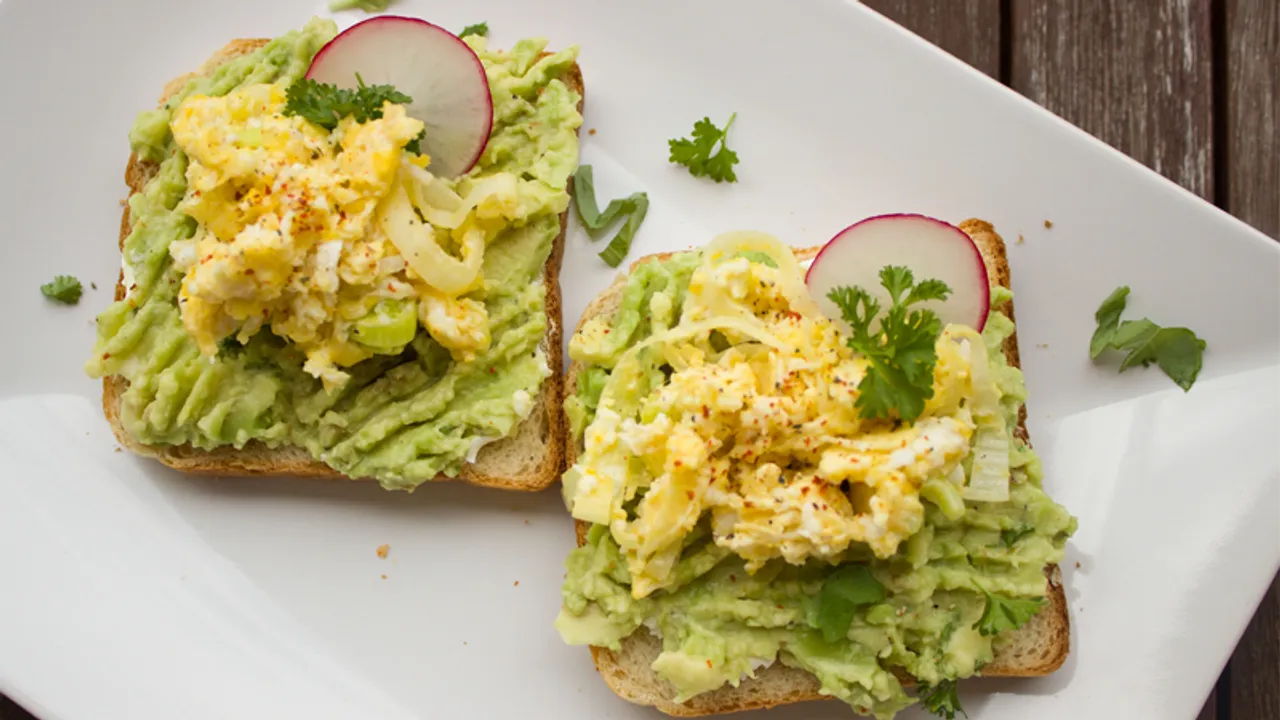 Now It's time to show the sandwiches some respect and love. If you like experimenting with your food and hog delicious flavored Sandwiches, you should definitely try these delectable delicacies from I Love Sandwich House.
What's the word on the city street?
https://www.instagram.com/p/BxSG1SOgkIF/?utm_source=ig_web_copy_link
The very word invokes pictures in our head of our favorites. We tried Classic veggie, a nicely piled, soft and comforting mayo sandwich from I love Sandwich House, with a healthy amount of avocado, cherry tomatoes and in-house made loaves of bread. I Love Sandwich House is heaven for Sandwich lovers. The folks at I Love Sandwich House are determined to change the way people in Ahmedabad look at sandwiches. This place is the only café in Ahmedabad that serves premium gourmet sandwiches.
Inside Scoop
https://www.instagram.com/p/BwmaaE4H8_-/?utm_source=ig_web_copy_link
They have an in-house baker that helps them serving a wide range of breads like pesto, pumpkin, focaccia, banana, ciabatta, and so many more that you couldn't memorize all of them!
https://www.instagram.com/p/BwE3t2jAHHE/?utm_source=ig_web_copy_link
They also use a wide variety of cheeses scarcely available in India, let alone Ahmedabad, to deliver an international experience. Not just bread and cheeses, they also bring fresh vegetables and sauces from all over the world, to cater to a truly premium sandwich experience!
Also Read: 136.1. Yoga Studio for the healthy you
Local Samosa Bites
https://www.instagram.com/p/BywTkGeA_0I/?utm_source=ig_web_copy_link
When you visit this place, you will surely love the way they presented the salads and sandwiches on your table – mixing different colors splendidly. This place is quite large with comfortable seating space and high ceilings. The tables are well spaced out and give privacy to everyone in the cafe. The decor is also spot on with superb lighting to enhance the visual appeal of the food. If you are not a big fan of Sandwich, you can choose from Pancakes, Nachos, Fries, Omelets, Bagels, Salads, Waffles, Smoothie Bowls, Coolers, Shakes et al to munch.
I'm Game, let's Plan
https://www.instagram.com/p/ByMQa3ND0sP/?utm_source=ig_web_copy_link
Where: Shaival Complex, Opp Rajpath Club, S.G Highway, Bodakdev, Ahmedabad
When: 8 am- 1 am
Call: 07940096262
Also Read: Enjoy the cool breeze and good food at this majestic rooftop Cafe- Upri Manzil
Follow Local Samosa on Facebook and Instagram
Be a part of Ahmedabad Local Community to explore more!