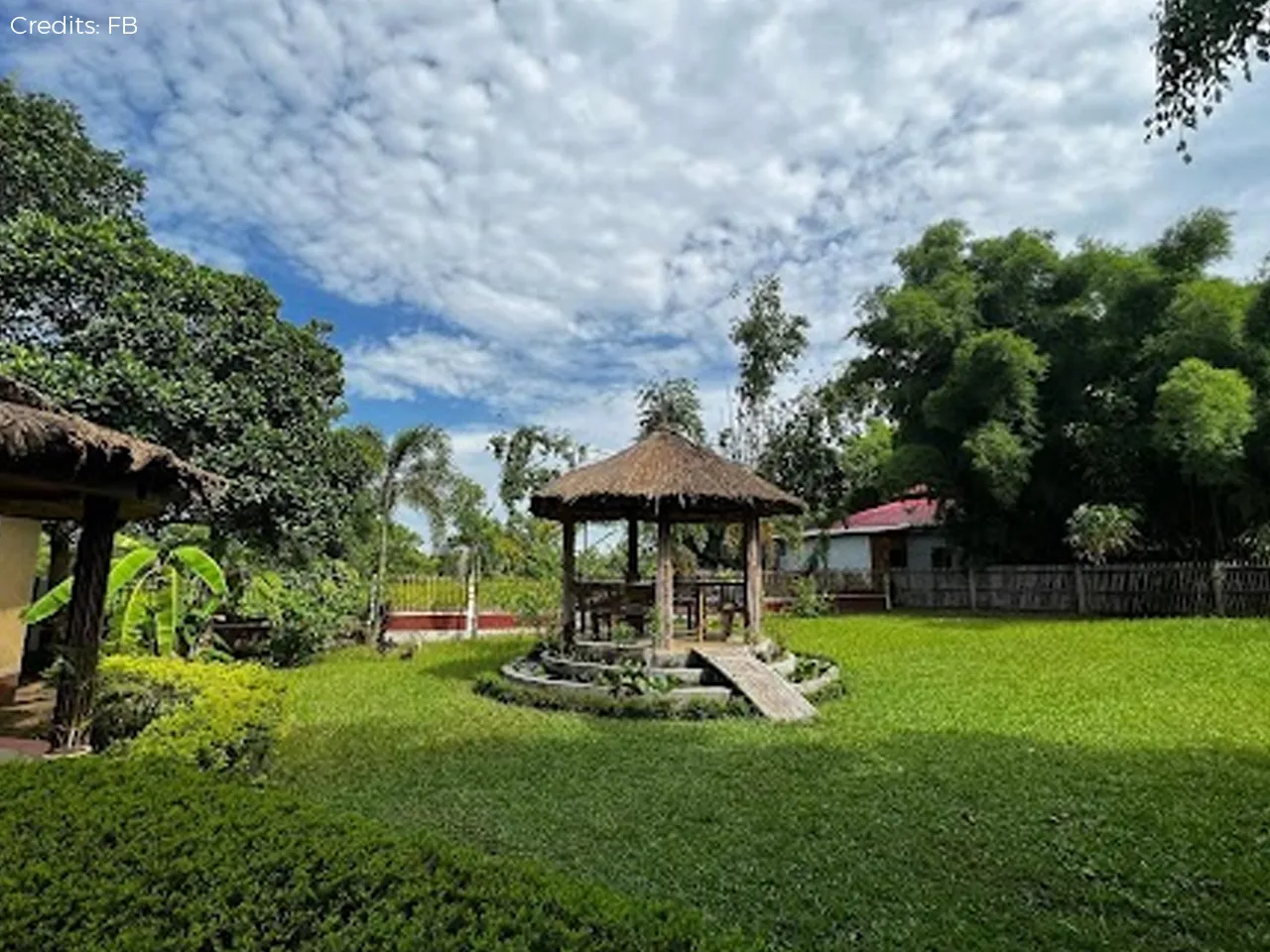 Today, as the environment is a cause of concern, emphasizing initiatives that support the preservation of our planet is more important than ever. One such initiative is India's first village made of an abundant, sustainable natural resource with high utility, bamboo.
The oldest evidence of the use of Bamboo by humans dates back to over 7000 years. Indian culture has seen several uses of the plant over its rich cultural history. From early uses in making 'Kalam', which is a pen, to medieval uses such as building houses, the plant has been here for a while. Plant-based and natural resources are sustainable as they can be recycled or reused easily or can be disposed of without causing harm to the environment. Bamboo, being one of them, also offers similar properties and can be utilized in various ways to ensure a healthy life for the earth. And, Bashgram, India's first bamboo village, is the one you should check out.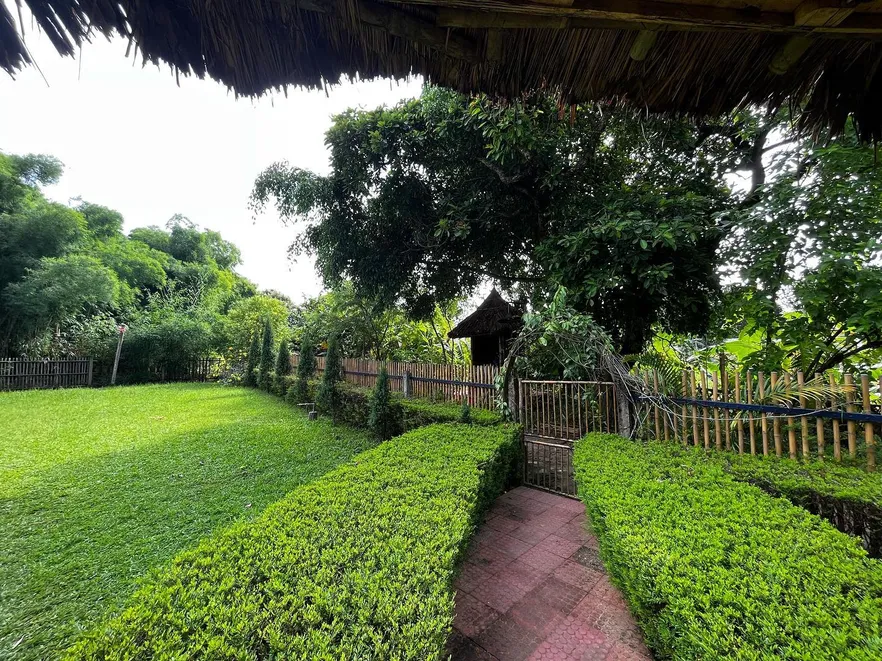 'Bashgram', a sustainable vision
Manna Roy, an architect and bamboo expert, led a group of young enthusiasts with a vision to build a project that uses rural and sustainable sources and signifies the importance of these resources. They created 'Bashgram', India's first bamboo village over 9 hectares of uncultivated land. Apart from emphasizing sustainability, the other objectives of the project include encouraging tourism and eco-tourism in Katlamara in Tripura. In creating this sustainable resort, Roy has invested Rs. 60 lakh and has not taken any money from the government or any bank. The ultimate vision of 'Bashgram' was to develop a medical and eco-tourism hub using the resources that are locally available.
Inside the bamboo village
Inside the all-natural facility, you will find several cottages made out of bamboo, a playground, and a yoga centre. The environment of 'Bashgram' is full of lush greenery, ponds, flora and fauna. It is home to over 14 species of Bamboo and many varieties of plants, flowers, herbs and smaller shrubs. The different attractions inside are connected to each other via pathways and bridges also made of Bamboo. There is also a big watch tower in the village, which tourists can use to get a bird's eye view of the whole village, along with the scenic beauty of the surrounding tea gardens and the areas of the India-Bangladesh Border. There is also a secondary school with hostel facilities inside the premises.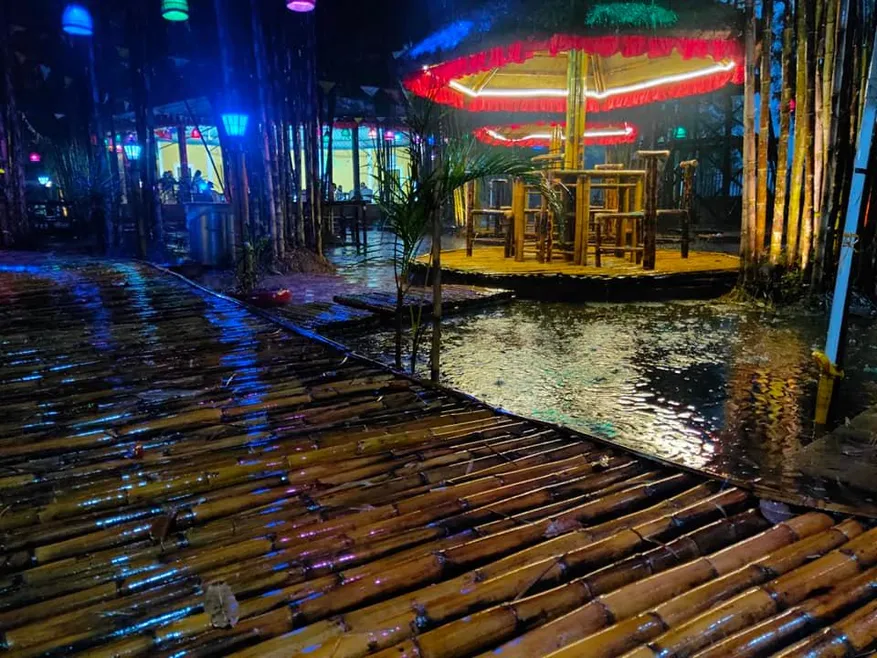 Significance of Bamboo in India
India is one of the biggest producers and exporters of Bamboo worldwide. Our country is home to over 145 species of Bamboo out of the world's 1250 different species. Over 10 million hectares of land in India comprises Bamboo forests. It is often called 'Green Gold' because of its cultural and historical significance along with its diverse utility. While emphasizing the importance of this plant. Bamboo is used in numerous ways in India and beyond.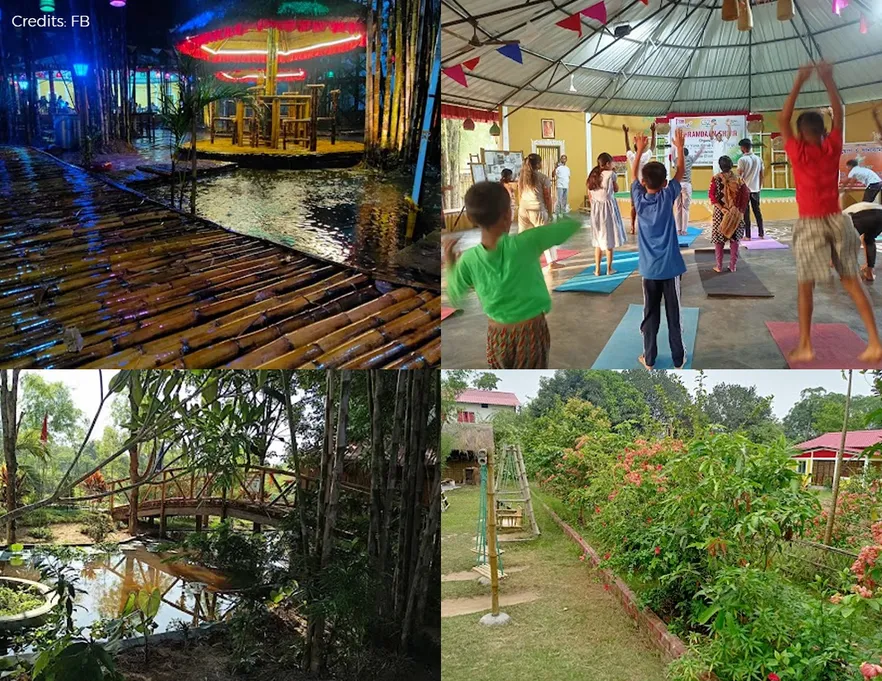 Conclusion:
The objective behind the project has been to highlight sustainable practices and innovative use of Tripura Bamboo, which is historically and culturally significant to the region. Doing this also supports the production and development of Bamboo products, which can support local craftsmen and artisans. The products they create are environment-friendly as they are biodegradable, reusable and recyclable. There are plans to set up a museum that displays old and new materials made out of bamboo, along with showcasing endangered and obsolete species of bamboo. There may also be care and treatment facilities on-site with 'naturotherapy', which uses natural resources as a medium of treatment, in the near future.