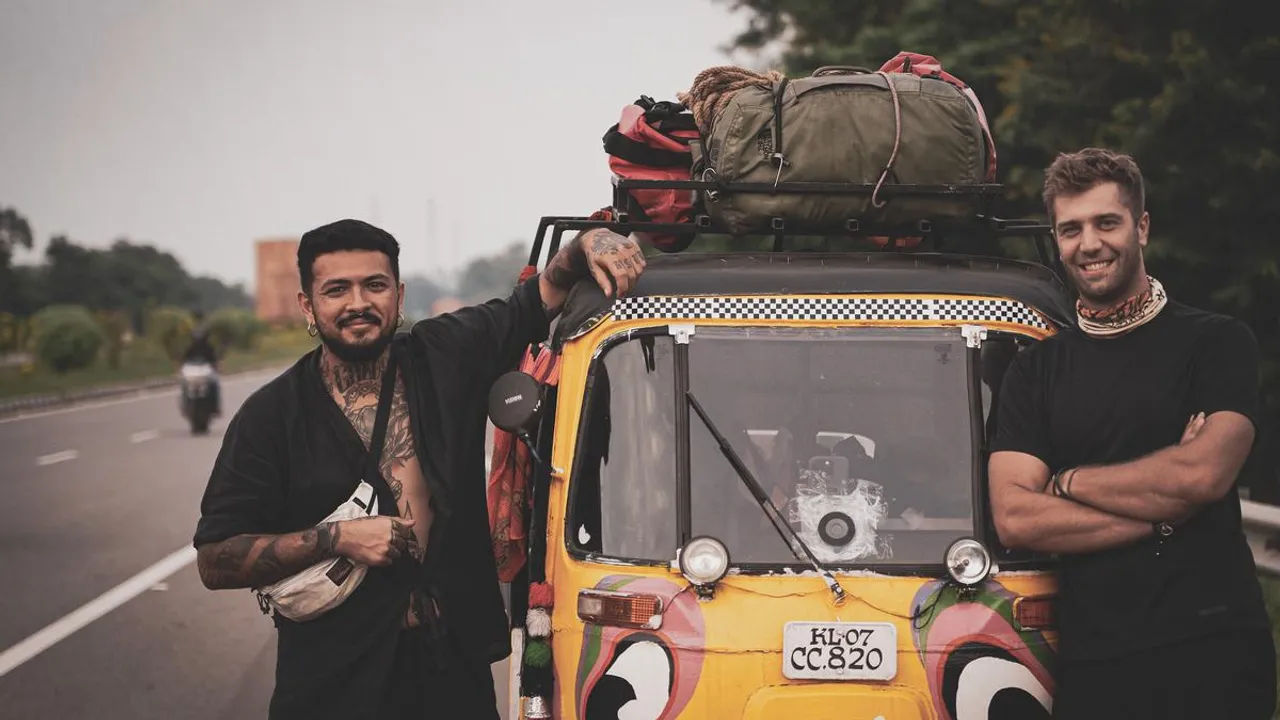 Thomas Dohm from France and Nicholas Hon from Malaysia showed great enthusiasm to participate in the Rickshaw Run India, a 3,000-km race across India in an autorickshaw. But it wasn't to win but to spread awareness of mental health across India. 
In a country like India where the lanes are narrow and vehicles are broad, the rickshaw is a safe public transport option for traveling. The population uses it to commute daily. But for the French enthusiast Thomas Dohm and Malaysian blood Nicholas Hon, was a challenge, but a fun adventure ride they wanted to be a part of. The September edition of Rickshaw Run India organized by The Adventurists was an opportunity like no other where they traveled 3000 km in India, amidst narrow lanes, potholes, speed bumps, unmetalled and uneven roads, and traffic and yet witnessed some remarkable locations. 
The former colleague turned friends named their rickshaw The Happy Cab to spread positive vibes.  The journey started on September 11 in Gangtok and ended on September 24 in Kochi. The duo had packed video conferencing facilities, regional language literature on mental health, and sometimes a mental health counselor too. According to them, the race provided them the opportunity to visit unseen places and to be recognized by others for their initiative. 
Their idea was that people get in, get a free ride, and a free consultation. They also had a bunch of flyers that they distributed, with a QR code that links them to mental health support resources and a toll-free helpline (011-41198666), printed in the language of the region they were in.
The motivation to do this certainly was because of their personal experiences with anxiety, and counseling has surely benefitted them to perceive things in a better way. Thus, they are trying to be the guardian angels for those who seek help without judgement.