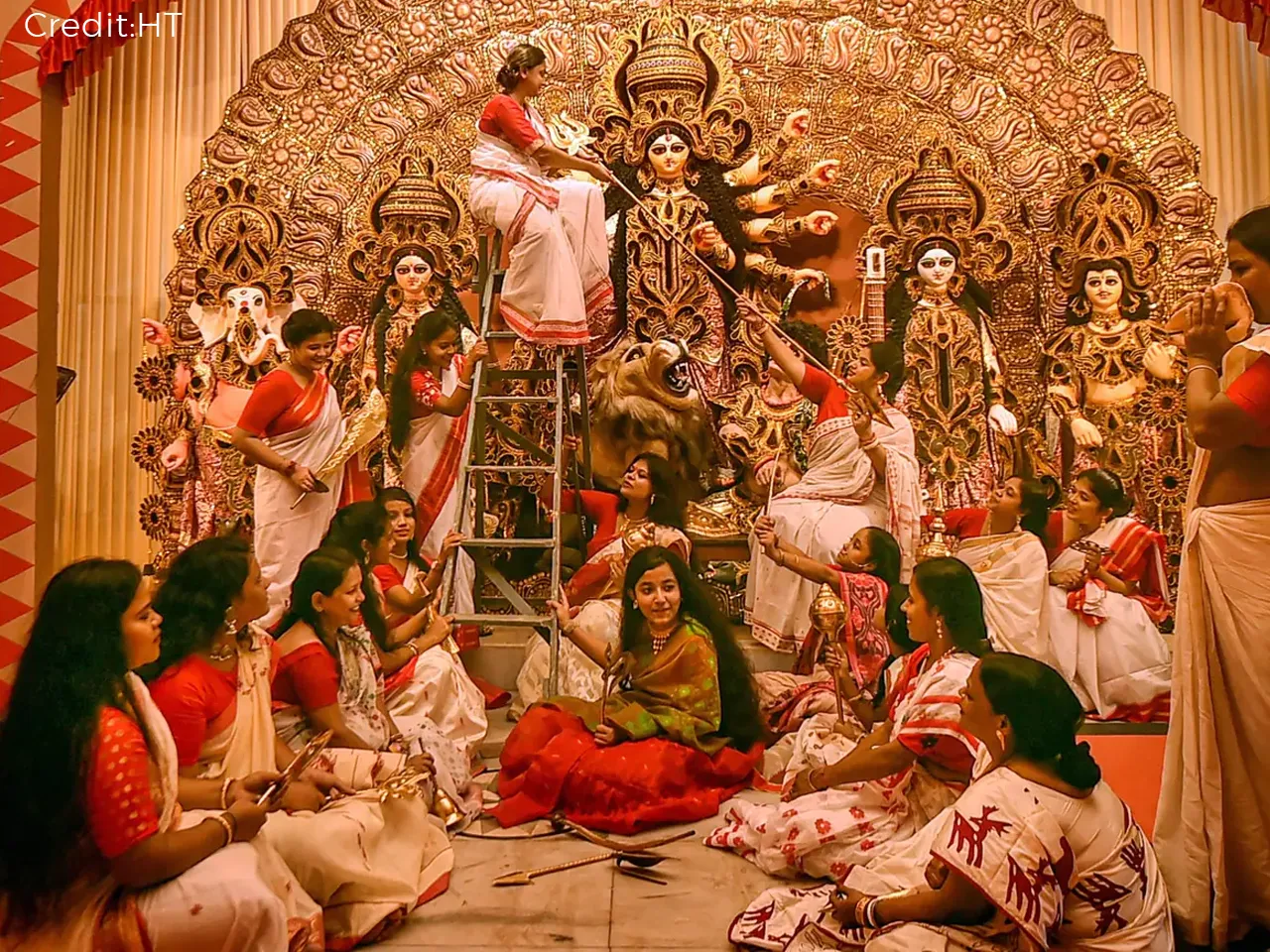 This Navratri season, be sure to check these 8 renowned Durga puja pandals in Mumbai and witness celebrations that are impressively authentic and equally glorious. Keep scrolling to find out!
During Durga Pooja, we celebrate Goddess Durga's victory over evil with Puja rituals. It's quite common for us to gather along with Bengali communities to indulge in the grand Durga Puja and darshan, witness the legendary Dhunuchi dance, and get their hands on some fine Bengali cuisine. Whether you are a Bengali or an enthusiast looking to go on a pandal-hopping spree across Mumbai, we list here 8 pandals in Mumbai that are sure to catch your attention!
1. JCA Sarbojanin Durga Puja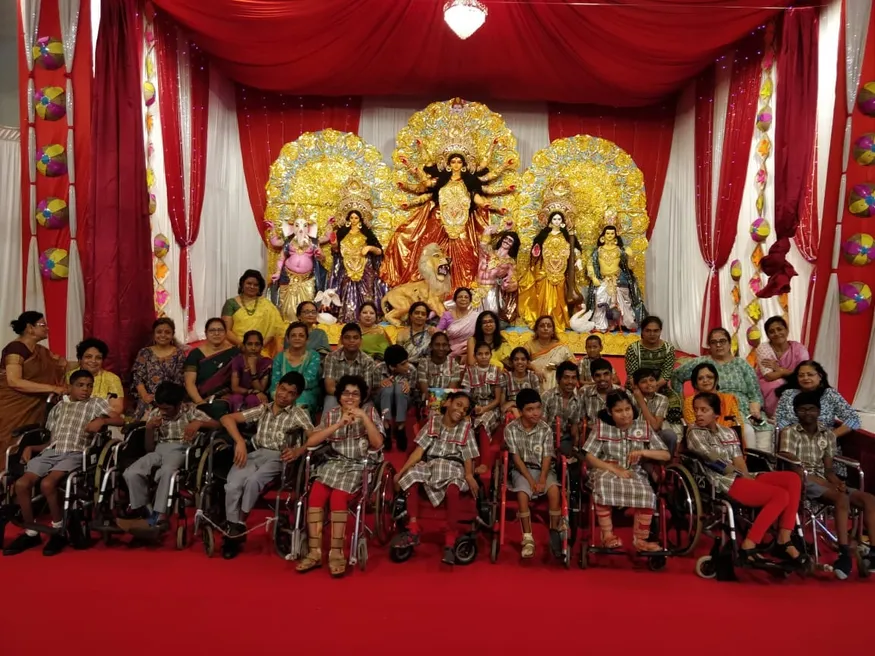 This year the Juhu Cultural Association will celebrate its Sarbojanin Durga Puja for the 24th year at the Indian Medical Association Complex in Juhu. The Durga puja celebrations here are a mix of emotions, culture and culinary delights. Almost 2500-3000 people visit the pandal every day. This pandal established by musician Shri Jagmohan is popular among residents of Juhu. You especially can't miss the Sarbojanin Durgotsav on October 20.
2. North Bombay Sarbojanin Durga Puja Samity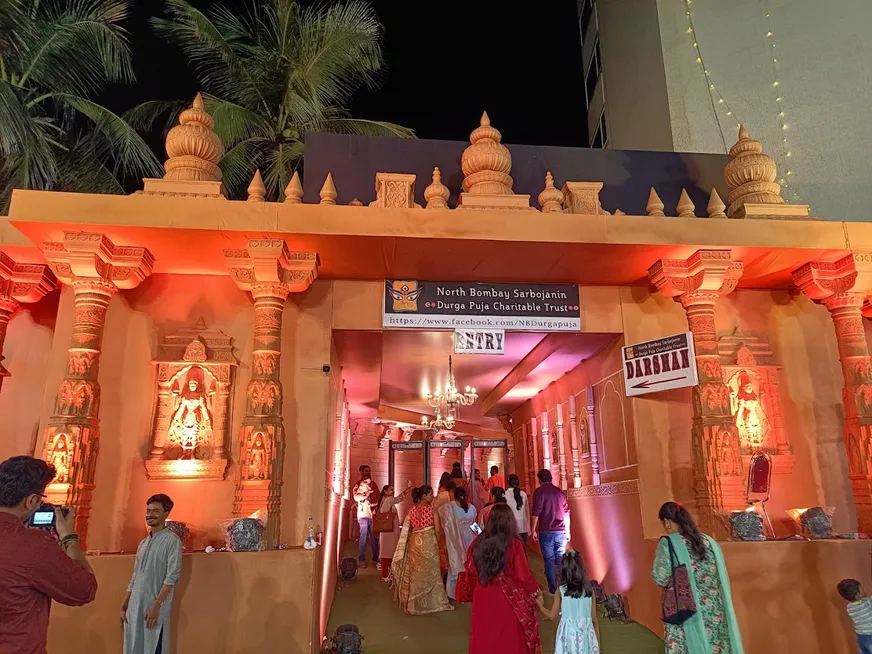 Started in 1948, the North Bombay Sarbojanin Durga Puja Samiti is a grand and popular celebration of Maa Durga's triumph. Every year, the place is swarmed by people who gather for the puja ceremonies and celebrations in front of an idol of Maa Durga which is over 17 feet tall. With over 5 lakh devotees attending the celebration at the pandal and many more watching the live stream, the North Bombay Sarbojanin is a must-hop puja pandal in Mumbai.
3. Bengal Club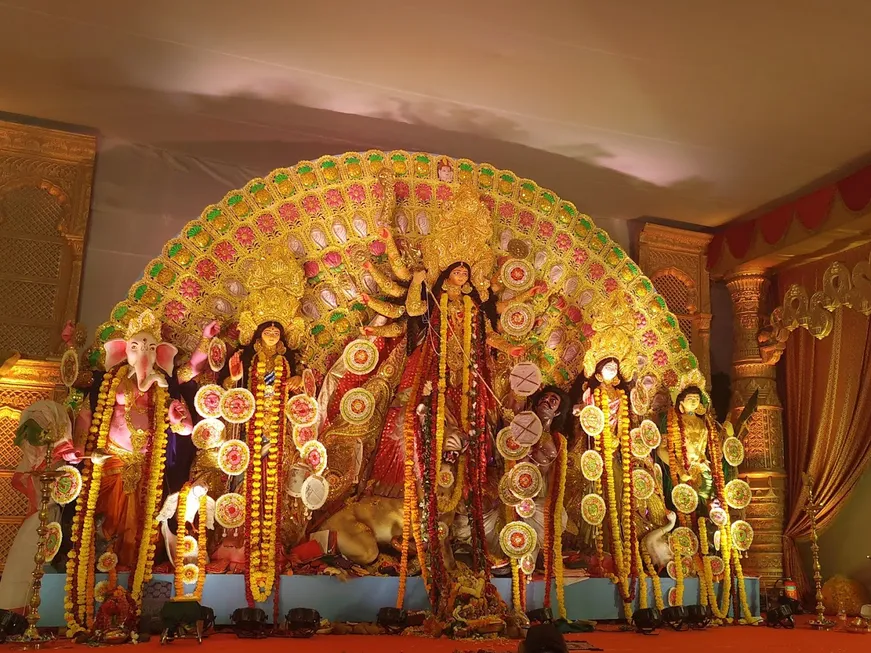 The pre-British-era Bengal club in the Shivaji Park area of Mumbai is celebrating its 89th anniversary for the celebration of the Durgotsav. Every year large flocks of people visit the place for its elaborate pujas and rituals in the morning and the competitive 'Dhunuchi' dance in the evening. You will be amazed to know that the pandal nearly has more than a lakh people visiting every day of the six-day puja.
4. Lokhandwala Durgotsav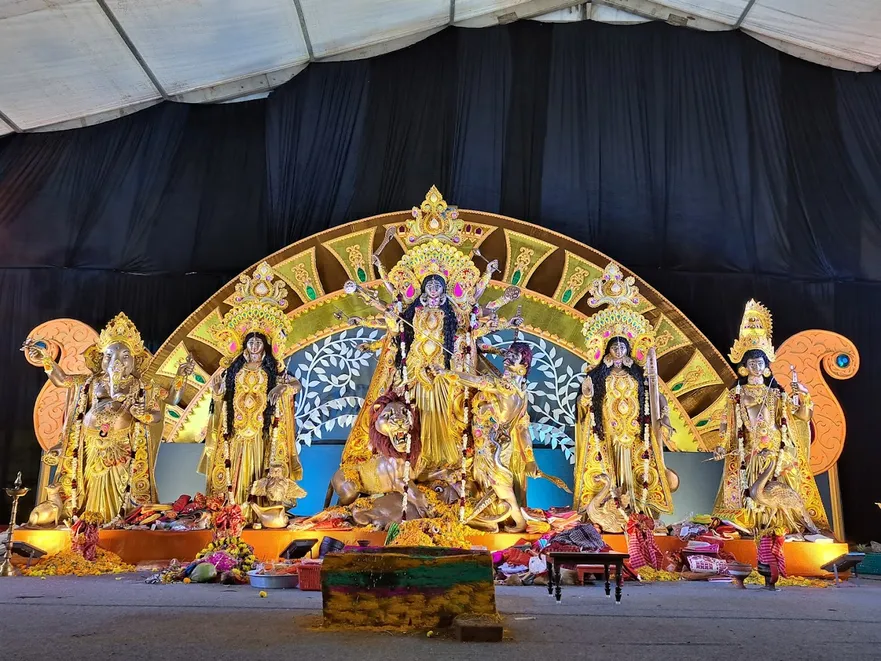 This pandal is located in Lokhandwala's bustling area in Andheri West. It was started by a few Bengali Families in 1996. The celebration has since grown by a multitude, under the supervision of singer Abhijit Bhattacharya. The Pandal here is crafted by the renowned art director Bijon Dasgupta, and several other articles and decor items are created by well-known figures.
5. Powai Bengali Welfare Association (PBWA)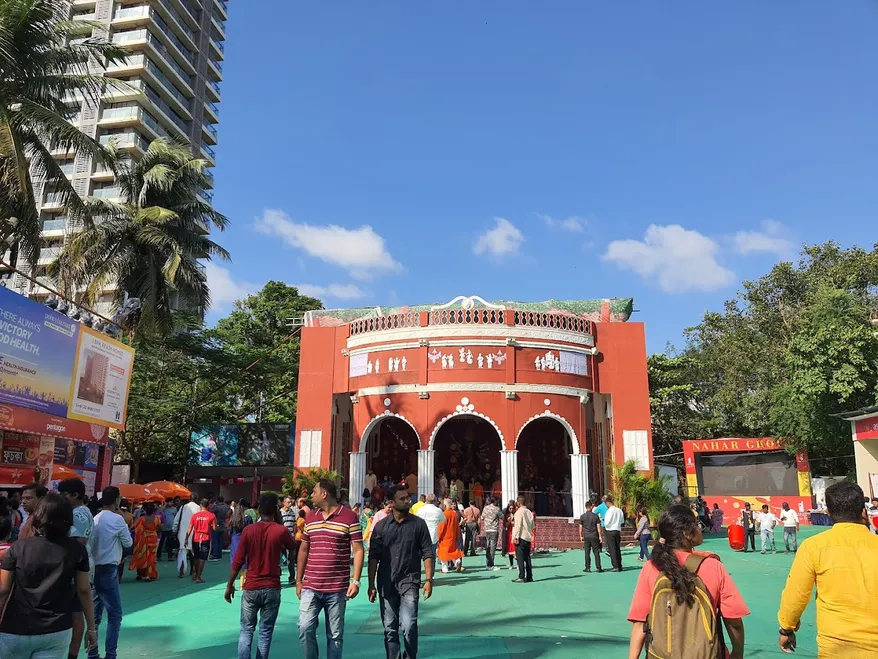 The PBWA was established in 2006 by Powai-sites who wished to have their unique puja celebrations for the families and people in the neighbourhood. The Durga puja celebrations here are carried out at the Hiranandani Gardens and thousands of devotees visit the grand celebration of Navratri. They also have virtual puja, which is live-streamed across India and abroad.
6. Vikhroli Bengali Association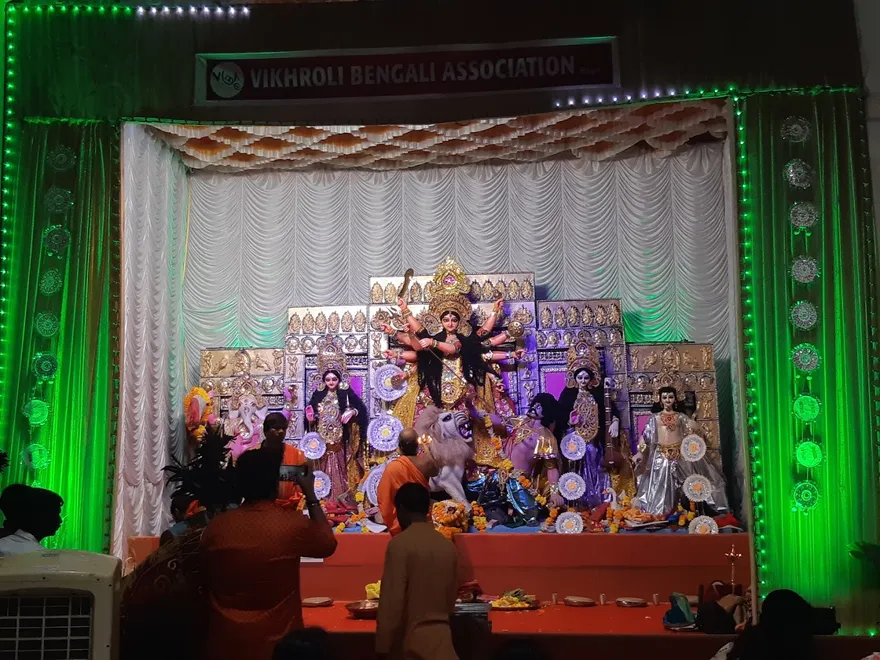 After completing 54 years of Durga puja festivities in Mumbai, the name of Vikhroli Bengali Association is almost synonymous with Bengali families in Vikhroli. Vikhroli Durgotsav Committee which is a part of the VBA was created to organise the Durga puja every year. This year, their festive schedule kicks off on October 20 on the MHADA grounds in Vikhroli East.
7. Navi Mumbai Bengali Association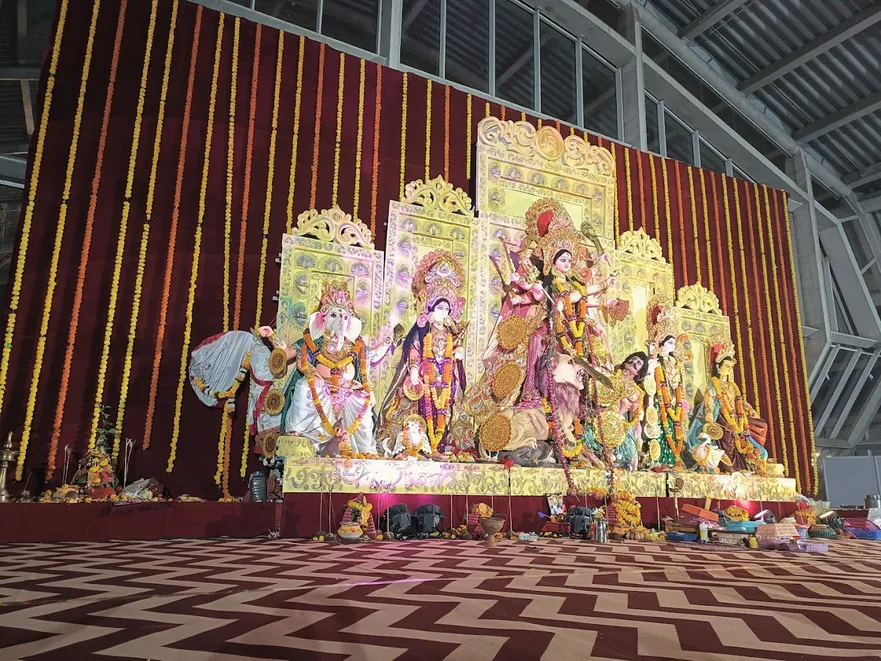 The Navi Mumbai Bengali Association is a non-profit organisation and registered trust which started in the year 1981 to nurture Bengali culture and tradition. They hold several activities and cultural functions like the Durga Puja Shardotsav. This year the NMBA will hold the Shardotsav at the Cidco exhibition centre near Vashi Railway station, which will feature performances from celebrity artists from Kolkata and Bollywood. Devotees also get free distribution of Bhog for three days of the Shardotsav.
8. Aamra Prabashi Durgotsav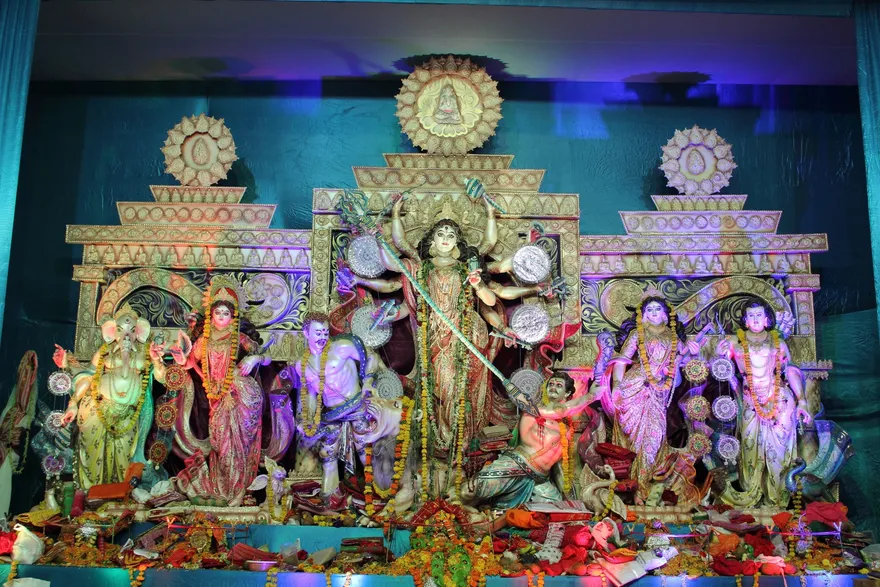 Aamra Prabashi will be celebrating the Durgotsav at Hiranandani Estate in Thane. Bucking the popular trend of pop-culture-inspired pandals, Aamra Prabashi's Puja this year captures the changing face of Bengali culture with glimpses of traditional Bengal amalgamated with the contemporary face of Bengal. Various food stalls, cultural engagements, live performances and exhibits from different states will be the highlights of the Utsav.