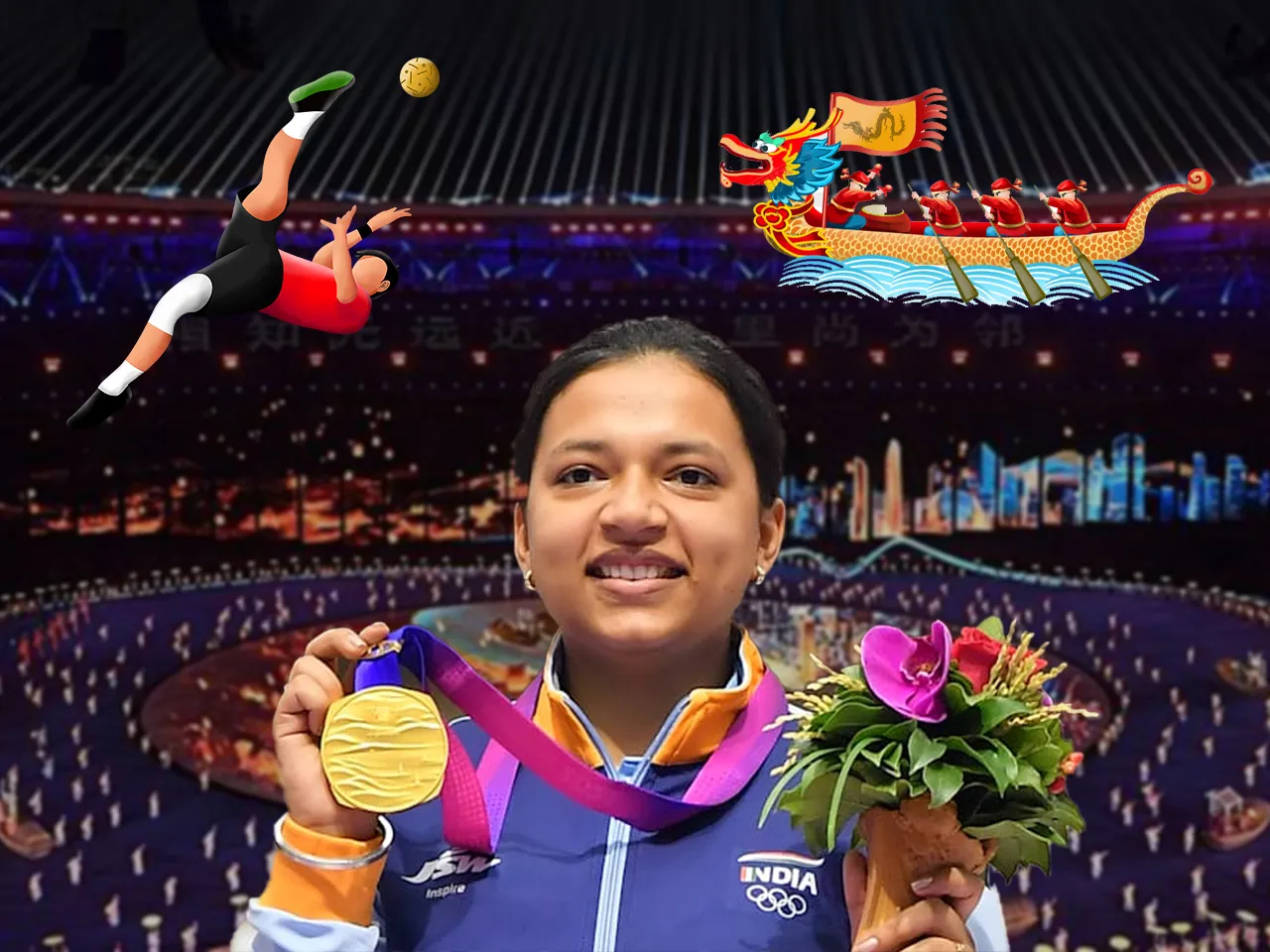 This year the Asian Games is held in Hangzhou, China and there are 40 plus sports in around 61 disciplines. Read about the lesser-known sports in Asian Games 2023 that you might want to know. 
We all are familiar with sports like swimming, boxing, badminton, field hockey and many others played at the international level but there are some sports activities that are a part of major events like the Asian Games that are not much known or talked about by the masses. Let's explore some of the sports in the Asian Games 2023 that need an introduction to the unversed. 
1. Sepak Takraw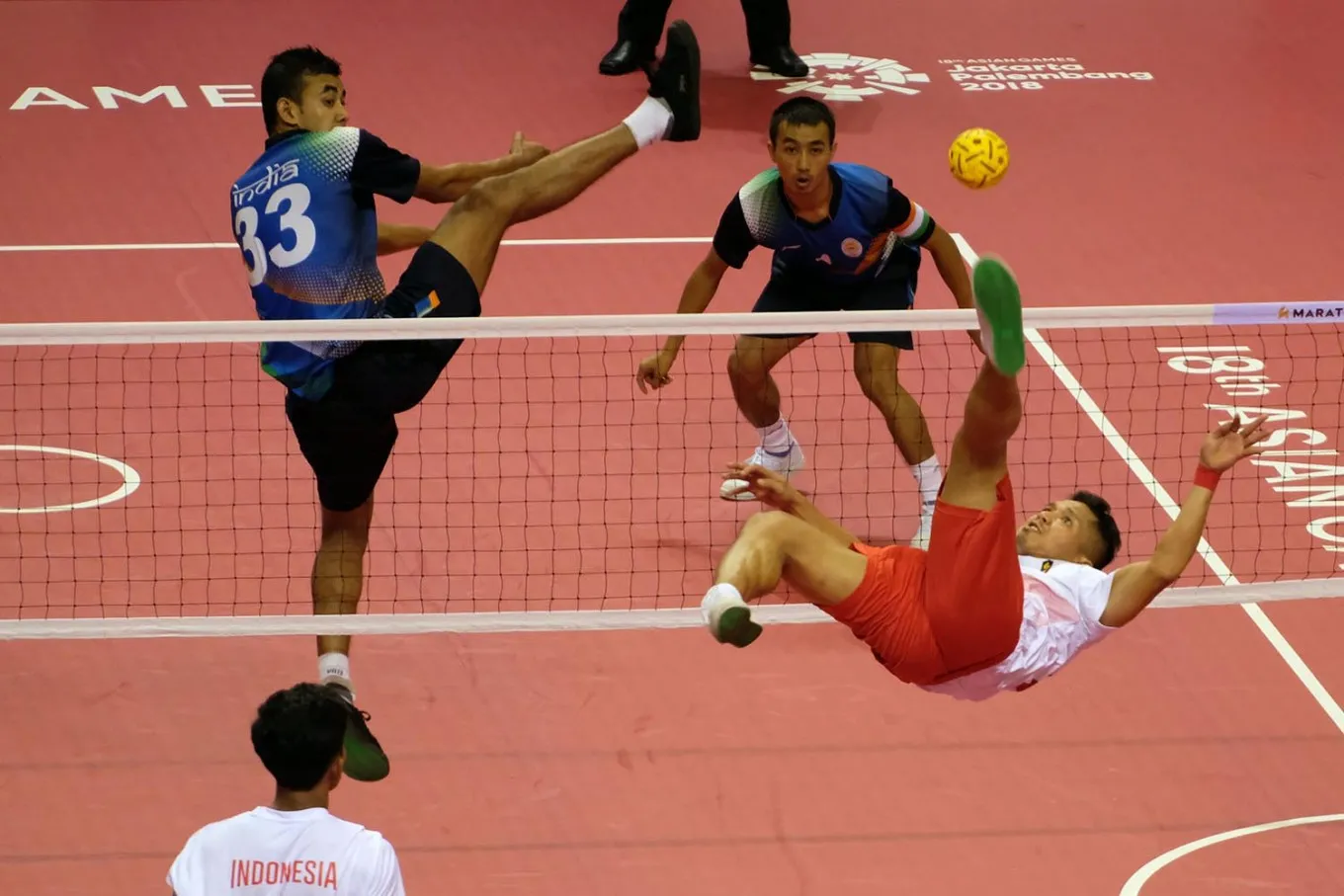 Volleyball played with a football on a badminton court is the simplest way to understand this sport. It is believed that Sepak Takraw was invented by Malaysia in the 15th century and was introduced in the 1990 Asian Games in China. This sport is similar to volleyball, with three players on each side, but unlike volleyball, players are not allowed to use their hands to play the ball and are required to use their feet, head, knees, and chest to touch the ball.
Indian team at Sepak Takraw in Asian Games 2023 -Both men and women participated in the tournament. 
2. Canoeing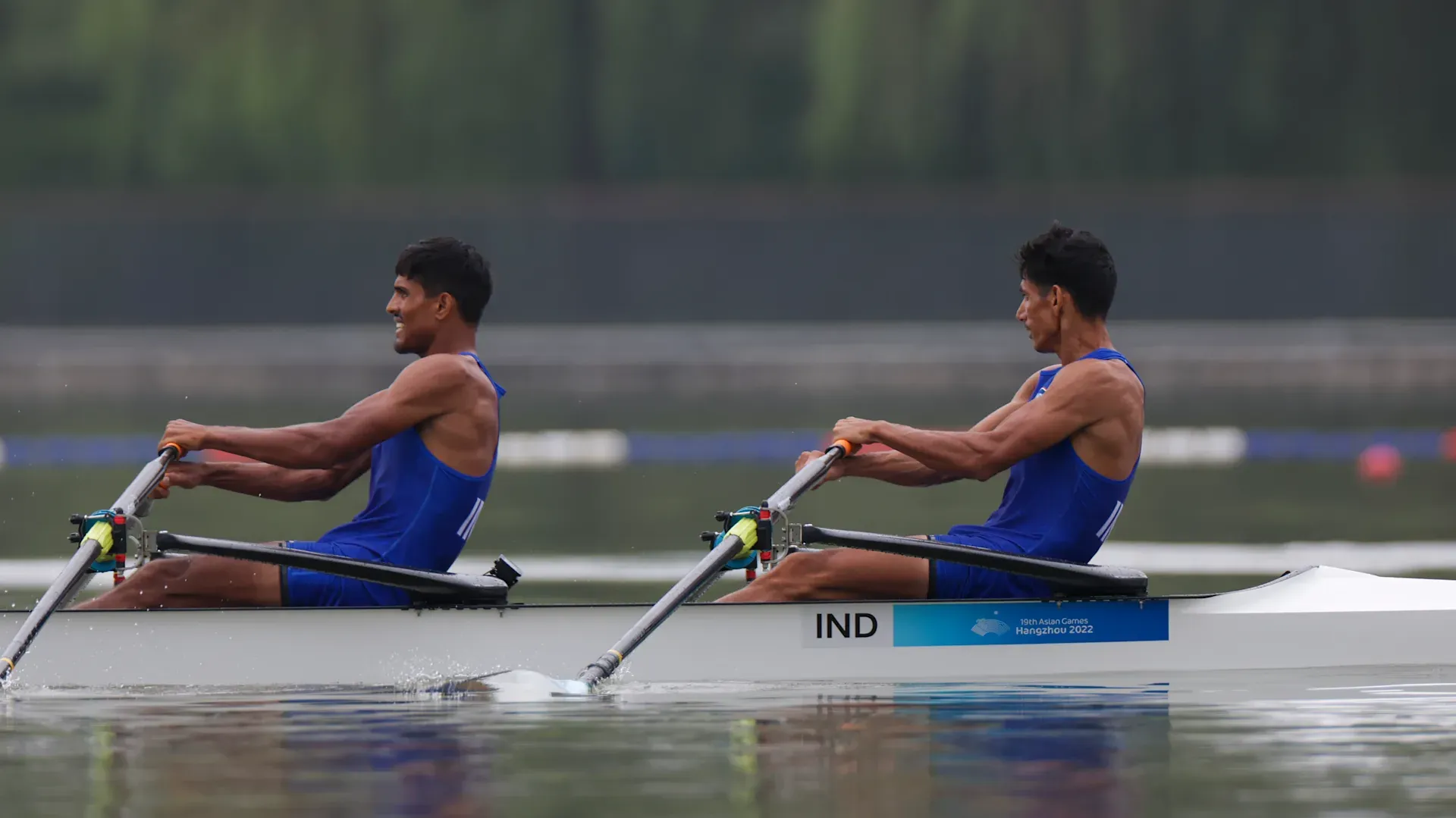 Canoeing is a sport practiced on a Canoe - a narrow boat. The sport involves paddling a canoe with a single-bladed paddle or a Kayak with a double-bladed paddle. There are two categories present in the Asian Games this year; Slalam and Sprint. The Slalam event involves paddling on a winding course through hanging gates or hurdles. The sprint event is basically a race that is straight down a course with no turns.
Indian team at Canoeing in Asian Games 2023  - From India, four athletes will be represented in slalom along with 13 in sprint Canoe.
3. 3 x 3 Basketball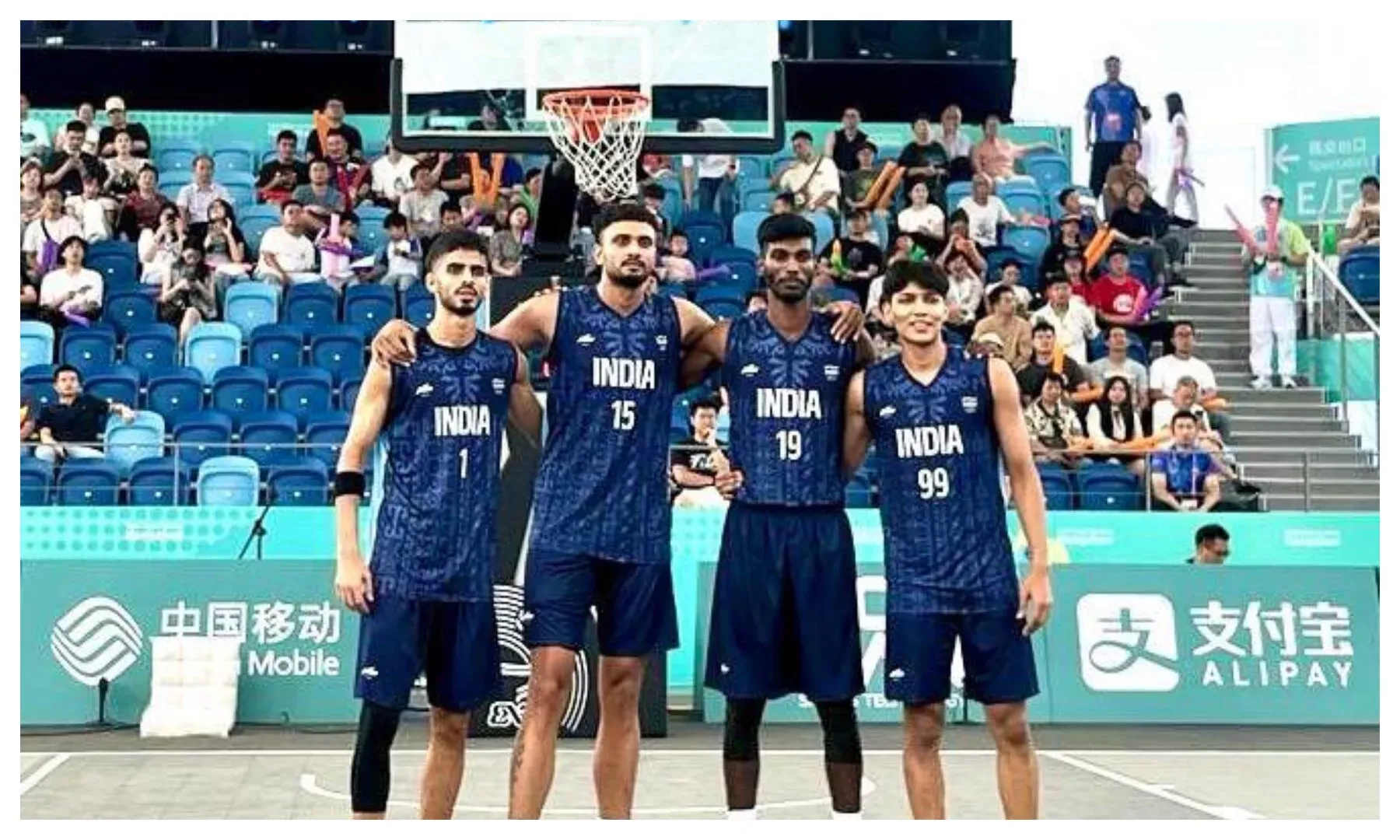 We all imagine basketball with 5 players on each side but this version includes 3 members in one team. The 3 x 3 was recently included in the Asian Games 2018. This game is based on the original version of basketball, including ball handling regulations and basic violation rules. However, structural differences, a 12-second shot clock as opposed to the 24-second shot clock, and a tweaked scoring system set it apart from traditional basketball.
Indian team at 3 x 3 Basketball in Asian Games 2023 - The Indian team has reached the finals of the Asian Games against China.
4. Equestrian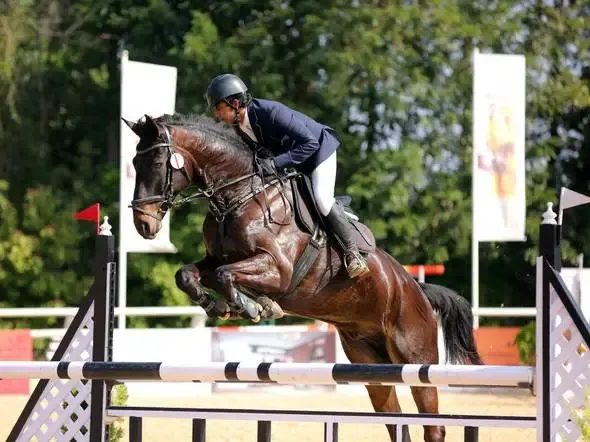 Equestrian is a sport involving horseback riding. There are various forms such as dressage - which involves tasks performed by horsemen and the horse in specified moments,  jumping - which is a race of crossing hurdles and eventing - which generally consists of three tasks; dressage, cross-country - a timed 6km-long ride with obstacles, and jumping. 
Indian team at Equestrian in Asian Games 2023 -  Equestrians Anush Agarwalla, Hriday Vipul, Divyakriti and Sudipti Hajela created history by winning India's first-ever gold medal in equestrian sport at the continental event.
5. Water Polo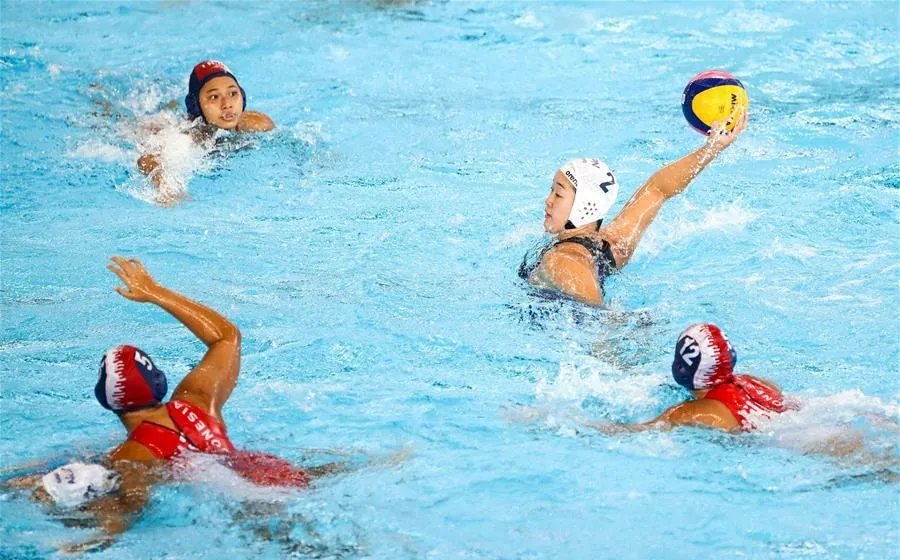 Water Polo as the name suggests is a game played in water. It is basically throwball played in a swimming pool. There are two teams of 7 players on each side where the opponent tries to score a goal after dribbling and passing the ball to their team members. The players have to stay afloat in the water and cannot touch the ground. 
6. Dragon Boat Race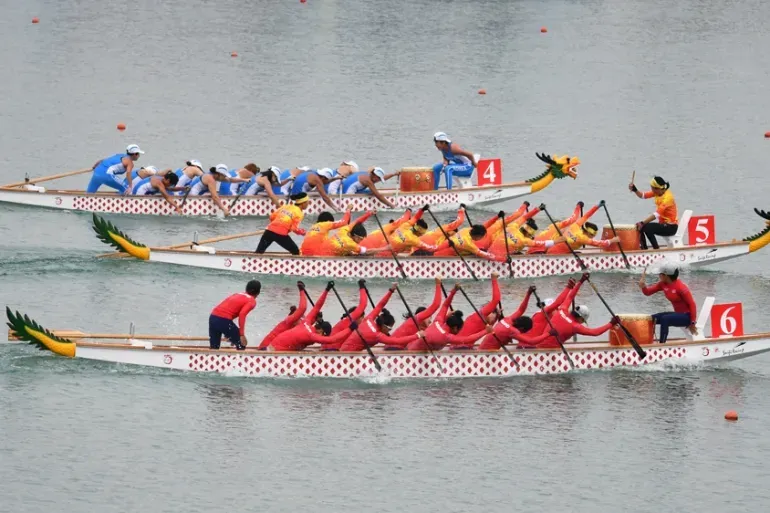 Dragon Boat is a decorated long boat with a dragon head at the start and a tail at the end of it. It is a race that involves 16 to 20 paddlers, sitting in pairs. A drummer sits at the front of the boat (the bow) and calls or drums the tempo for each stroke. It is a traditional Chinese boat craft activity and also an annual festival. 
7. Wushu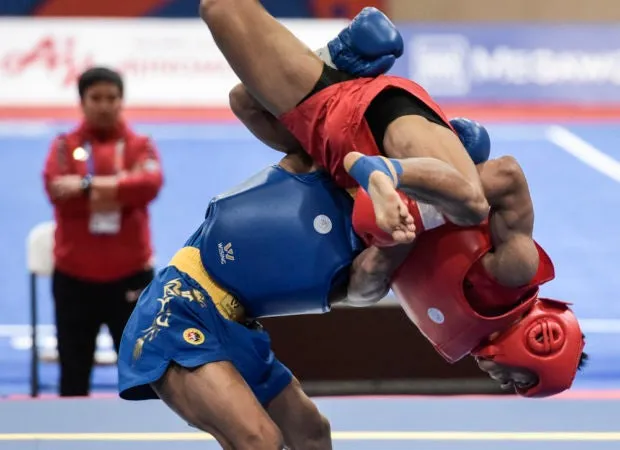 Wushu is the umbrella name for Chinese martial arts which consists of all the hard and soft MA's. Two of the main Wushu disciplines are; taolu, or choreographed routines, and sanda, full-contact combat. It involves performing martial arts, gymnastics and sometimes a combination of both.  
India at Wushu in Asian Games 2023 - Naorem Roshibina Devi won silver in 60 kg sanda. 
8. Go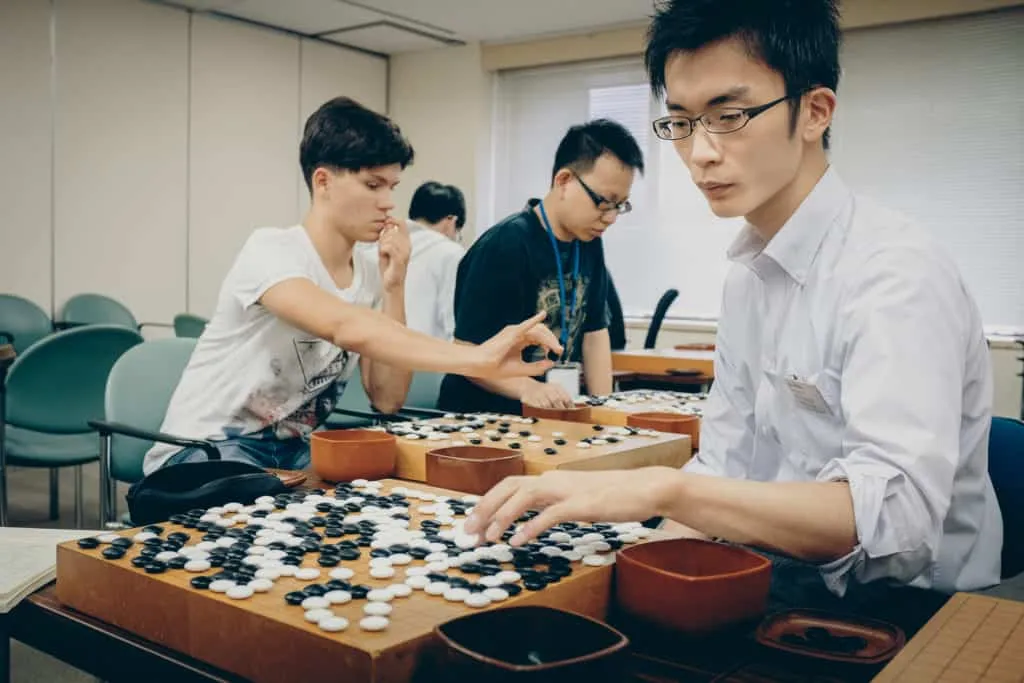 Go is a Chinese board game that is a part of this year's Asian Games. It is a strategic game where one has to protect their territory from the opposition and make their own territory. It is played between 2 people and is somewhat similar to chess. The black and white coins are called stones and are used to surround the enemy. If that happens then the stone is taken out of the play.  
9. Bridge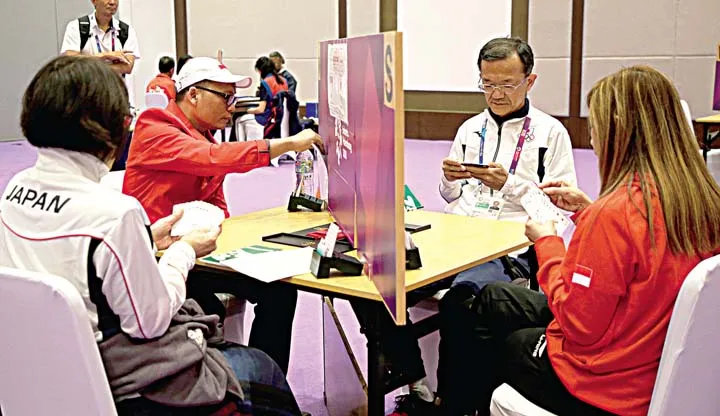 Bridge is an indoor game. Contract bridge, also known as Bridge, is a team sport contested between two teams and one team having 2 players each, sitting on the opposite to the partner member. A session of bridge consists of several deals (also called hands or boards). A hand is dealt, the bidding proceeds to a conclusion and then the hand is played. Finally, the hand's result is scored and either of the team wins.
India team at Wushu in Asian Games 2023 - India's men's, women's and mixed teams took part in bridge competitions.
10. Kurash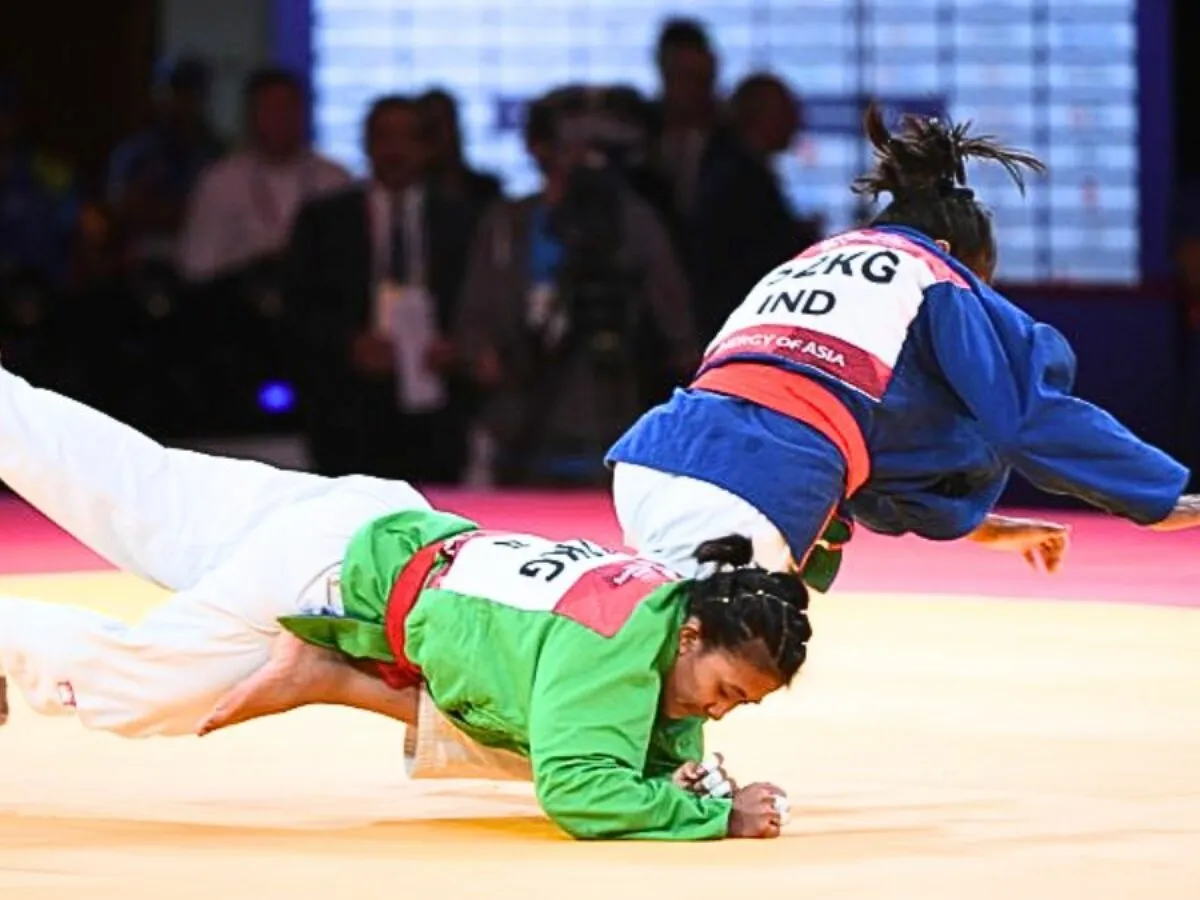 Kurash is a type of wrestling described as upright jacket wrestling because the two players participating in it wear a blue and a green jacket. They try to knock down each other scoring the points in different manners. If the player is thrown on one side of his body the opposition gets the point, if thrown on the belly or softly on one side then a lower point is scored and if thrown on the back the opposition directly wins the game.