Ganesh Chaturthi, one of the most auspicious festivals provides us a golden chance to adorn our houses with creative decoration ideas and what's better than doing it yourself? Hence, we have a few trendy and easy ideas for your home by Mrs. Archana.
Ganapati Bappa Morya!  This is the "vibe" we all are going to experience for the next 12-15 days. Bappa is soon going to arrive in our homes. Preparations are in full swing for his grand welcome. As a décor enthusiast, Mrs. Archana keeps on looking for new ideas and trends in home décor. So today she is going to share some last-minute ideas to decorate your homes during this festive season. 
1. Home Entrance
Your main door or foyer/entryway area is where guests are greeted and welcomed. As this is the first impression of your home, pay attention to the décor of this area. 

 Decorate your main door with Torans or fresh flower garlands.
 Keep plants in beautiful planters outside the main door. It adds freshness to the area.
 If you have a console table, you can either keep potpourri in a bowl a reed diffuser, or any electric aroma diffuser.
 You can keep a tray on the table so that your guests can keep their belongings like Caps, Sunglasses, Umbrellas, etc.
2. Decorations
For Bappa's décor, various decoration materials like artificial flowers, garlands, etc. are available in the market. If you are looking for a quick and easy backdrop using cardboard, have a look at this video. 

Other than cardboard, you can use traditional silk sarees, dupattas, or sheer fabrics for backdrops and further enhance them with flowers, garlands, or strings of lights. You can also use hula hoops in the background. Wrap it with a satin ribbon or lace. Stick some paper flowers or artificial flowers. Decorate with string or fairy lights. 
3. Rangolis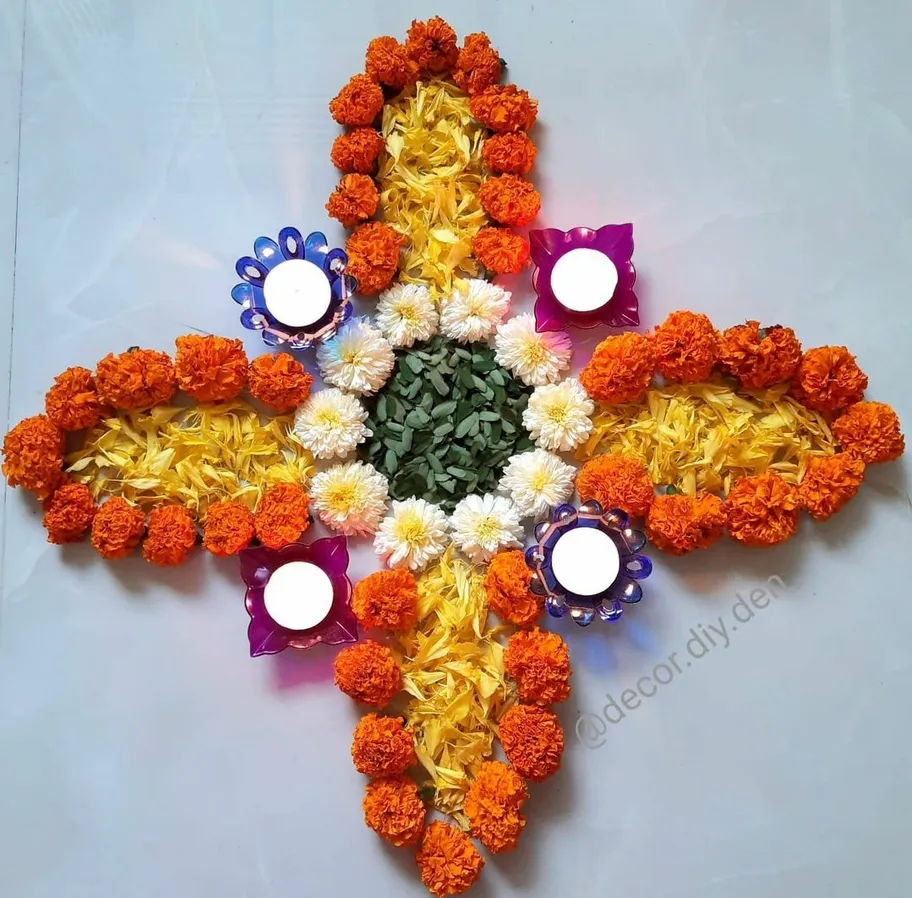 Rangolis are an integral part of festivities in India. Traditionally it was made with white rangoli powder and the design was filled with colourful rangolis. They are usually made with dots or freehand designs. But if you are running short on time, you can make floral rangolis and comparatively, they are quick and look beautiful.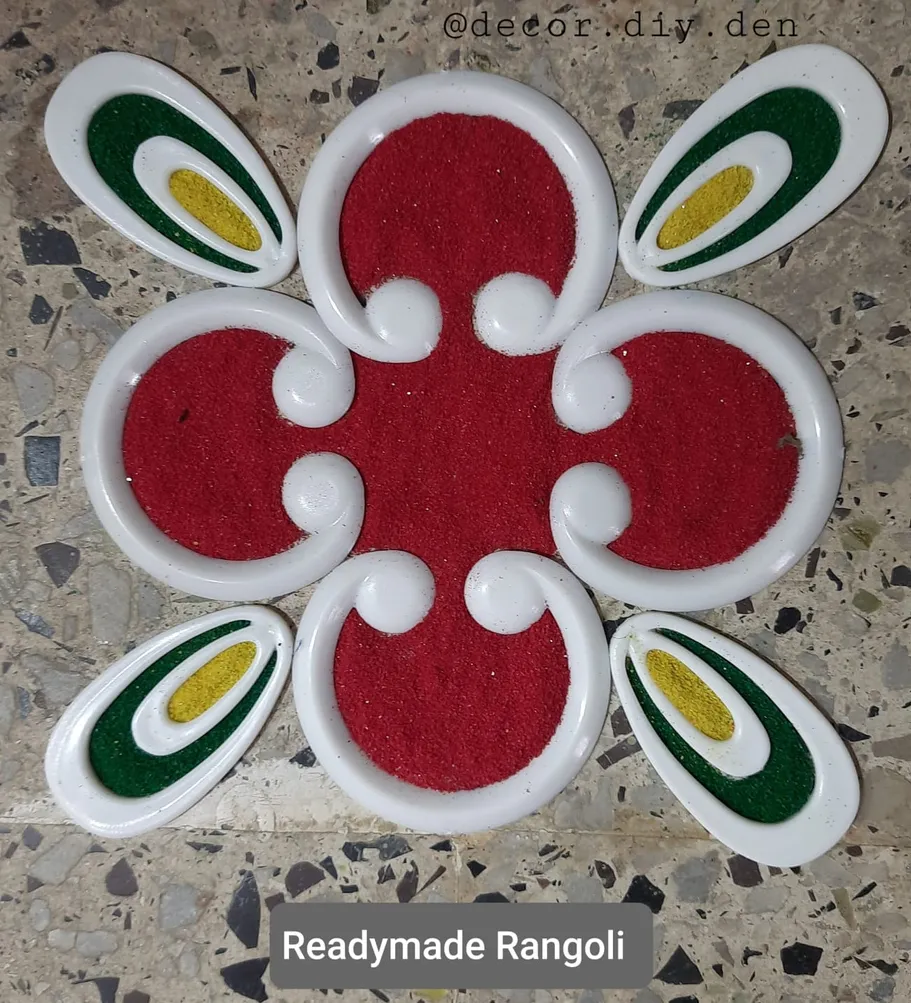 Nowadays, even readymade rangoli pieces are available in the market. You just have to arrange them and fill them with colours.
4. Urlis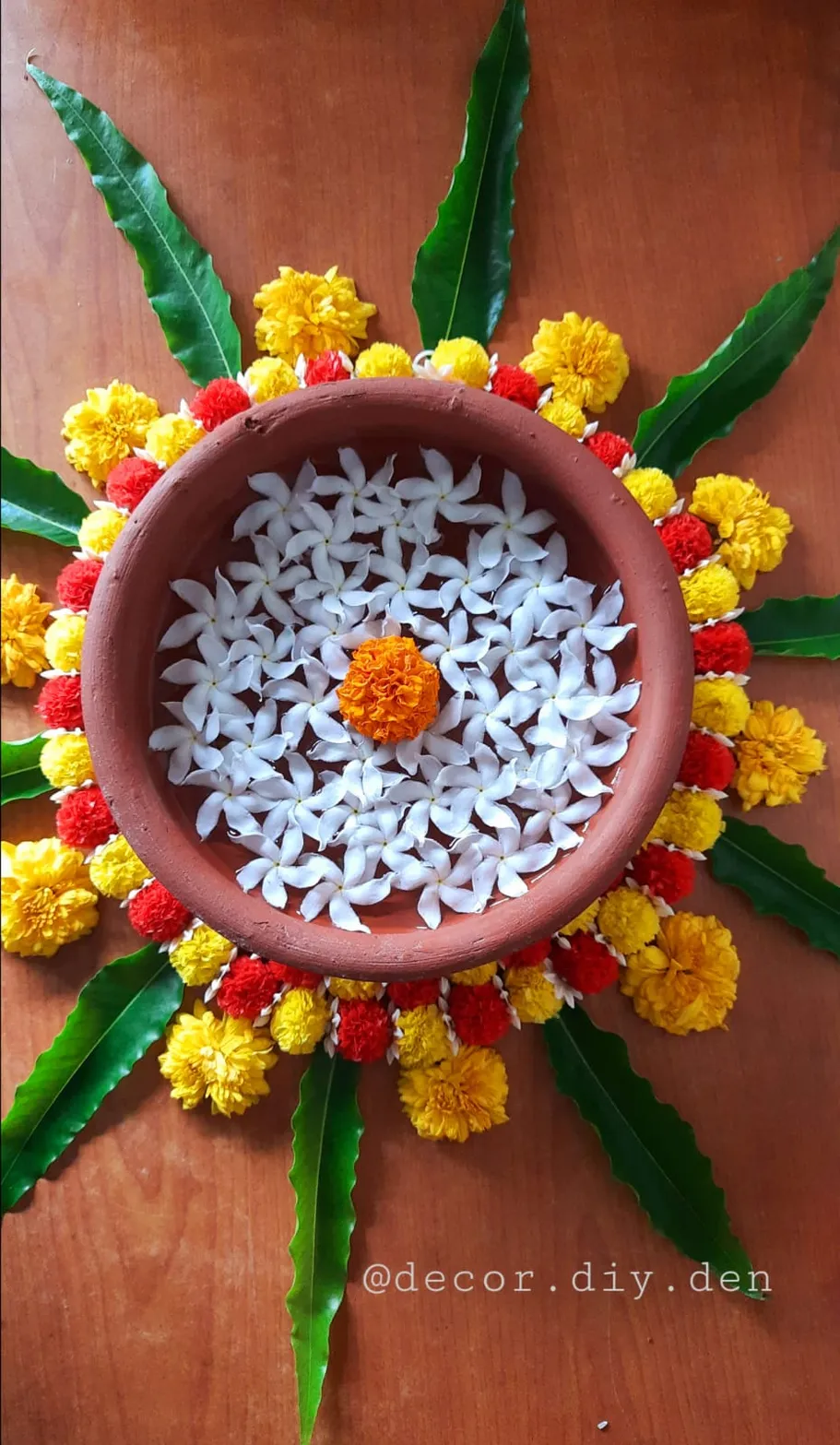 Urli is a traditional home décor bowl. It is usually made in a Brass utensil, but available in other metal as well. It is filled with water and flowers or flower petals, or T lights are arranged in it. It is considered to bring peace and prosperity to the home. Earthenware can also be used as an Urli as shown in the picture.
5. Dining Space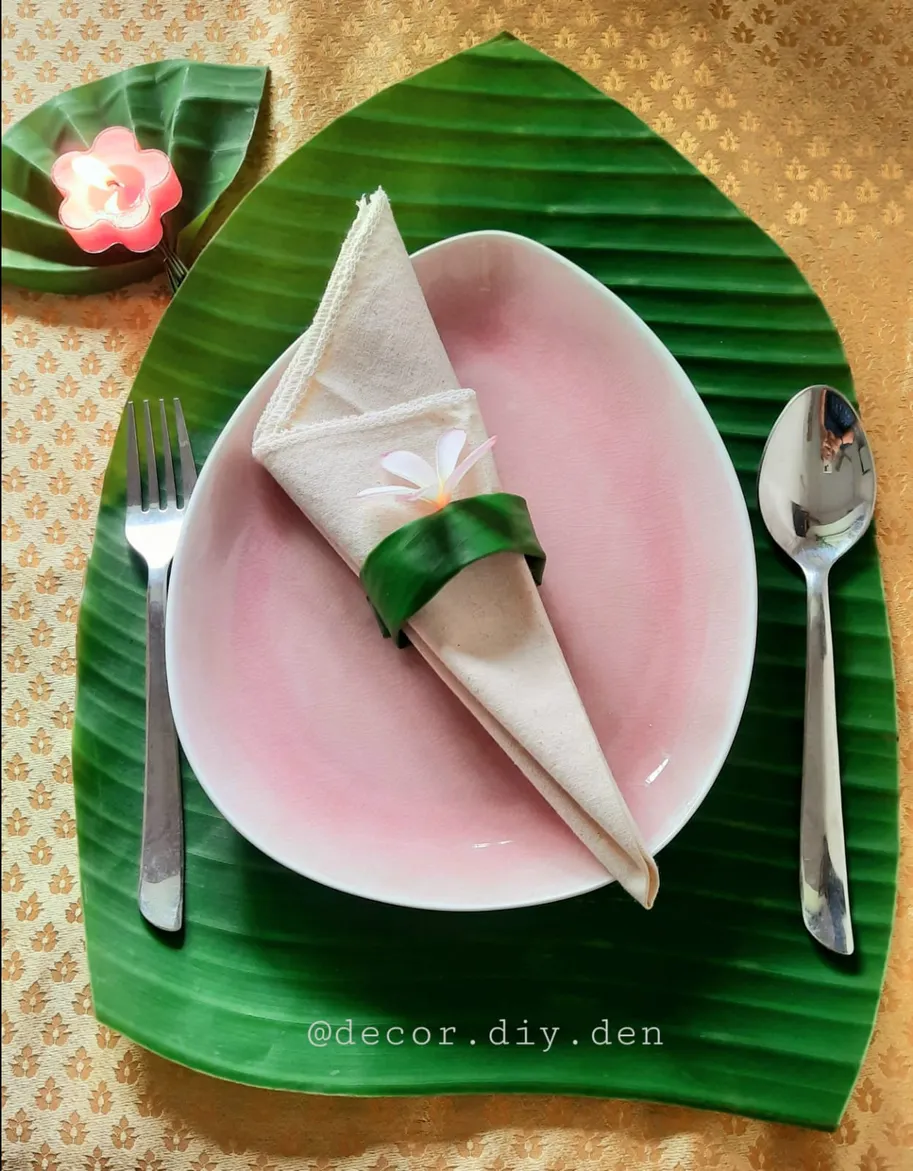 There is a saying "Food is not just eating energy. It's an experience." So make this experience awesome for your guests. Use some bright and shimmery table linens. Add some fresh flower arrangements as a centerpiece.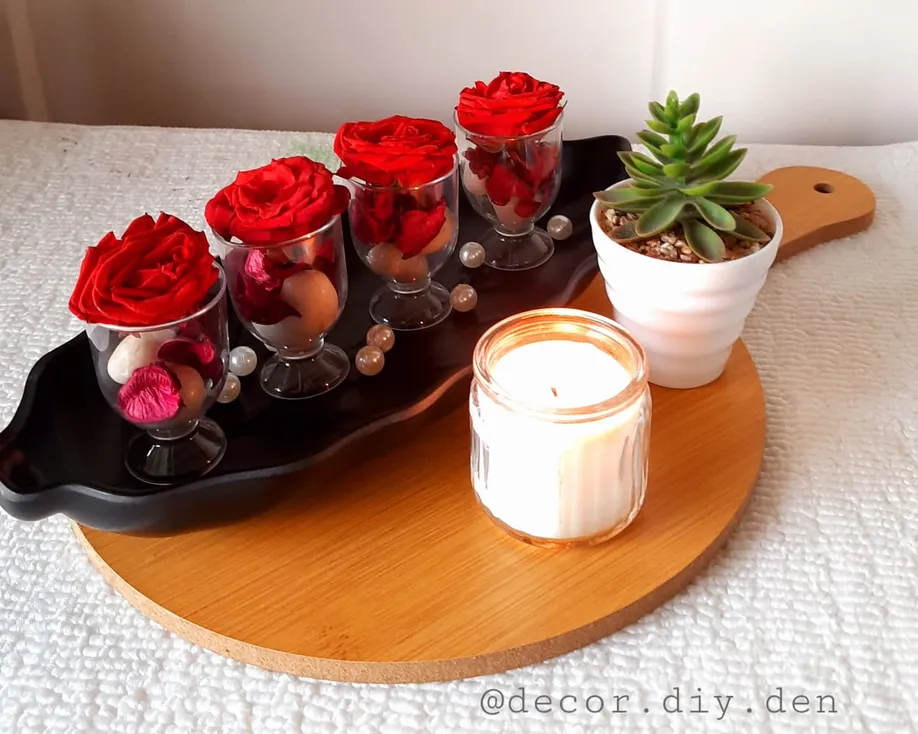 Use cake stands, and trays for serving and presentation of the food items. Take out your stylish crockery from the storage. And if you want to create a unique and eco-friendly tablescape the above banana leaf idea is for you.
I hope these decor ideas were helpful for this festive season. For more such suggestions and DIYs, follow Mrs Archana https://instagram.com/decor.diy.den?igshid=MzRlODBiNWFlZA==