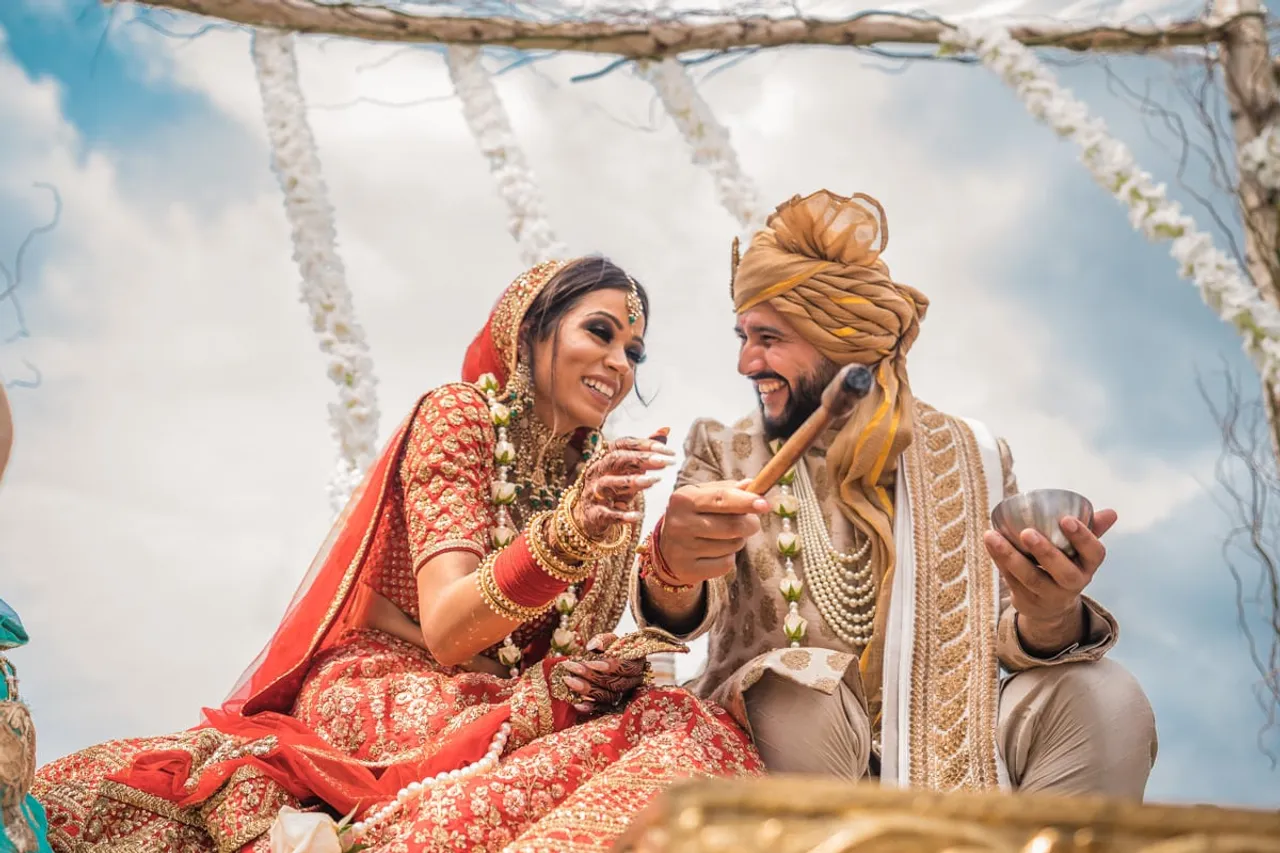 Weddings are the most crucial part of the lives of a bride and groom; hence, every moment needs to be captured with utmost perfection and at the correct time. So, let's check out these photographers in Vadodara who keep weddings in focus to immortalize them. 
A wedding is a lifetime event, and wedding photographers play a vital role in capturing the memories and emotions of one of the most significant days in a couple's life. Each photo must bring a plethora of nostalgia to the couple even after 50 years of togetherness. Keep reading to find the one for your wedding. 
1. The Wedding Whistlez By Nehal Talpada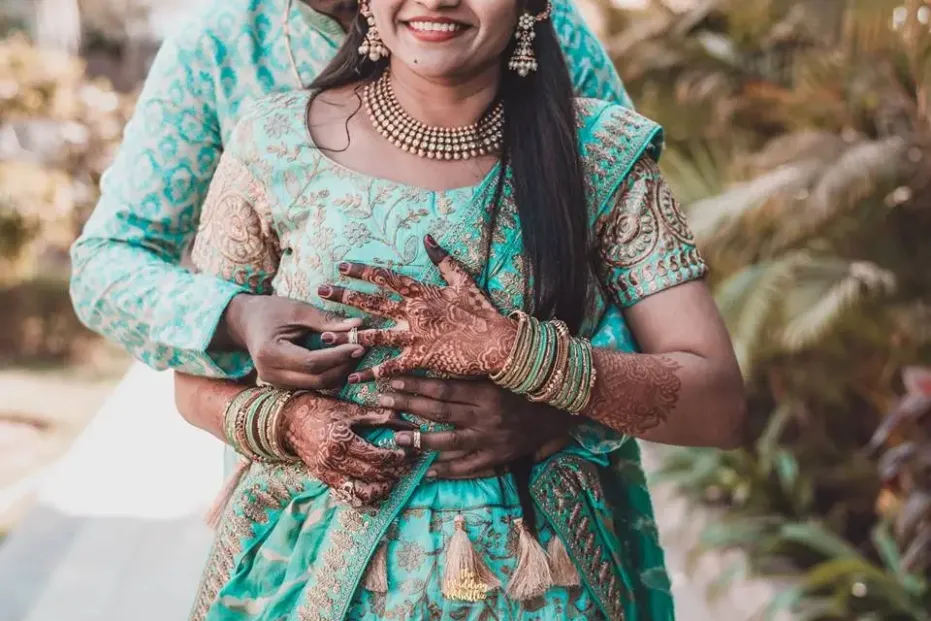 The team at The Wedding Whistlez ensures you won't miss a single precious moment during your wedding festivities, capturing every angle. They offer a range of services designed to guarantee your happiness and satisfaction, including Candid photography, Traditional Photography, pre-wedding shoots, Cinematography, and more.
Address: 17, Pramukh Swami Nagar, Part 3 391740 Akota (Vadodara)
1 day Wedding package = Rs70,000
2. The Moments Production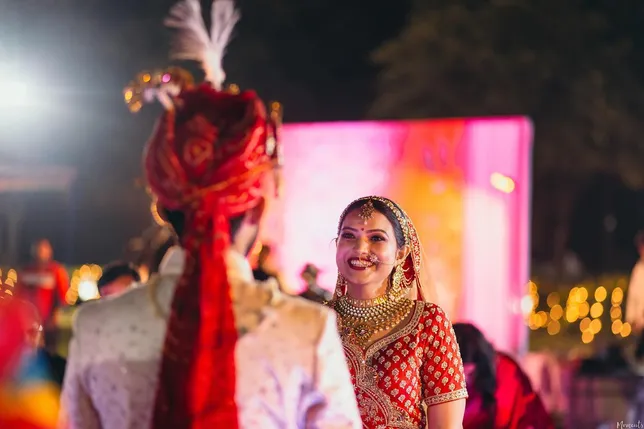 Moments Productions has been around for a long time, it knows all aspects of the perfect wedding ceremony and claims to use up-to-date techniques that make the photography vivid and lively. If you are planning a romantic wedding, the team is ready to tour the city for a perfect shoot location and provide a wonderful experience for you and your family members. They deliver your wedding function photos within 3 months.
Address: FF-9 , Shivakruti apartments, Dandiya Bazar Crossing 390001 Sayajigunj (Vadodara)
1- Day Wedding Package= Rs 60,000
3. TALES by Storyteller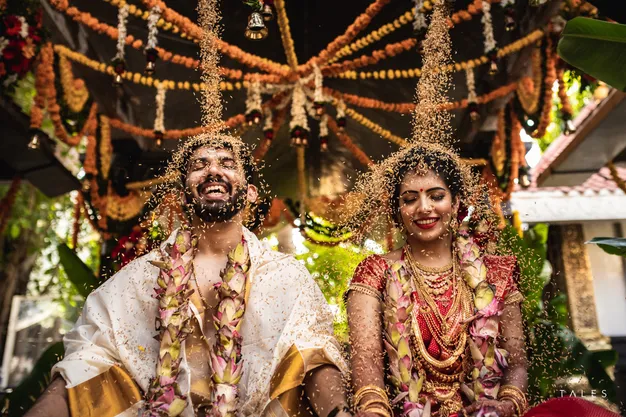 The team of Tales by Storyteller consists of experienced and trained professionals who have been covering weddings for a long time and aim to deliver your chosen photographs within a month for you to relive those moments of joy and happiness. They have experience in photographing your celebration using both candid and traditional, photo and video formats.
Address: Nizampura (Vadodara)
1- Day Wedding Package= Rs 1,40,000
4. Eleven Gates by Anurag Sharma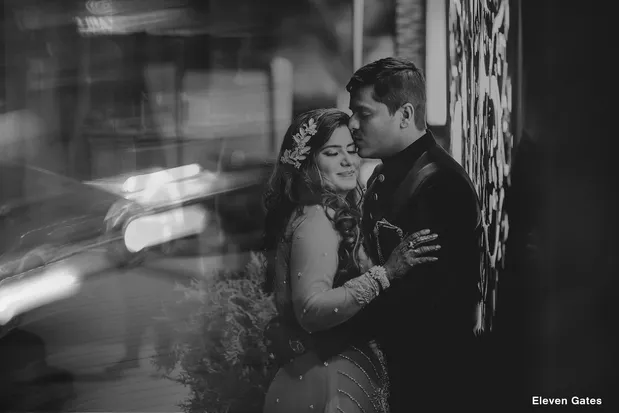 The photography team appears to have a penchant for the old era, evident in their commendable black-and-white photo edits. Furthermore, the photographer possesses an adept sense of selecting the right filter to match the theme, resulting in standout pictures. You needn't worry about missing out on the joyous giggles and waves of laughter during the ceremony because they skillfully capture those cherished moments.
Address: Nizampura (Vadodara)
1-Day Wedding Package = Rs 69,000
5. Cine Prime, Vadodara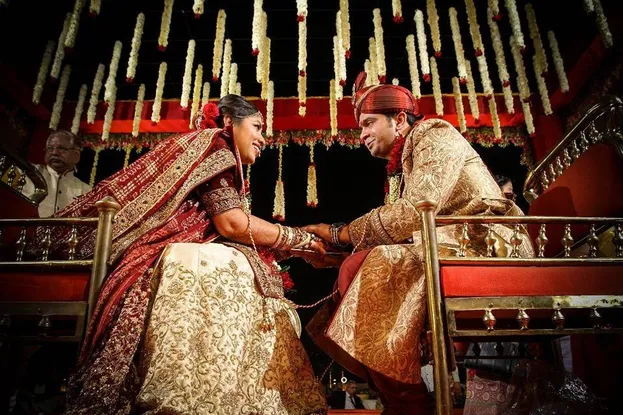 A wedding shoot demands a concept, and Cine Prime takes pride in delivering the finest. They have conducted pre-wedding shoots at various locations, including monuments, gardens, water bodies, and mountains. Their pictures exhibit high-quality editing, and they are skilled at adapting the background to meet the client's preferences.
Address: Sultanpura 390001 Navapura (Vadodara)
1-Day Wedding Package = Rs 60,000
6. Tapan Patels Photography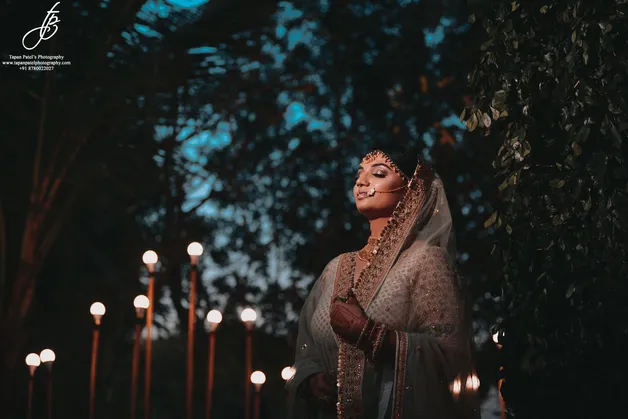 The team at Tapan Patel Photography is undoubtedly committed to providing you with some of the best shots and creative ideas. They are open to your suggestions and ideas for how you want to document your functions, enabling them to incorporate your vision into the creation of your stunning wedding pictures.
Address: Gorwa 300018 Gotri (Vadodara)
1-Day Wedding Package = Rs 75,000
7. M Films By Manish Parmar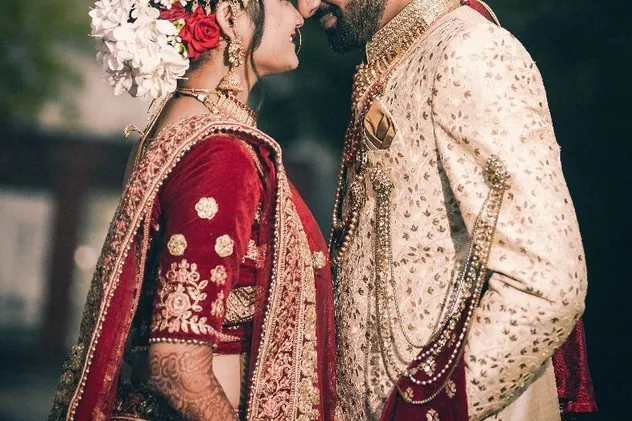 Manish Parmar's M Films brings years of expertise to the field and has been a longstanding presence for many years. They pay great attention to your friends and family for your Hum Saath Saath Hai pictures, ensuring that you are captured perfectly in front of the camera to create the ideal photo." 
Address: Alkapuri(Vadodara)
1-Day Wedding Package = Rs 65,000
Don't forget to say cheese and get the happiest moment as a couple captured by these talented photographers!