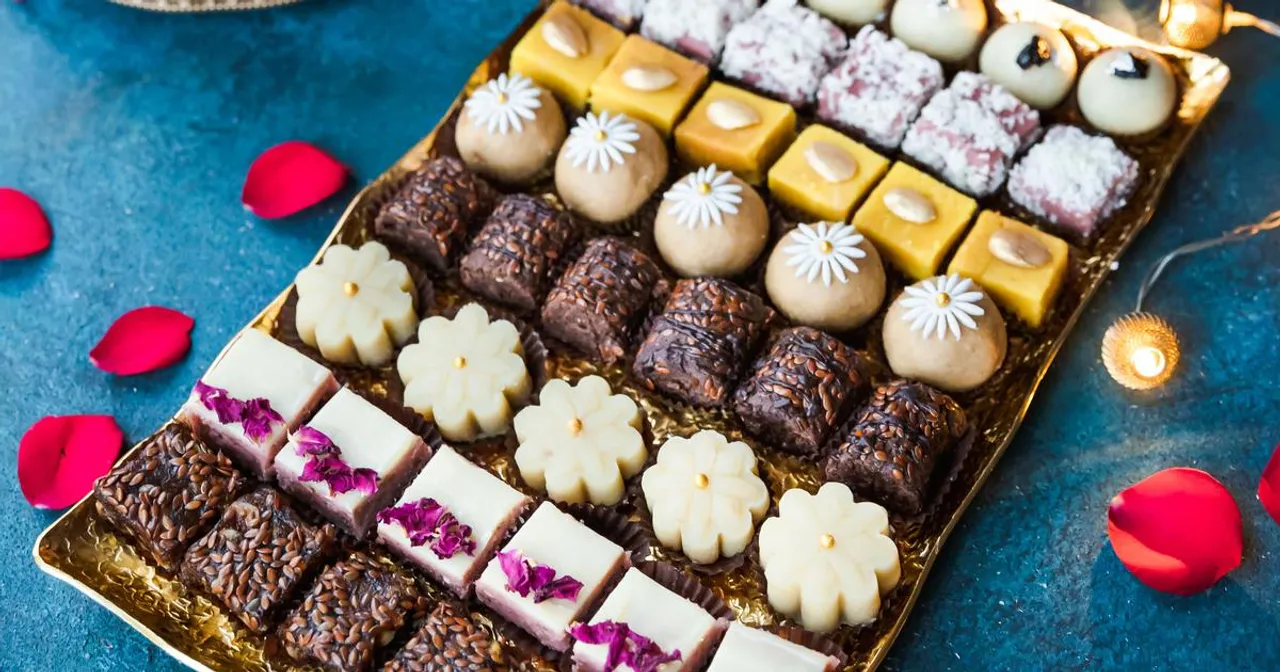 Delhi is a paradise for food enthusiasts. While traditional mithai often leans towards indulgence and sweetness, there's a growing demand for healthier alternatives. Let's check a few places that offer a healthy alternative to traditional Mithai. 
Delhi's food scene has adapted to cater to health-conscious individuals, offering a variety of delectable and nutritious mithai options. In this article, we'll take you on a delightful journey through some of Delhi's healthy mithai shops, where you can enjoy the sweetness of tradition without compromising your health.
1. Evergreen Sweet House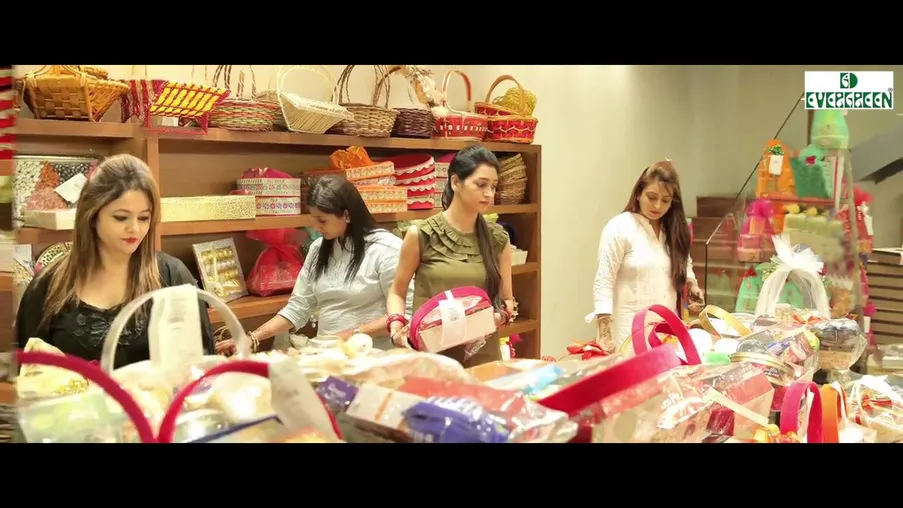 Established in 1963, Evergreen Sweet House offers a wide range of mithai options with a health-conscious twist. Their mithai is made using natural sweeteners like jaggery and includes low-sugar and sugar-free options, making it an ideal choice for those watching their sugar intake. 
Contact: 011 2651 4646
Address: S-29 & 30, Main Market, Green Park, New Delhi, Delhi NCR, Delhi
2. Khoya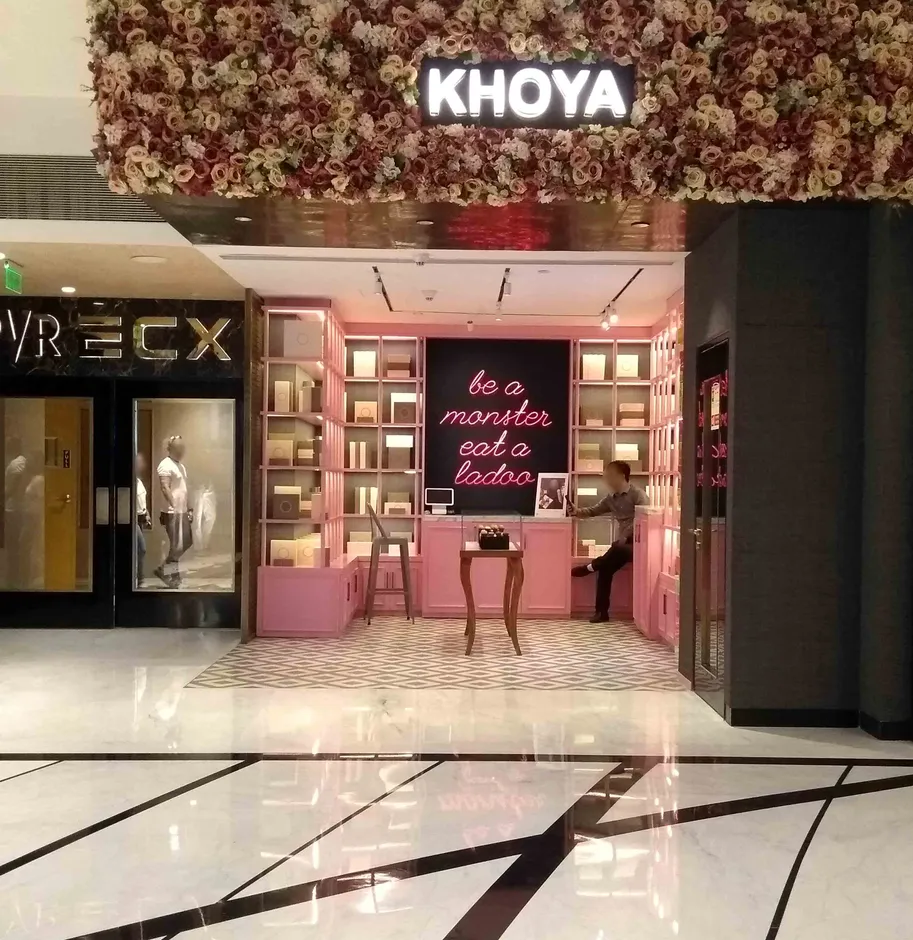 Their mithai is a perfect blend of Khoya and sweetness. This luxury sweets brand claims that they use 100% natural and organic ingredients in their sweets with utmost care and perfection. Do try their barfi and laddoo this Diwali.

Contact: 099101 86940
Address: Chanakya Mall, Chanakyapuri 
3. Kshir & Canelé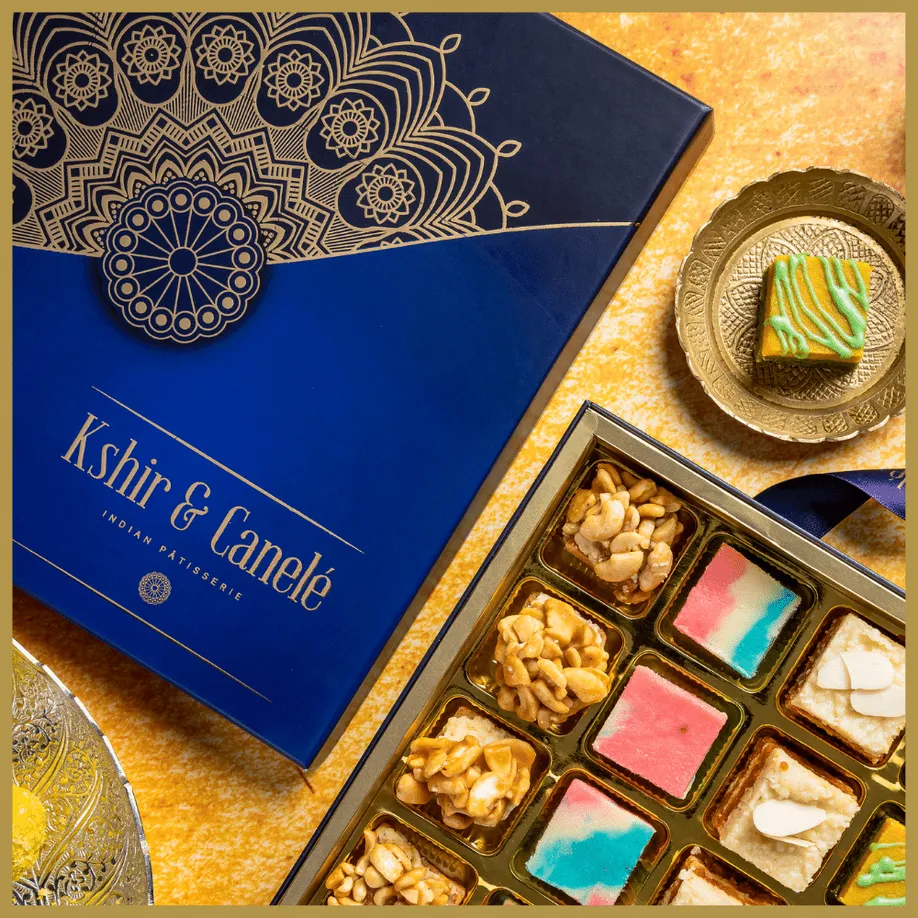 Co-founded by Master Chef Ajay Chopra, Kshir and Canele is a gourmet Mithai shop. They fuse Indian and French flavours to make a new and artistic flavour. Cashew Lavender Opera; Sticky Dates and Fig Tiramisu Delight are a must-try here. The use of dry fruits and jaggery instead of sugar makes them tasty and healthy,

Contact: 099580 64600
Address: G2 Ground Floor, M3M, 65th Avenue, Sector 65, Gurugram, Haryana
4. Arq Mithai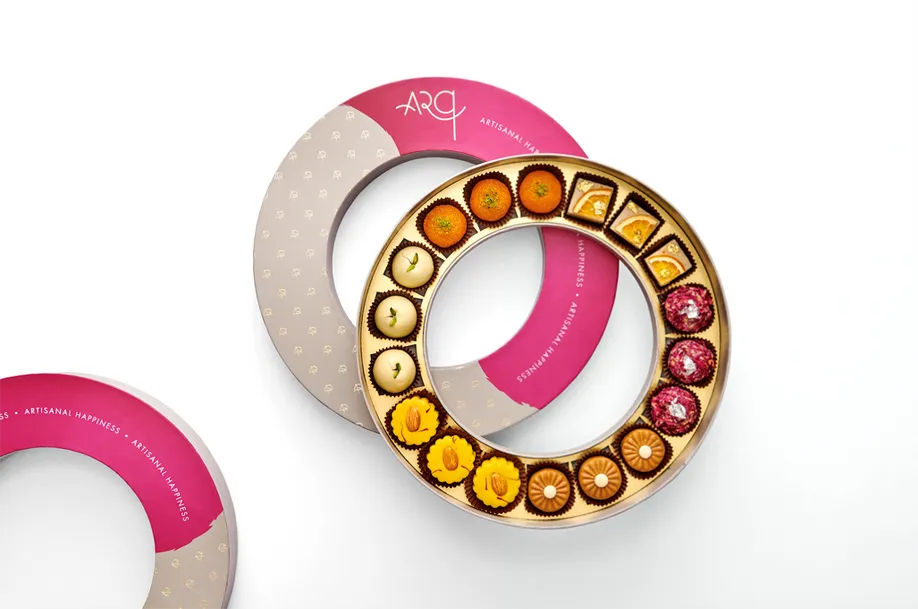 Crafted with the finest Gir ghee, the treats are made with only organic ingredients and natural flavours, making them suitable for everyone. They offer a variety of healthy and natural mithai options, often using alternative sweeteners like jaggery and honey. Their assorted date hampers are worth checking out and look yummy. 

Contact: +91 9711155655
Address: Ground Floor, DLF Emporio Mall, Nelson Mandela Marg, Vasant Kunj, New Delhi, Delhi NCR, Delhi
5. Bombay Sweet Shop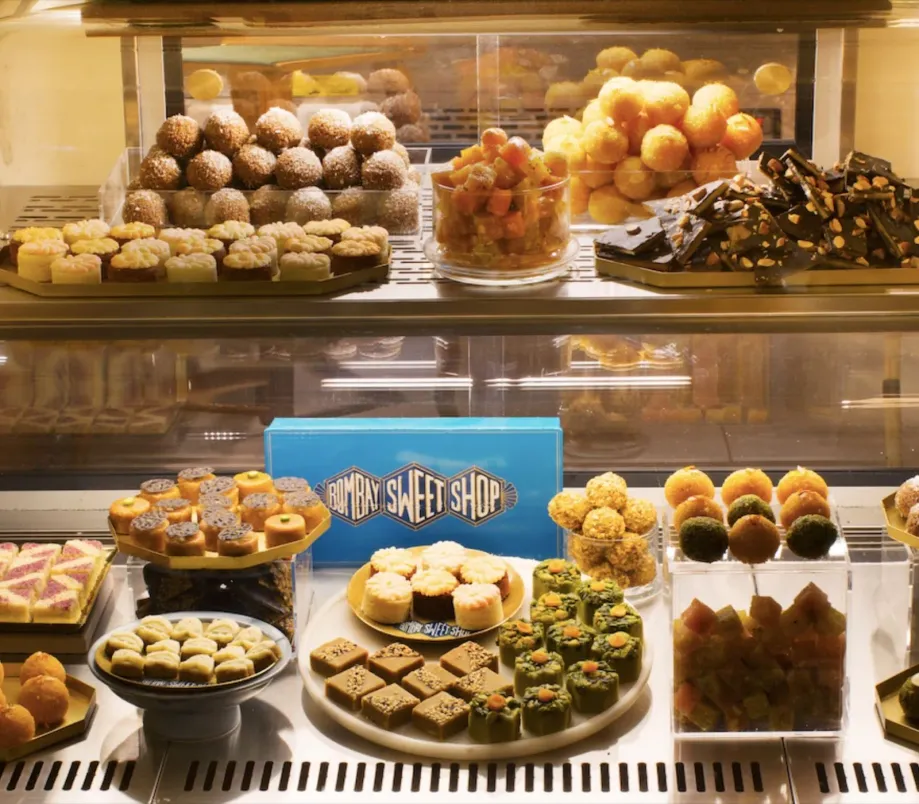 They offer sugar-free and gluten-free mithai options with natural and wholesome ingredients, including nuts, seeds, and dried fruits. They introduce limited-edition festive collections and hampers for occasions like Diwali. Hazelnut Besan Barfi; Nutty Date Barfi; Badam Paak are a must-try. 


So, where are you heading for your Diwali Sweets?