This festivity, give your sweet treats a healthy twist and gift your loved ones the same. Check out these sugar-free sweet shops in Mumbai offering various indulgences. 
Diwali is the time to give your mouth the sweet decadence. Every Diwali celebration is incomplete without mithais. Whether it be a relative gathering or a corporate party, sweets elevate the essence of every festivity. As we get more conscious of our food choices check out these sugar-free sweet shops in Mumbai offering a healthy alternative. 
1. D Damodar Mithaiwala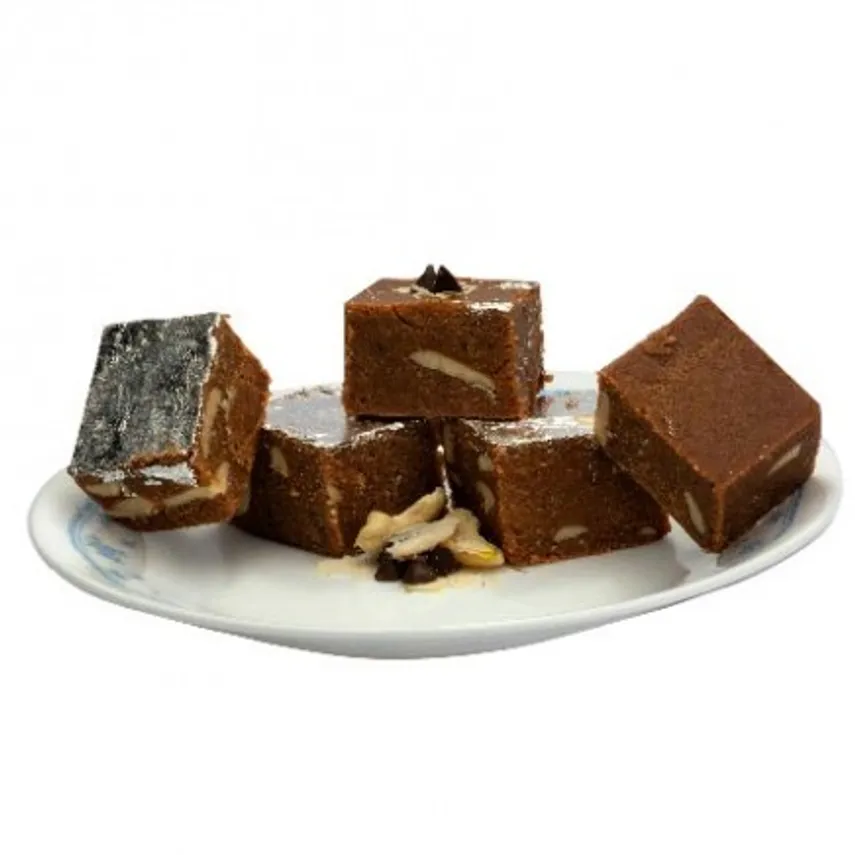 D Damodar Mithaiwala is an iconic pre-independence era mithai shop. It has to offer sugar-free sweets like chocolate barfi, dry fruit barfi and dry fruit halwa. 
Where: Harganga Mahal, Khodadad Circle, Dadar T.T (East), Mumbai, 400014
2. M M Mithaiwala 
M M is another well-known sweet shop in Mumbai for all your mithai needs. They also offer sugar-free options like anjeer barfi, anjeer (fig) katli, khajur (dates) roll and mixed fruit barfi. 
Where: Opposite Railway Station, Malad (West), Mumbai, 400064
3. Suleman Usman Mithaiwala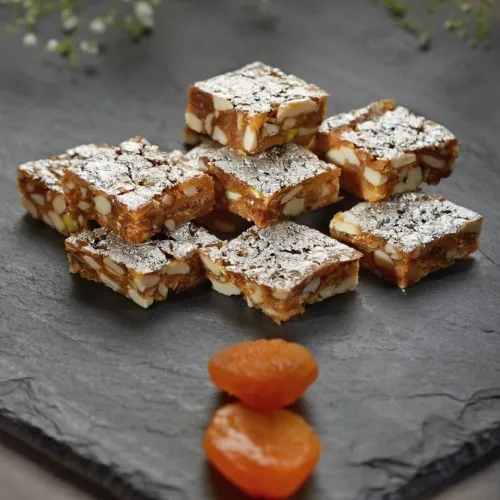 Suleman Usman is nestled in one of the most famous food lanes of Mumbai, Mohammed Ali Road. Usually busy during the time of Ramazan, you can shop for sugar-free sweets like zardalu (apricot) pak and anjeer (fig) pak during Diwali. 
Where: Ibhrhim Merchant Road and Mohammed Ali Road, Mumbai
4. Hariom Dryfoods and Sweets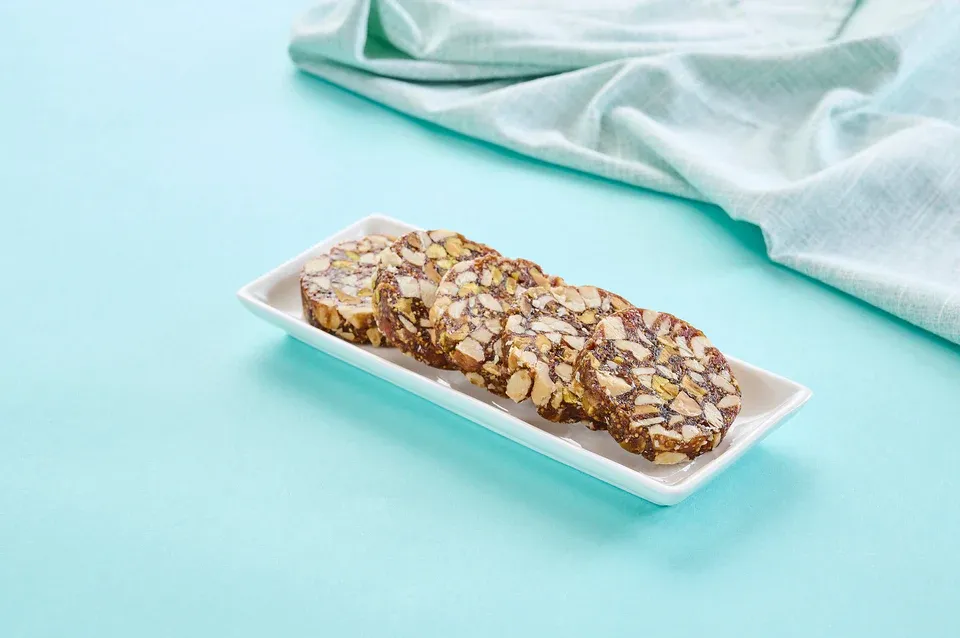 Get your healthy binge of anjeer (fig) roll, khajur (dates) roll, and walnut-anjeer roll from Hariom Sweets. You can try all these sweets if you want a rich, sweet, and nutty flavour.
Where: Shop No. 3 & 4, Hs Spring, Navghar Road, Hanuman Chowk, Mulund (East), Mumbai, 400081
5. Yogisattva
Try out the healthy menu by Yogisattva featuring coconut sugar sweets like vegan kesar badaam peda, vegan kaju katli, vegan rose kaju katli, and vegan saffron malai ladoo and many more.  
Where: 7th Floor, Pinnacle House, 15th Road, Bandra, Mumbai 400050
6. Jhama Sweets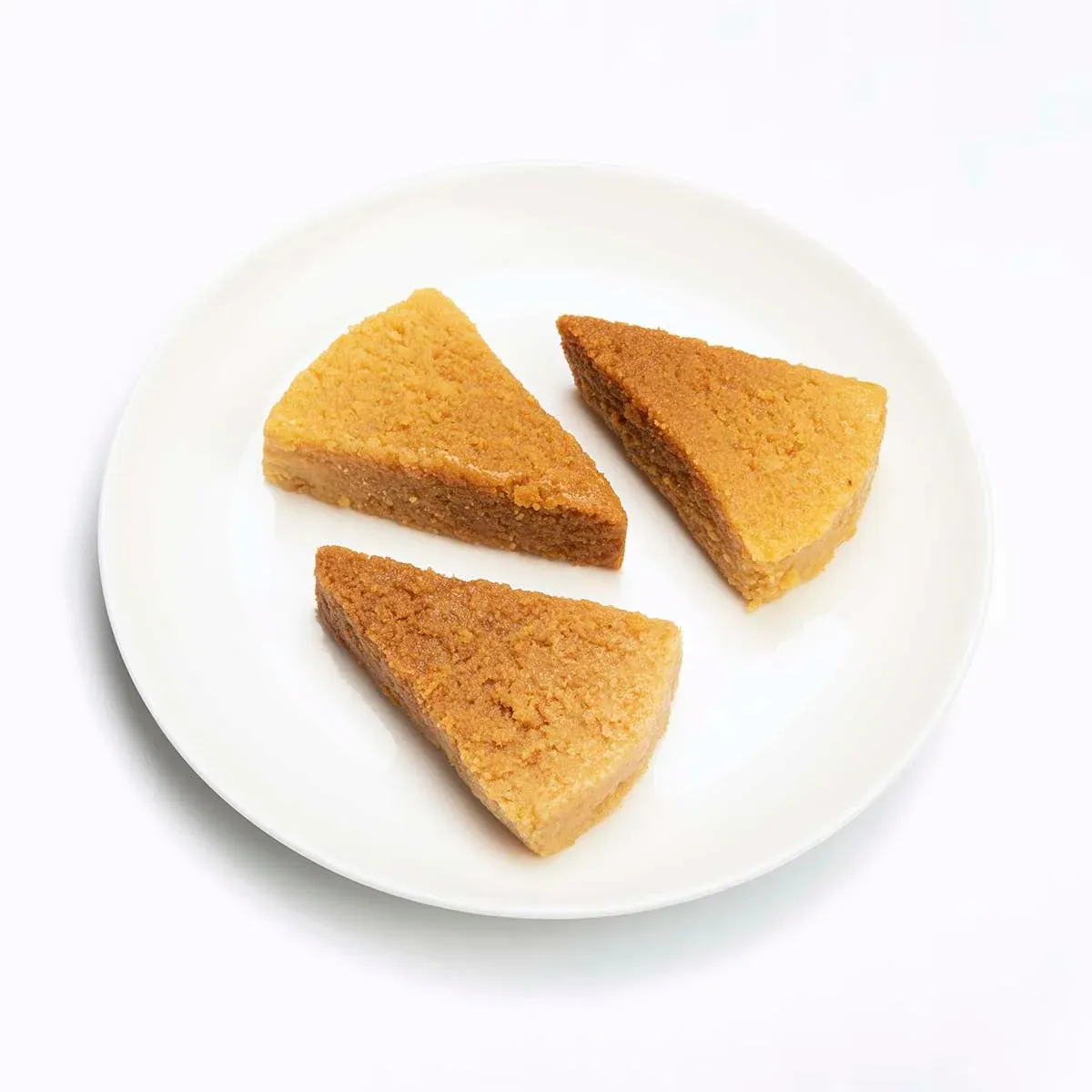 Jhama Sweets is yet another well-known name for sweets and desserts. They have to offer no added sugar options for sweets like anjeer pak, milk cake, and almond overloaded. 
Where: CG Rd, Camp (E), Chembur Colony, Chembur, Mumbai, 400074
7. Meetha by Radisson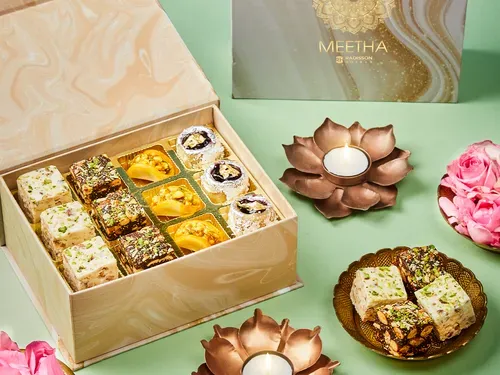 If you are looking for sugar-free sweet hampers, Meetha by Radisson can be a good option. Check out the assorted sugar-free sweets box having sweets with the base of kaju (cashew nut), pista (pistachio), badam (almond) and other dry fruits.