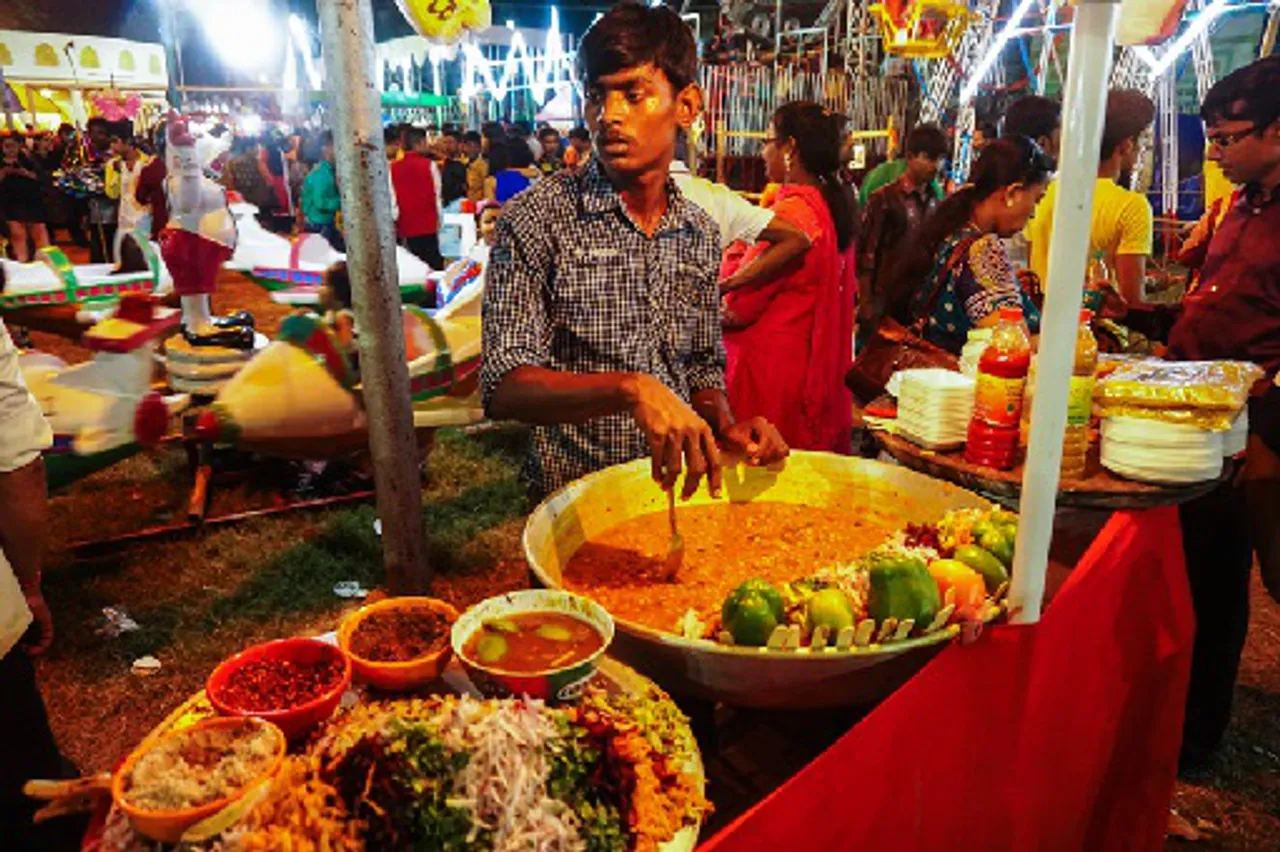 In the city of joy, every meal is a celebration. Every street food has a story playing an important role in its history. Street food in Kolkata during Durga puja is as diverse as the festival with an array of different treats.
Kolkata's food seizes the taste buds of locals as well as tourists with the symphony of flavours and spices. The aroma of street food fills the air on every corner, from kathi rolls to ghugni, phuchka and sandesh. During the festive season, the food stalls increase in number and it is the perfect time to indulge in the delicious street food. You can find a variety of food just by walking down a lane. Here are the must-try street food in Kolkata during Durga Puja.
1. Phuchka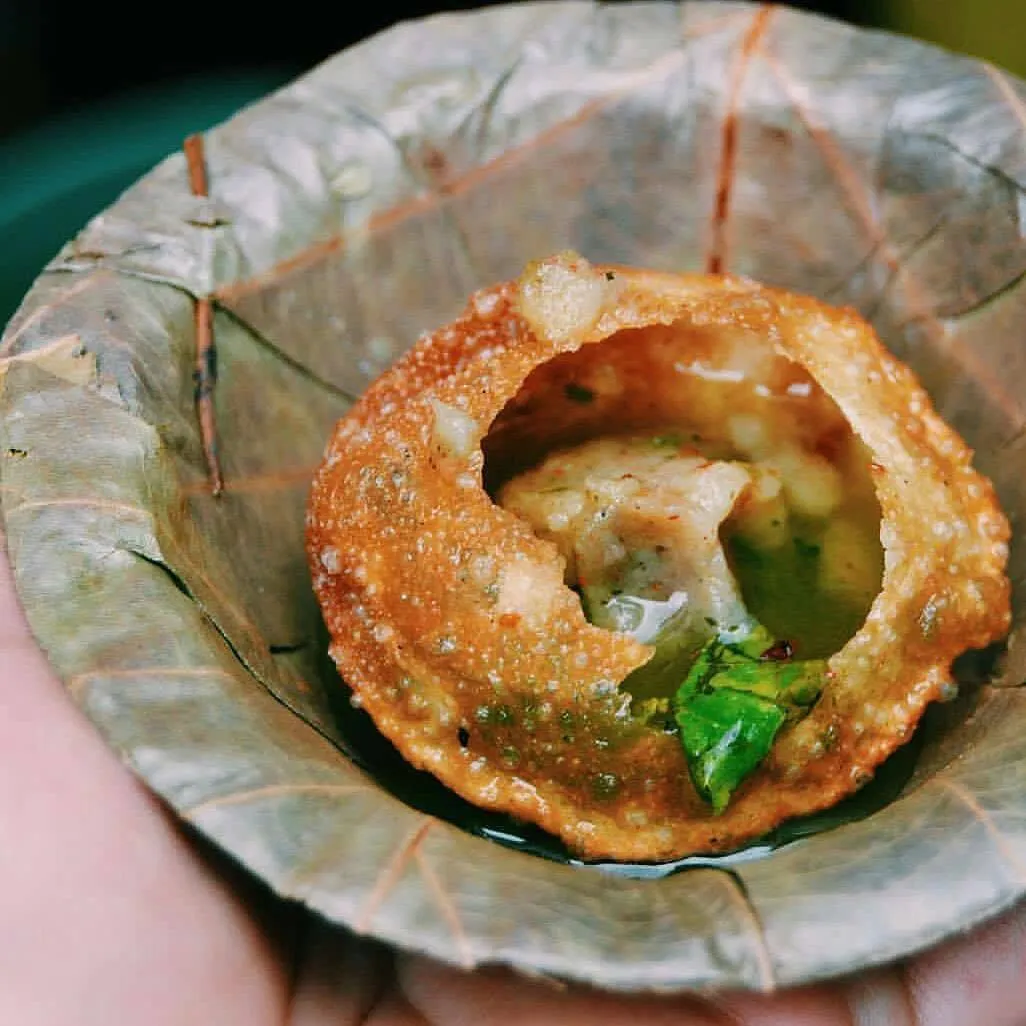 Everyone has a weakness for phuchkas. Bengalis visit another state and complain about gol gappa and pani puri not being the same as phuchkas. With the light crisp and an amalgamation of spices with the exact amount of sour imli, a simple bite gives you happiness. 
2. Ghugni Chaat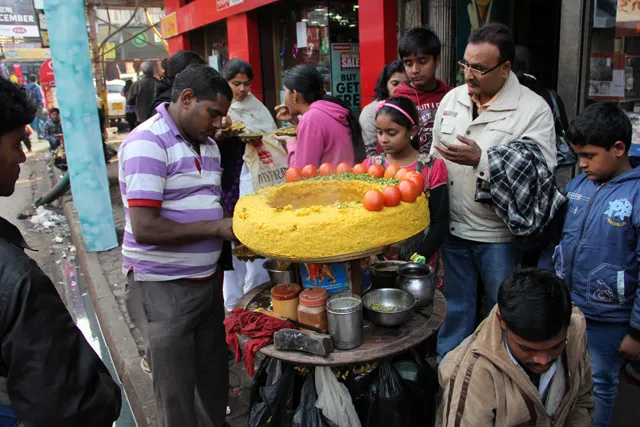 A staple that has captured the hearts of locals for generations, it's made with dried yellow peas, cooked until it achieves a creamy texture, and garnished with spices. This flavorful concoction of taste and texture offers you comfort with every spoonful.
3. Bhel Puri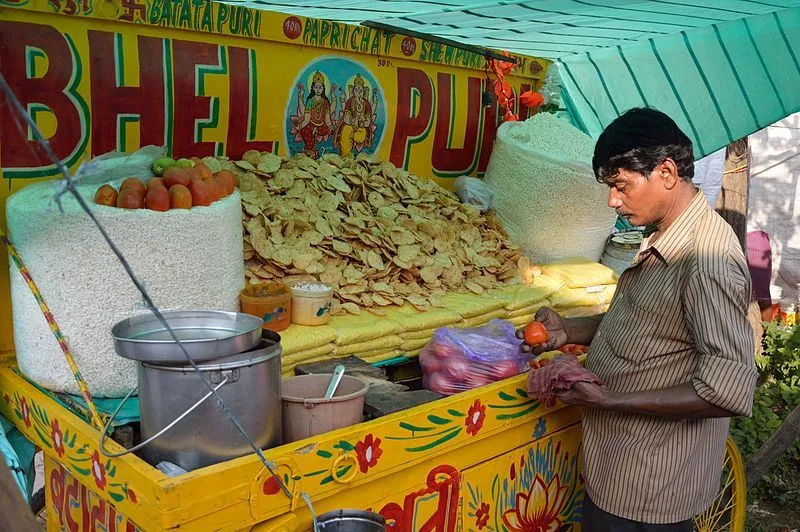 Crispy puffed rice with chutney, spices, and chaat papris creates a sensation that is impossible to resist. A taste that you crave more and more. Some vendors add curd and vegetables to add more dimension to the deliciousness.
4. Kachori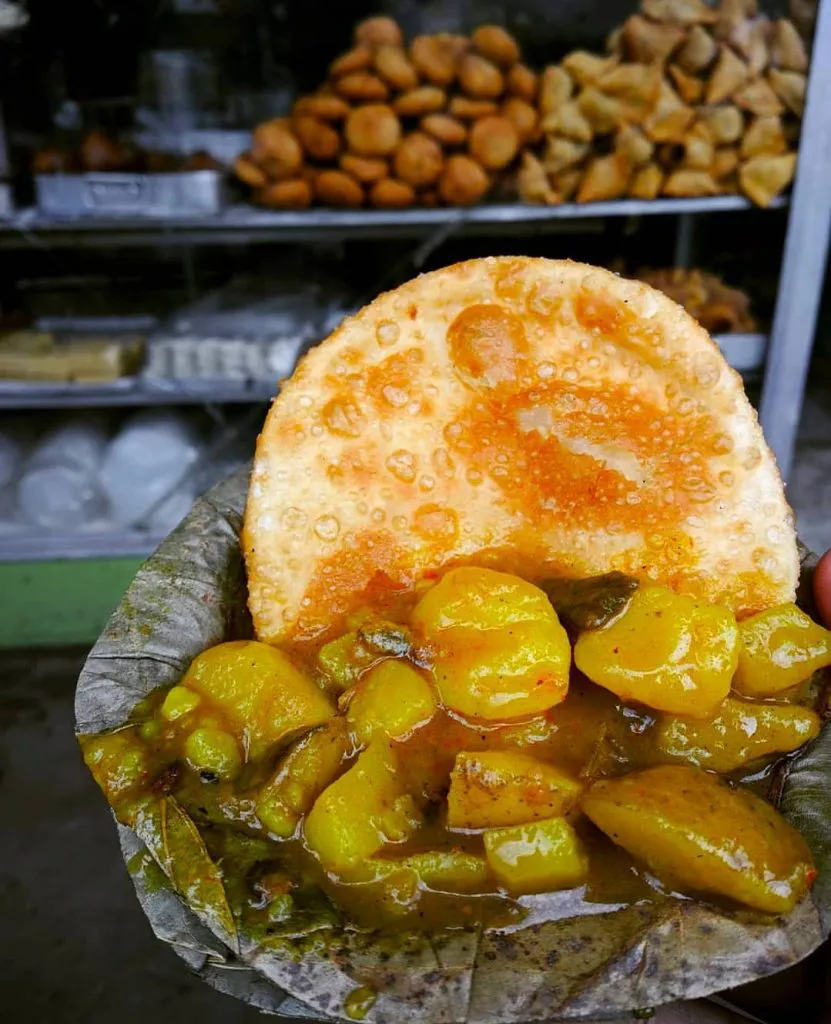 This is stuffed with dal or peas with a crispy brown exterior. Whether you want spicy, sweet, or tangy, these kachoris can satisfy your taste buds. Each has its own mouthwatering taste. It is generally served with chutney, yogurt, or aloo daam. There is a shop called Badri ki Kachori which is located in Bara bazar and is quite famous in Kolkata.
5. Chop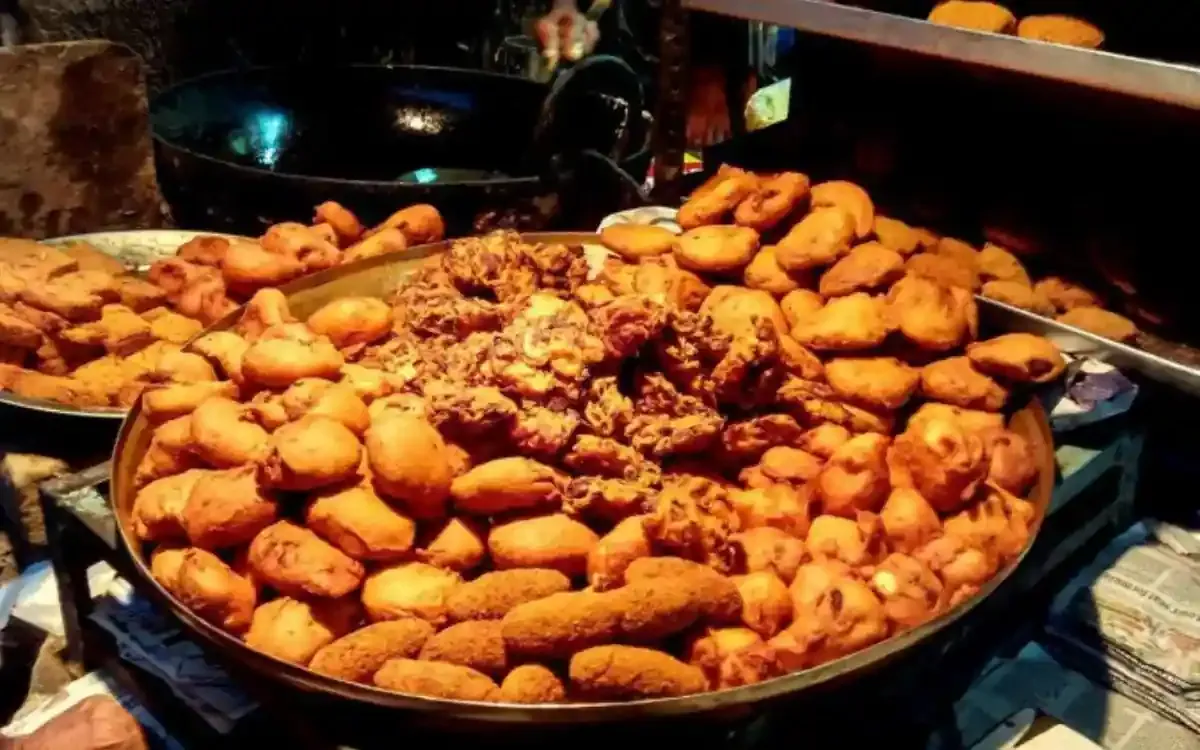 Though this is a classic for Bengalis but festive season increases the craving for this deep-fried snack. It comes with an array of fillings like potato, vegetable, meat, eggs, etc. When you take a bite of its crunchiness, it reaches your heart.
6. Mughlai Paratha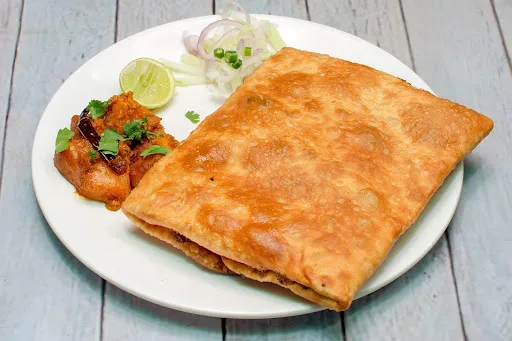 This feels like a royal indulgence but very standard for the locals. Minced with meat or paneer, this delicacy is a must during the pujas. One of the best places to try out Mughai food is Mitra Café located in Sovabazar.
7. Kathi Roll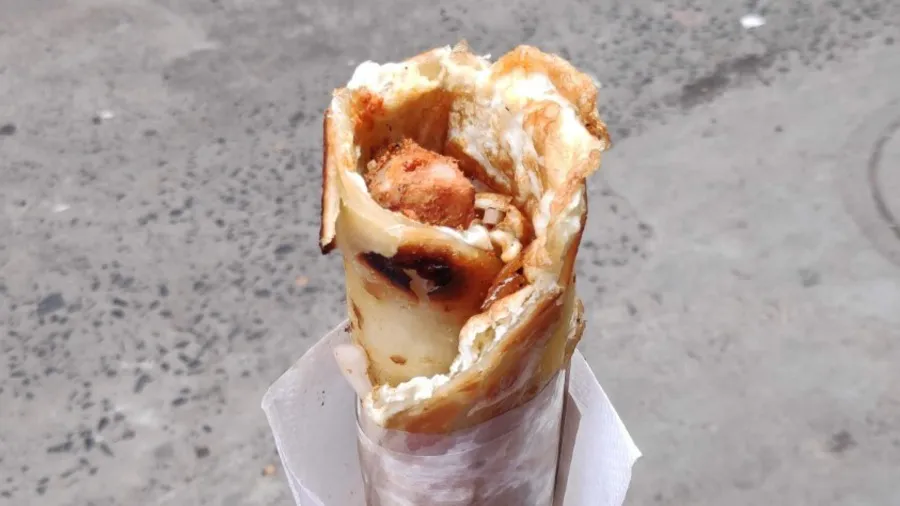 This is one of the must-try when you are in Kolkata. Festive season or a regular day, this dish is wrapped with exquisite flavour and texture that feels like a treat for your heart. Nizam which is located in New Market and Kusum Roll located in Taltala are known for their Kathi rolls. 
8. Doi Bora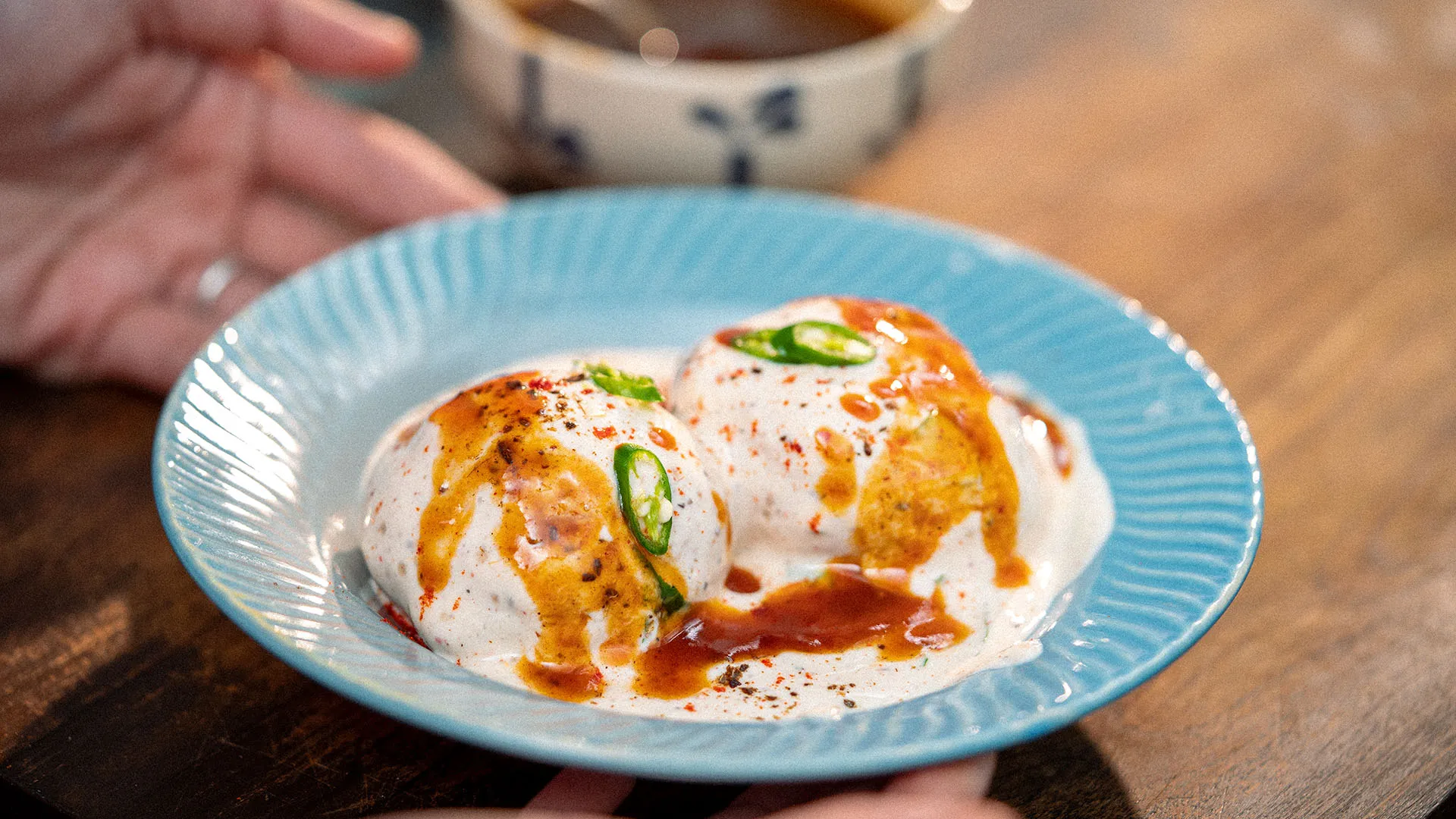 This creamy delight is culinary bliss. Lentils are soaked in yogurt and spices and chutneys are added. Every bite explodes in your mouth, satisfying you to your very core.