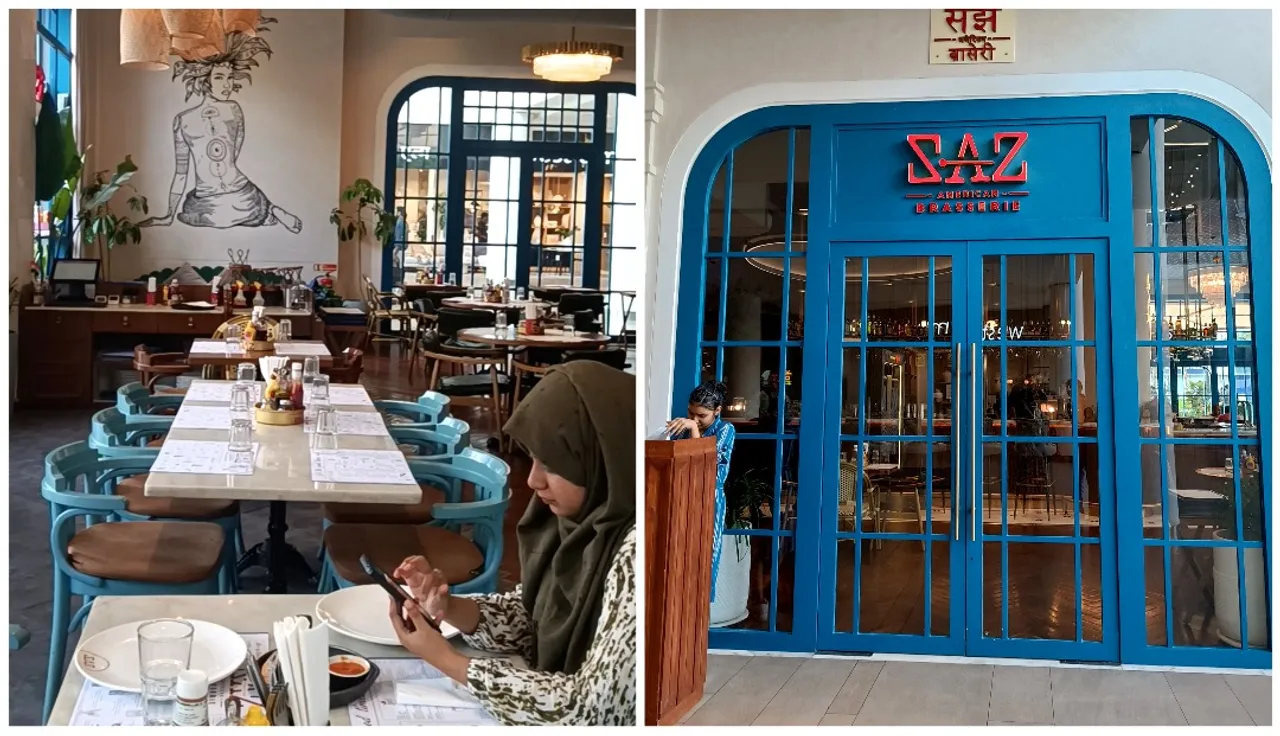 This American restaurant in BKC offers one of the best fries and pizzas in the city and is a great spot for a devour-worthy meal. 
Last week was pretty hectic and the only thing that could save us from the weariness was a Cheesy Pizza with a side of crispy fries and a bowl of pasta, and that's what happened at SAZ American Brasserie in Jio World Drive, BKC which made our day with its scrumptious food and amazing quantity. Keep reading to know the 5 dishes you shouldn't miss if you are planning a meal here.
1. 5 Cheese and Chilli Pizza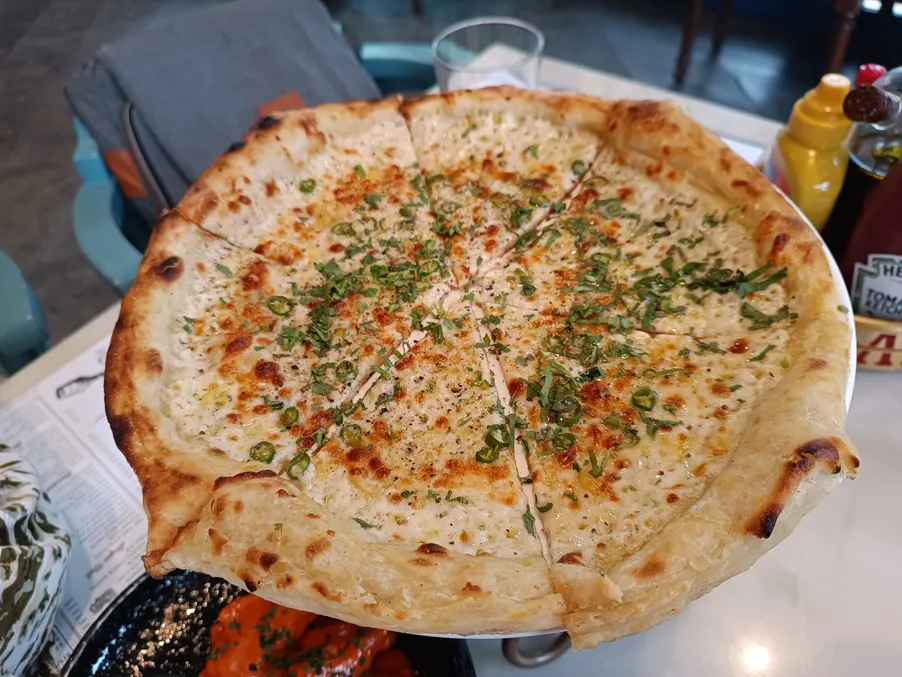 We are still not over how cheesy and delectable this Pizza was! Hands down the best Pizza we've eaten this year. The crust was soft and crunchy on the edges. Made with 5 different kinds of cheese and topped with green chillies, this pizza is an absolute love and made us go crazy with its very first bite.
2. Truffle Fries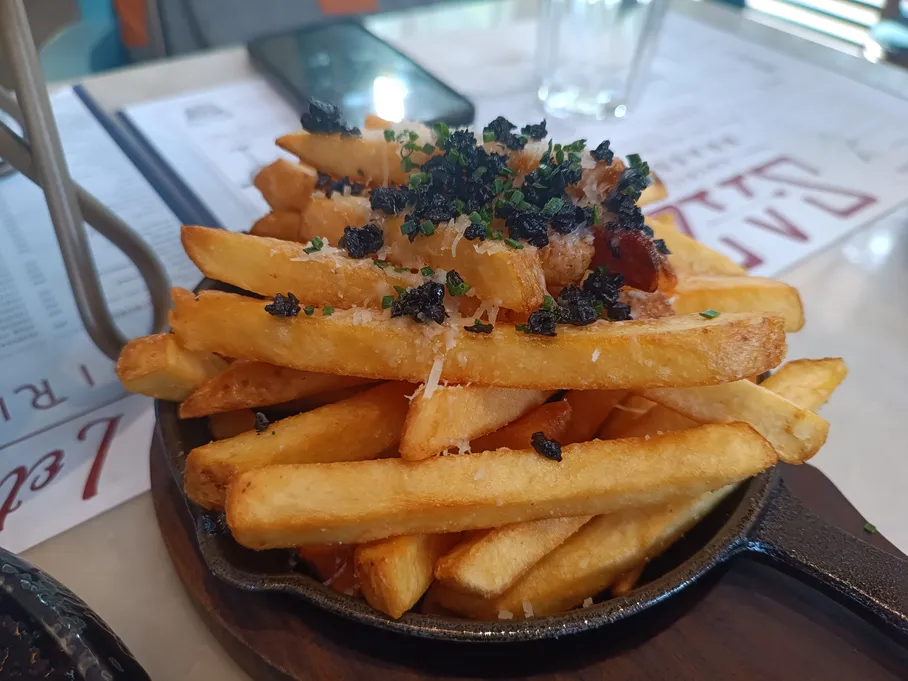 Team truffle where are you at? Because if you are not at SAZ having fries, you are missing out on a lot of good crunch and truffle! The size of each fry is commendable here and the generous topping of shaved truffle with cheese makes them even better. 
3. Black Truffle Tagliatelle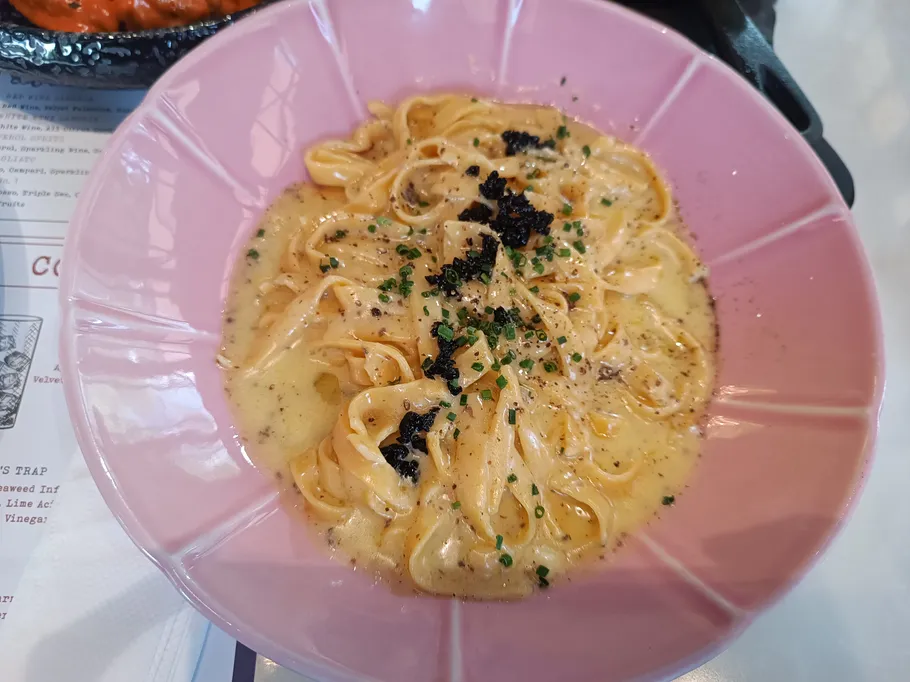 Do not expect anything less than spectacular when it comes to pasta at this restaurant because they do a fantastic job with it. The shaved truffle on top, truffle oil, and a creamy sauce accompanying the chewy tagliatelle will take you to heaven we say! Give this one a slurp!
4. Buffalo Chicken Wings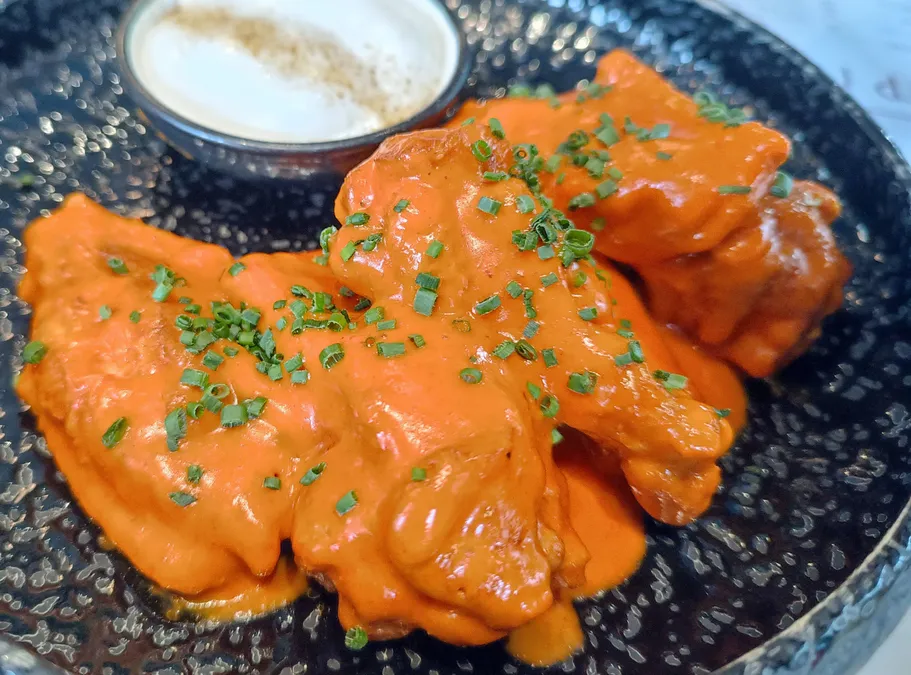 Chicken Chicken, the wings with the fiery hot sauce at SAZ are the winner! Tender, juicy, and slathered with the in-house hot sauce, these wings were definitely spicy and oozing flavours. If it's spicy that catches your attention, order this. 
5. Miso Chilli Grilled Broccoli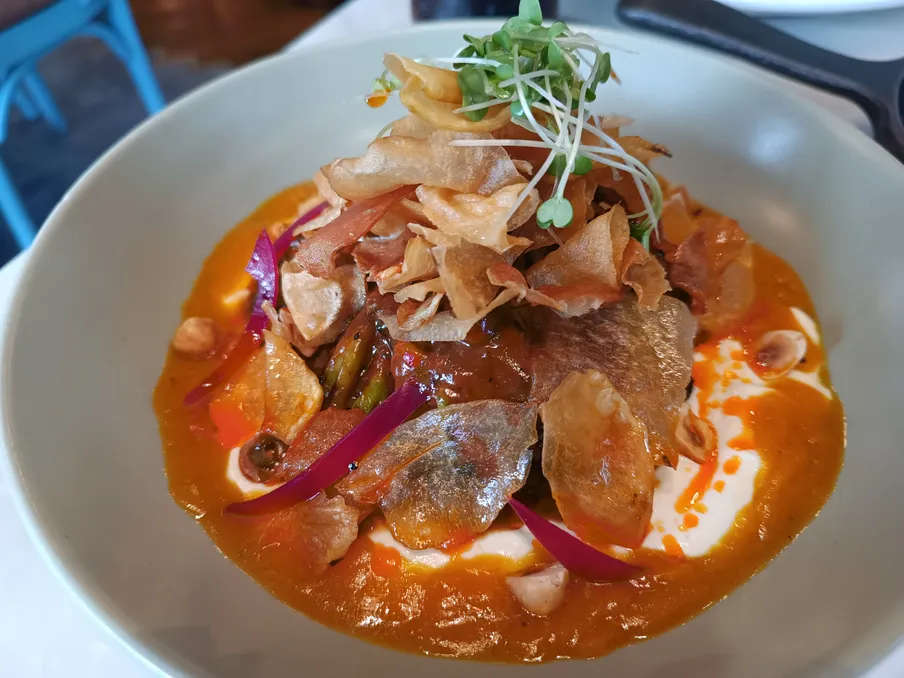 Made with pumpkin cream, whipped ricotta, and hazelnuts, this dish was simply amazing and came loaded with smoked broccoli. It was filling, a little sweet, and super creamy. The strong flavours of the smoked broccoli were also on point which made this dish an instant hit. 
Other than these 5, we also loved Coconut and vanilla bean penna cotta which was served as a dessert. The ambience is pretty specious featuring glass walls and comfy furniture. The restaurant, however, is a little expensive but the food, drinks, and work-friendly atmosphere compensate for that.
Where: Ground Floor, Jio World Drive Mall, Bandra Kurla Complex, Mumbai
When: Mon-Tue: Closed / Wed-Thu, Sun:12noon – 11:30pm / Fri-Sat:12noon – 12 midnight
Price:  Rs.2,000 for two