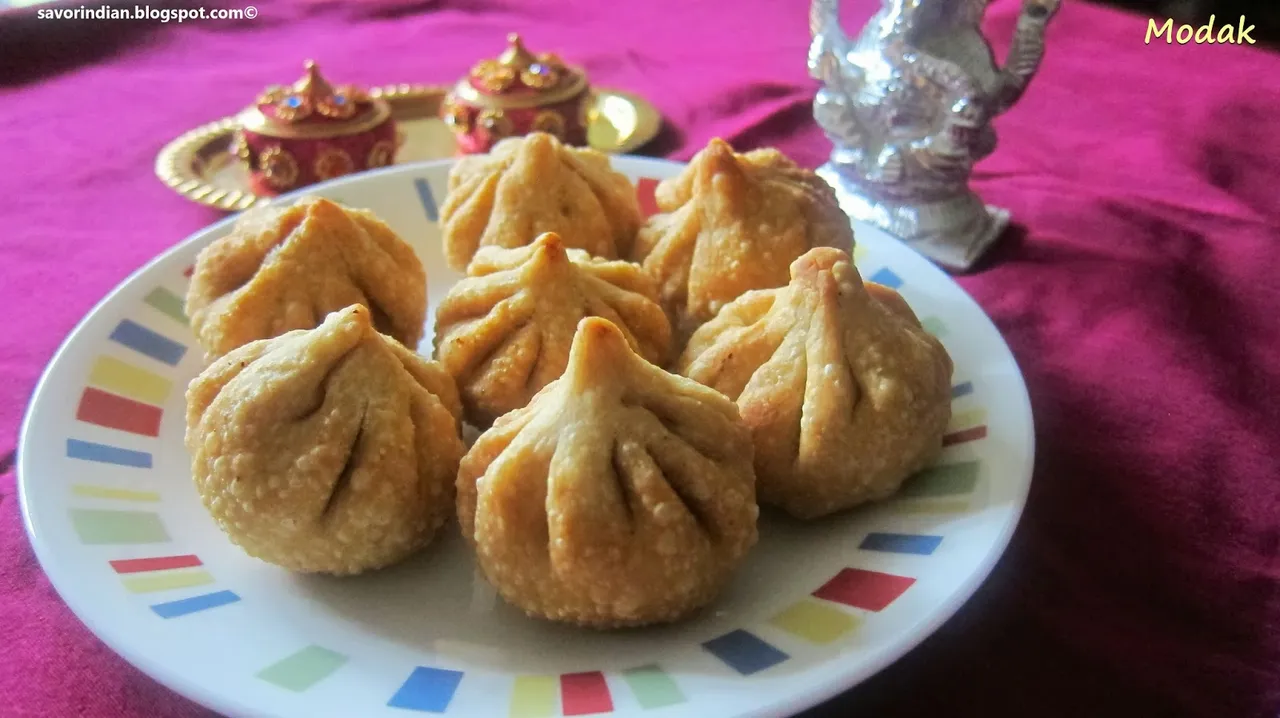 These healthy Modak recipes made with rich flavours and nourishing ingredients would be a great way to celebrate Ganesh Chaturthi. 
Bappa is here and so is his favourite sweet aka Modak! If you also love devouring them but planning to skip them this festive season, wait till you check these healthy modak recipes as they are made without sugar or maida. Keep scrolling to bite. 
1. Dates Modak
It's a well-known fact that dates are high in fiber and antioxidants. Their nutritional benefits may support brain health and prevent various diseases. Made from ingredients like Red Dates, Peanuts, almonds, and Pistachios, this 5-minute Modak recipe you can easily maintain your fiber and nutritional content without worrying about excess fat or your diet. 
2. Wheat flour and Jaggery Modak
This Modak recipe is quick and easy and is specially made healthy for those who worry about the whites- sugar, and maida. And so, we have got a solution for you. Made with jaggery and wheat flour, this recipe does look very interesting.
3. Ragi Modak
Ragi is a nutritious whole grain that is rich in fiber, calcium, and iron making it a healthy ingredient for everyday meals. Check this recipe that's gluten & refined sugar-free, and requires only 4 ingredients. 
4. Oats Modak
Oats are a nutritional replacement for rice flour or semolina, and are high in antioxidants and beneficial plant compounds called polyphenols. Were you looking for a tasty recipe to consume oats? Try the above recipe and devour. 
5. Beetroot Modak
This bright red modak, made with beetroot, will definitely attract your guests and everyone around. It is all things tasty and low-calorie! This modak is undoubtedly a new taste to try this Ganesh Chathurthi to consume the goodness of beetroot in a cooked and sweet form. 
With Ganesh Chathurthi, try these healthy modak recipes and surprise your loved ones, and let us know how you liked its taste. Happy Ganesh Chaturthi to you!