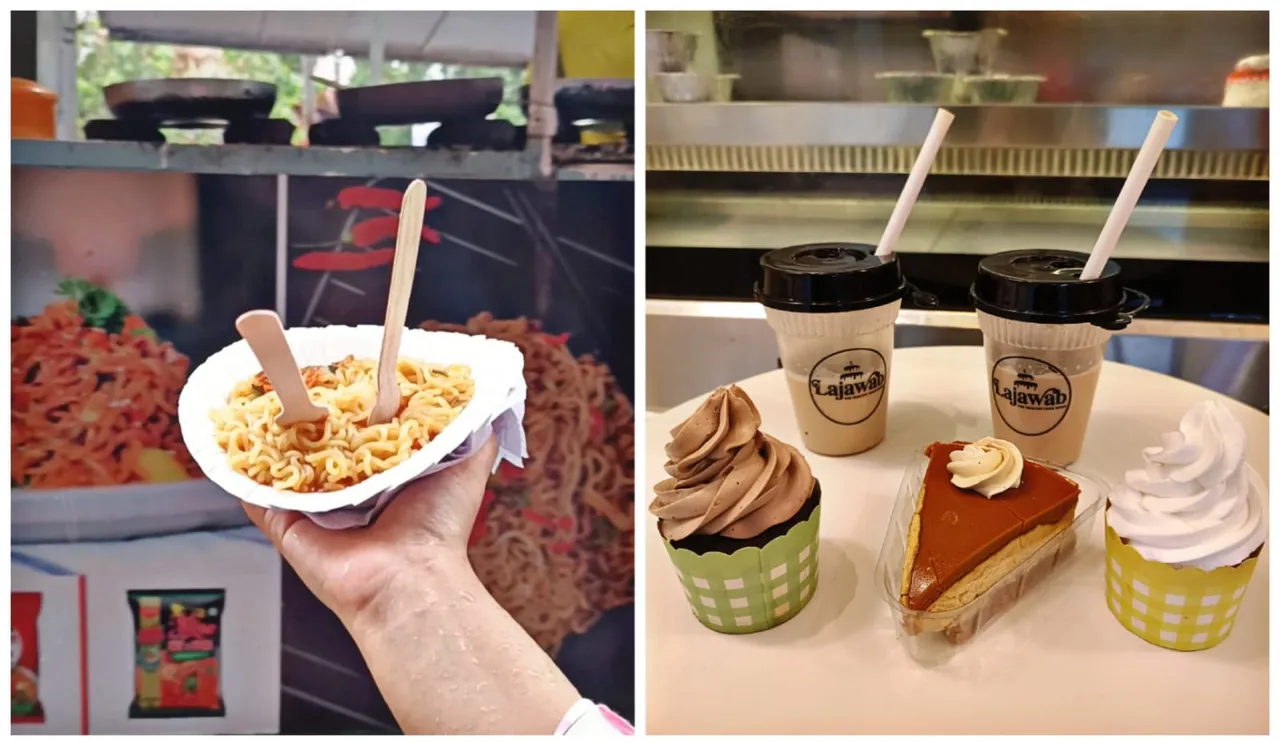 Right from momos, chaap, and Korean food, to Mickey Mouse Dosa, and more, Mahavir Nagar is a snack paradise for all vegetarians and food enthusiasts in general. If you are planning a visit, check this list out and know what must be devoured if you are here. 
Craving some good street food Mumbaikars? Kandivali's Mahavir Nagar Khaugalli needs no introduction! This Khaugalli, which doesn't look like a Khaugalli is home to multiple shops, street food vendors, and even cafes, and unlike others isn't restricted to just a lane. The food is epic, and filling, and you'll even find Korean street food stalls here. But that's not it! There's a lot more that you can eat, so keep scrolling!
1. Momos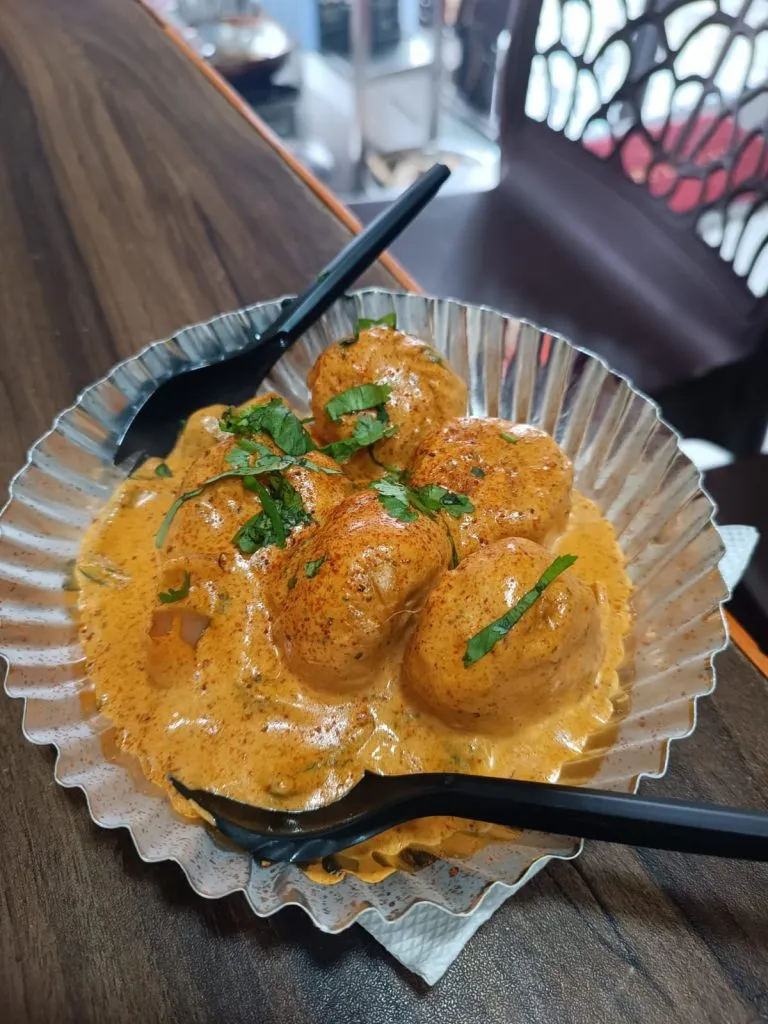 They should start calling Kandivali Momovali as there are momo stalls every 300 steps (approximation but yep, these stalls are quite close). Gulp down steamed momos, or try the fiery tandoori ones, the momo game of Mahavir Nagar is high and it is a legit heaven for momo freaks. Feel free to try every stall but the one we suggest would be Momo and Panki. This place has some really good options and even has a cute area for you to sit and enjoy. Do try their Peri Peri cream momos that are huge, but skip the chaap as it lacks the tandoori flavour.
Price: Rs.80 for half
2. Mickey Mouse Dosa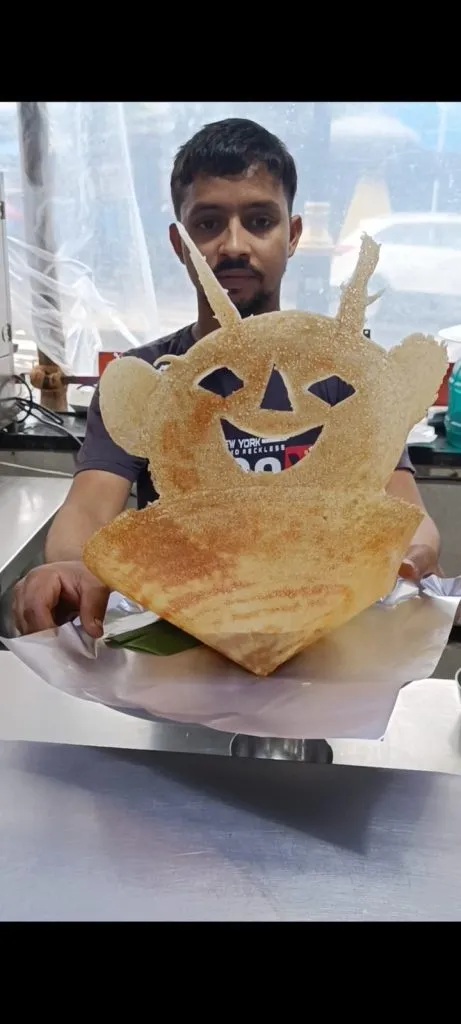 We had to try this one as it was all over the internet! The Mickey Mouse Dosa at Avantika Chennai Cafe is a must-check if you are at Mahavir Nagar. The crisp is on point and the entire process of its making is also fun to watch. The owner invented this dosa accidentally when he was working in a 3-star hotel and later opened this cafe to be more independent. This place also gives you a free plate of podi idli if you give them personal feedback as well as a review on Zomato and follow them on Instagram.
Price: Rs.71
3. Korean noodles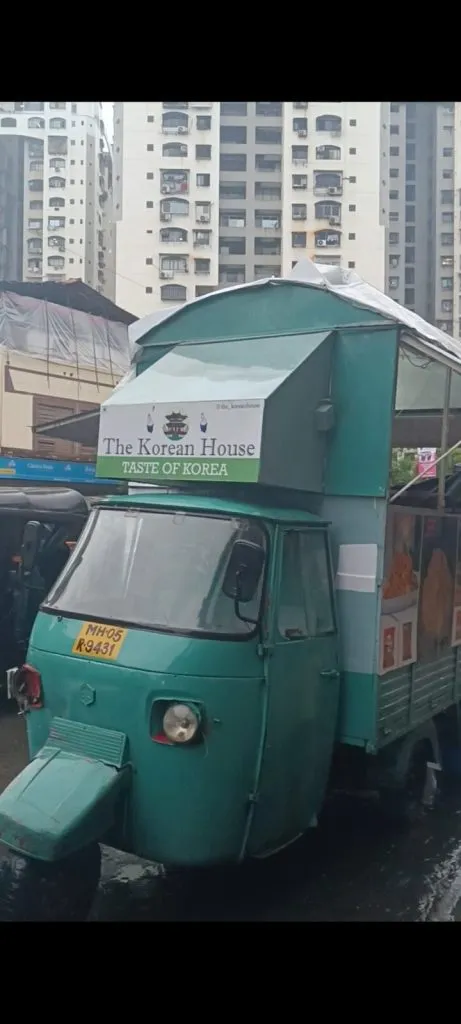 How about a piping hot bowl of your favourite Korean noodles? Sounds like a plan, right? Well, grab your K-buddy and head to Mahavir Nagar because this can be a memory you'd like to make! Find various instant noodles brands in one place i.e. a green tempo that's labeled as The Korean House. The owner is friendly and the noodles are served quickly. You can also challenge your tastebuds here and go for the Jolo chip challenge (it's an insanely spicy chip) and also sip the popular drink by the brand Prime. However, the prices of the noodles are a bit high, and ordering them online and cooking them at home would probably make more sense.
Where: Rs.100 onwards
4. Corn Dogs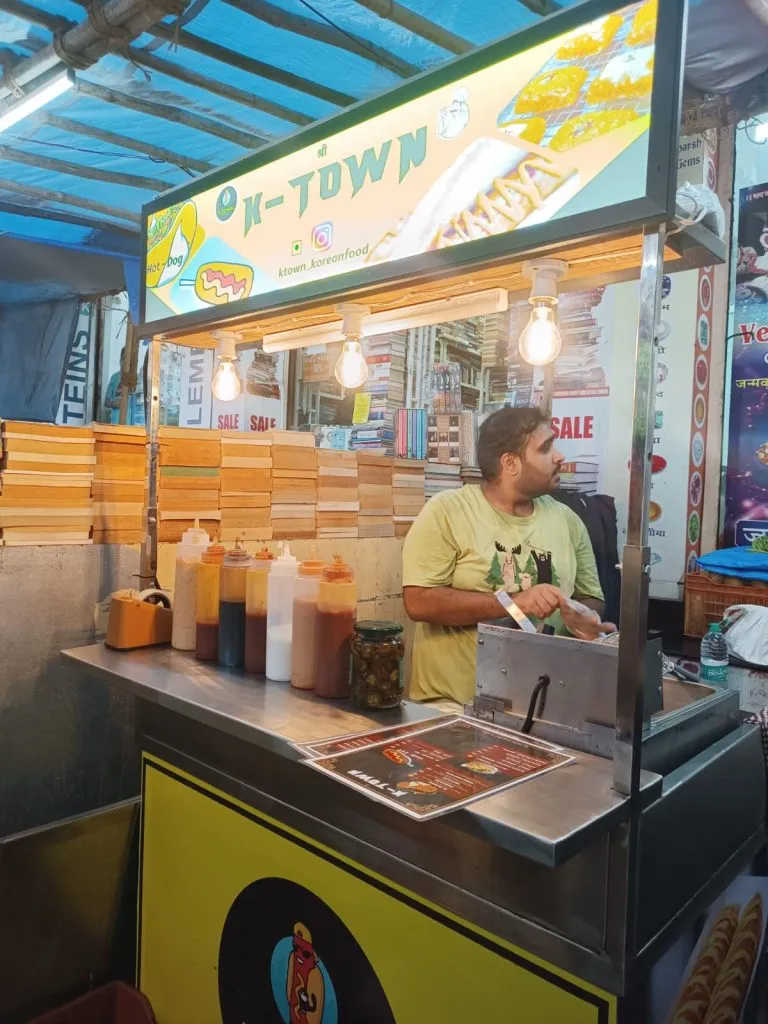 After watching Mukbangs, ASMRs, and K-dramas, one thing on our food bucket list was to try corn dogs which sadly are not available online! But, you can get them here because a small stall named K-Town serves them hot and in minutes! The crunch is really good but let us quickly tell you, you ain't getting any cheese pull (cries in Korean) as the place uses processed cheese and not mozzarella. But the good thing about the same is that it doesn't get rubbery after cooling down. The flavours are great and you get plenty of sauces on top. K-Town also serves hot dogs and even viral rice paper-wrapped noodles which makes this one a must-try.
Price: Rs.180 onwards.
5. Fruits shots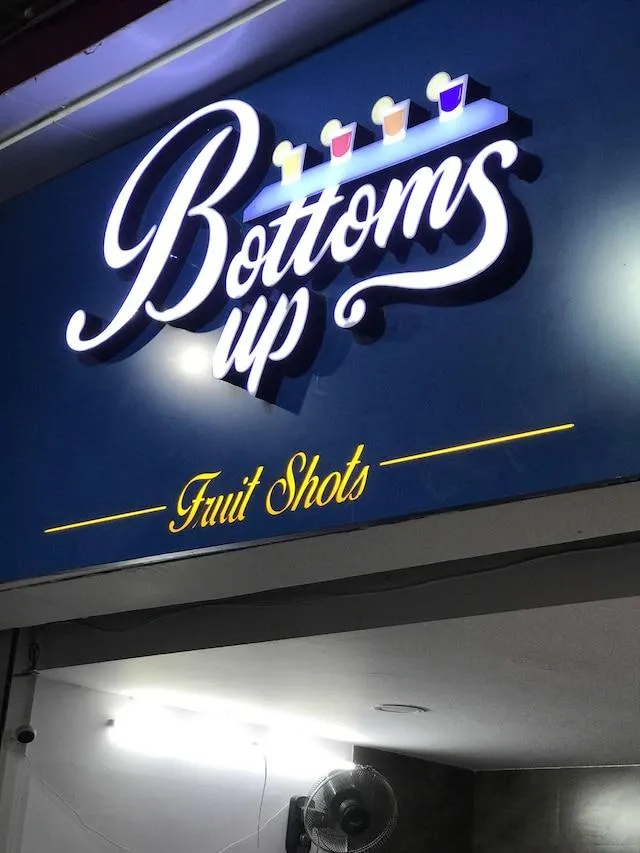 After a steamy bowl of Korean noodles and cheesy corn dogs, you'll crave something to drink and the place we suggest for that would be Bottoms Up. This small shop offers some epic fruit shots made with nothing but pulp and will definitely leave you feeling refreshed. Our favourite here was the Litchi shot!
Price: Rs. 40 onwards.
6. Cheesecake and coffee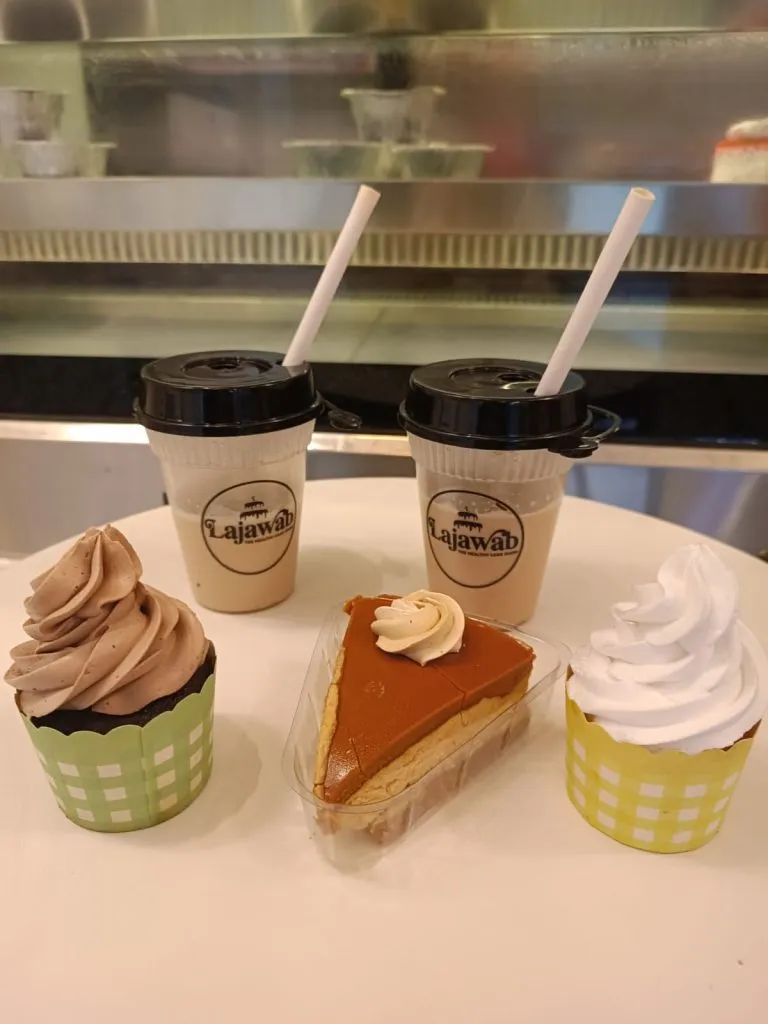 Well, a little away from the main road and the main khaugalli, this quant, little cafe called Lajawab is perfect for those who love cheesecakes and good coffee. It also claims to be India's first comic cafe and has gorgeous black and white decor, perfect for your Instagram snaps. The owner is a passionate baker who recently started this cafe and handles almost everything single-handedly. The lotus biscoff cheesecake, vanilla and chocolate cupcakes, and coffee are the specialty here.
Price: Rs.30 onwards.
7. Shakes in fruit shells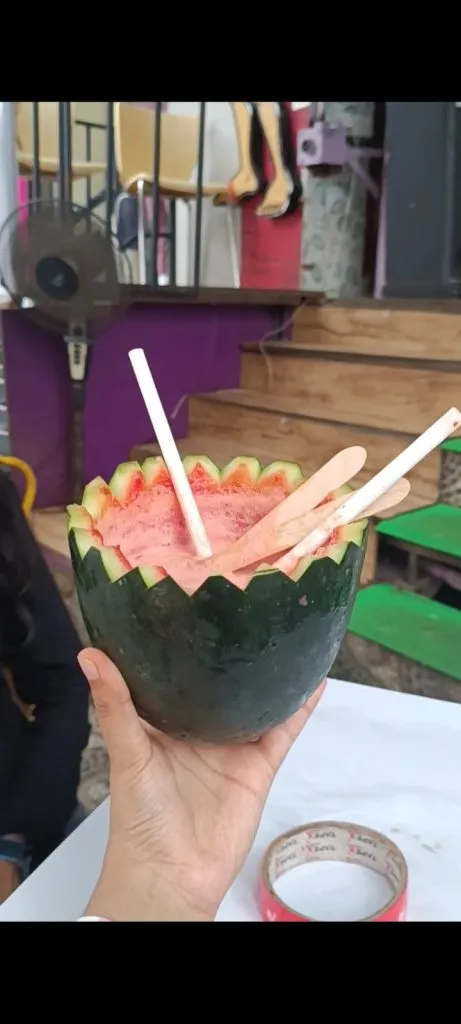 You can't skip Jungle Juice centre if you are in Mahavir Nagar! Why? Because it's worth all the hype. The taste, quantity, presentation, and price make it one of our favourites and if you are here for the first time, give their watermelon shell a sip. There's a lot more on the menu and we say it's paisa wasool.
Price: Rs.100 onwards.