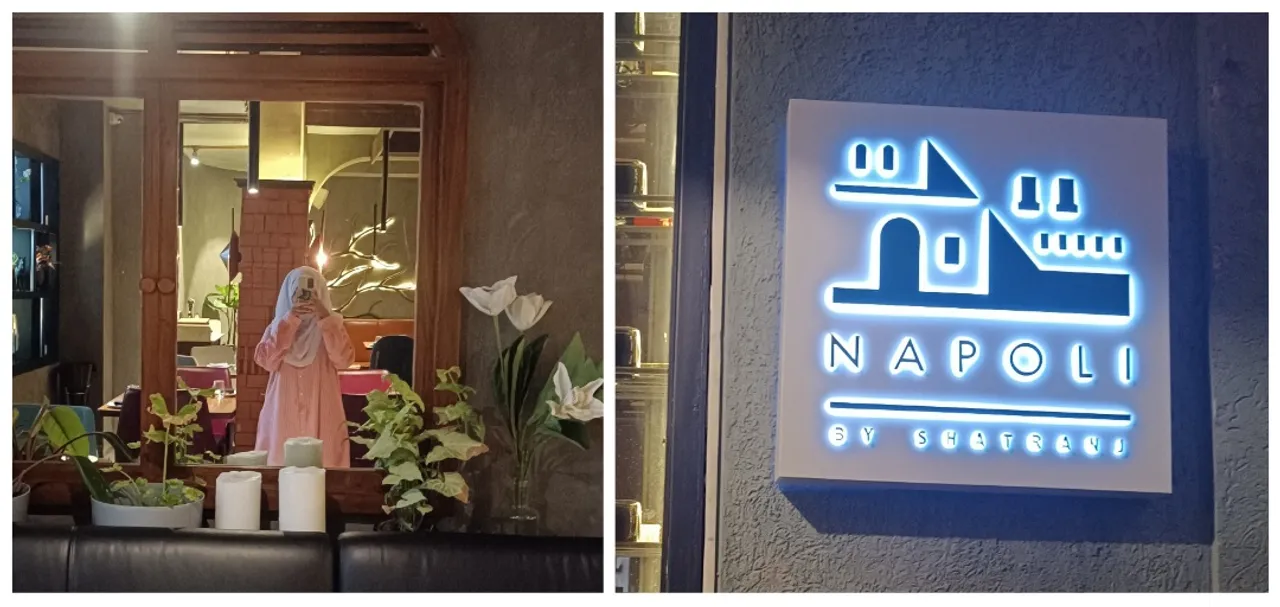 This pretty restaurant is perfect for a slow meal with your loved ones as its dim light ambiance and piping hot Italian food is a good combination. 
Located on the first floor of the Union Park in Khar West, Napoli is a place that serves authentic Italian food. We recently dined here during a rainy afternoon and it turned out to be pure bliss. The service is quick, and the staff is courteous. The portions are filling and the taste is great. If you are craving an Italian feast, Napoli is a must-check. Keep reading to know what we loved and what you should be trying.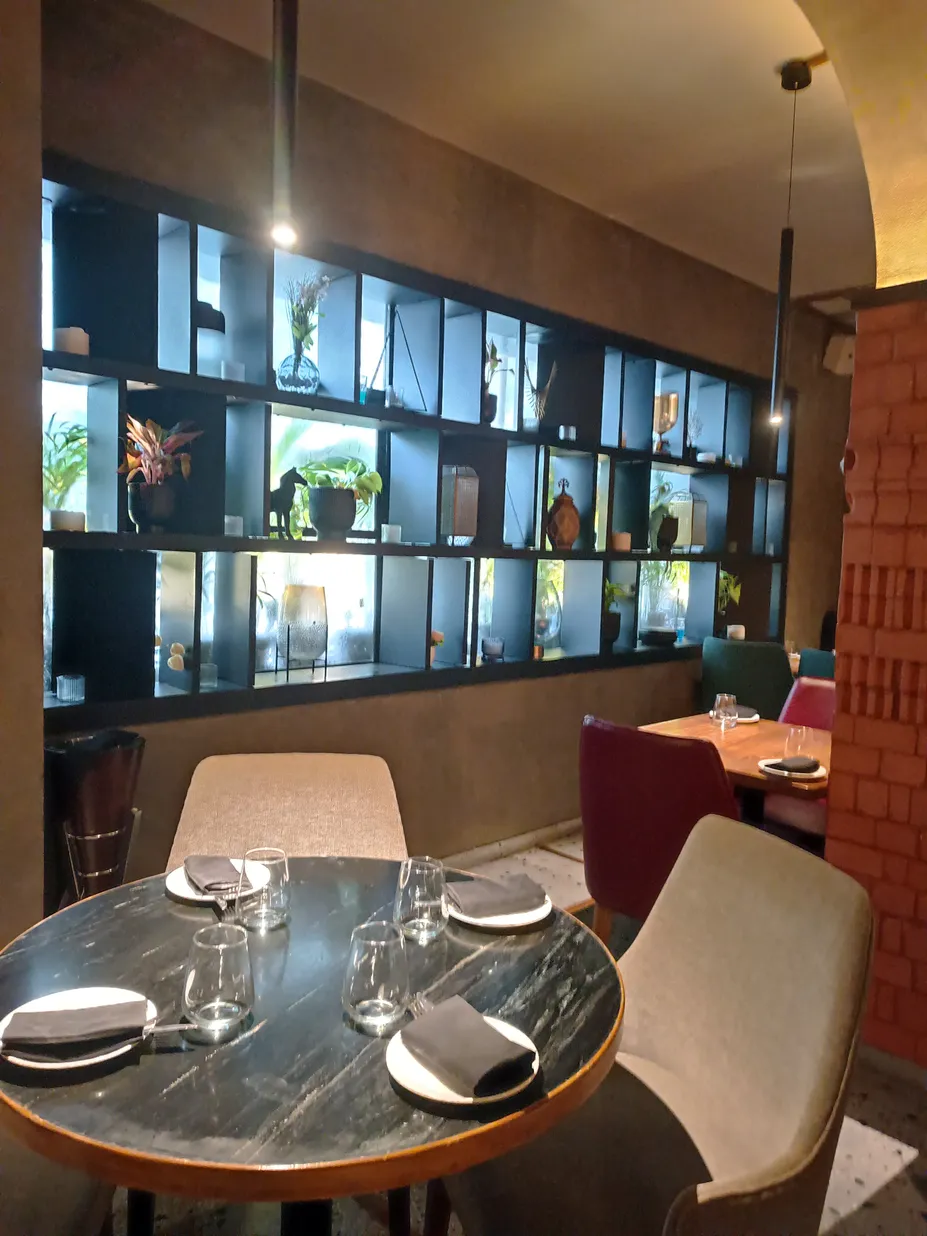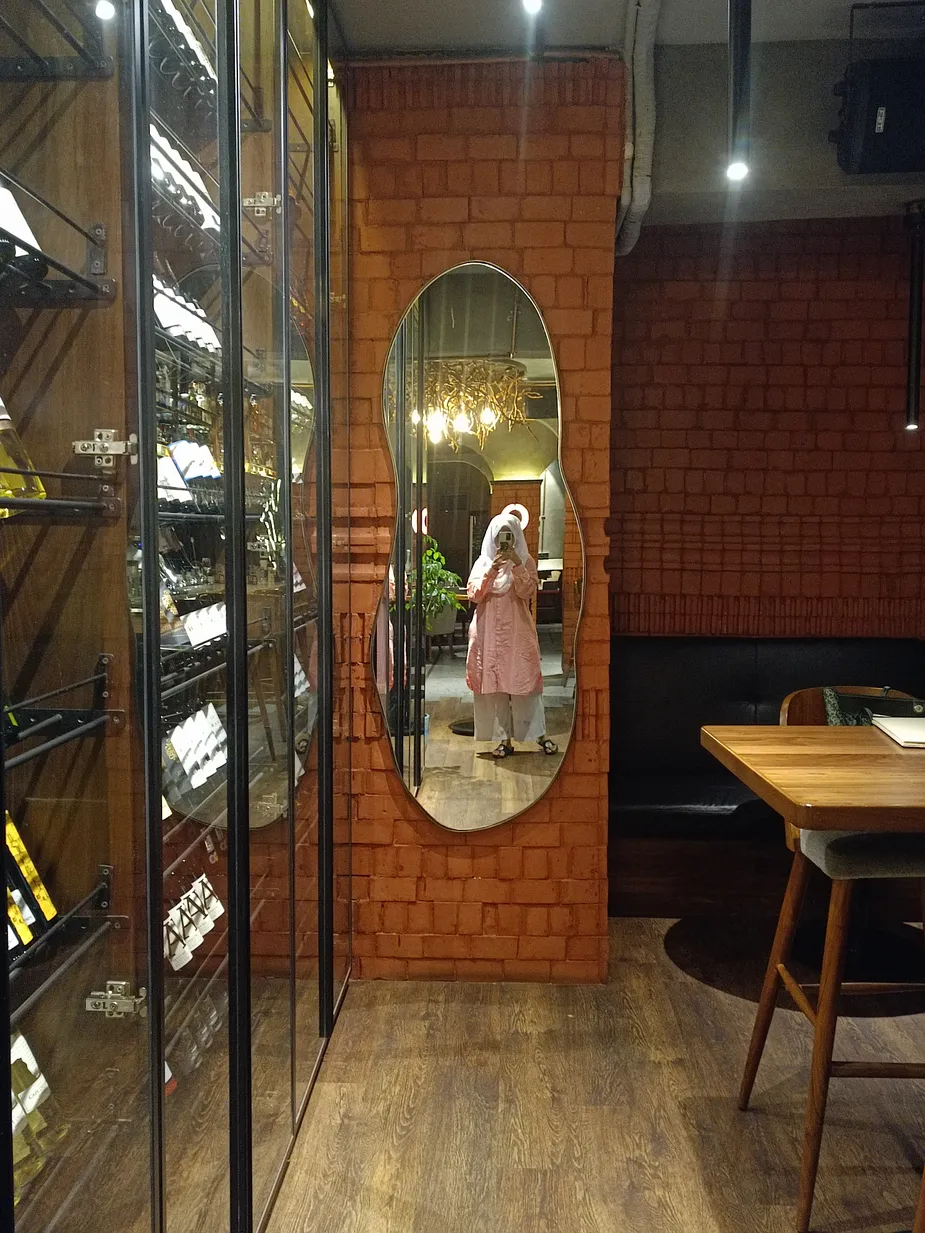 A creamy and cheesy creation and one of our favorite dishes, Gnocchi at Napoli is something worth getting messy for. It tasted heavenly and the kneaded potato pieces were drowned in the creamy yellow sauce. A 10/10 if eaten warm! Another loved appetizer was the Truffle potato flatbread. The crust was crunchy and chewy and was topped with potato slices and truffle oil. If truffles are your thing, this one is going to be your favourite we claim!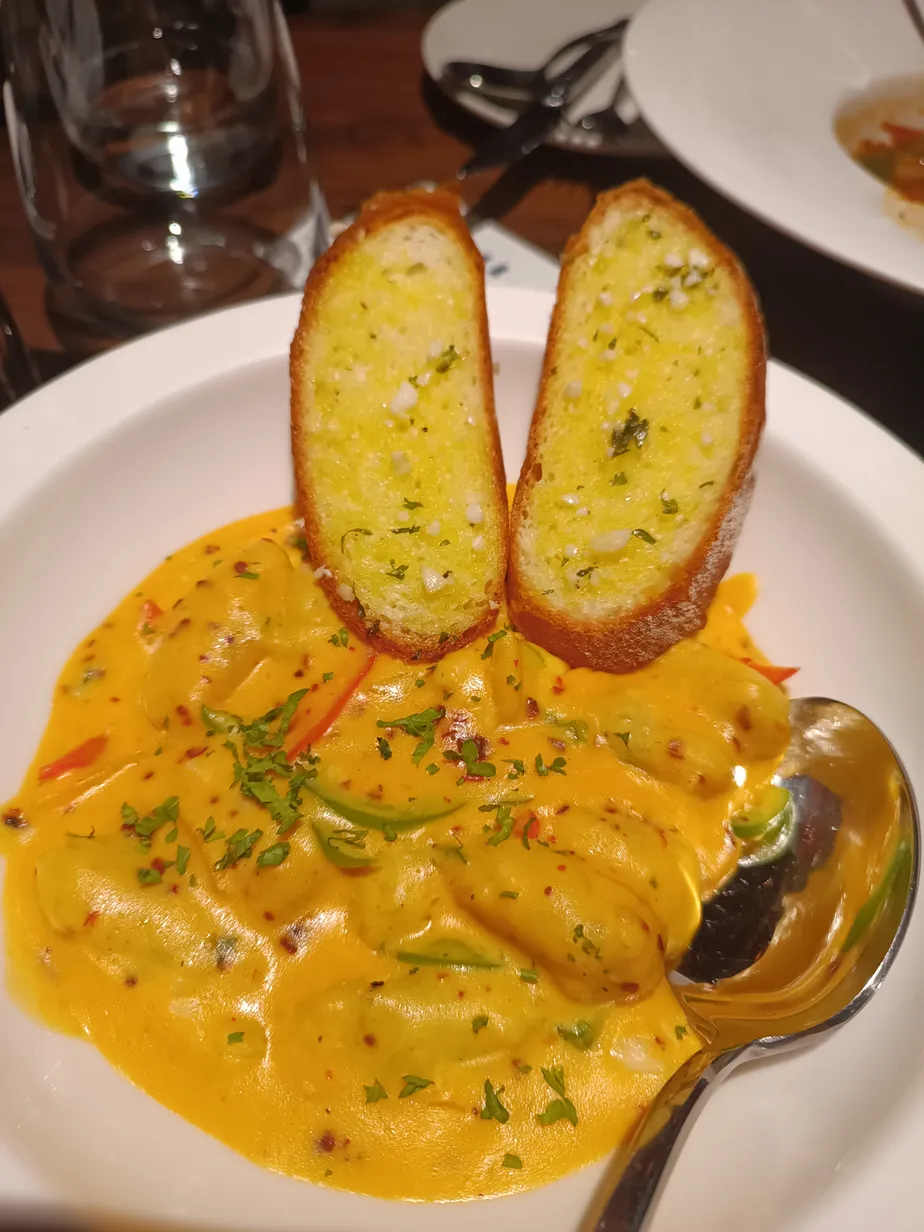 Gnocchi and Truffle potato flatbread
Non-vegetarians should definitely order their Chicken Stragonnof which was equally good and served with rice. The thick sauce also featured veggies along with big tender chunks of grilled chicken and won our tastebuds. Napoli serves some really good Raviolis as well. We tried the Coloured Ravioli which slowly grew on our palate and was a feast in itself. It was slathered in olive oil which elevated the taste for us but not sure if everybody else would like it that way.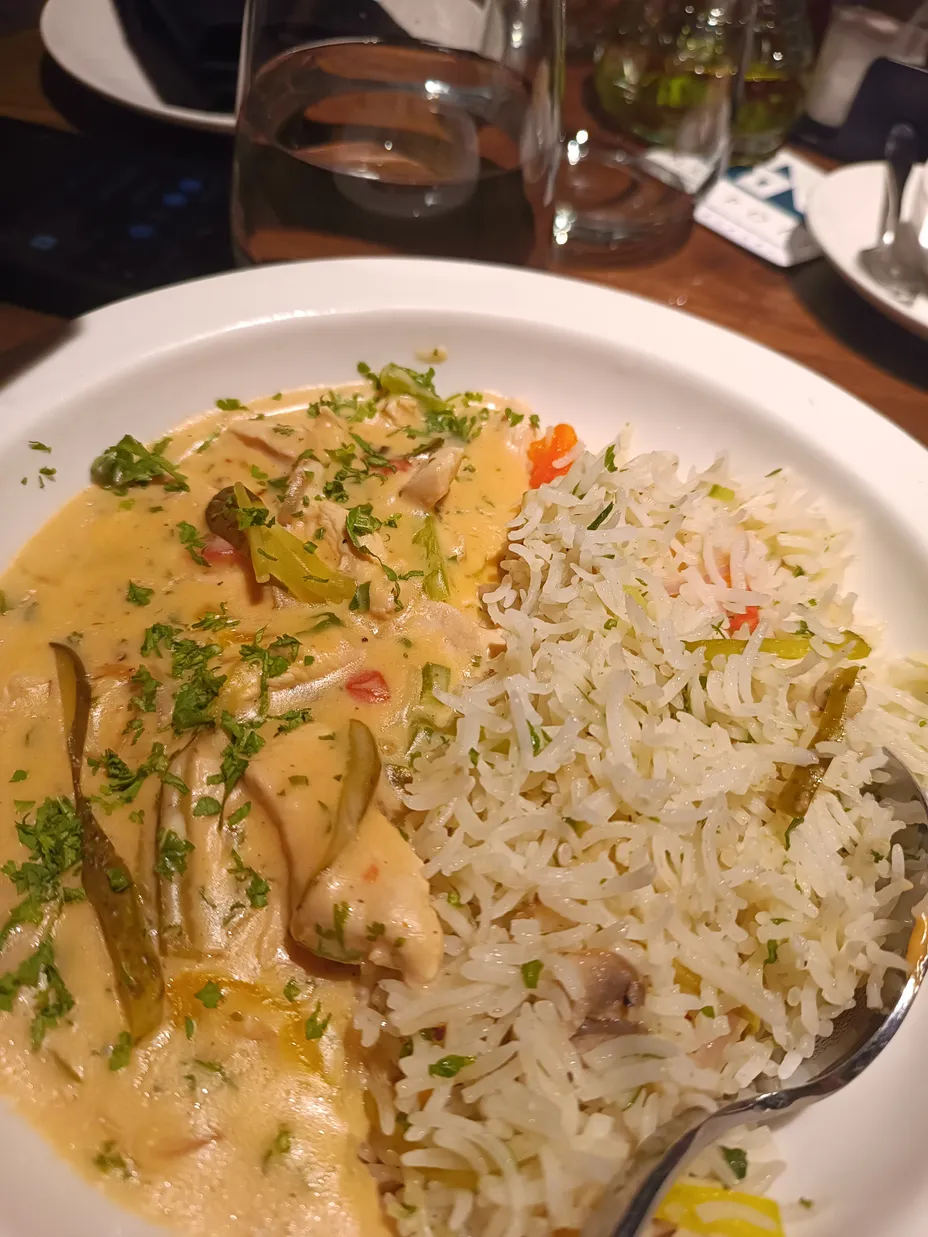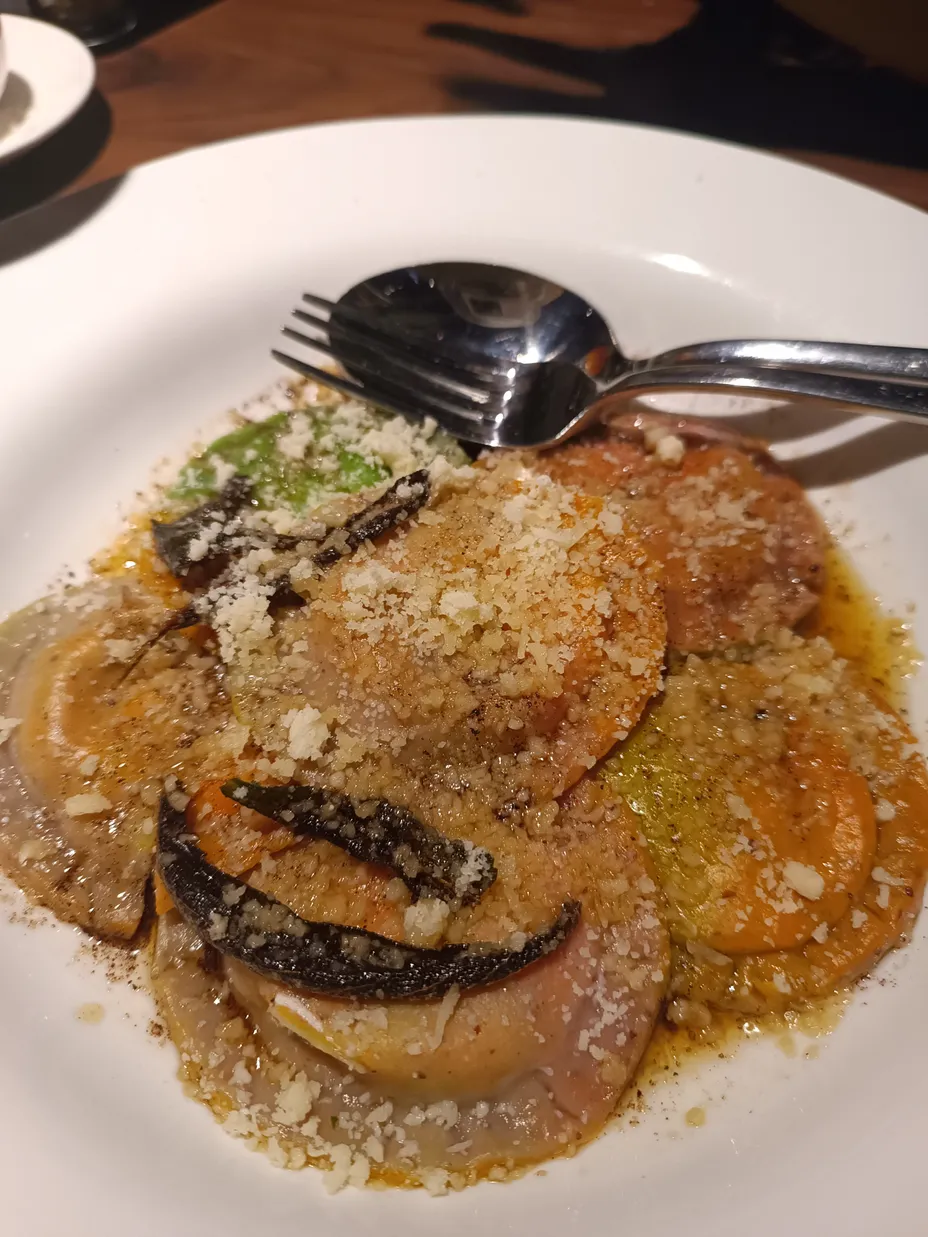 Chicken Stragonnof and Colore Ravioli
On the suggestion of the servers and the manager, we ordered the Burnt Cheesecake and Churros Spirate as desserts. The cheesecake was paired with a scoop of caramel ice cream placed on a base made with caramel popcorn. The combination was simply perfect and is worth an Instagram post because of its presentation. The churros on the other hand were warm and fluffy from the inside. Served with a scoop of bitter-sweet chocolate ice cream, this dessert wasn't up to the mark we felt. But feel free to give it a try if you are a churro person.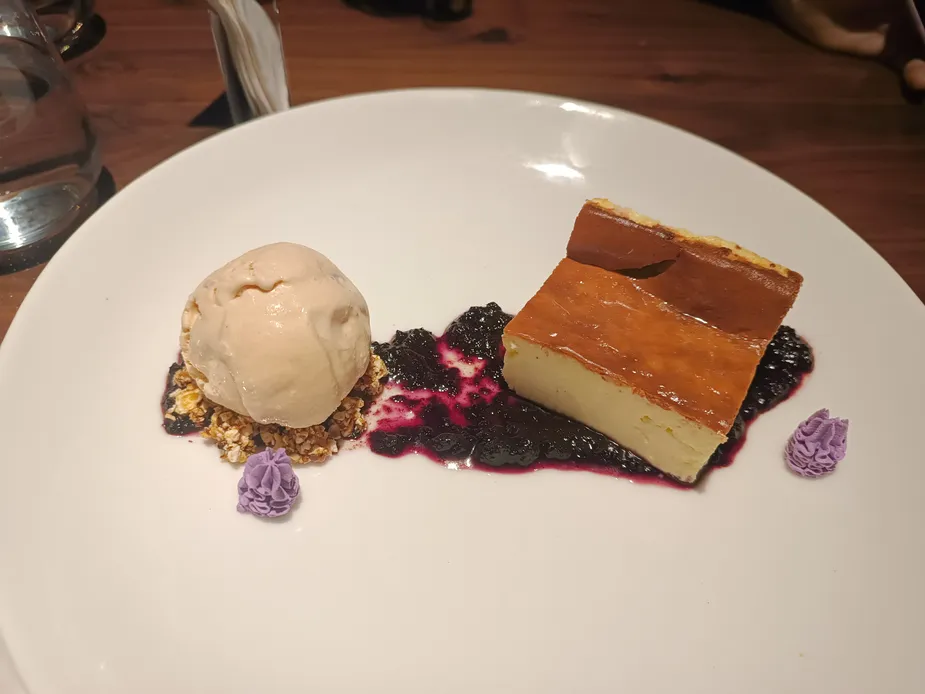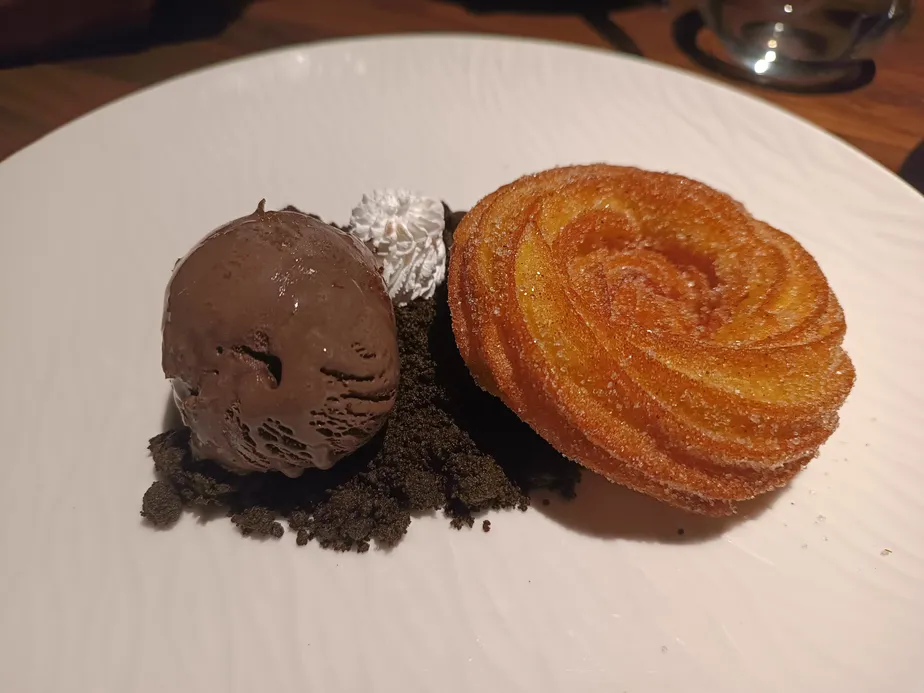 Cheesecake and Churros
In a nutshell, Napoli is a must-check for its flatbreads, Gnocchi, and warm ambience. However, it's a bit heavy on the pockets but if you are craving authentic Italian, this should be your next spot.
Where: Shop No 18, Sai Kanwal Building, Metro Station, near D N Nagar, Sonal Co-operative Hsg Society, Manish Nagar, Four Bungalows, Andheri West, Mumbai, Maharashtra 400053.

When: Mon-Tue:12midnight – 1am, 7pm – 12midnight / Wed-Sun:12midnight – 1am, 12noon – 4pm, 7pm – 12midnight
Price for two: Rs.2,400 without alcohol