Khar has, for a very long time, cropped up as a prominent go-to place for food, drinks and cocktails among the Mumbai folks. No doubt that aiming to hit this preference right has caused a cluster of restaurants and bars to open up in the popular western suburb of Mumbai that, oftentimes, forego to appeal with everything but quality food — an essential above setting. Similarly, on a recent visit to the House of Pandora, we happened to be greeted with a lively and aesthetic interior that captivated our attention the most, even more than the food served to us.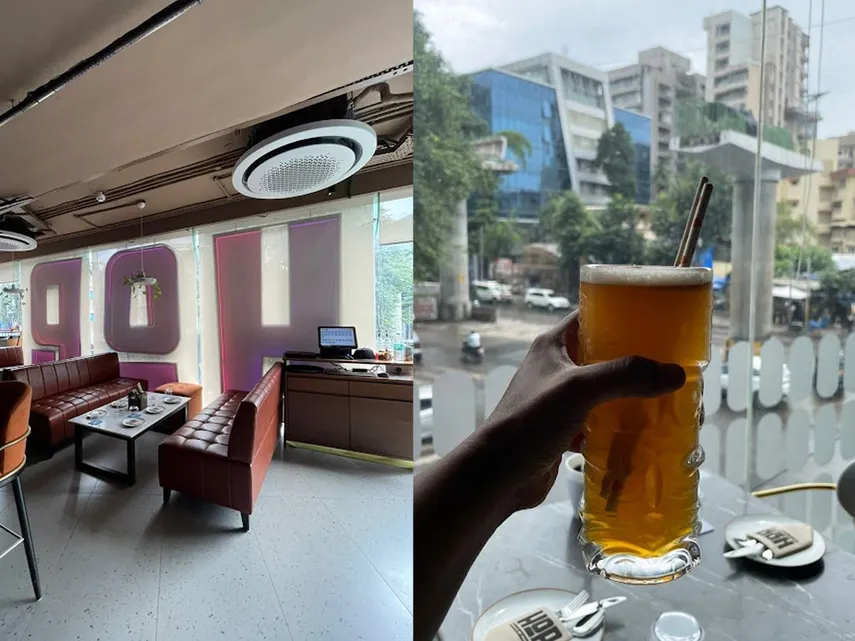 The Seating area                                                                    Tables overlooking the crowded street 
Designed to serve the best interest of people seeking Mumbai's nightlife, the House of Pandora opens up to spacious seating with large glass windows giving a fine peek to the S.V Road from where HOP is visible. The space comprises modern seating chairs and sofas, heightened tables and chairs in a separate glass-locked seating area — all of it decorated with fresh, green plants — overlooking the main road. However, the vital high spots of the HOP are its large bar area and a dedicated space for music systems. 
A short menu with standard food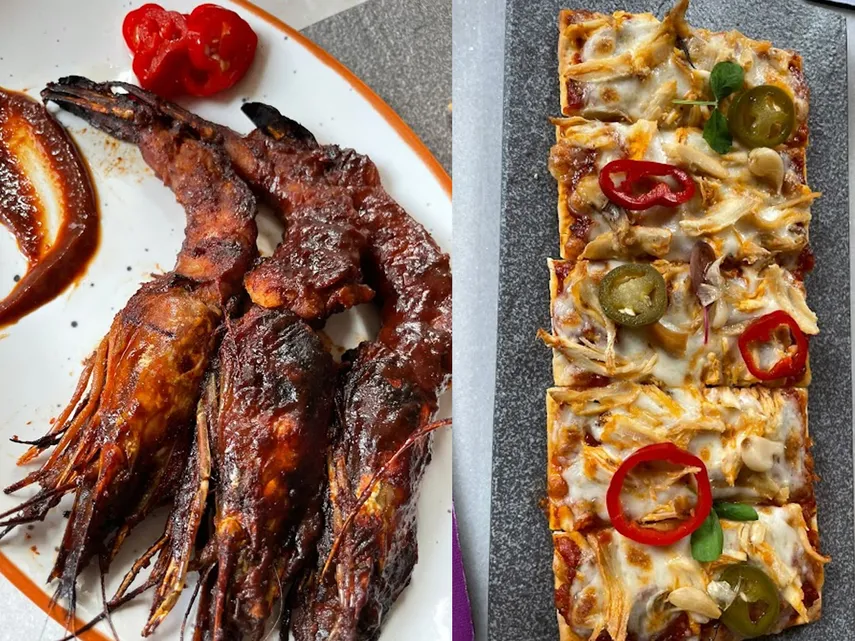 Charred Grilled Tiger Prawn                                                          Smoked Chicken Flatbreads and Prawns Fettuccine
HOP offers a limited selection of food and drinks ranging from Indian seafood, to French and a few Mexican delicacies. We started with Avocado Papadum, made with a mix of sour cream, lemon and peri, which turned out to be a simple snacking option and further, went for another starter, Charred Grilled Tiger Prawn. Unlike the name suggests and contrary to our expectations, it was a bitter pill to swallow. We largely missed the charred aroma and the natural flavour of the dish and it appeared extremely sweet to us; but the ones with a sweet tooth can admire the dish. To balance the food, we sipped in some iced tea and a cocktail of the bartender's choice; both of which were decent to toss. 
Chlorophyll Risotto                                                                    Chocolate Lava Cake with Vanilla Ice Cream  
Comparatively, a few dishes like Smoked Chicken Flatbreads and prawn fettuccine turned out to be good when accompanied by drinks. Moreover, we also tasted the Chlorophyll Risotto, which came mixed with asparagus, cherry tomatoes, split peas and more making the dish extremely simple yet rich in greens within an unhealthy treat. Later, we preferred to call it a day with their Chocolate Lava Cake with Vanilla Ice Cream which can be considered an out-and-out balance for the food. 
Merely two weeks old at the time of our visit, while HOP might turn out to be an up-and-coming space ensuring a memorable nightlife with family and friends, it surely does have to work on the few spaces to make its way into the customers' preferred picks. Currently, what turns out to be an attracting point for the customers would be easy access from the Khar station, the bustling S.V Road, and the delightful atmosphere of the bar.