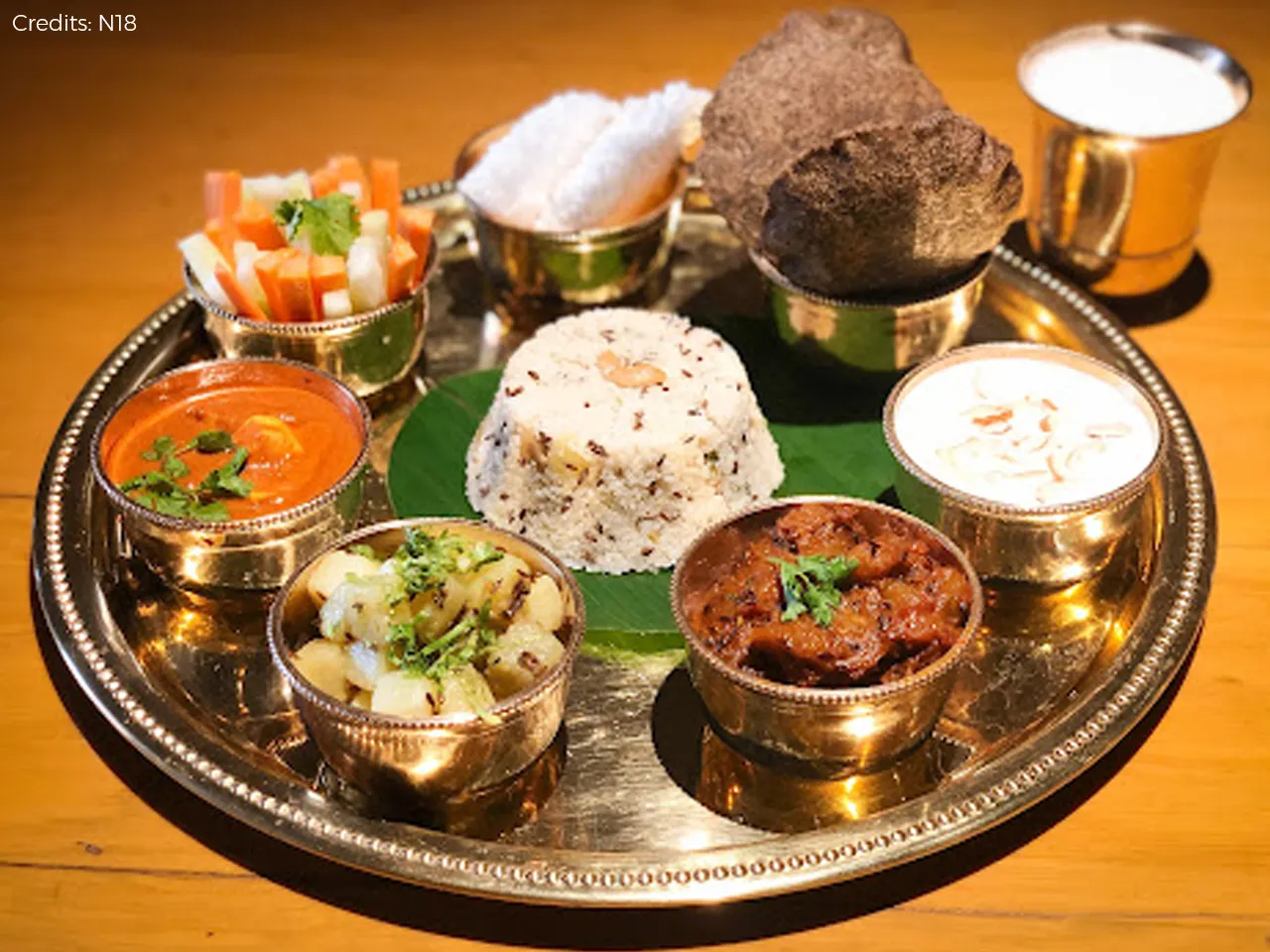 Be sure to check out these 6 places in Mumbai that serve the Navratri special thali. Keep scrolling to know more!
Ideally, a Navratri thali would consist of regional dishes that are suitable for fasting. But hold on! There is much more to the platters that these restaurants and brands are offering. Whether you want to dine in or have your Navratri dish delivered, our list has got you covered!
1. Ishaara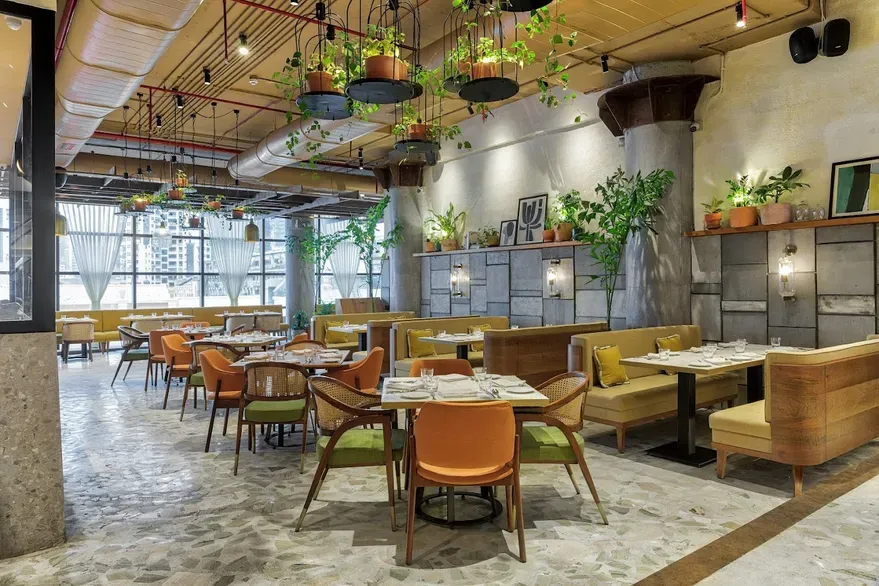 Ishaara is a modern Indian restaurant that offers you a multi-cuisine experience in a luxurious space. For the festive season, the restaurant brings you a special Navratri thali designed by Chef Jagdish Naidu. Enjoy the thalis appetizers such as Machher chop, Kochuri and Shukno Aloor Dam, and Fish fry before you head to the main course of Bhanpa lish, Machher Kalia, Chingri Phookopi, and Jhuri Aloo Bhaja. Finally, dessert options include Bengali dishes like Mishti Doi & Nolen Gurer Rasogulla.
2. Khandani Rajdhani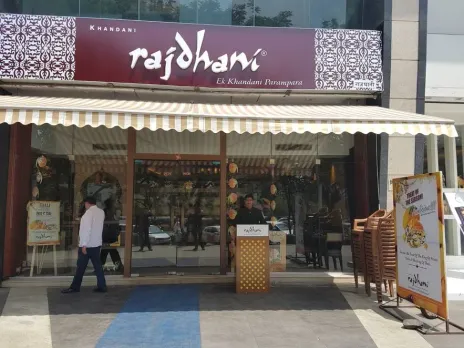 Those observing fast during the Navratri season can find authentic Navratri Vrat thali at Khandani Rajdhani a Rajasthani restaurant situated at multiple locations in Mumbai. Their thali brings to your table Thali Peeths and Puris made with Kuttu and Rajgira, paired with Vrat special Sabzis. Papads add a crunchy twist to your Pulao and Dal and the fruit salad acts as a dessert. Authentic dishes include Farali Pattice, Kuttu Ke Pakode, Kaccha Kela Nu Shak, Paneer Tomato, Jeera Aloo, Samo Rice, or Ratalu Nu Kis.
3. SOCIAL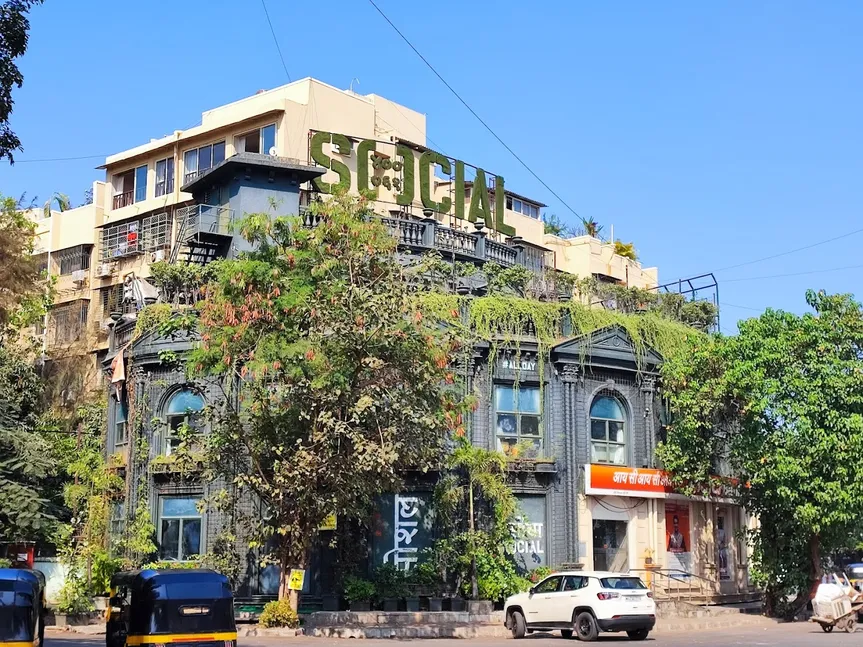 The urban hangout restaurant, SOCIAL brings creative food into creative spaces. With a diverse range of items on their menu, SOCIAL also brings us wholesome Vrat thali. The thali consists of scrumptious aloo jeera, and soft paneer in a tangy gravy made with tomatoes accompanied by Makhaana samak rice and Falhaari Poori. Also, their Sabudana kheer and vada which are fasting-friendly will allow you to enjoy dessert and snacks without breaking your fast. This chain of restaurants is available to customers all across Mumbai at locations like Khar, Chembur, Powai, Malad, Dadar, Goregaon, Vikhroli and Versova.
4. Cafe Delhi Heights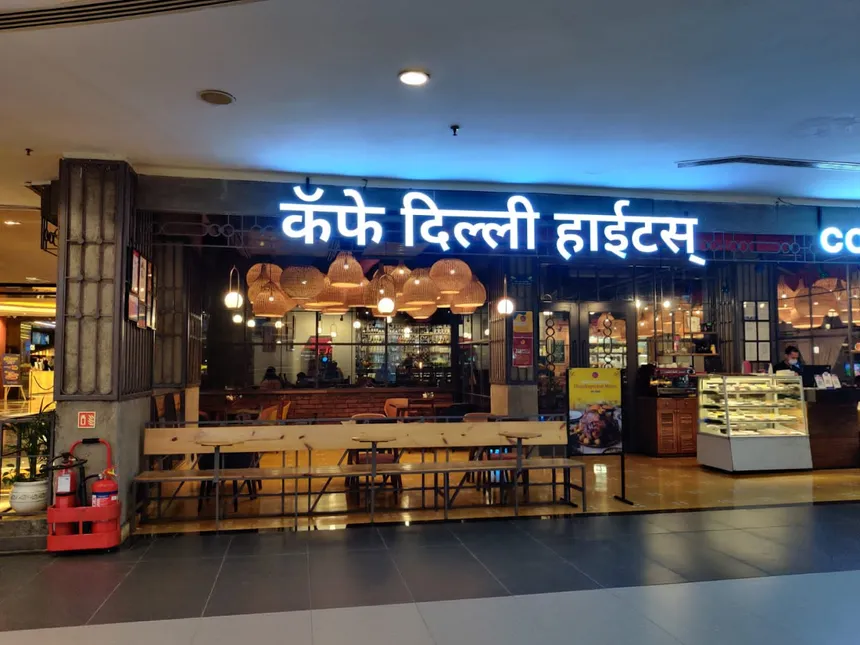 Cafe Delhi Heights brings you distinctive fusion cuisines from all around India and the world. Right now, their distinctive offering is their Navratri special thali. Enjoy Makhanwala paneer and Chatpata aloo chaat with Phalahar and Sabudana Khichdi. Gulp on the sweet and sour bowl of pomegranate and apple raita on the side. Finish it off with a dessert of Phalahar Kheer. They have one outlet in Malad and another in Kurla where you can have your Navratri special delights. 
5. Milletude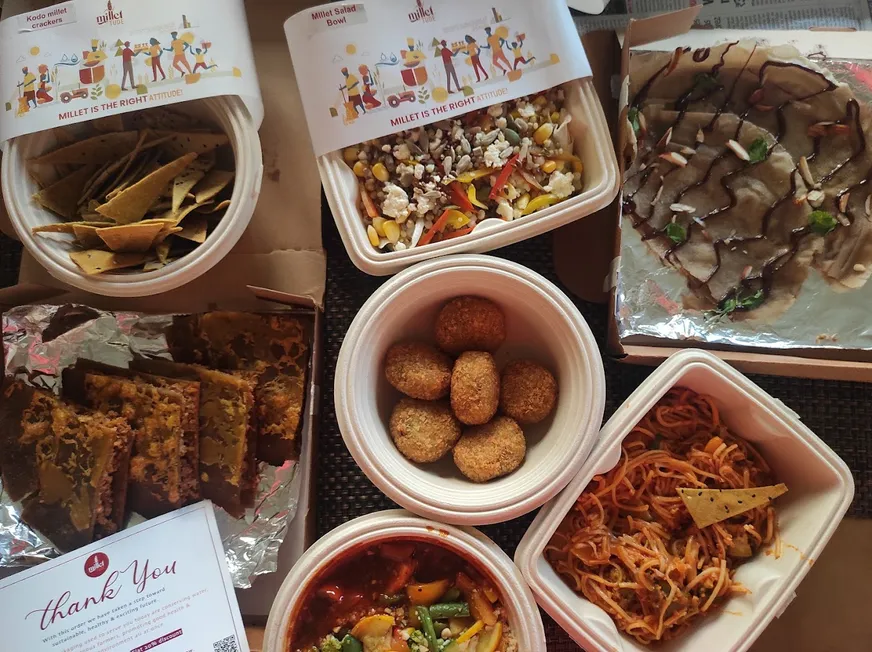 Milletude is an online delivery brand that offers you dishes made especially with millet. For the festive season, they have added an exclusive item to their menu Vrat thali which will be available for a limited time. The thali will include special items like moist Sabudana Khichdi, delicious Paneer and Aloo ki Sabzi paired with Butta atta rotis. You'll find sweet potatoes and Aloo tikki on the side, along with mouth-watering kheer made with jaggery for your dessert cravings. 
6. Street Foods by Punjab Grill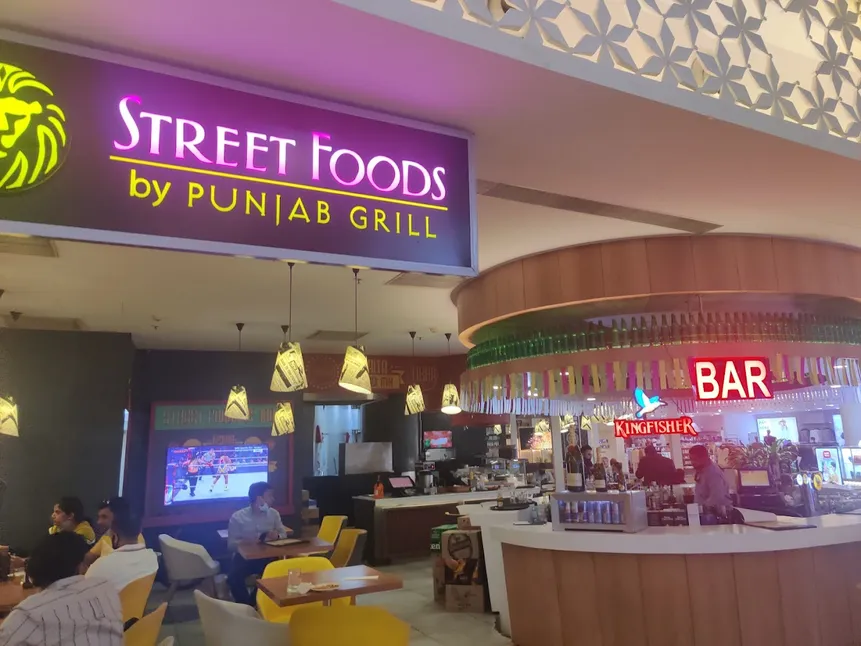 This chain of restaurants brings you authentic indigenous cuisines with diverse flavours from all across India to give you a rich culinary experience. They serve the Navratri special thali which comes with 2 Singhara parathas that can be paired with the three vegetable options that they offer, Paneer Makhani, Pethe ki Sabji, and finally Aloo ki sabzi along with Samak rice and Samak Firni. You also get to have cucumber raita and tomato salad on the side.
7. Foody Naka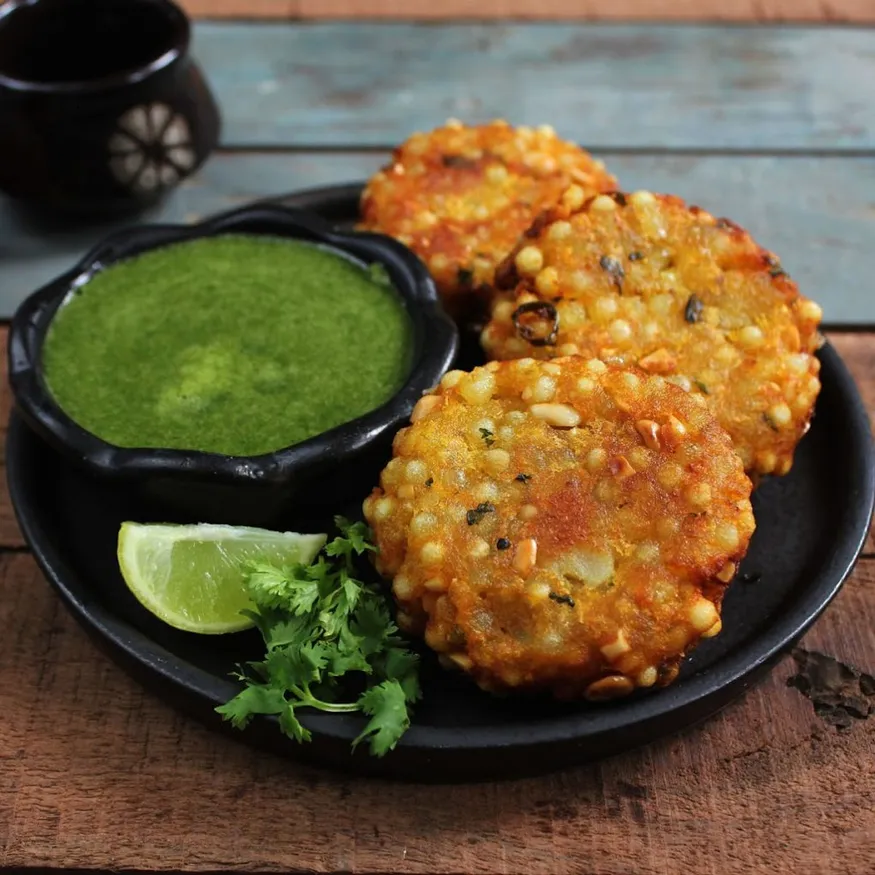 Foody Naka is a delivery brand from which you can order breakfast and thali combos to be delivered or as a takeaway. The brand offers a special Navratri menu with two distinct thalis for Navratri. The Navratri Vrat Royal Thali allows you to munch on Aloo Jeera with two rotis and Sabudana khichdi. This option also includes Curd on the side and Upvas Farsan for a snack. The Navratri Vrat special thali comes with Sabudana vada and khichdi along with curd cucumber and Upvas farsan. 
8. Thali Paradise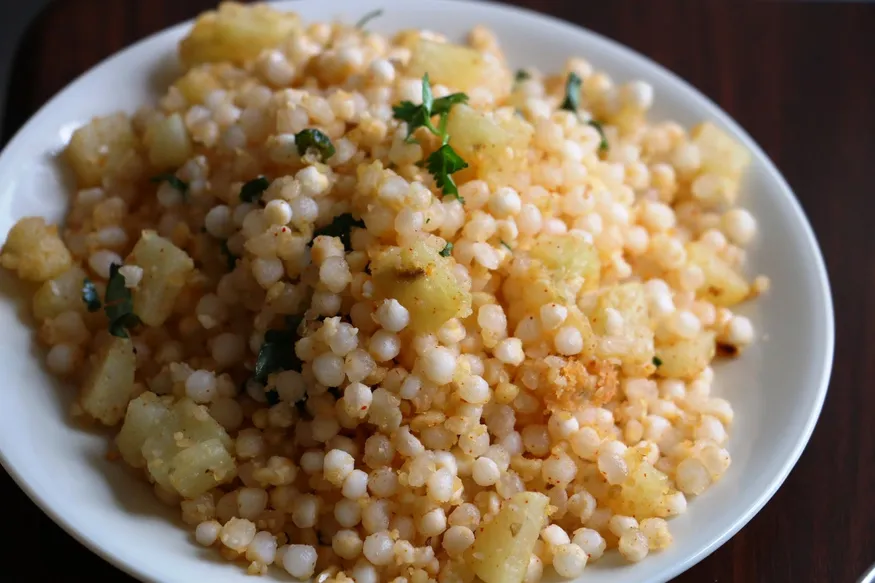 Thali Paradise is a restaurant in Sakinaka that promises to bring you an authentic thali experience. During the occasion of Navratri this year, they are offering customers a mix of Sabudana Vada and Sabudana Khichdi with cucumber curd, cucumber and Upvas Farsan as part of their Navratri Thali. All of these dishes are great for fasts and the Navratri festival.