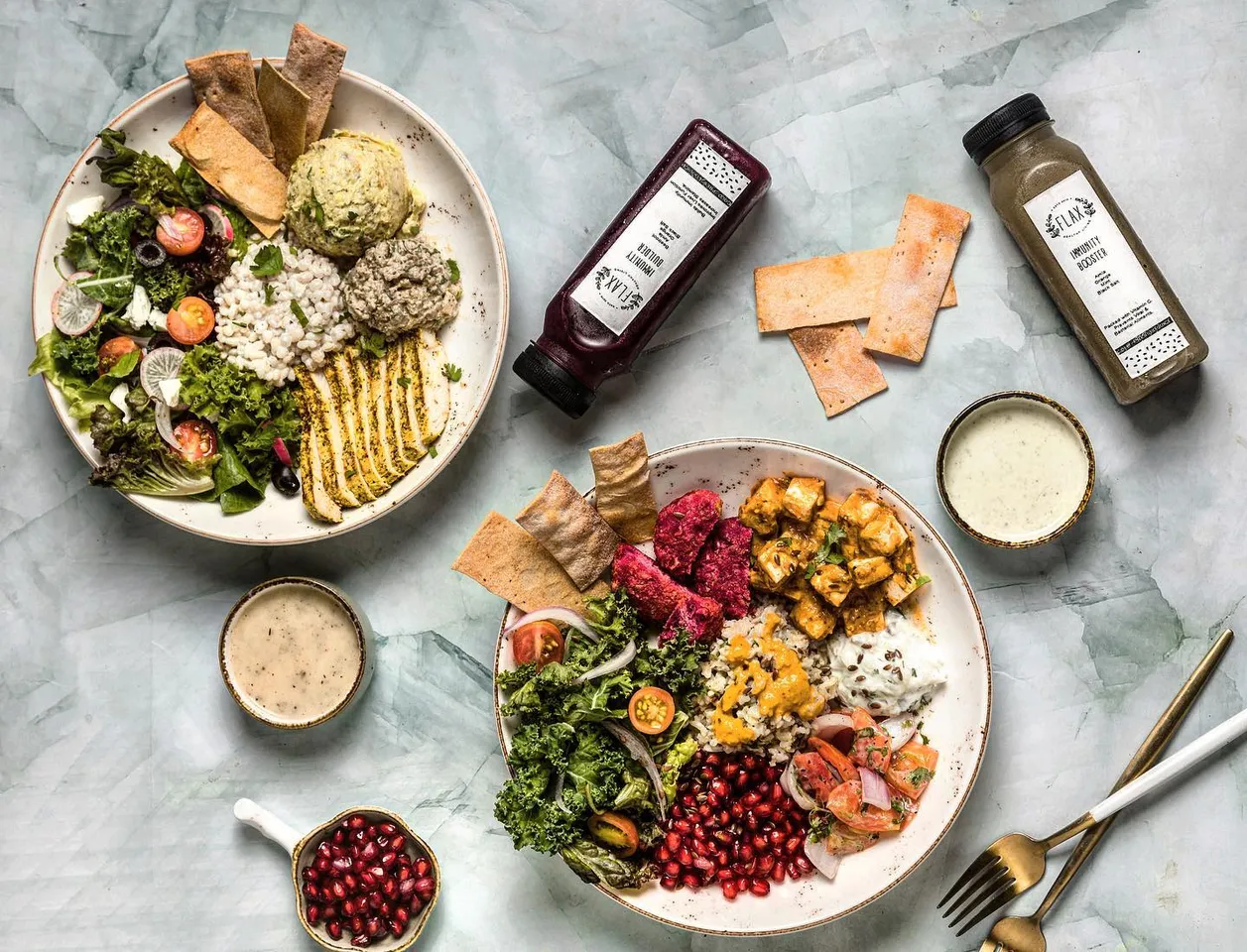 Healthy food is the new tasty! Well, if you don't agree, then order from Flax Healthy Living as their super bowls and salads have won our tastebuds with their freshness and taste.
If you find healthy food boring, bland, and tasteless, consider changing your perspective by trying a meal from Flax Healthy Living. We genuinely believe that you will fall in love with their delectable and nutritious offerings, which will not only satisfy your taste buds but also benefit your overall well-being. Read on to discover why we're generating this buzz and why you should order from Flax Healthy Living if you're in Mumbai.
Fresh and juicy
Everything on our table looked and tasted fresh. Right from lettuce to beans and veggies, everything was freshly handpicked for us, making it all taste spectacular. We are still shocked that we loved the salads more than anything else. This speaks volumes about the quality.
Salads
There was one veg salad named Green Goddess and the other one was the gluten-free chicken called California Chicken Salad. The veg salad came with Sweet Soy Dressing which was the highlight and made the boring veggies instantly delicious. The chicken pieces in the California salad prepared in ranch dressing were the star and had a nice flavour of Chipotle. Both these salads were packed with Romaine, Baby Spinach, Kale, And Simpson along with ingredients like almonds, croutons, edamame, and more. The salads at Flax are 10/10.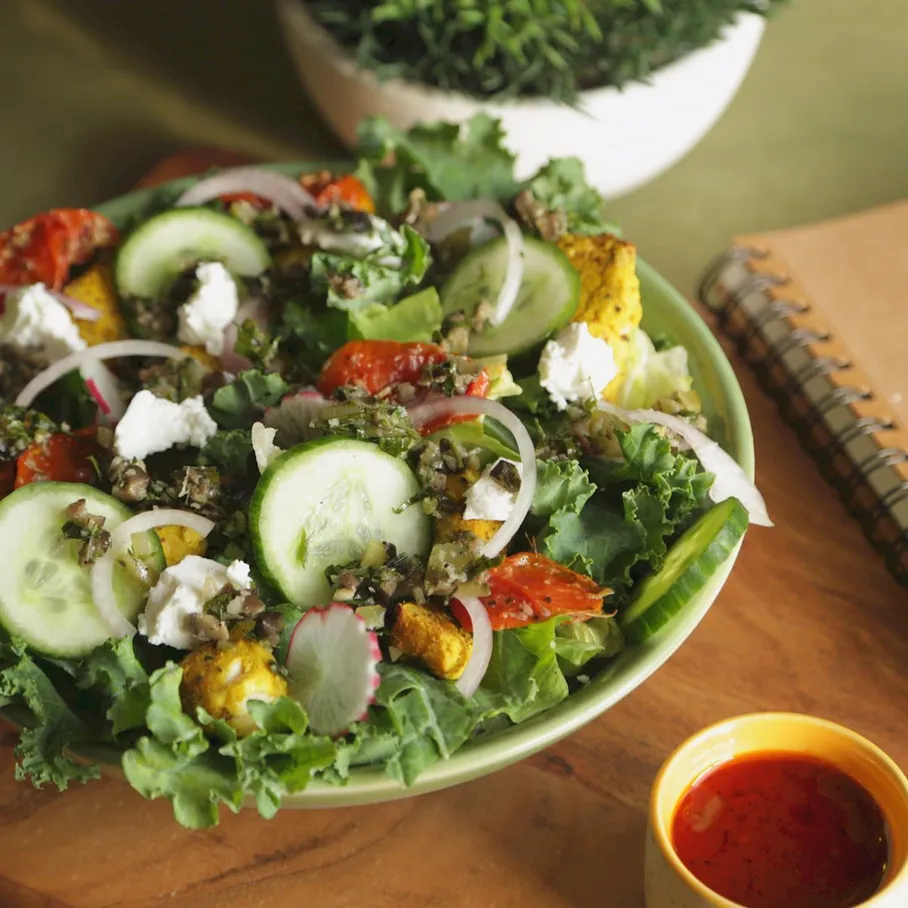 Superbowls
Both the Super Bowls were massive, juicy, and flavourful. The veg Teriyaki Bowl was a blend Of Savory Teriyaki Sauce, Fresh Vegetables, cauliflower rice, and hydroponic Greens (Romaine, Baby Spinach, Kale, And Simpson). The paneer was soft and was seasoned with herbs. The non-veg bowl on the other hand was named Swadika and was nothing but swadisht. A wholesome combination of microgreens, crunchy Slaw (Red Cabbage, Carrot, Green Scallions), broccoli, crushed peanuts, hydroponic greens, marinated Quinoa, and chicken in Thai dressing was spectacular. This bowl was our personal favourite and we are definitely ordering it again. Extra points for how tender the chicken was.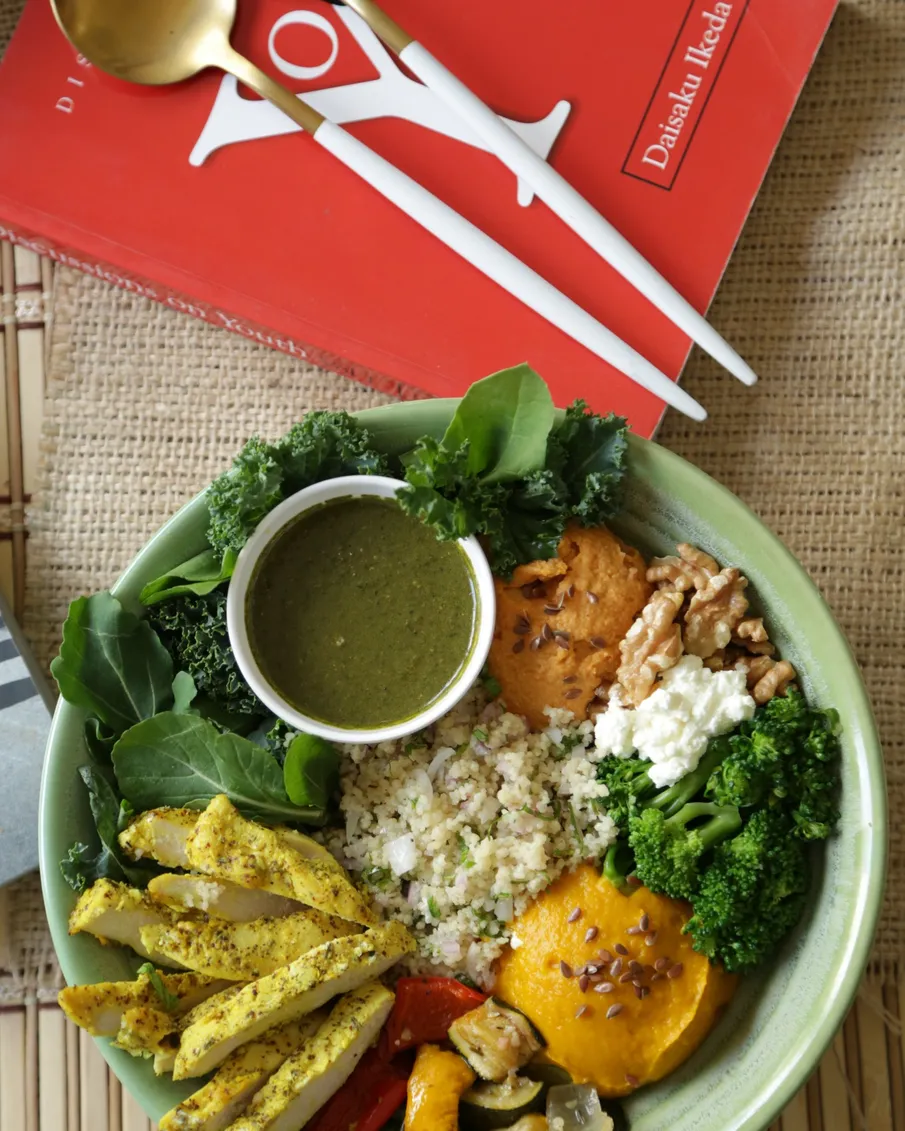 Quantity and presentation
One super bowl is enough for one person and if ordered with salad and a dessert, can be shared with two. It does justice to its price and is definitely worth trying if you are on a diet. Another thing that makes Flax a must-try is its aesthetics. The food is presented very well and is perfect for your Instagram feed.
In a nutshell, Flax Healthy Living should proudly flex its food. Other than the bowls and salads, their Beetroot tortilla wraps are also yum, and peri peri is our pick from their wrap section.