Exclusively on tap, the Limited Release IPA - gin inspired beer will be served at Bira 91's Gurugram and Bangalore Taprooms starting 14th September 2023 and will continue until stocks last.
Bira 91 - a beer brand and NAO Spirits - players of the Indian craft gin space with their London Dry Gin – Greater Than, have joined forces to launch a Limited Release gin inspired beer – Greater IPA. 
The Greater IPA takes its inspiration from the captivating world of gin botanicals infusing Macedonian Juniper, a key element in Greater Than's London Dry gin, giving the IPA a bold and spicy twist. Unlike the usual fruity hops found in IPAs, the hops in this brew have a piney character that complements the unique juniper flavour, creating a balanced mix of piney and spicy notes. The beer will be exclusively available, until stocks last, at Bira 91 Taprooms in Gurugram at the DLF Cyberhub and Bengaluru at Koramangala, starting 14th September 2023. 
Commenting on the launch, Ankur Jain, Founder and CEO of Bira 91 said, "We are thrilled to unveil Greater IPA, a Limited Release gin-inspired beer created in collaboration with Greater Than Gin. The Greater IPA marries beer's robust character with gin's refined subtlety, resulting in an IPA that promises a harmonious and delightful drinking experience for beer and gin enthusiasts alike."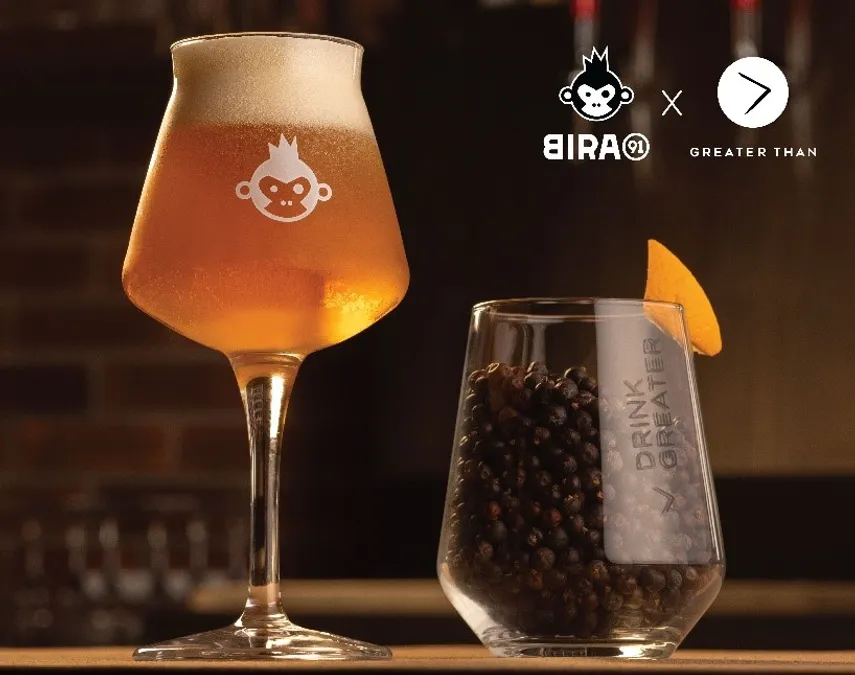 Anand Virmani, Co-founder & CEO of NAO Spirits and Beverages Pvt Ltd commented, "We're absolutely delighted about this collaboration with a passionate lot of brewers at Bira 91. We can't wait for all of you to try the Greater IPA, made with the same juniper berries we use to make our gin."
To celebrate the launch, Bira 91 and Greater Than will offer an exclusive cocktail menu and brewer-led tastings. Greater IPA will be exclusively available starting 14th September 2023, at Bira 91's Taproom in Cyberhub, Gurgaon and Koramangala, Bengaluru.