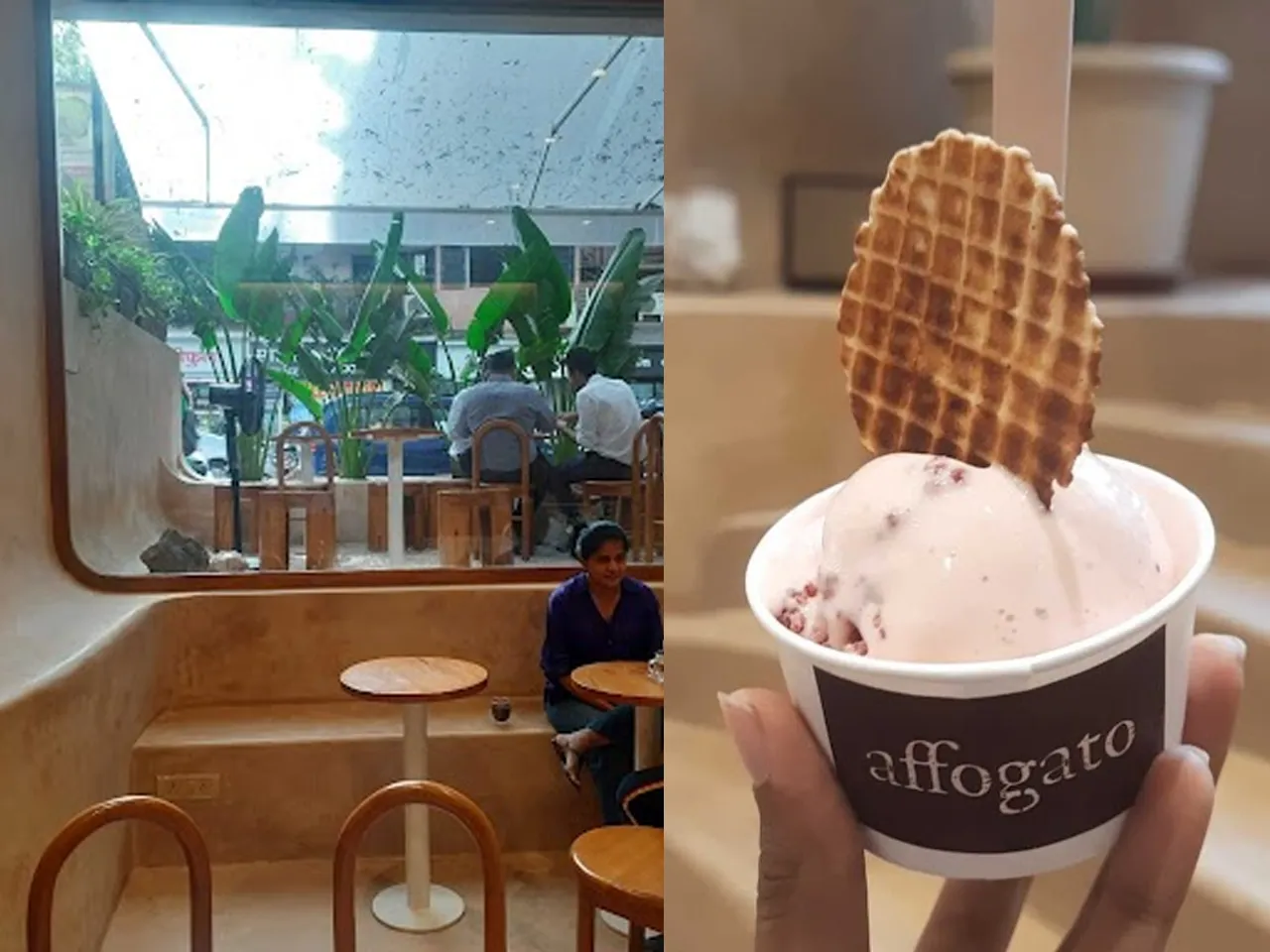 Only a few times do attempts to bring international dishes and flavors to India authentically succeed, and Affogato, a gelateria in Khar, the western suburb of Mumbai, is one such establishment that stays true to its name. It offers an authentic affogato experience—a blend of piping hot espresso and the delightful flavors of gelato, reminiscent of the Italian culture we had the pleasure of experiencing during our recent visit to this dessert cafe.
The outdoor seating area                                                            The indoor seating area at Affogato
Located on the secluded 17th road of Khar, Affogato transports visitors into a cozy, cave-like space, creating the sensation of entering a subterranean world. The cafe complements this ambiance with carefully placed wooden furniture, embracing a minimalist design. Decorated with banyan trees and featuring a large glass window that overlooks the outdoor seating area, it provides a tranquil setting to savor desserts while the inviting aroma of freshly brewed espresso fills the intimate space.
Flavours that fill in the souls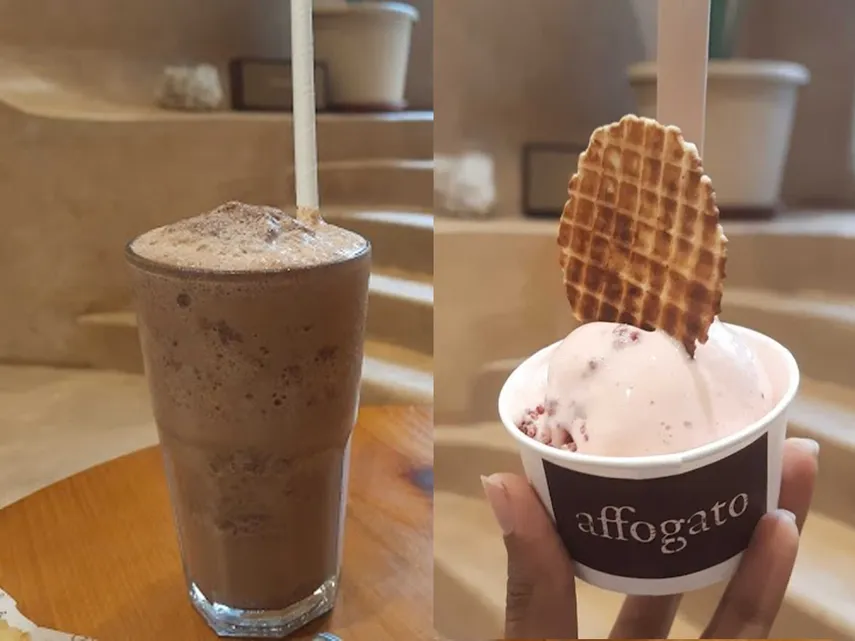 Hazelnut Coffee Frappe                                                            Affogato in the Cheesecake flavour
As we started with the awaited Affogato in the Cheesecake flavour, a perfect blend of gelato's sweetness and espresso's bitterness filled our mouths, giving us a flavoured explosion, especially with its aftertaste. Not to be forgotten that even the making of this affogato was tempting enough to crave more of it. Along with this and as the caffeine section looked promising, we hopped on to get some riched-flavoured Hazelnut Coffee Frappe, another one to impress us with its sweet and mild hazelnut flavour. An additional from the caffeine section, the Java Chip Frappe turned out to be on point with the strong flavour of Java chip.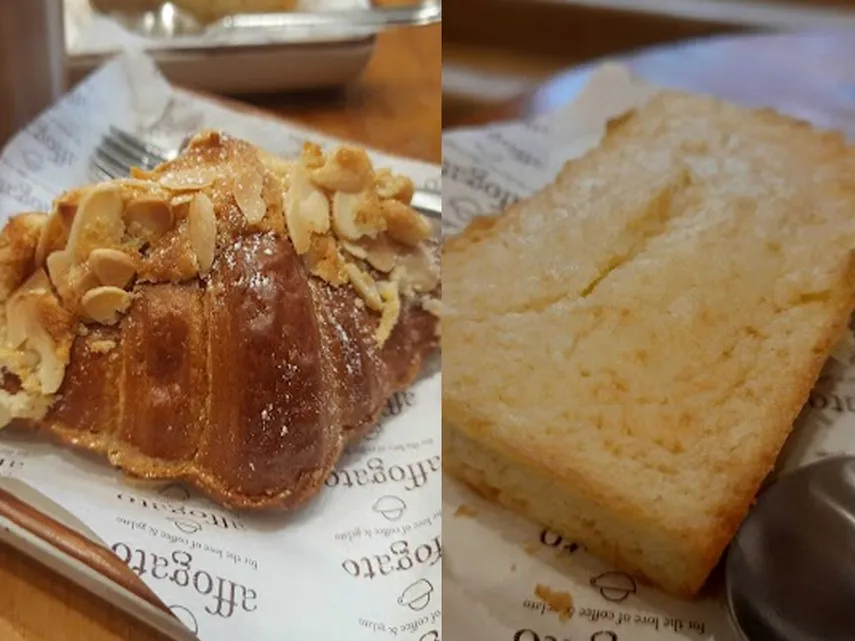 Almond Crossiont                                                                        Lemon cake
The cafe does not only restrict itself to the things around caffeine and offers a lot of options that go as a perfect complement to the beverages and the Affogato, like the Almond Crossiont we had. With the toppings of almonds, the croissant was a feast for the senses. Additionally, we also had a Lemon cake to balance the heavenly amounts of caffeine which turned out to be a delectably sweet and softer item to have right after the crispy croissant. Having said that, we attempted a mix of both soft and hard in a dish and went for their Crossiont Chocolate Sundae, which appealed to us with its presentation and even satisfied our tongues, even though, partially. 
While Affogato never faces a shortage of customers, even during mid-weekdays, unlike many other cafes and dessert parlors in Khar and nearby Bandra, its limited seating space can occasionally pose a challenge for those seeking to spend quality time with loved ones while savouring their flavourful Affogato. This charming cafe has quickly become a popular meeting spot for neighbors. However, as we discovered, even a short visit here provides a unique experience—a caffeine-infused journey with an enchanting aroma that lingers, enticing visitors to return.