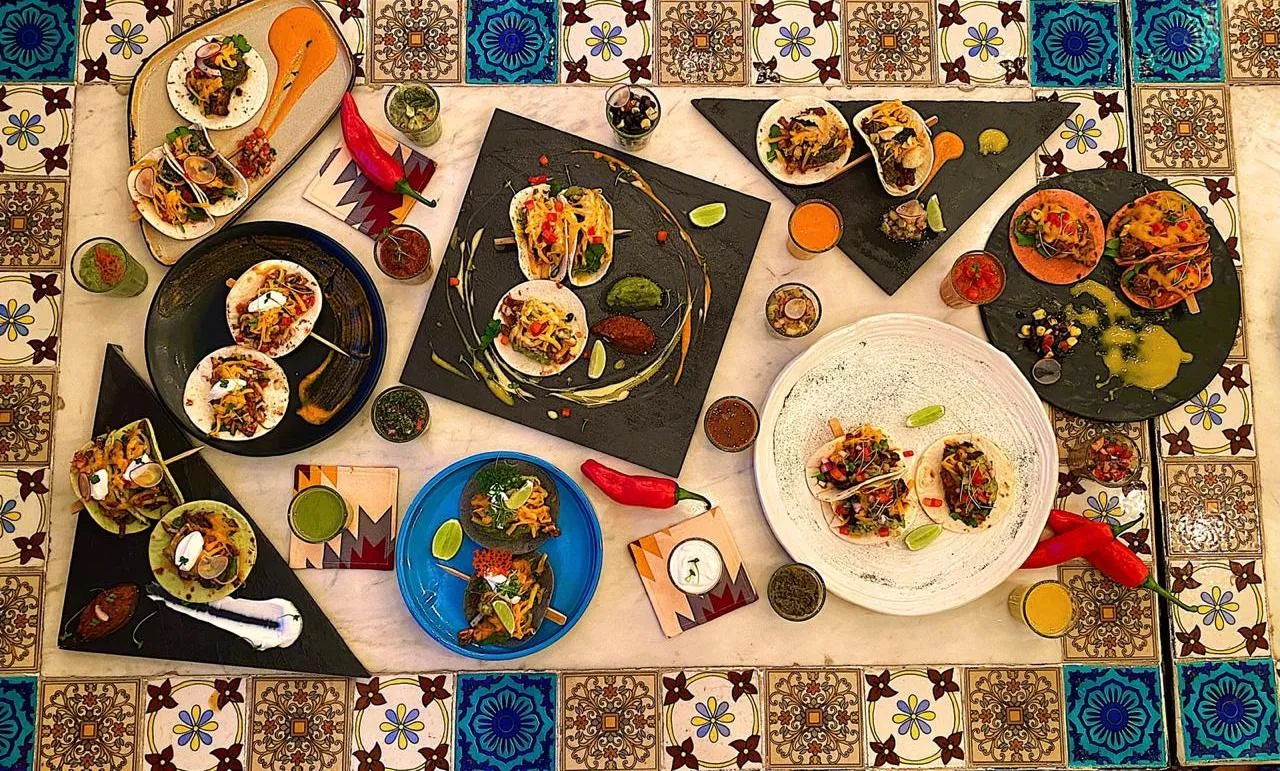 Miss Margarita by Arriba, in the heart of South Delhi, is ready to take you on a fun ride through the Mexican delights.
Miss Margarita by Arriba is a Mexican restaurant & bar in Greater Kailash, II with an inviting and relaxing vibe, with decorations done with greens. The place has the true Mexican vibe with its colourful décor elements and flaunts a natural light-filled spacious dining area.
The ambience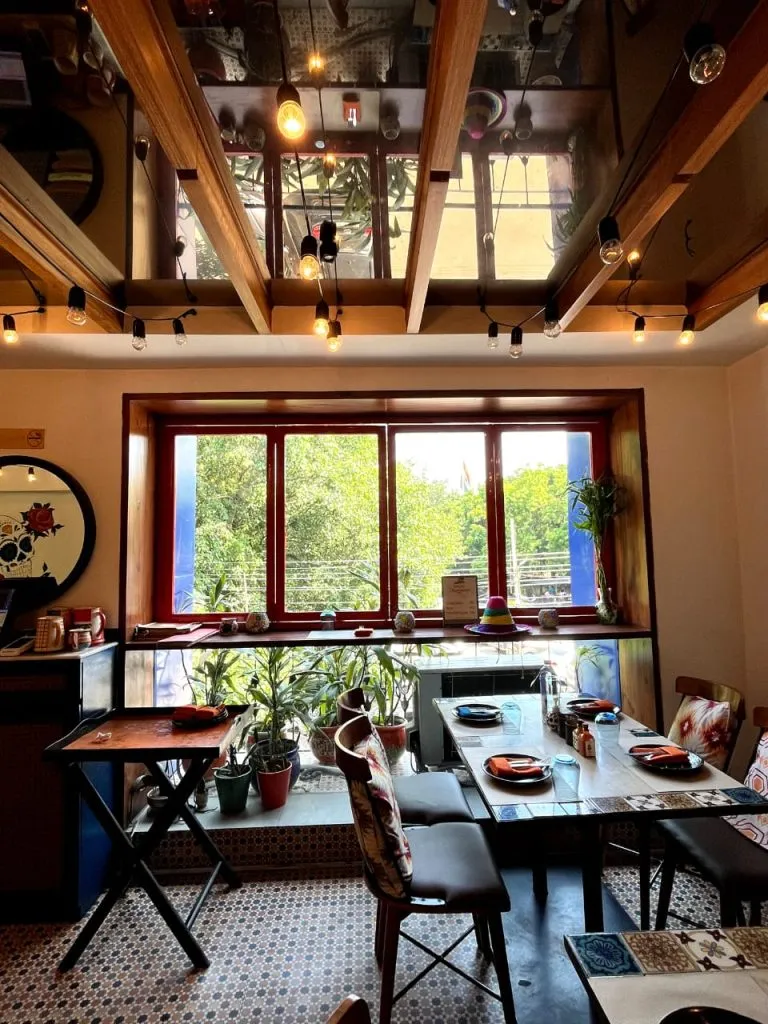 The restaurant's ambience is lively, vibrant, and of course the Mexican cultural flair. The walls are filled with bold, pop-coloured murals that shine bright under warm lighting. Besides that, plants are an inseparable part of the décor that adds to the beauty of the place. Every dining table has decorative candles you can light up at dinner to create a cozy vibe. The circular mirrors enhance the look of the place. Oh and did we forget to mention that you can groove to background Mexican music as well?
The food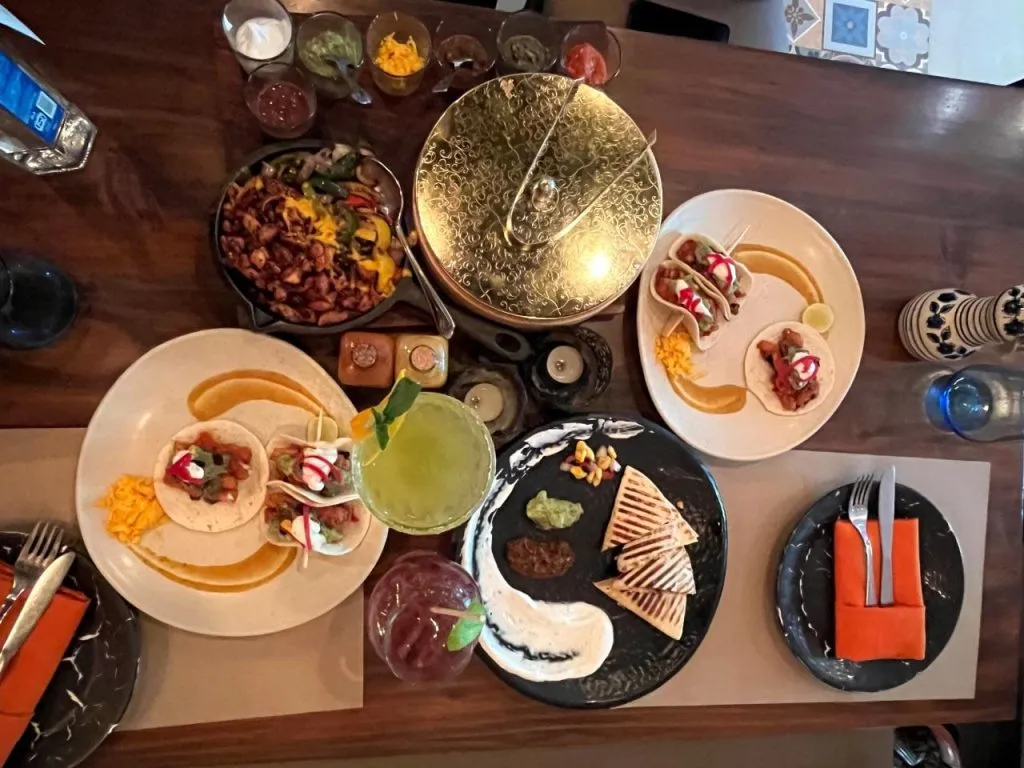 After taking in the surroundings, we ordered the food. First, we savoured the cheesy Jalapeno chipotle chicken quesadilla that came with side accompaniments like salsa, guacamole, and sour cream. The cheesy soft fillings inside sit perfectly with the crisp tortilla covering. With the sauces, it was a perfect blend of flavours in the mouth.
Our next bite was street-style grilled chicken and chilli bean tacos, which were okay in taste. The soft small tortilla wrapped around the fillings looked fantastic. We would have liked the tacos more if they had a little kick of spice. The last dish at our table was Beans and Veg Fajita, served with soft tortilla, sour cream, cheese, and jalapeno. It was savoury and an excellent pick if you like creamy flavours.
Drinks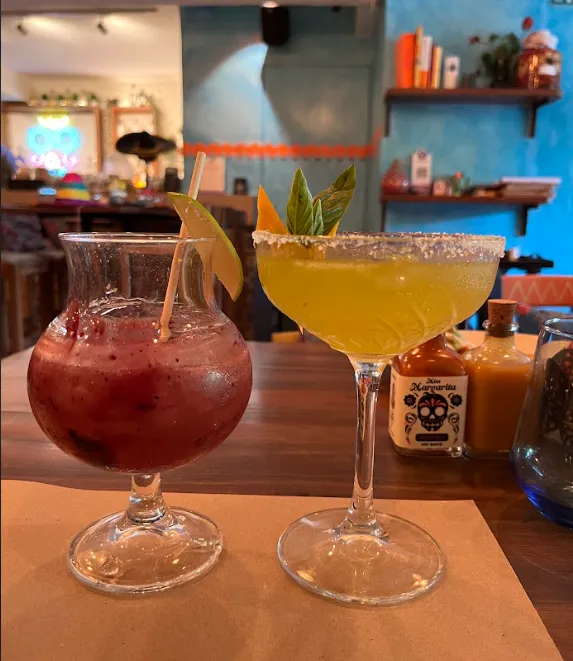 Coming to the drinks, we got Heaven on Earth and Orange Basil Tequila Smash. The tequila-infused drinks served with salt rims, were cool and refreshing. The orange basil tequila smash turned out to be our favorite.
Desserts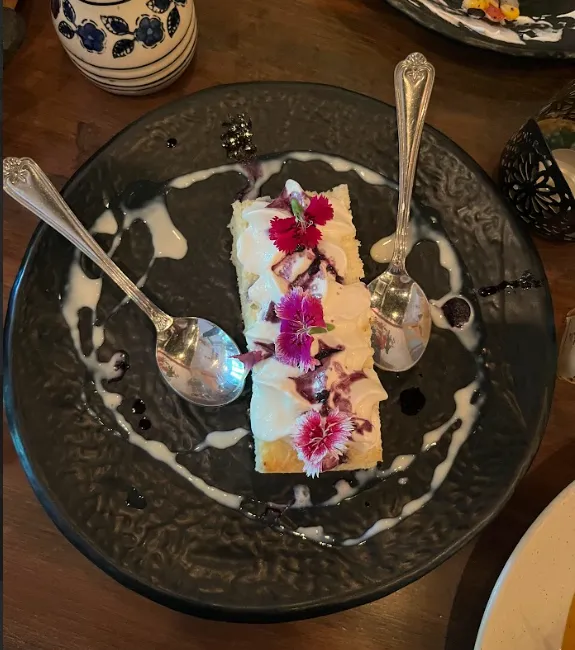 Finishing off our lunch with the desserts, we tried both of their desserts – Classic Cinnamon Churros and Tres Leches. The churros were decent but could be crispier. We loved Tres Leches – everything from its presentation to the taste. The buttery smooth texture of the cake just melted in the mouth. We couldn't stop ourselves from spooning it out of the plate.
The dining experience was very pleasant for us. It is the perfect place to hang out with friends, and if you are on a date, we suggest going in the evenings.
Where: M block market, GK II, South Delhi
When: 12:30 p.m. to 4:00 p.m. and 7:00 p.m. to 1:00 a.m.
Price for two: INR 2,000 (approximately)