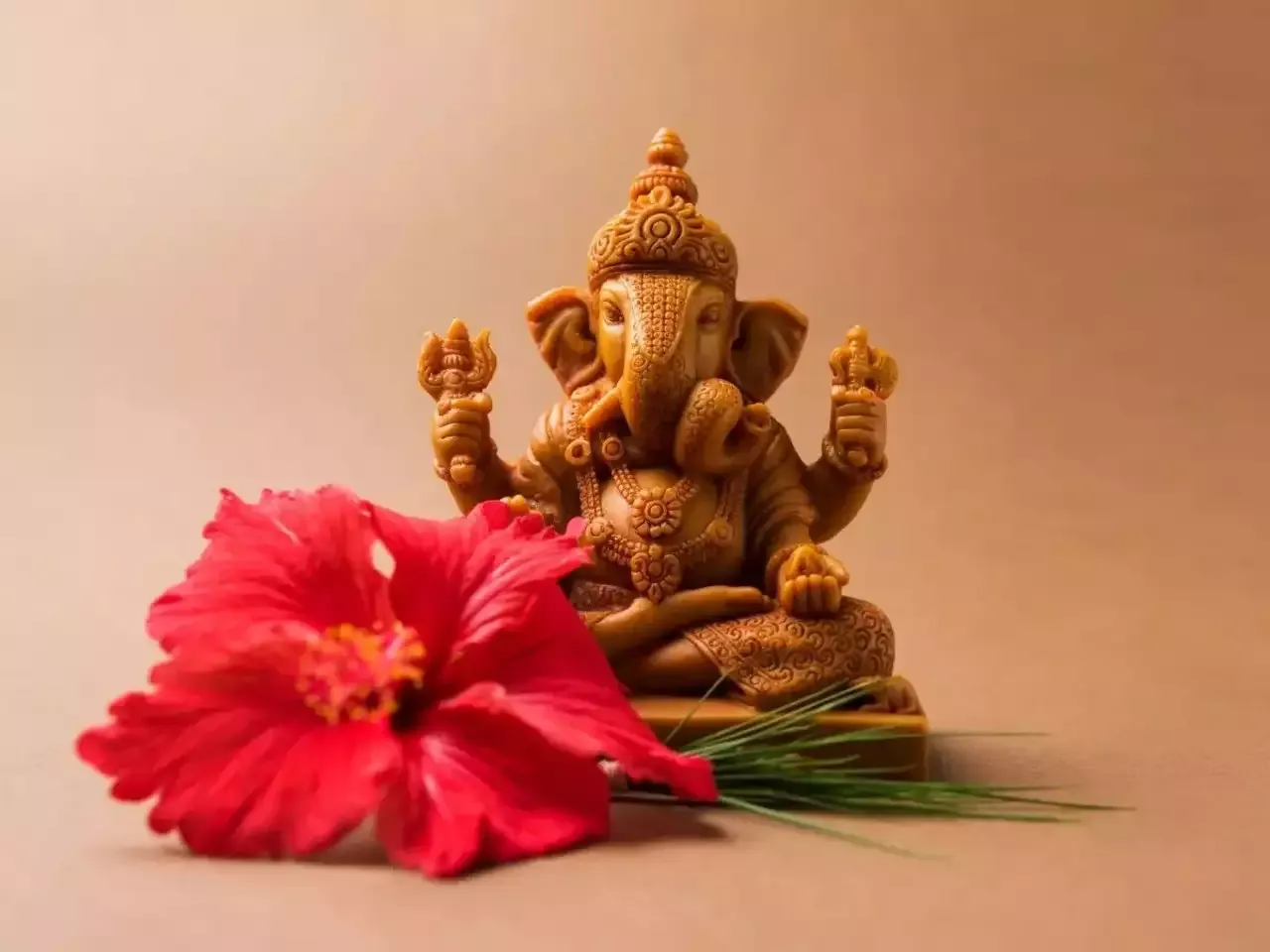 Celebrate the birth of Bappa in a sustainable way and bring home an eco-friendly Ganesha idol this festive season to make it a guilt-free celebration. 
Make your celebrations greener and do the ocean a favour by immersing your Bappa idols in a way that's not harmful to the environment. We have curated a list of brands that are selling eco-friendly Ganesha online so that you can plan a sustainable celebration this Ganesh Chaturthi. 
1. My Eco Ganesh
Paper, clay, or plant, you name it and this e-business has it. There are various size options available, too. The smallest one is 6 inches long while the tallest is 21 inches long. If you are looking for colourful options check out their paper Ganesha, and if you are a plant enthusiast, go for the clay idols. 
Buy here.
2. Tree Ganesha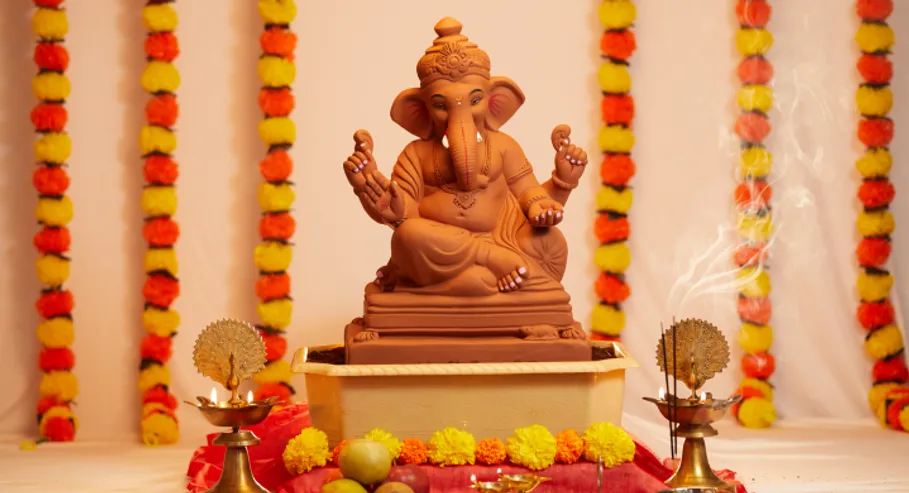 Tree Ganesha has been selling seed-based Ganesha idols since 2015. Their products have garnered attention from celebrities such as Hrithik Roshan, Ritesh Deshmukh, and Diya Mirza. These Ganesh idols are crafted using natural red soil and come with a complimentary durable pot and seeds. Additionally, they are currently offering a 5% discount on group bookings. Don't miss out; shop now!
Buy here.
3. Eco Shree Ganesha Arts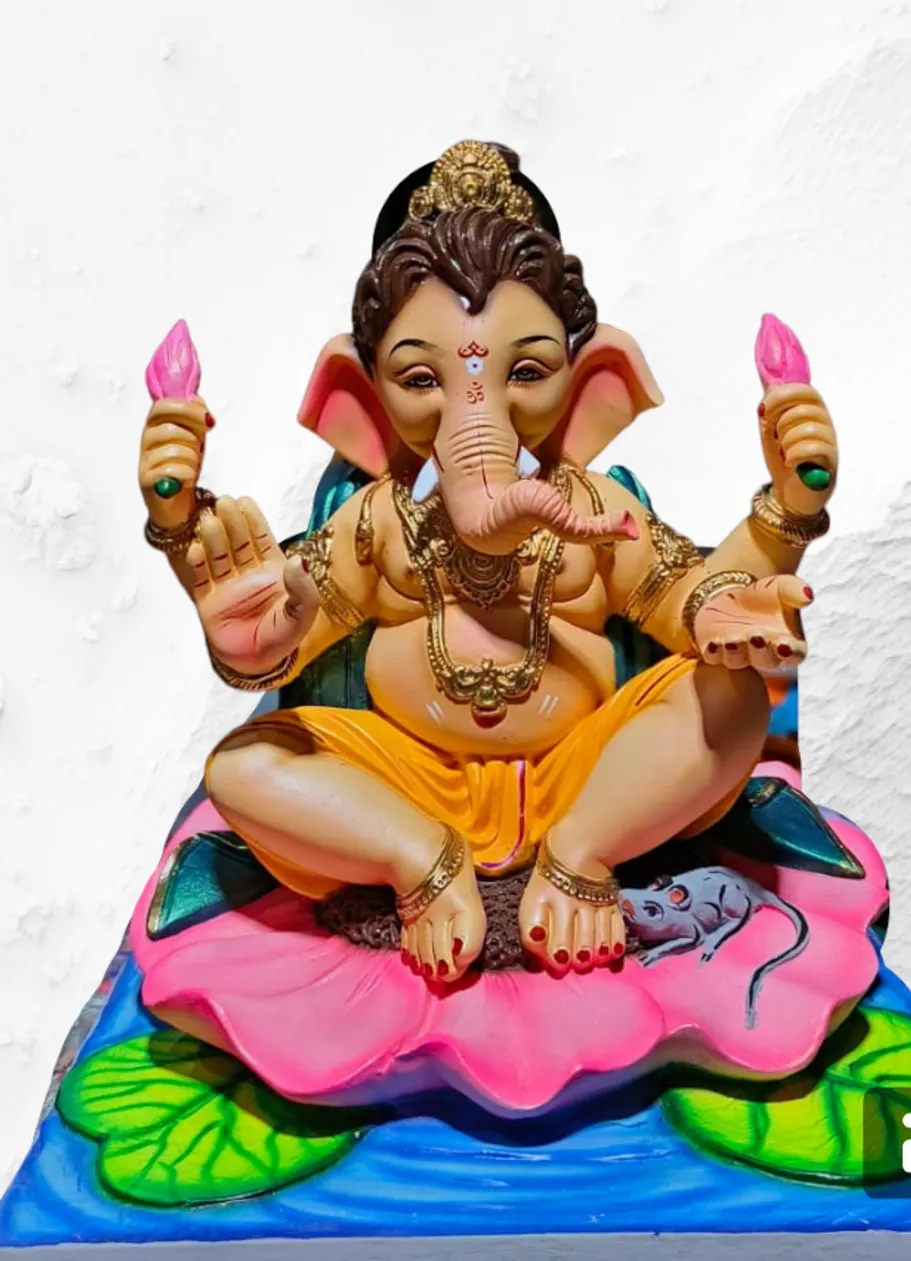 My Murti claims to be India's first idol e-marketplace platform, was founded in 2020, and works with murtikars, sculptors, and artisans. Made with clay, cow chips, and paper, the idols in their collection are available in different sizes. The designs and details are also pretty good, making them worth checking out. 
Buy here.
4. Paper Ganesh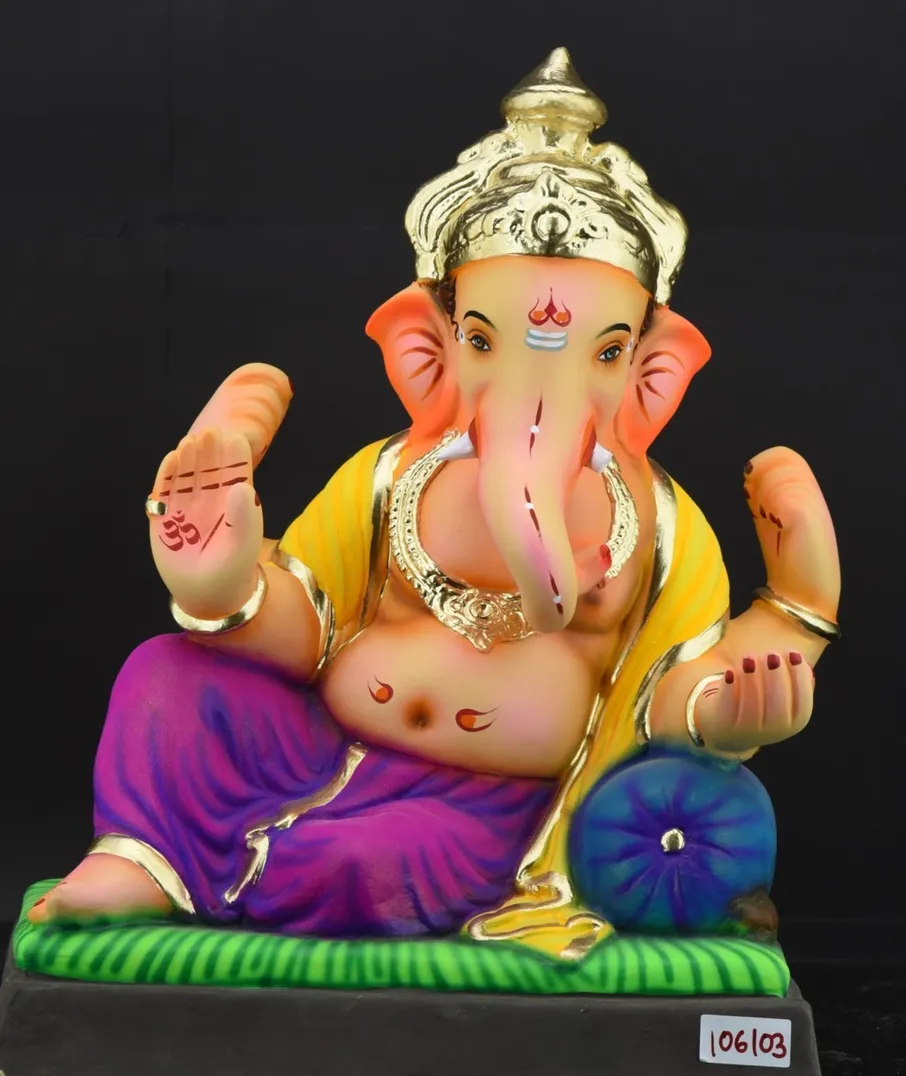 Delivering ganpati idols worldwide, Paper Ganesh has sold over 15,000 ganesha murtis to date and has really attractive options for you. This one is also a favourite of many television actors like Anita Hassanandani, and claims that the murtis submerge in the water within 6 to 7 hours. If you are looking for an idol as tall as 36 inches, then do check them out.
Buy here.
5. Satvik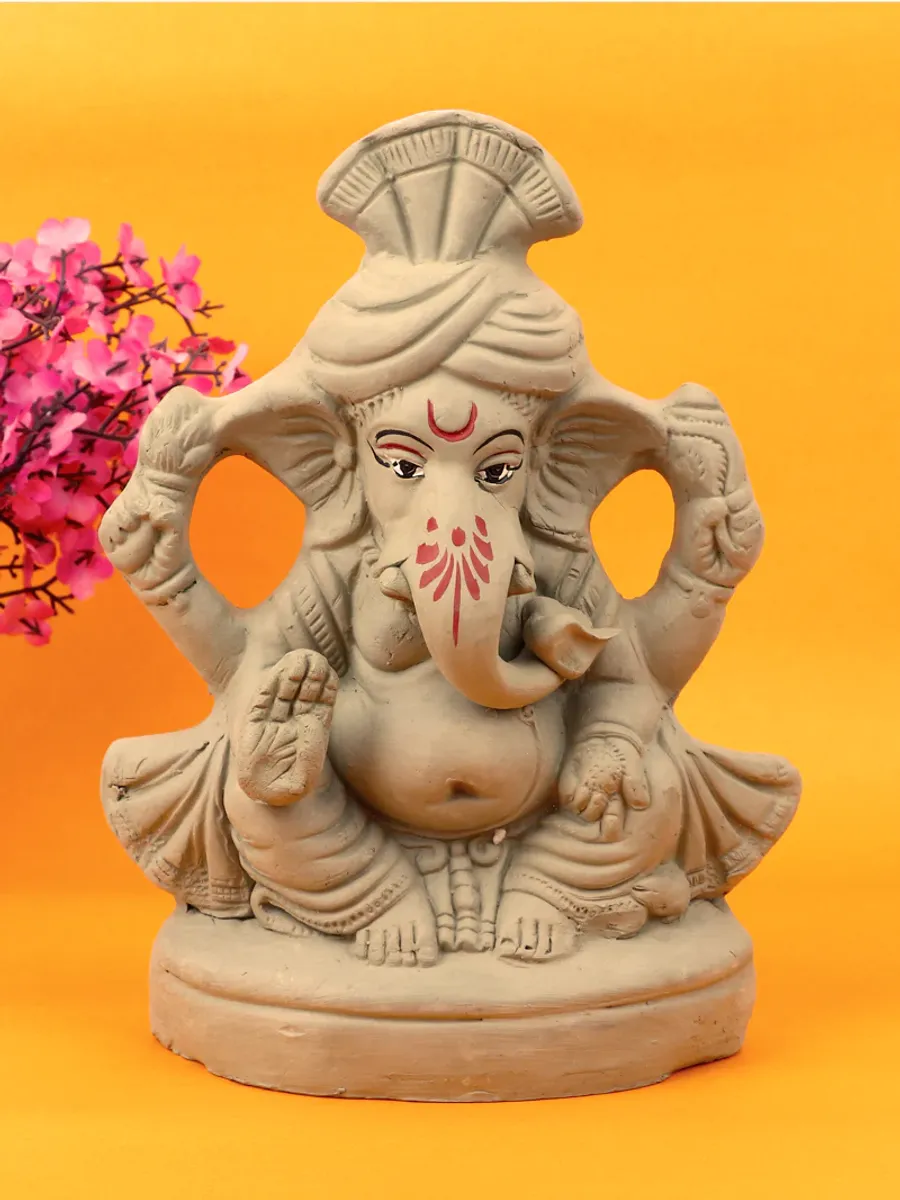 If you take details seriously and are a fan of neat work, you should check Satvik, as their collection is pretty impressive and is made with clay. The recent collection feature pagdi Ganesha, mukut Ganpati, Ganesha on singashan, bal Ganesha, Lalbaugcha Raja Ganesha Idol, and more. 
Buy here.
6. Amala Earth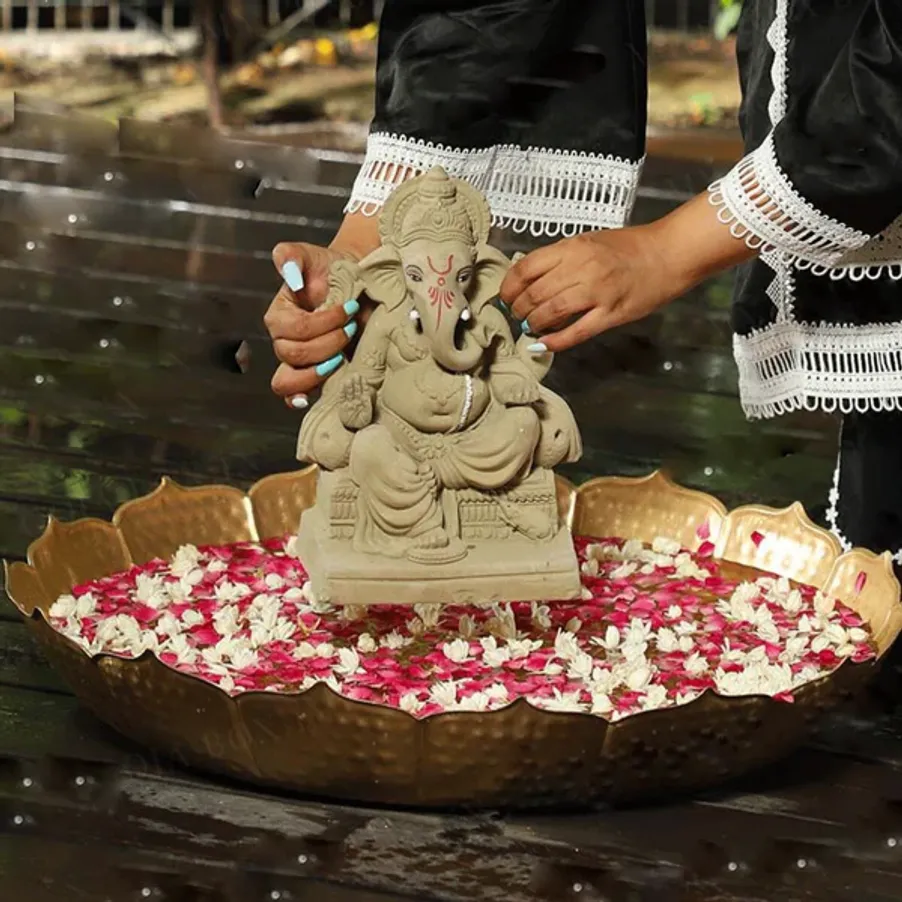 Amala Earth is also a good option and has plenty of variety for you to check. Each idol comes with a pot which later can be used to plant the complementary seeds. The brand also claims that once immersed, the idols leave no residues in water and are made with nothing but clay.
Buy here.
7. Eco-friendly Ganesha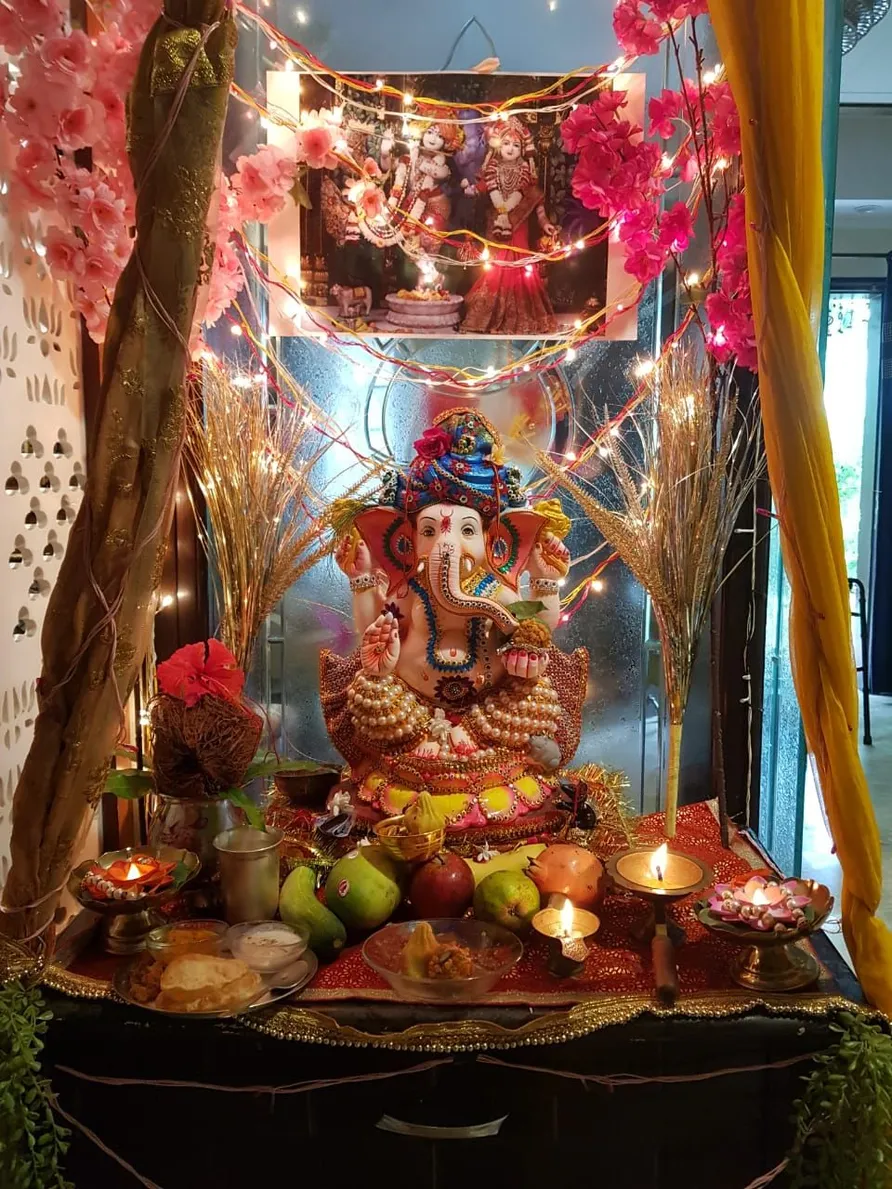 Fully biodegradable and made with natural ingredients, the Ganesha idols of Eco-friendly Ganesha are also worth checking out. They are giving 30% off on all the idols and have gorgeous clay options available. 
Buy here.
8. Coral Tree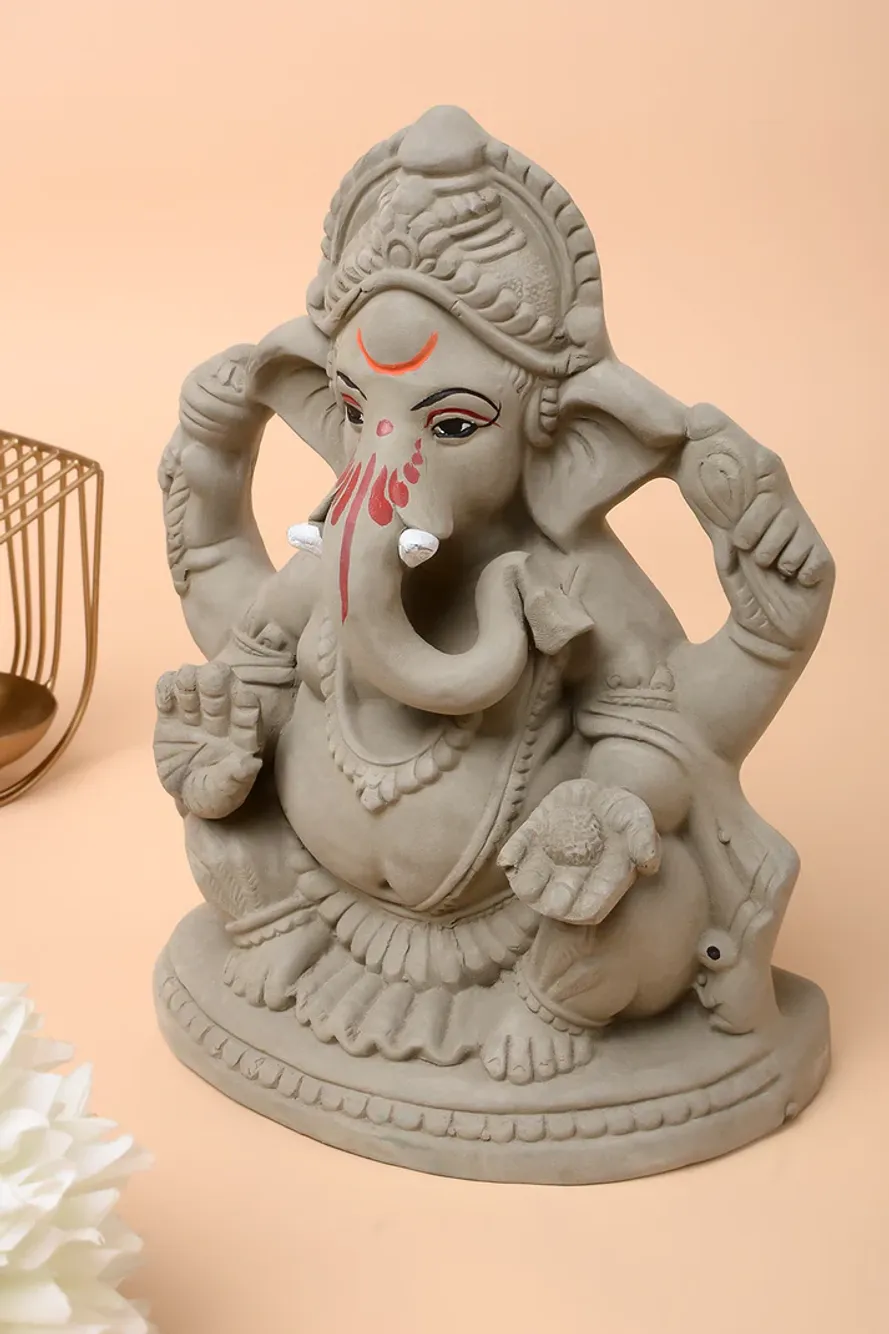 Shop for water-soluble idols from Coral Tree that are plantable and are available in different sizes. The rates are also pocket-friendly, making them another must-check. 
Buy here.
9. Green Practices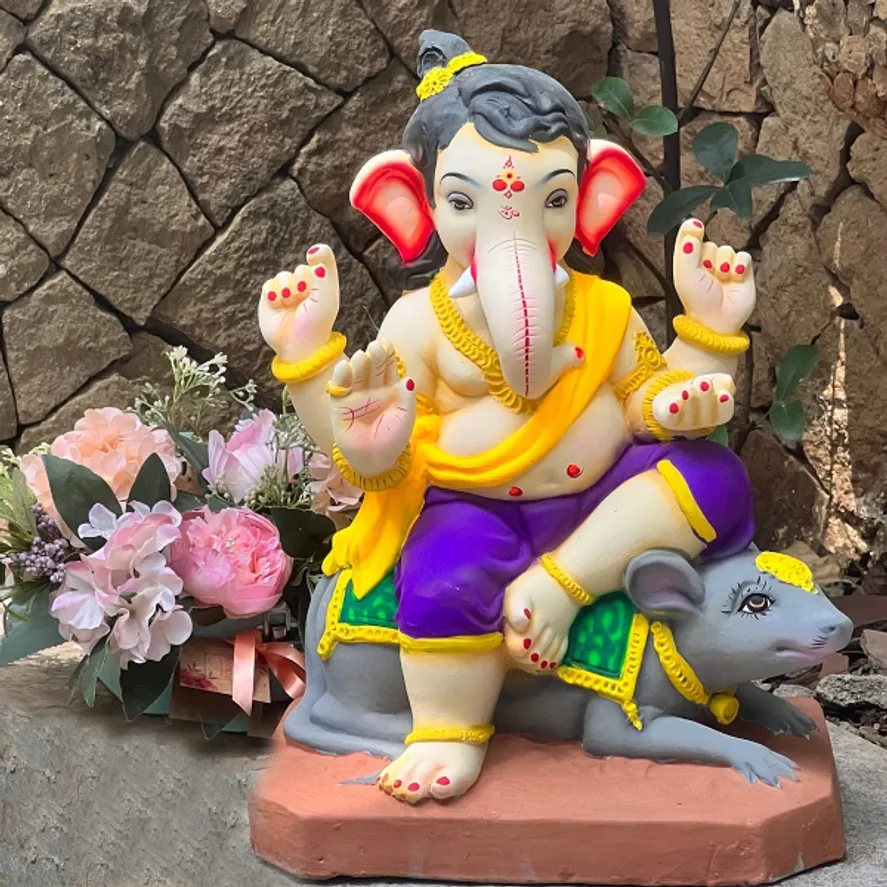 Painted with water colours the clay and paper mache Ganpati idols by Green Practices also feature Mooshak and have beautiful colour combinations. If you are looking for something different, check them out. The plantable idols also have sunflower, coriander, and tulsi seeds that are complementary. 
Buy here.