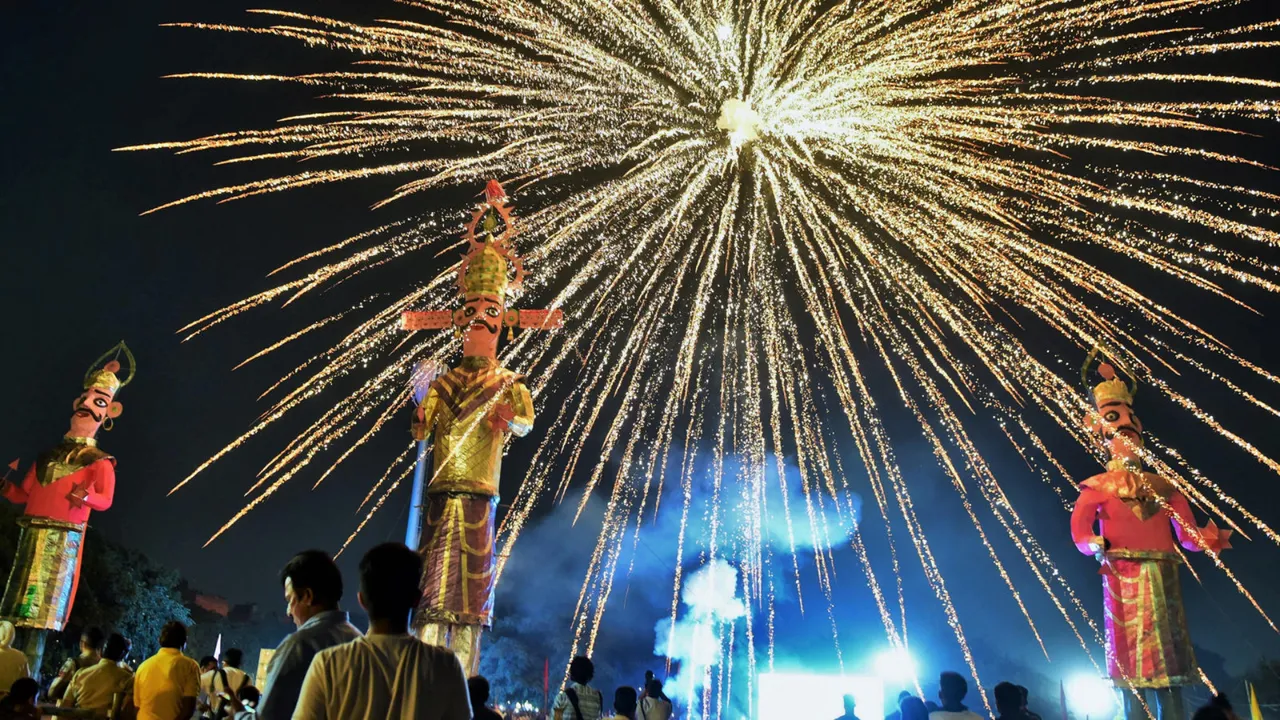 Dusshera brings back memories of childhood stories. Delhi peeps relive your childhood and dive into nostalgia by visiting these places.
Dussehra, also known as Vijayadashami, is a significant Hindu festival celebrated with great zeal and enthusiasm across India. This festival takes on a unique vibrancy in Delhi, blending age-old traditions with modern celebrations. If you're in Delhi during Dussehra, here are ten must-visit places to experience the festive spirit.
1. Red Fort (Lal Qila)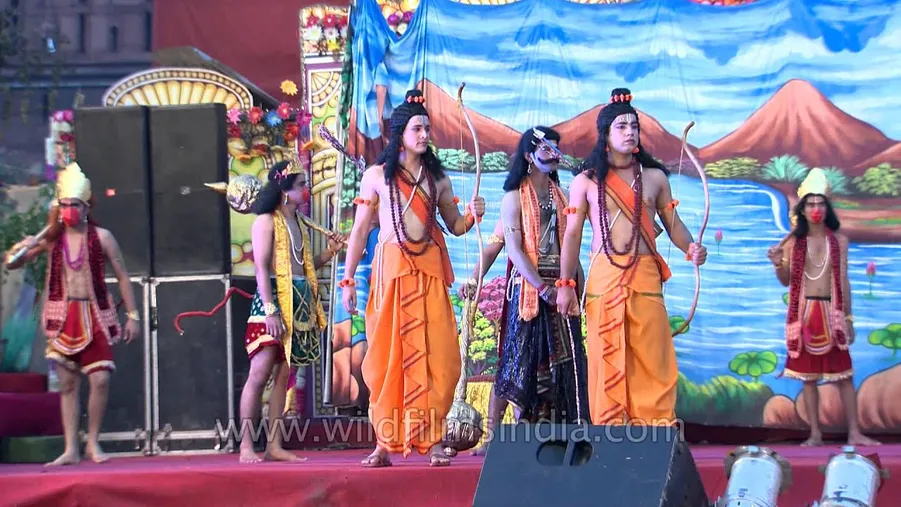 If you stay in Delhi you must be familiar with age old Red Fort. The festivities commence here from 7 PM till midnight. One of the most famous Dusshera events, it is organized by the Luv Kush Ram Lila Committee and is often dotted with actresses and prominent figures.
Address: Netaji Subhash Marg, Chandni Chowk, New Delhi, Delhi 110006
2. Ramlila Maidan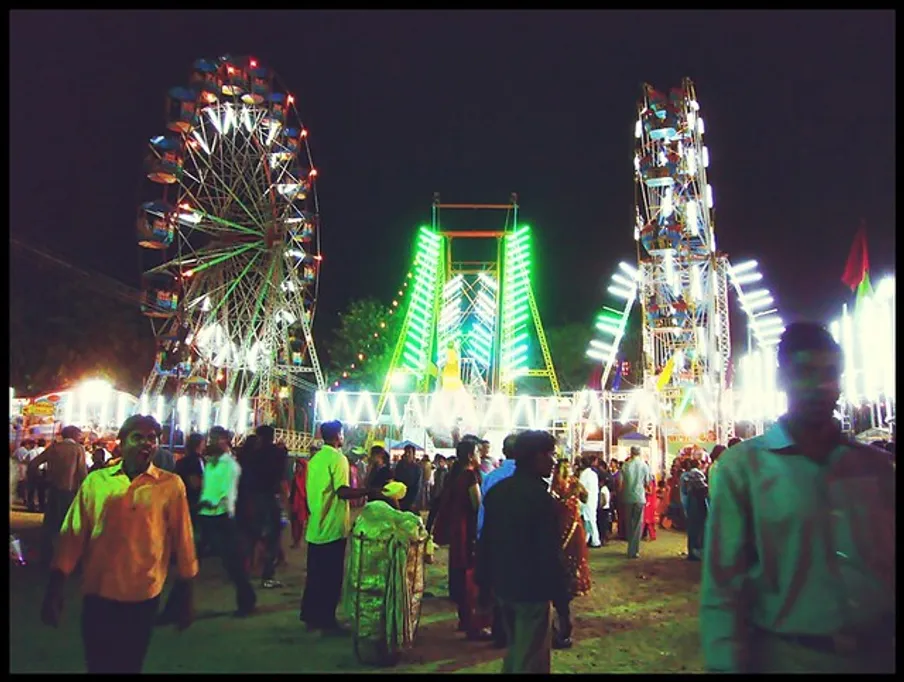 Ramlila Maidan is one of the famous places to visit in Delhi during Dussehra. The giant-sized effigies of Ravana are burnt here along with the victory of Lord Ram. The performers who participate in the plays greet the audience dressed as Lord Ram and his fellow mates. Known for its grandeur, this venue stages a remarkable Ramlila every year.
Address:  Asaf Ali Rd, Chandni Chowk, New Delhi
3. Red Fort Lawns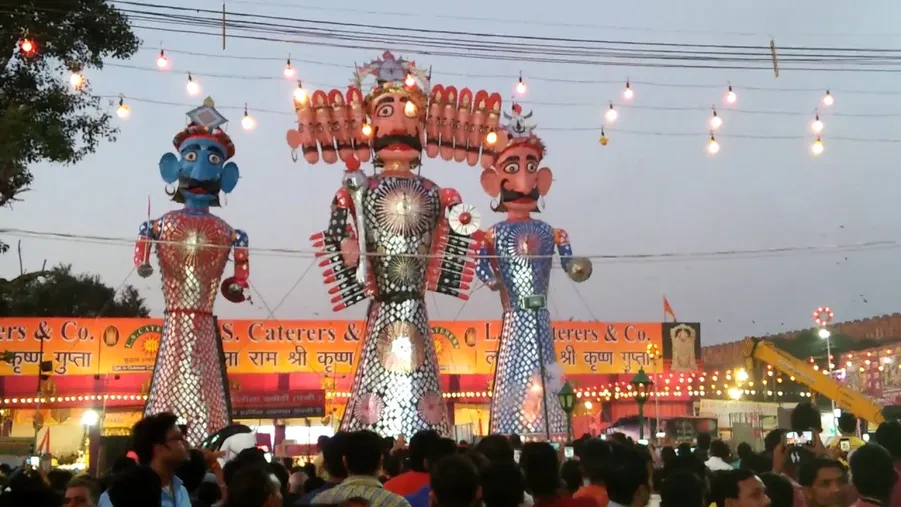 One of the places to visit in Delhi during Dussehra is Red Fort Lawns. When you are here, you will not only be able to enjoy watching Ramleela but can also enjoy cuisines from various states from the stalls that you will find on the ground. To attract more audiences, the organizers make use of recent technologies to put on spectacular shows.
Address: Guru Harkishan Marg, Near Shri Prachin Shiv Mandir, Raja Park, Shakurpur, Delhi 110034
4. Subhash Maidan, Ajmeri Gate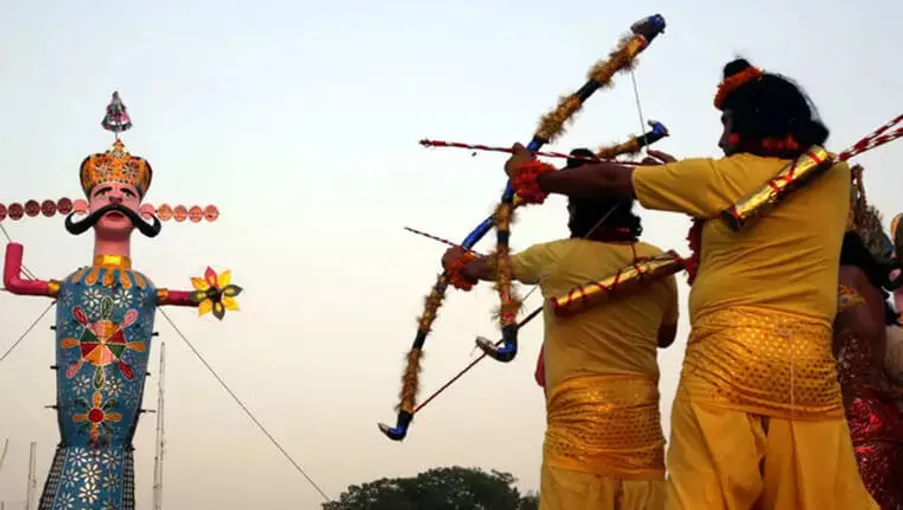 Another prime location for Ramleela performances, this ground is known for its vibrant processions and fervent devotees. Subhash Maidan becomes one of the main tourist attractions in Delhi during the Dussehra festival. It is one of the oldest places in the national capital. You will also find several stalls here to try some of the most delicious dishes.
Address: Parade Ground, opposite the Old Lajpat Rai Market, Red Fort, New Delhi
5. DDA ground, NSP, Pitampura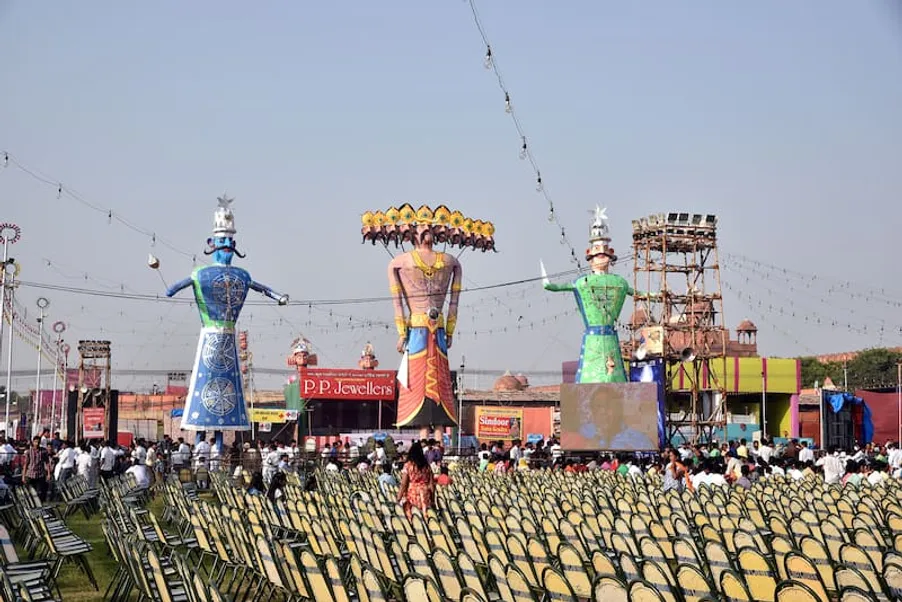 This is one of the oldest places in Delhi where Ramleela is held. If you are looking forward to enjoying the most in Dussehra holidays, make sure you also visit this place to enjoy the most of the celebrations. People from all over the city come to this place to witness one of the best Ramleelas in Delhi.
Address: Jasola Vihar Road, Near Indusind Bank, Pocket C, Jasola, New Delhi, Delhi 110076
6. Shriram Bharatiya Kala Kendra, Copernicus Marg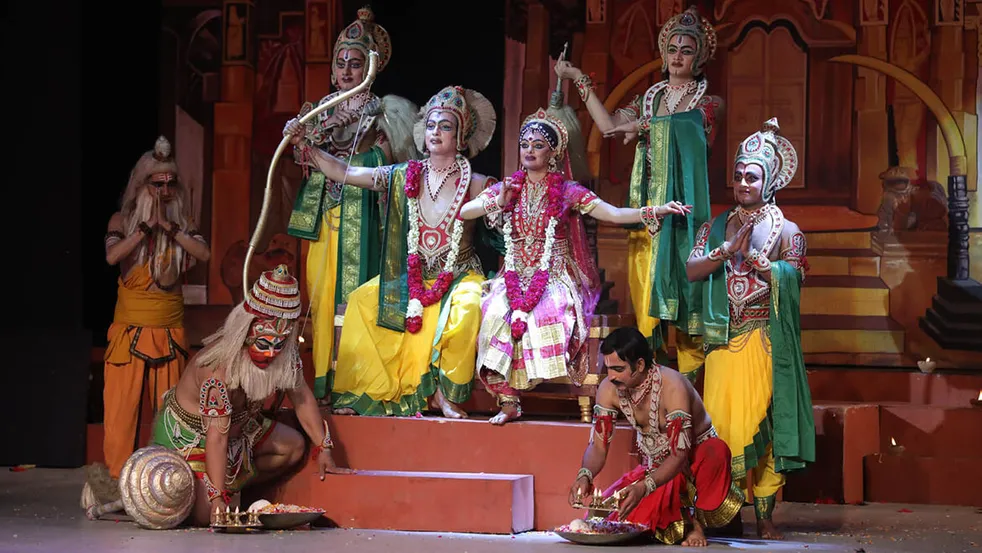 If you want to see Ramleela at your leisure, you should visit Sriram Bharatiya Kala Kendra at 1, Copernicus Marg. The event takes place on stage and you don't have to worry much about the crowd. The famous Ramleela is 65 years old and the oldest in the capital. It is also famous for being the first one to be in a TV telecast.
Address: 1 Copernicus Marg, New Delhi, Delhi 110001
7. Dwarka Ground Sec.10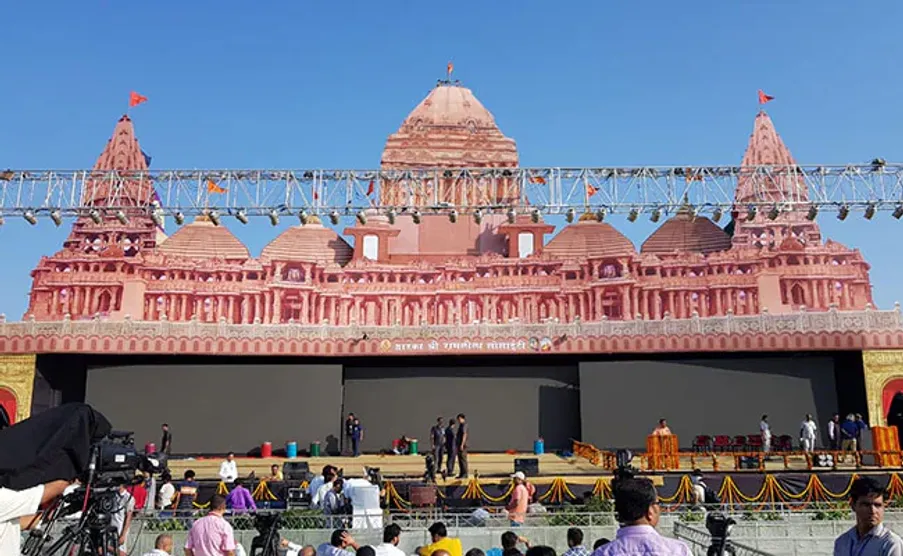 Dwarka folks you know what I am talking about. In Sector 10 you will see how colorful the ground is decorated and how the atmosphere is like a fair. Back in 2019, PM Modi also visited this place during Dussehra. From colourful balloons to toys, snack stalls to clay pottery, you will find plenty of options to enjoy your time at Dwarka Ground Sector 10.
Address: Dwarka Ground, Sector 10
8. Jawaharlal Nehru Stadium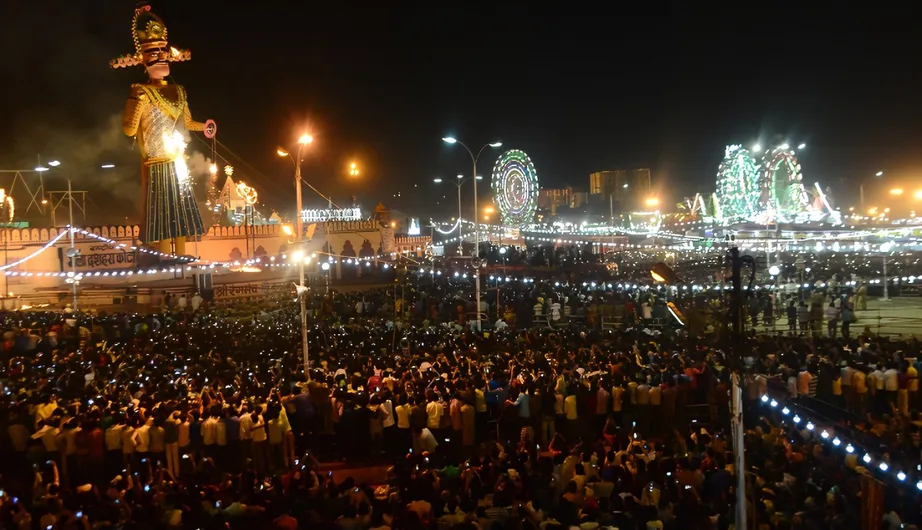 JLN Stadium is famous for its fests and fairs throughout the year. Firecrackers set on fire to the effigy of Ravana are said to be the best. The excited crowd will surely draw you into the celebration and before you know it, you will be mesmerized by the beauty of the entire festival.
Address: Bhishma Pitamah Marg, New Delhi, Delhi 110067
9. DDA Ground Patpargnj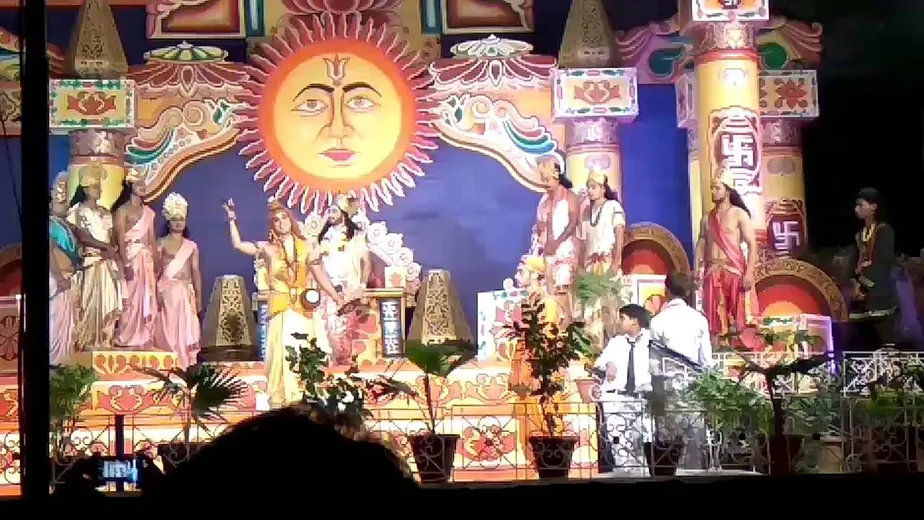 Ravana Dahan is celebrated on a huge scale at the DDA ground near the National Victor School in Patparganj with zeal and belief. Devotees can be heard chanting "Jai Shri Ram" from a distance and effigies of Ravana burning on the ground can also be seen from afar.
Address: Patparganj Road, Near LIC Of India, Lakshmi Nagar, Delhi 110092