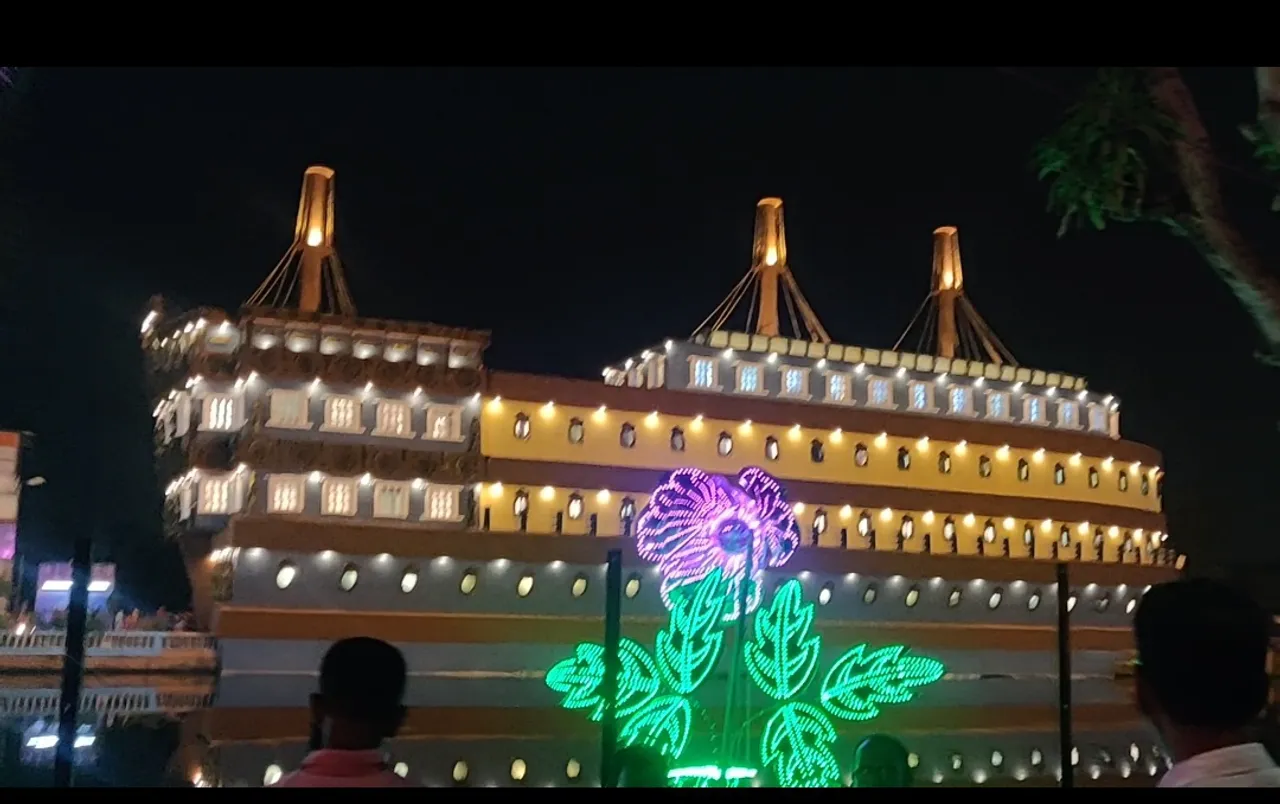 Every year during Durga puja, Kolkata is decorated like a grand celebration. The decoration features stories, history, culture, and art through the pandals and lighting. The Pandals in Kolkata attract the crowd with their unique innovation.
Walking through the pandals is like witnessing divinity on mortal ground. These temporary structures are the heart of the festival. Pandal hopping is a tradition among Bengalis. From the tallest idol of 88 feet to the Bahubali theme, pandals in Kolkata have explored it all. Here are 6 must-visit Pandals in Kolkata during Durga puja.
1. Suruchi Sanga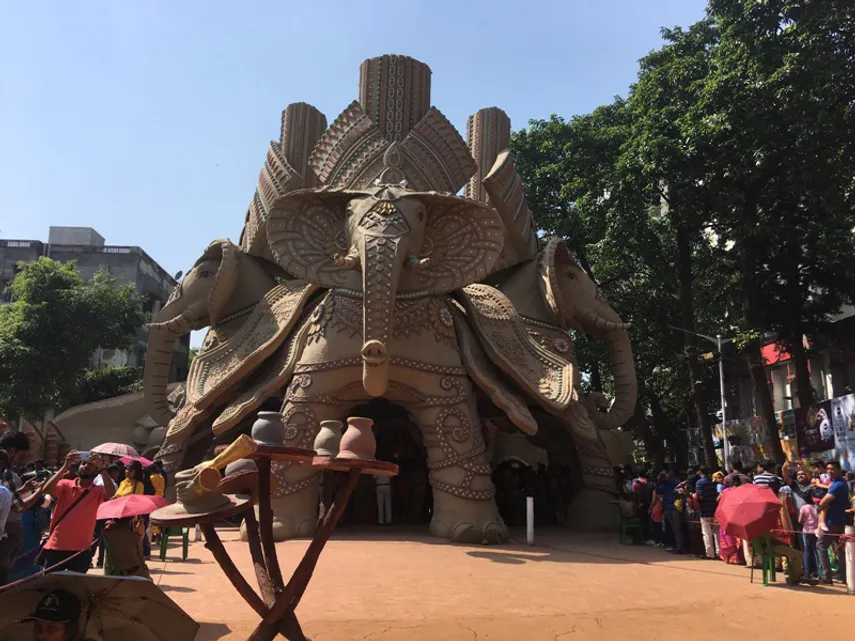 With its unique decoration and extravaganza, the theme is known to be different states of India each year. The pandal won the 2003 award for best-decorated pandal. The theme for this year is soil.
Location - New Alipore.
2. Sree Bhumi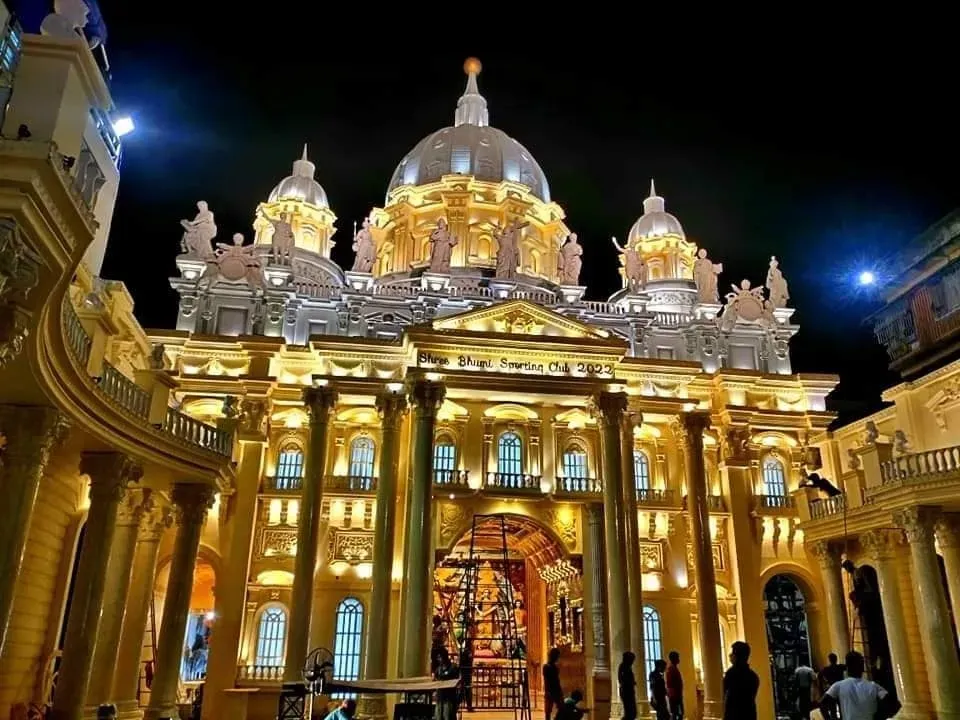 One of the prime attractions during Durga puja, this pandal is known to be making grandeur with its decorations and replicas. In 2022, they created Vatican City. They have also created a Bahubali-themed pandal and Burj khalifa in the past. In 2023, the theme is Disneyland.
Location - Laketown.
3. Noapara Dadabhai Sanga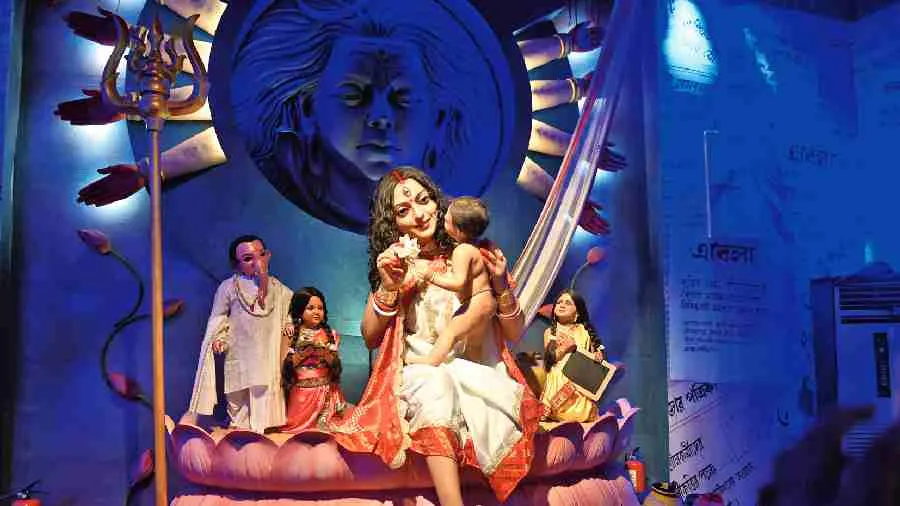 They come up with various concepts every year. Last year, the Goddess was portrayed as a silicon idol of a woman with a child in her arms. She is seen to be wearing a Bengali saree with open hair. The theme was the life of a sex worker outside her work. In 2023, they created a changing idol where the idols keep on changing on a digital screen. 
Location - Noapara, Baranagar.
4. Tridhara
The club was founded in 1947. The pandals portray numerous themes every year. Last year it was 'Run', with stairs signifying the ups and downs of life, keeping a Goddess in the intricacies of daily life. They also made a pandal on the theme of Rajasthan. This year, they kept the concept of Utsav.
Location - Ballygaunge.
5. Santosh Mitra Square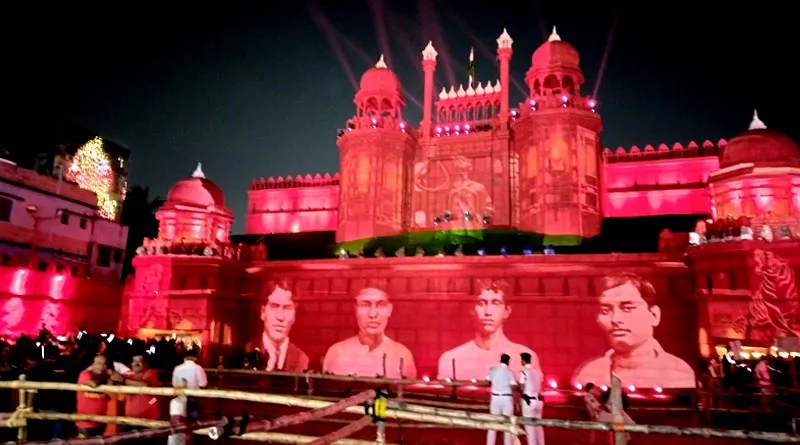 They create some unparalleled pandals resembling Buckingham Palace and Narayan temple and by choosing topics like Azadi ka Mahostav, they have impressed the crowds. The puja has going strong since 1936, when it was first organized. This year they have created Ram Mandir.
Location - Sealdah.
6. Chor Bagan
Known for their creativity and including technology in their pandals, This is a massive crowd-puller. They created a circus theme pandal with LED lights replicating a night sky. This year's concept is feeling.
Location - Central Avenue.