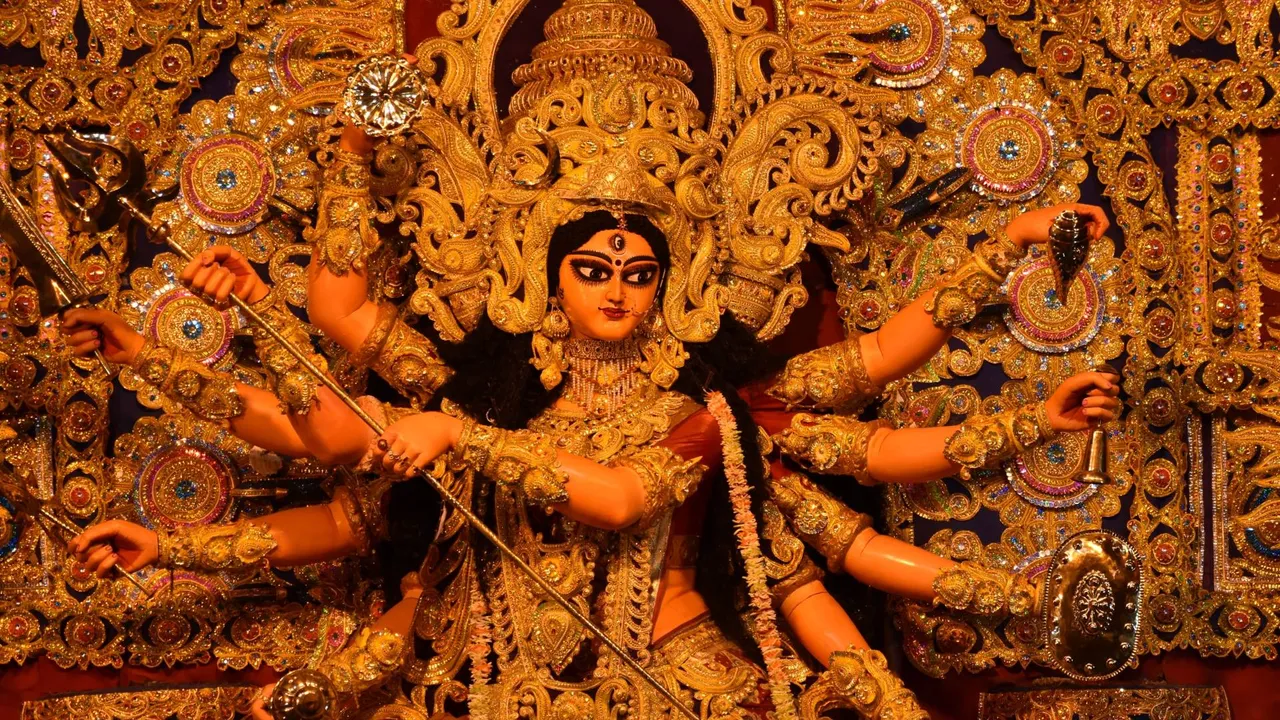 The national capital is a place where every festival is celebrated with zeal and enthusiasm. Durga puja is one such festival celebrated due to Bengali immigrants. Hence, make up a list, and don't forget to add these locations. 
Delhi portrays some of the most breathtaking pandals that capture all the attention of Delhiites. The zeal of Durga Puja is almost like Kolkata here, people have a heap of fun in the Durga Puja pandals engaging in dance and musical activities.  Pandal hopping is a common thing in Durga puja where people view different idols at different locations in awe. Be with us to visit some of these locations.
1. C R Park
If you know about Durga Puja in Delhi, then you must have heard about the celebration that's held at one of the posh locations of Delhi, C.R. Park. Every year, the committee plans the whole puja with dedication and love for Ma Durga and comes up with a beautiful theme. Make sure to visit this location as it's often dotted with celebrities and the traditional Dhunuchi dance. 

Nearest Metro Station: Nehru Enclave
2. Kashmiri Gate 
The Kashmiri Gate Puja pandal, also called the Delhi Durga Puja Samiti, is the oldest Durga Puja celebration held in the city. The puja was started in 1910 as 'baroyari' or community Puja, hence it's more than a century old. The idols here are given a 'Daaker Saaj' which is a beautiful form of adornment. 
Nearest Metro Station: Kashmere Gate
3. Kalibari
Kalibari in Mayur Vihar is yet another must-visit place in Delhi that has been hosting Durga Puja for quite some time. They are famous for their 'bhog' or prasad that they serve to the visitors in the afternoon. The puja is celebrated in all glory and enthusiasm as different cultural programs are organized during the four-day Puja. 

 Nearest Metro Station: R K Ashram Marg.
4. Matri Mandir Samity
This puja committee has been celebrating this auspicious occasion for more than 50 years now and is one of the most visited places by residents of South Delhi. They have received multiple awards over the years for hosting the puja in an elegant and traditional way. 

Nearest metro station - AIIMS
5. Minto Road Puja Samity
The history of Minto Road Puja Samity dates back to 1940 when a group of Bengalees came together to celebrate this festival. The organizers keep multiple cultural programs throughout the celebration, especially in the evenings. Be there to witness some of the most stunning performances. 

Nearest metro- Rajiv chowk
6. Timarpur and Civil Line Puja Samity 
Established in 1914, this puja samiti has crossed more than 100 years and is one of the oldest in India. The committee promises to never let go of the tradition and has survived many financial turmoils to this date. Try and be present during Dashami, when they immerse the idols in Geeta Ghat as it is a view one can't miss. 

Nearest metro station - Vishwavidyalaya
7. Arambagh Durga Puja Samity 
The Arambag Durga Puja Samity is one such Durga Puja Pandal that matches the theme and budget of Pandals in Kolkata. The pandal is designed and decorated with one of the most finest and best quality materials. Do not miss out on this pandal as with a high budget they also offer high hospitality. Back in 2013, they spent around 2 crores to organize the Puja. 

Nearest metro- RK Ashram Marg
8. Sushant Lok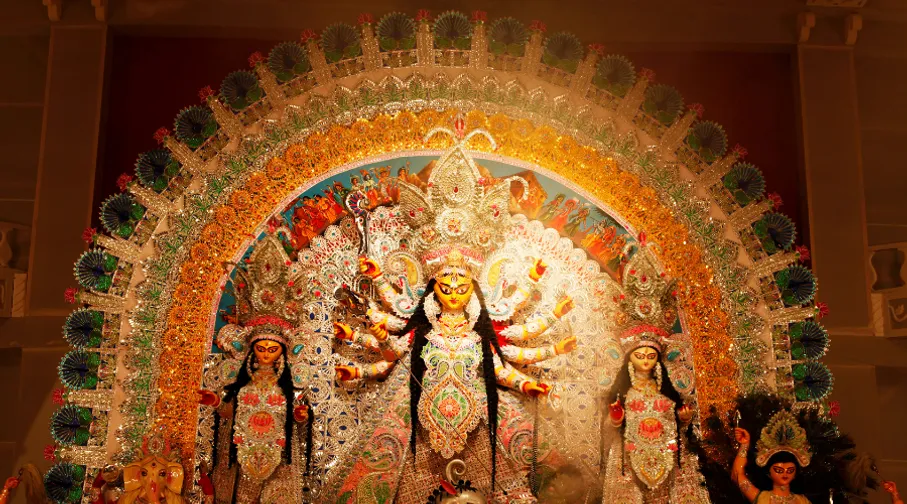 Source
Sushant Lok pandal is situated in Gurgaon, so don't worry Gurgaon folks, you don't have to travel all the way to Delhi. They organize simple yet impactful themes for their Puja. Do keep your schedule free in the evening as they organize cultural programs mainly for renowned celebrities. 
Nearest Metro Station- Iffco Chowk
9. Durgotsav, GK II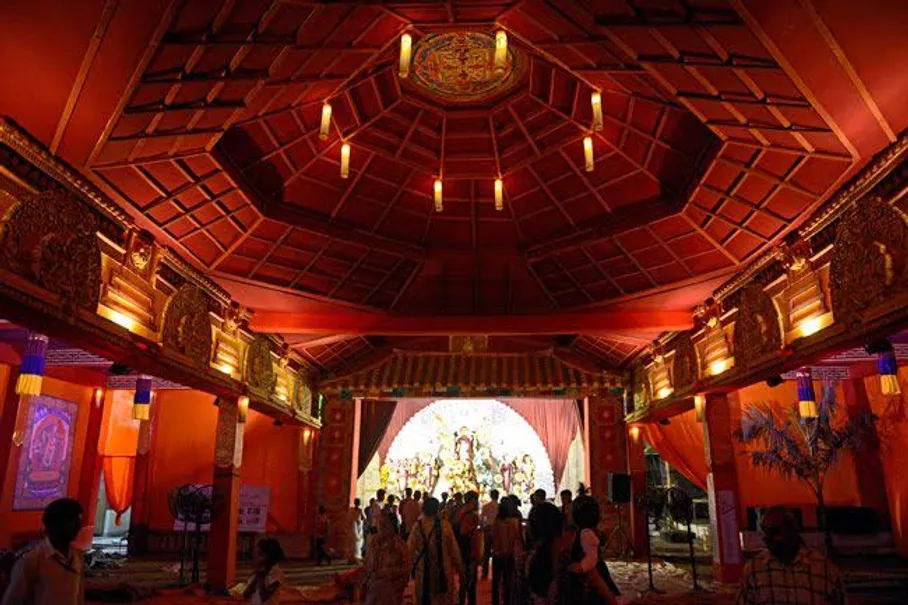 Soure
GK II in Delhi has a posh crowd, hence do visit this pandal if you want to interact with the elite Bengali crowd in Delhi. The Bhog here is made up of organic ingredients and olive oil, perfect for those who are health conscious. So be part of this celebration with no tension in your body. 

Nearest metro station - Greater Kailash
Which of these puja pandals is definitely on your list? Tell us in the comment section below.