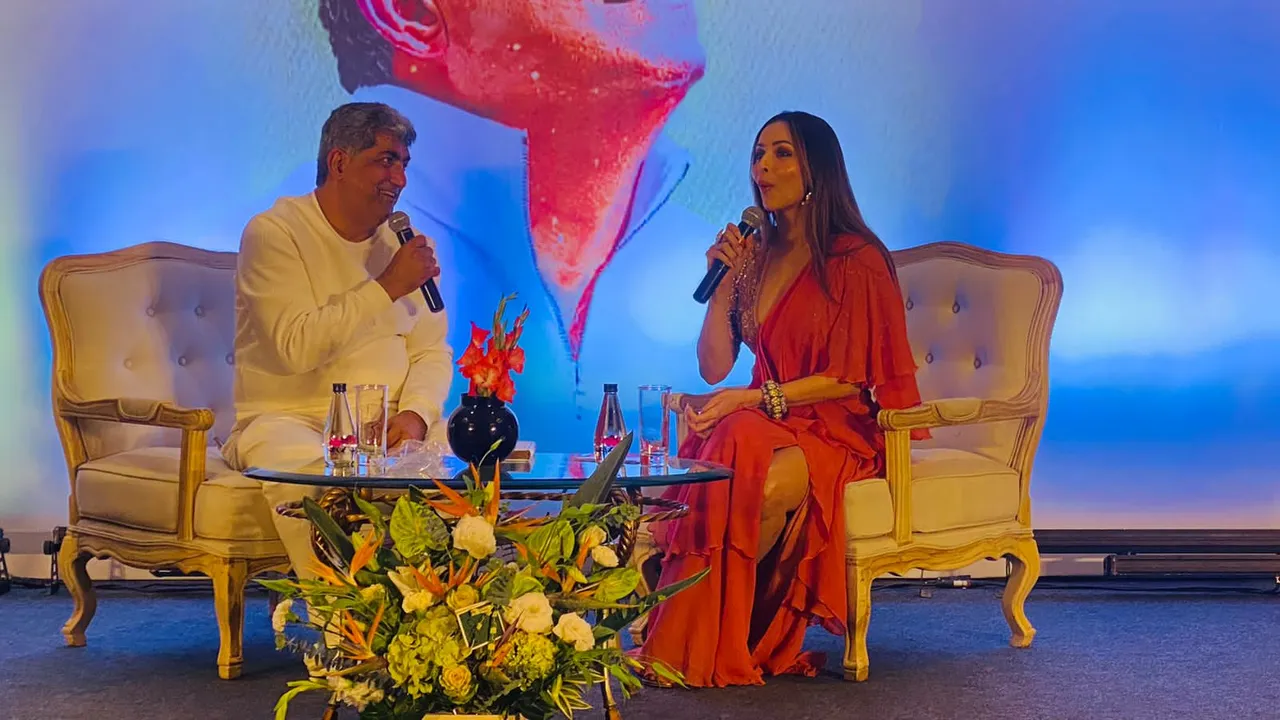 'Realizations of a Yogi' by AiR is a personal account of the author's spiritual journey, experiences, and realizations.
Malaika Arora was at the Leela Palace in Bengaluru on the 5th of September to launch a book, 'Realizations of a Yogi', by a well-known and revered spiritual mentor, transformational author, and philanthropist, AiR - Atman in Ravi. This comes just days after actor-humanitarian Sonu Sood visited AiR Humanitarian Homes in Bengaluru, while spiritual orator Jaya Kishori recently had an insightful conversation and discussion with the notable author.
Malaika was all praises for 'Realizations of a Yogi' and appreciated the lucidly explained spiritual truths in the book, along with captivating poetic expressions. 'We all desire that and this. A Yogi doesn't desire. He lives in bliss.' A must-read, she calls it. She also admired the illustrations and aesthetically appealing book cover. One could, for once, say that it would be fair to judge a book by its cover. Malaika articulated her own spiritual beliefs including her acceptance of the Law of Karma and the universality of it — we reap as we sow and nobody can escape Karma. She added, "To be spiritual, one doesn't have to renounce everything — rather live with the realization of the truth, of who we are. Spirituality is a way of life."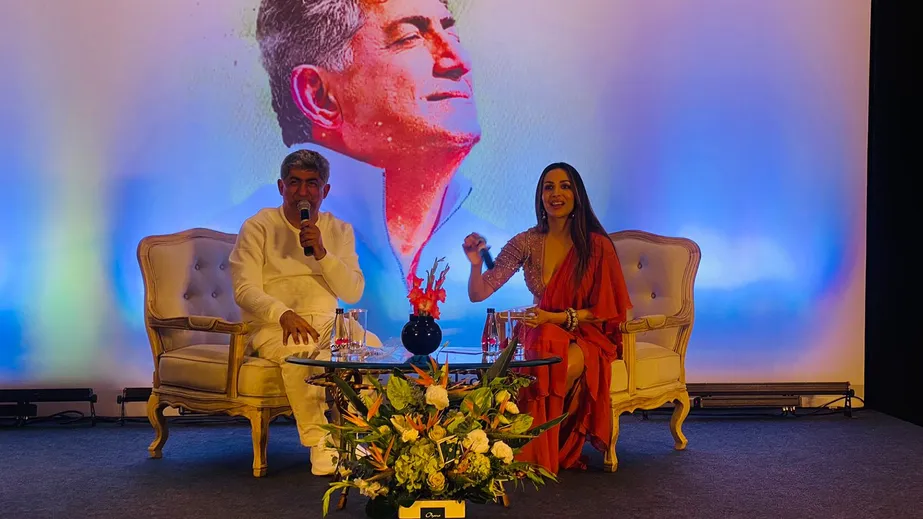 'Realizations of a Yogi' by AiR is a personal account of the author's spiritual journey, experiences, and realizations. AiR, a business tycoon, and entrepreneur, gave up his uber-successful retail empire, to take a path that few take — the path of spirituality. AiR's spiritual quest led him to self-realization, God-realization, and a life of peace and joy. One of AiR's recent bestselling books - Happiness is Success, a Rupa publication, addresses man's unrelenting and misguided quest for happiness. In Realizations of a Yogi, AiR goes a step ahead. In accordance with his mission to help people discover the way to eternal happiness through Enlightenment, he shows how the realization of the truth and being ever connected to the Divine, living as a Yogi, can be a source of uninterrupted joy.
The book launch at the Leela Palace was well-attended by an eclectic audience of close to 200 people, including business leaders from the YPO and spiritual seekers. There were discussions on life, happiness, Karma, and the purpose of human existence, too. Amongst the attendees were celeb storyteller-actor Sudhanshu Rai and director Puneet Sharma, the makers of films and shows like Chaipatti & Detective Boomrah.