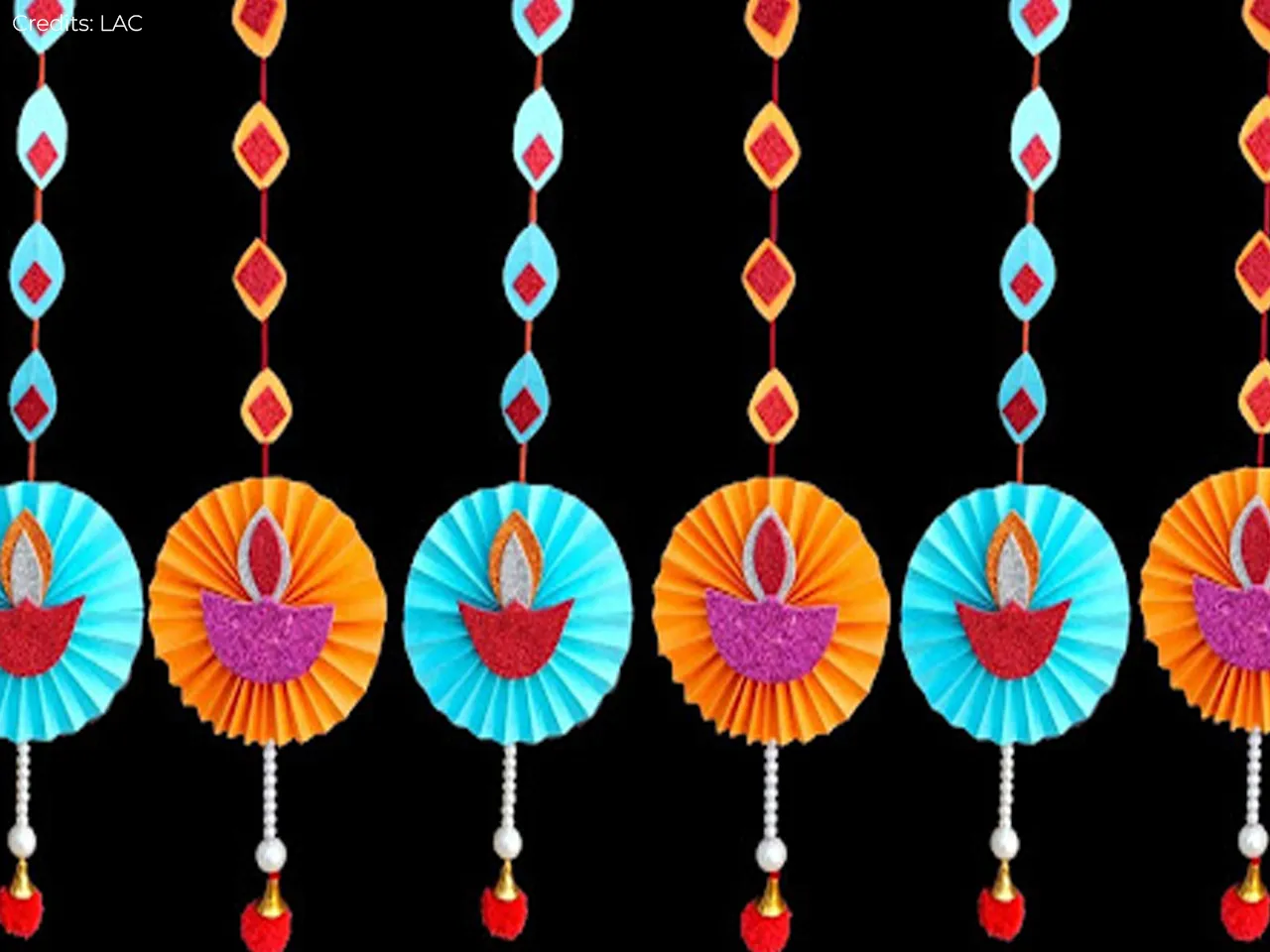 From accent backdrops to some spiritual wall hangings, here is a list of wall decor ideas for Diwali to add glitter to your house.
After cleaning the walls and painting them with a splash of colours, it's finally time to decorate them before the festivity. If you want to add grace to your walls then check out these wall decor ideas for Diwali.
1. Wall Hangings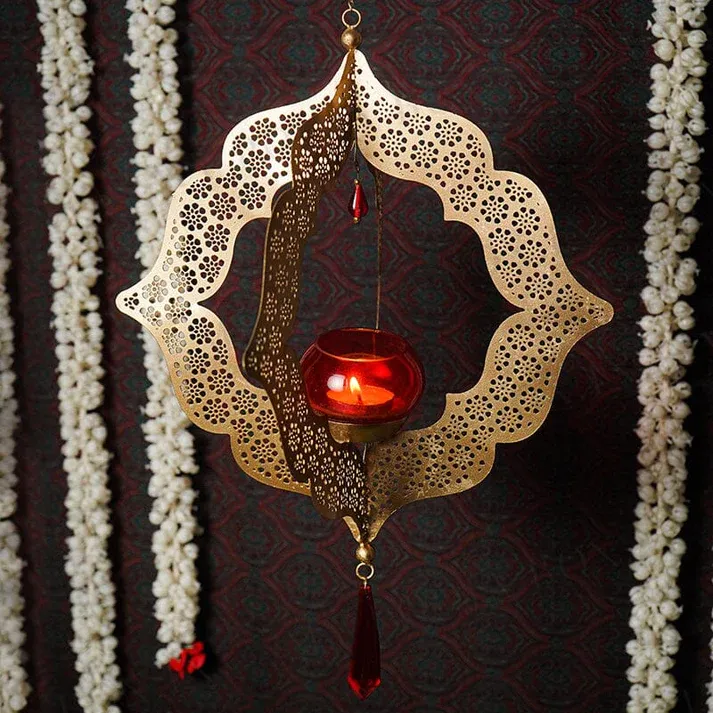 Flower garlands add grace and are essential for Diwali wall decor. Give it a modern look with vivid wall hangings from My Pooja Box. 

2. Torans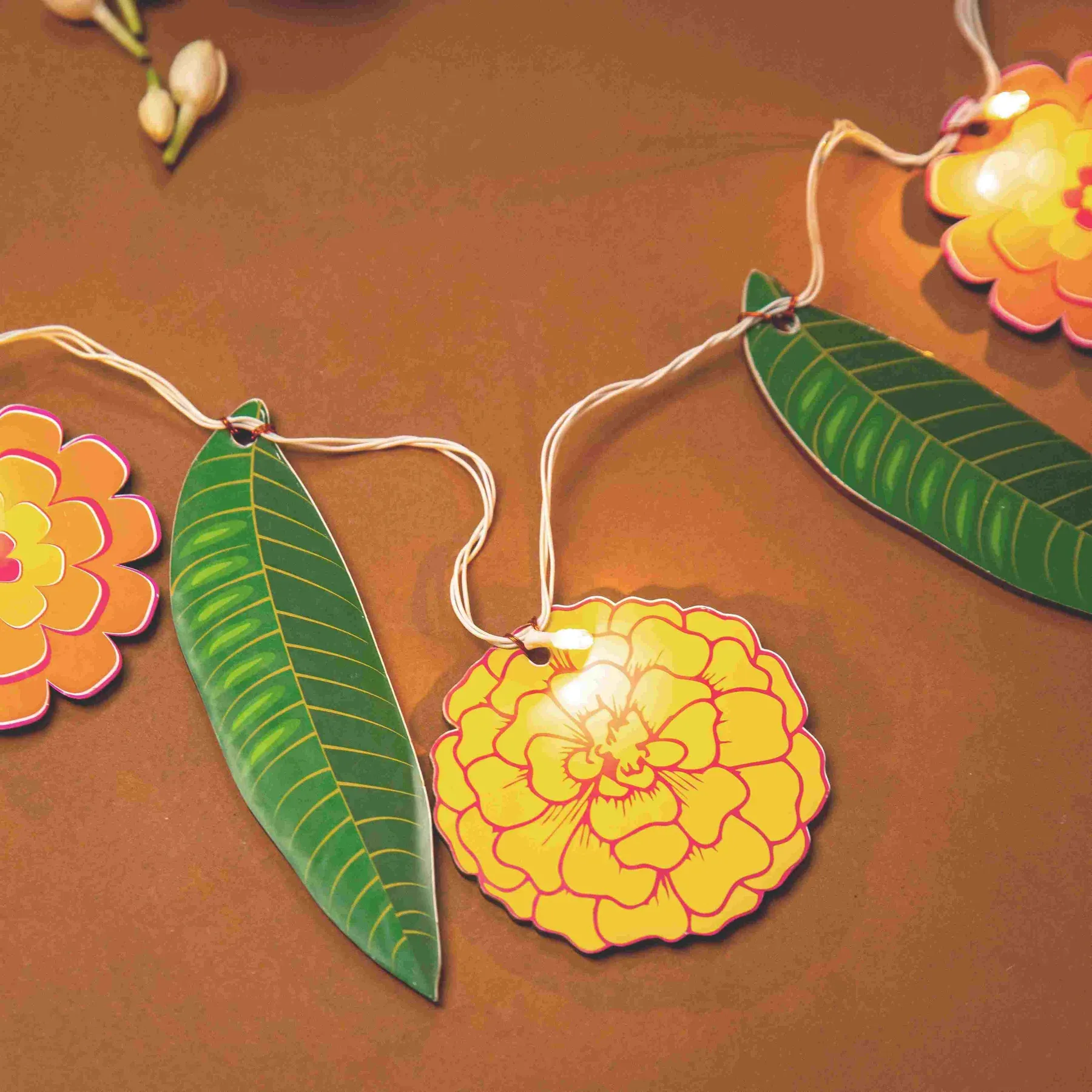 Torans and Diwali go hand in hand. So get a toran (a hanging usually tied on the entrance of the house) and add some traditional vibes to the festival with Zwende. 

3. Religious Sign Wall Decor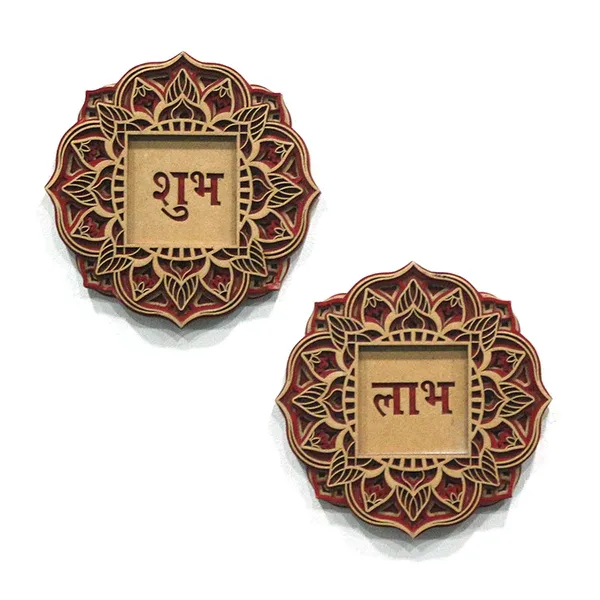 The walls of people celebrating Diwali look empty without Swastik, Shubh-Labh, Diya or Pagla (feet of goddess Laxmi). You can get these signs from Endmill Kalakruti.

4. Wall Decals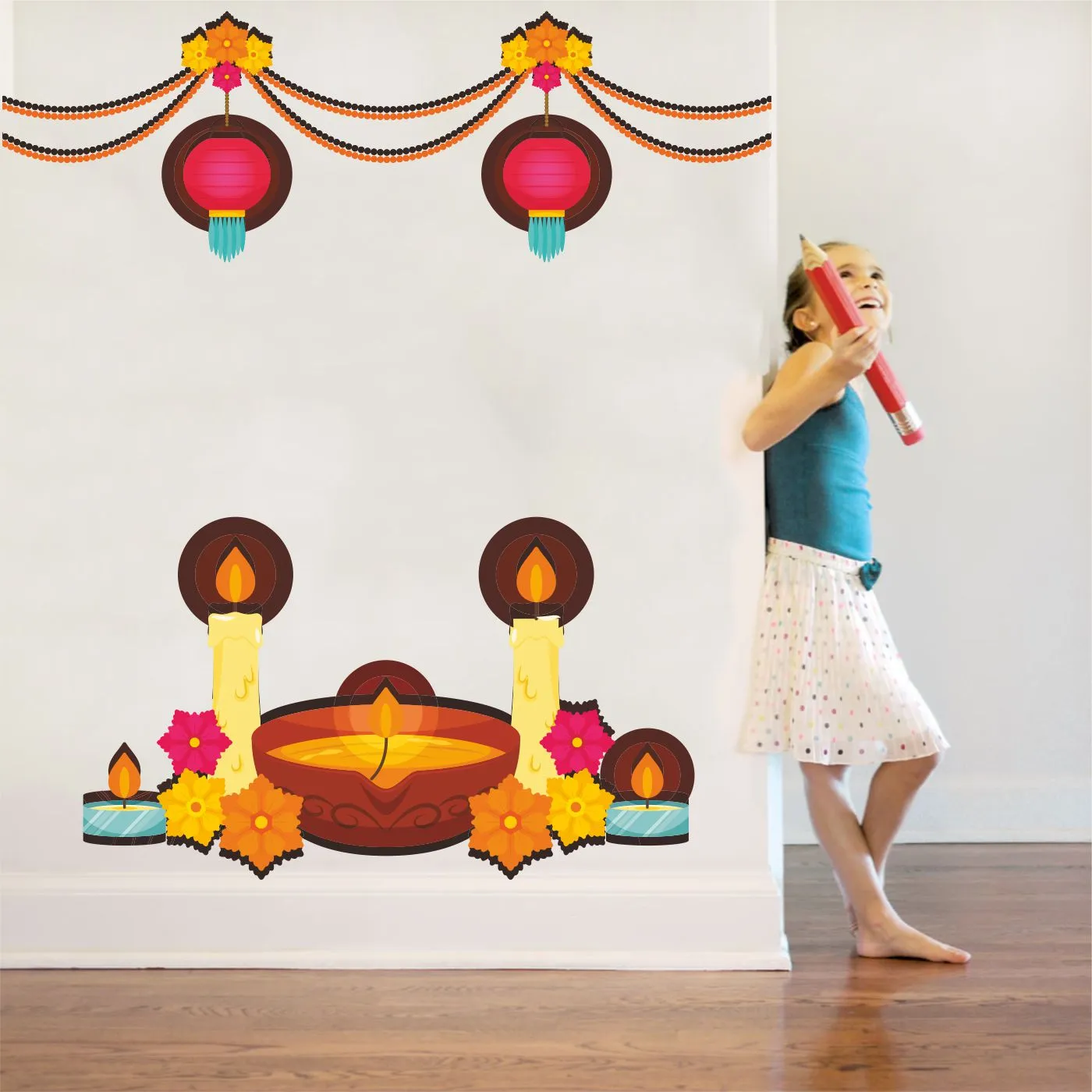 Wall Decals or Wall stickers are a hassle-free and appealing option. They can be a good buy if you are doing your Diwali preparations last minute. Check out Orka Home for the same. 

5. Wood Wall Accent 
Wood wall accents give a rustic look and can be an ideal fit for festive decor. Check out Urban Ladder's collection with intricate designs on wood to get your bold wall look ready. 
6. Pattern Plates 
Wall plates are a recent obsession for wall decorations. Pattern plates can be a beautiful addition to amp up your festive decorations. Look out for plates from Shaak. 

7. Wallpapers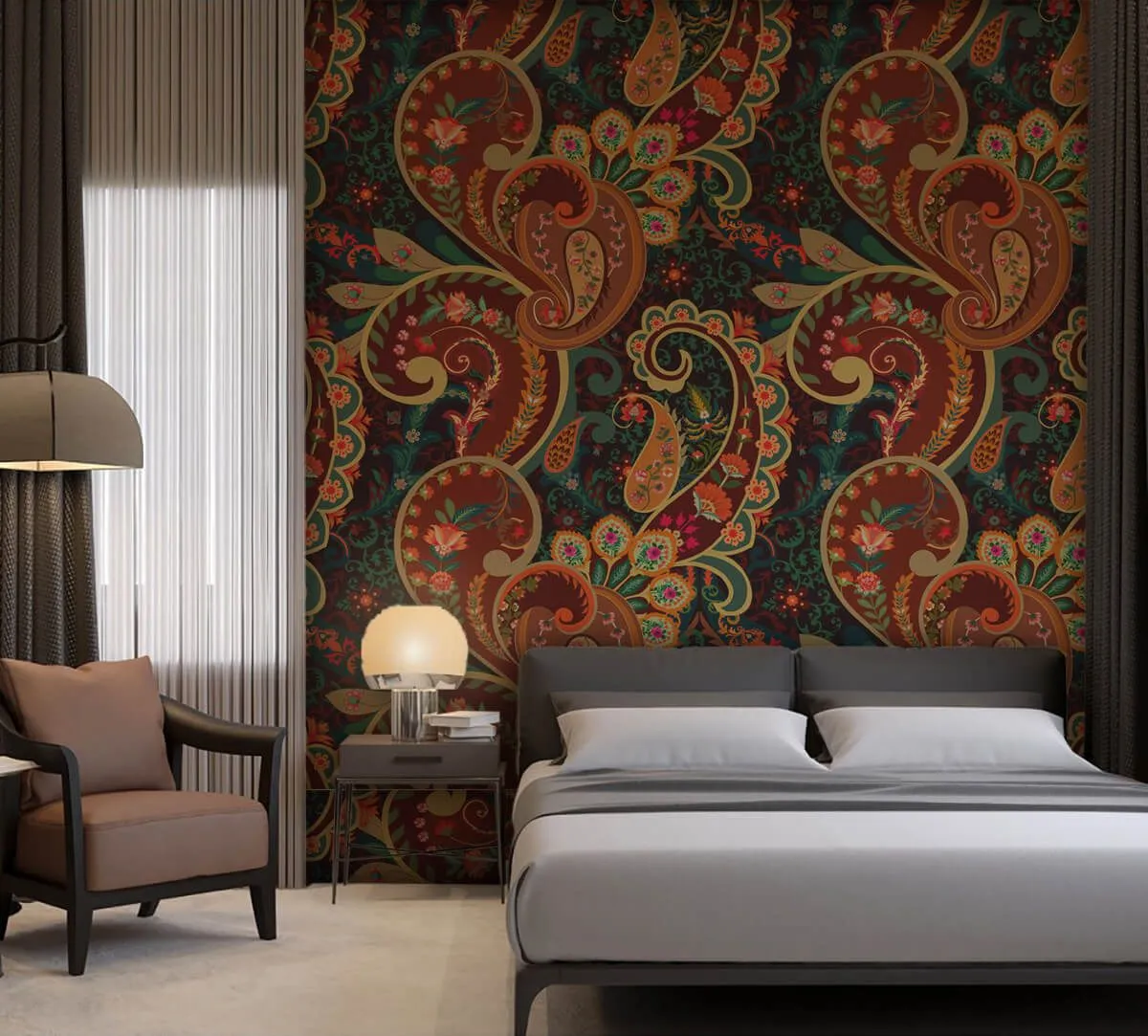 Get a wall backdrop or a wallpaper and make your home glow with vibrance. A designer wallpaper from Life n Colours can be a good find. 

8. Ceramic Wall Sculptures 

Give your walls a realistic look with 3D wall sculptures. You can check out Home Artisan if you are looking to explore this option for the festivity.