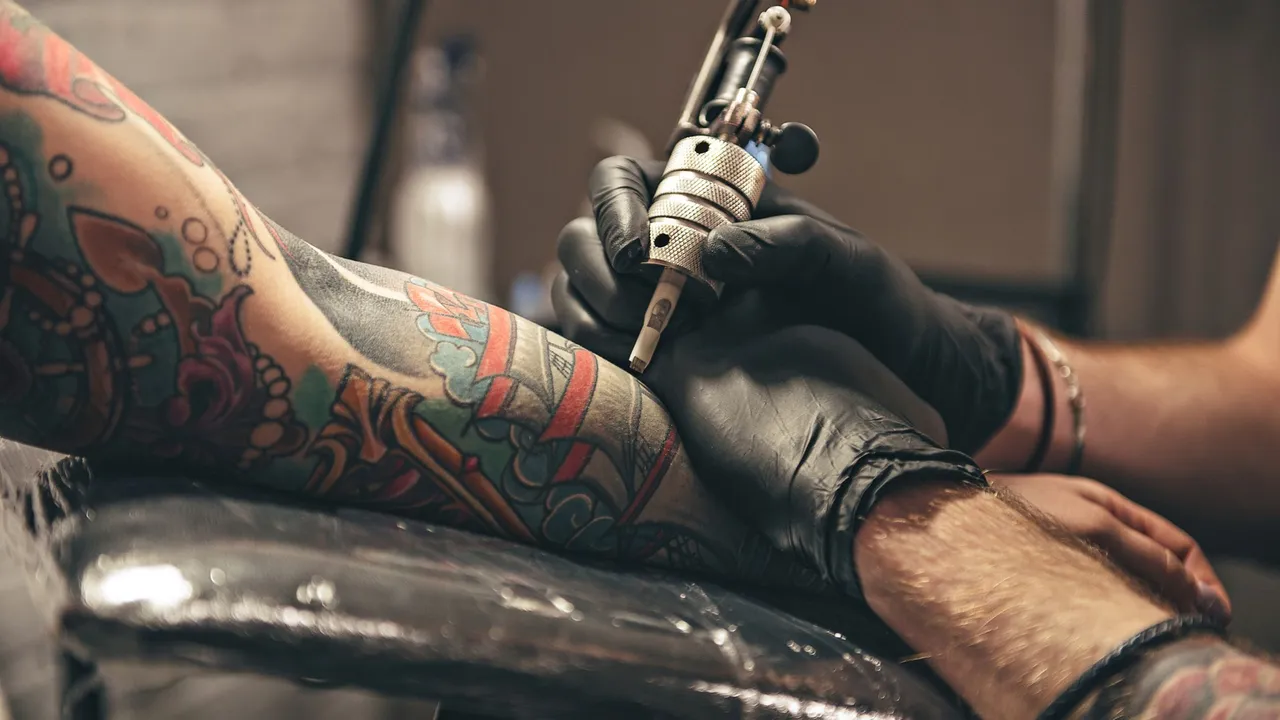 Tattoos are a permanent body art form made by injecting ink into the skin's dermis layer using a needle. Are you intrigued just like us? Be with us to know the best tattoo artists in Delhi!
People often get tattoos for personal, cultural, or aesthetic reasons, and the meaning behind a tattoo can vary greatly from person to person. Tattoos can depict anything from intricate designs, symbols, or text to realistic portraits and abstract art. Tattoos can be a form of self-expression and storytelling, and they can hold significant sentimental value for the wearer. But one must be very careful, it's a needle after all. Hence, here are some of the artistic tattoo shops you can visit to get inked in Delhi NCR as per our research.
1. Devil'z Tattooz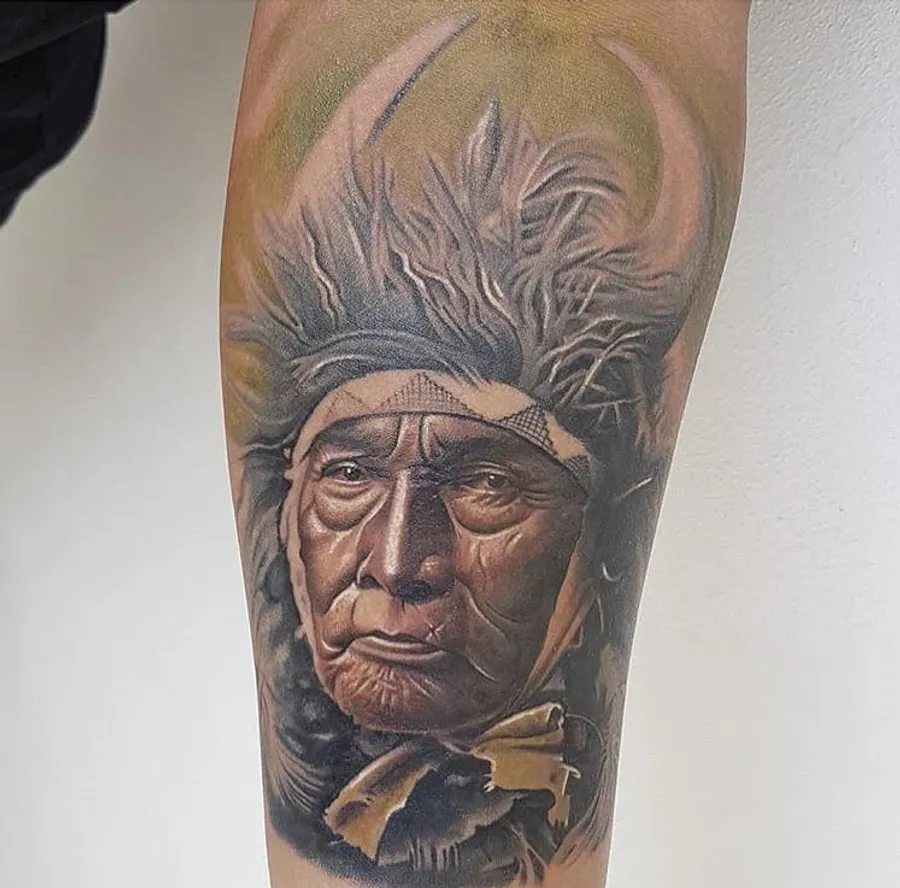 Tattooz Studio is the biggest chain of tattoo studios in the town. The founder of the chain, Mr. Lokesh Verma was one of the first people to start the tattoo business in India. He now has a specialization in realistic images. The studio claims that it has several skilled artists who are artistic and take all precautions.
Address: Devil'z Tattooz- M 53, M Block Market, GK 1
Contact: +91 9876 543 285
2. Inkinn- Tattoo Studio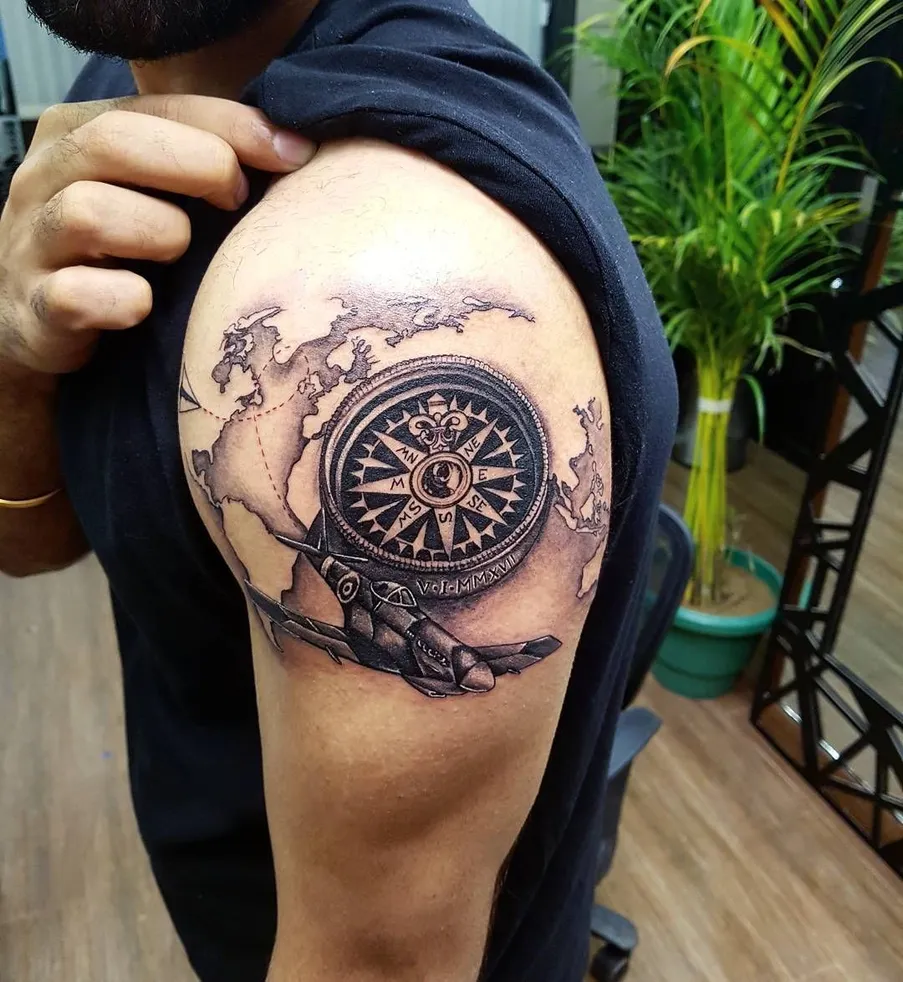 The founders of Inkinn, Max and Amit, aim to make bold designs to match the client's expectations. The tattoo artists in the studio claim to be talented and will help you choose tattoos with a significant meaning behind them. They are particularly interested in the origin of body art, which takes you back to the tribal era. They have a massive fan following on Instagram and also provide cover-up tattoos to upgrade your old ones.
Address: Tattoo Studio - 1497, 2nd Floor, Bhisham Pitamah Marg, Wazir Nagar, South Ex I
Contact: +91 9910 236 996
3. RIP Tattoos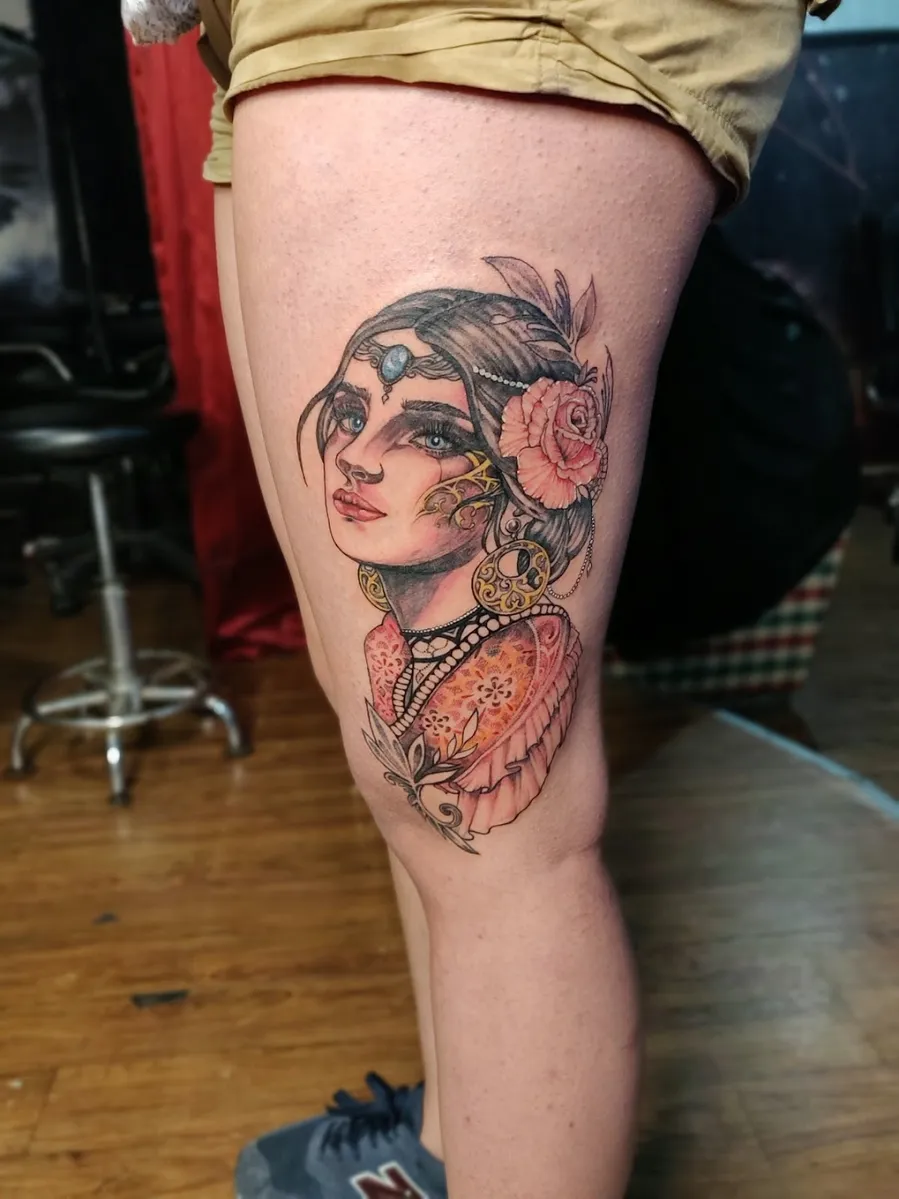 We love Bollywood and we love tattoos! Imagine mixing both. This tattoo studio was featured in the movie "Guilty" starring Kiara Advani. The place is famous for its high quality, custom-made designs and the huge variety of artworks ranging from black and grey to coloured, portraits, pinups, realistic, hyper-realistic, cover-up, and Japanese and Maori tribal art.
Address: A-90, 2nd-Floor, Lajpat Nagar II & UB-40, 1st Floor, Jawahar Nagar, Kamla Nagar
Contact: +91 9899 987 986
4. Manjeet Tattooz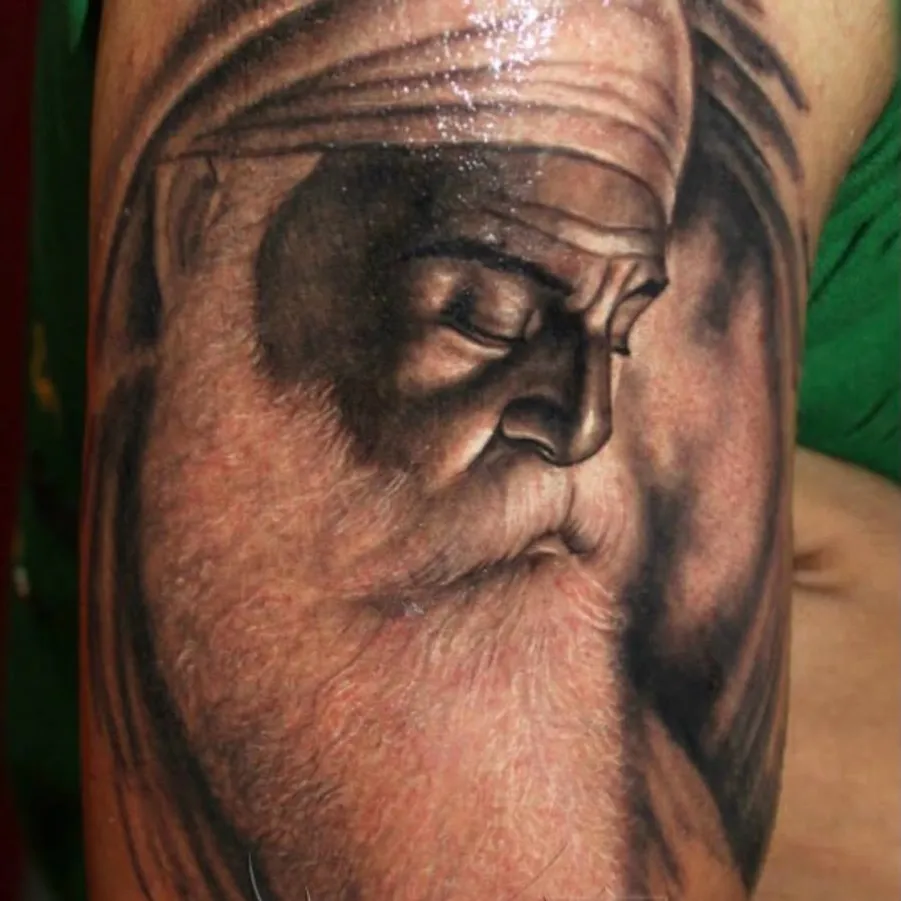 Situated in the bustling lanes of West Delhi is Manjeet's Tattooz, which is an award-winning tattoo artist and specializes in realistic portraits. Also here's a titbit for you; If you are someone interested in tattoo designing and want to learn from one of the best, he also runs a few long and short courses for budding tattoo artists. Go enroll now! 
Address: E-11 1st Floor, Main Jail Road, Near Gurudwara, Fateh Nagar
Contact: +91 9212 732 756
5. Tattoo Villa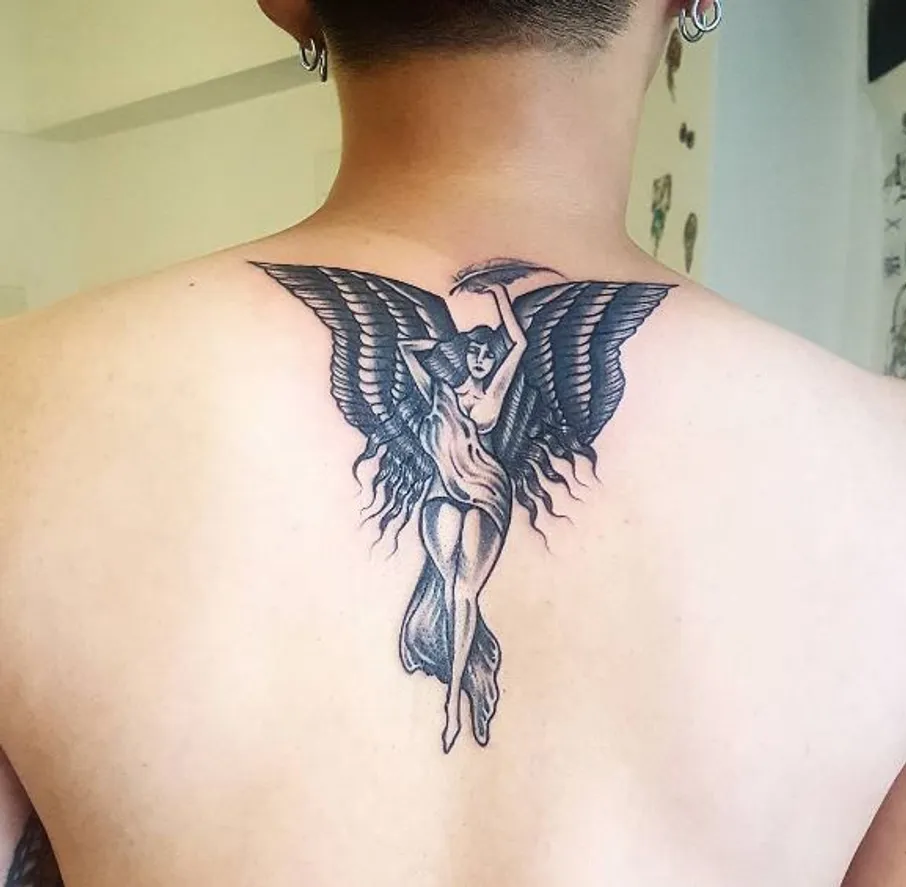 Lajpat Nagar is the forever favourite place for food and shopping, but you have to check out this tattoo studio situated in Lajpat Nagar for its client servicing. This tattoo studio claims to have permanent clients all over the world, so do check them out. Mika Singh and Marshal Sehgal, two of the most renowned singers, have also used their services. 
Address: E-11 1st Floor, Main Jail Road, Near Gurudwara, Fateh Nagar
Contact: +91 9212 732 756
6. KDz Tattoos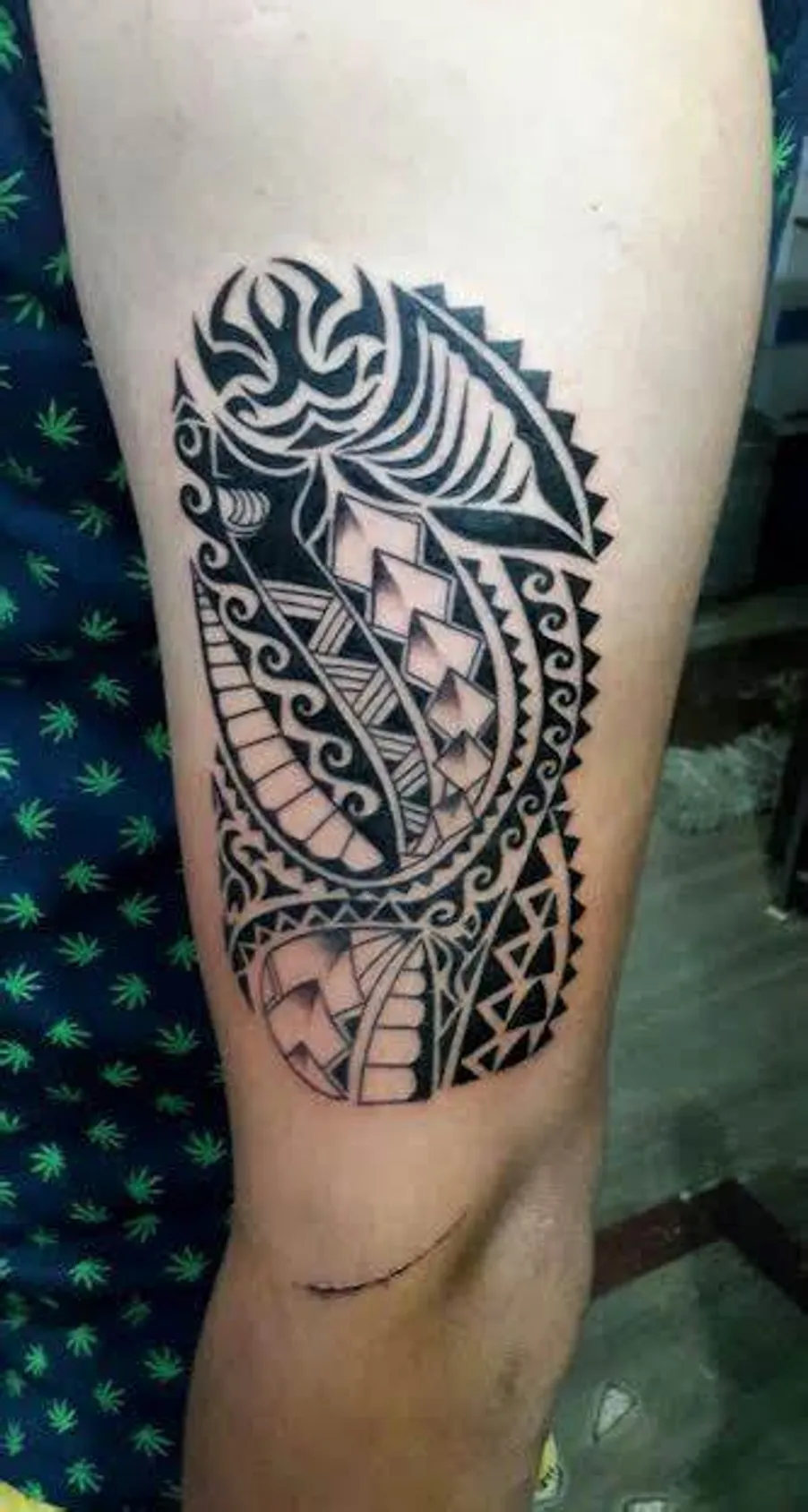 We are talking about the cool kids of KDz Tattoos who claim to be the champions of bespoke designs. They have a tattoo studio in both Gurgaon and Delhi and is the go-to place for all the youngsters who want something bold and chic. Check them out for their tattoo care tips and training courses! 
Address: Block S, Near Neelkanth Hospital, DLF Phase III, Gurgaon
Contact: +91 9899 229 854
7. Monsters Ink. - Nimz Tattoo
Monsters Ink in Gurgaon is the place you go when you have an idea in your mind you want to imprint. Nimz, the tattoo artist claims to create designs straight from your mind to your body with utmost hygiene and care. Gurgaon isn't that far guys, go check him out! 
Address: Nimz Tattoo Studio - DLF Phase III, V Block, Lane 11, Gurgaon
Contact: +91 9871 514 054
8. 3D Tattoo Studio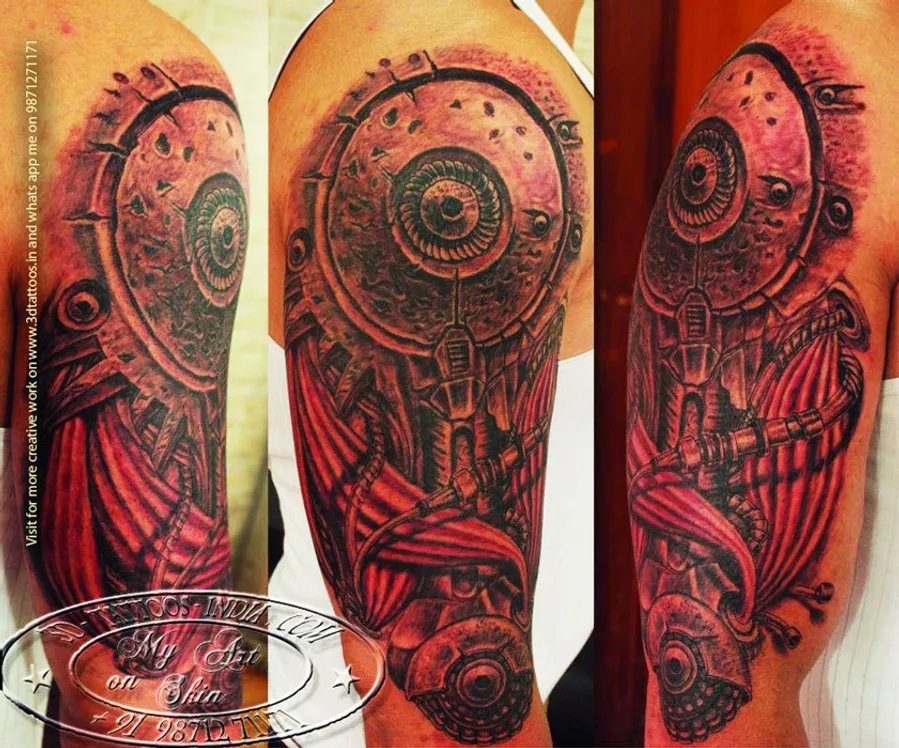 Located in one of the poshest areas in South Delhi is this hub of talent. The studio provides permanent, temporary, and cosmetic tattoos, along with other facilities like cosmetic eye lining and skin matching. According to them, you can trust their tattoo artists blindly because they never disappoint! They also provide scar coverups and Cosmetic tattoos as per your needs. 
Address: A-454, Defence Colony
Contact: +91 9871 271 171
9. N.A Tattoo Studio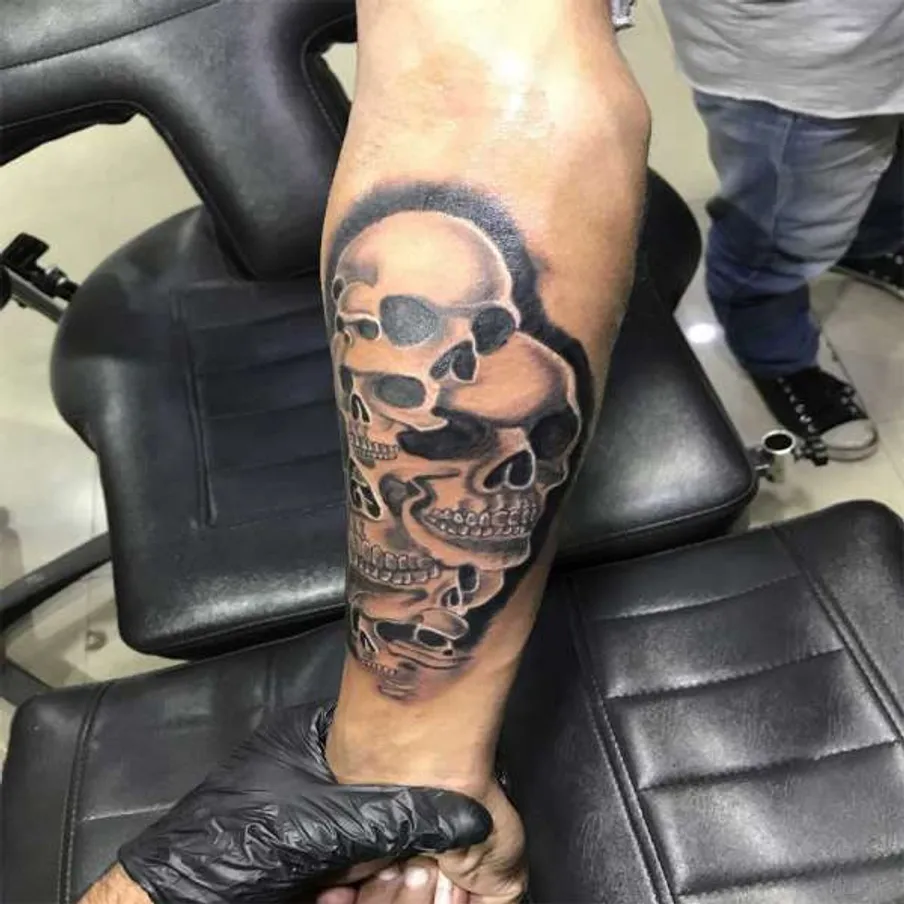 Bustling lanes of Karol Bagh and the well-maintained roads of Noida are the two locations where N. A Tattoo Studio creates magic. They provide free consultations, and you can book an appointment online through their website to get an idea about your tattoo art. They have also paid special attention to aftercare and have created a video on the topic, which is available on their website as well as on YouTube.
Address: Channa Market, Block 6A, West Extension Area, Karol Bagh/ Sector 18, Noida
Contact: +91 8800 878 580
So are you ready to get inked or are you ready to get inked? "Wink Wink"