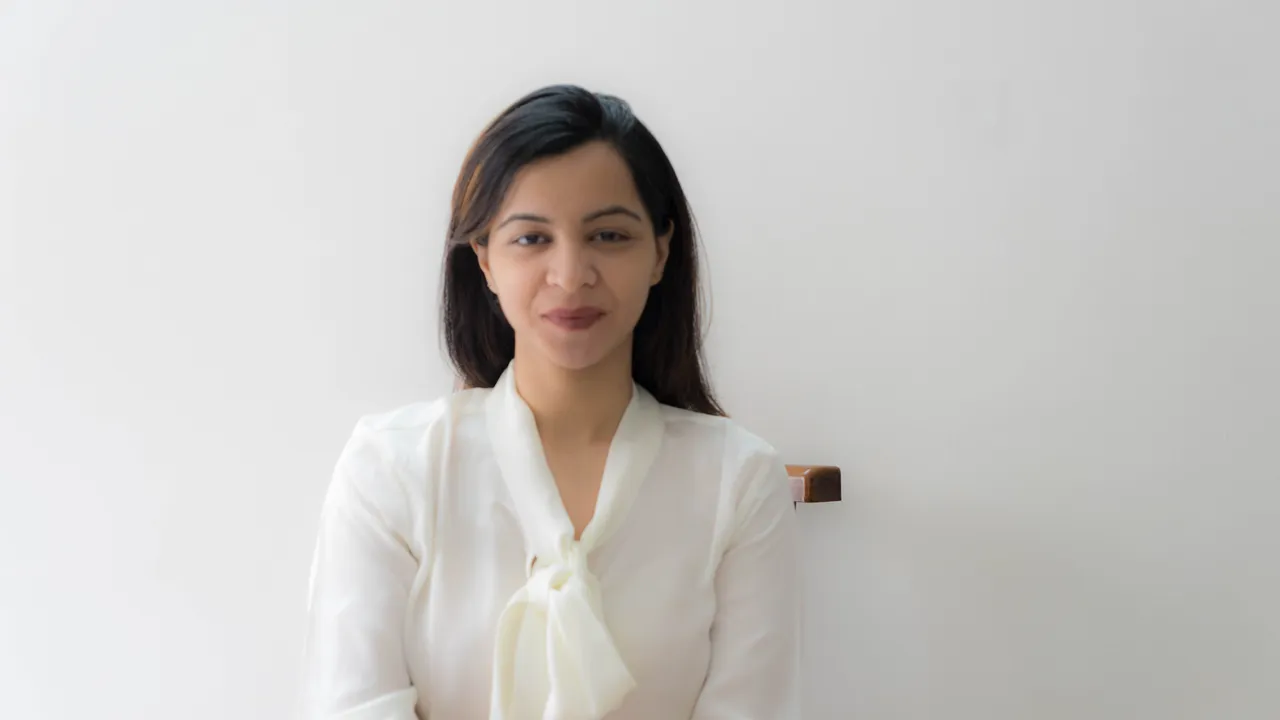 Founded by Dipti Tolani, SALT Attire offers a range of workwear that is customizable, making them both- comfy and stylish.
Dipti Tolani, who is a true goan by heart shifted from the USA to Gurgaon after ditching her job for one reason which was to start her own business. From having no idea of the market to finding the right vendors and building a brand, that's now known to a lot of working women, she founded Salt Attire and has come a long way. 
In this interview with Abhishsansa Mathur, she spoke about her journey, challenges, future plans, and more, and here's the excerpt of the same below. 
Tell me a little about yourself.
I was born and raised in Goa. I pursued my engineering studies and initially worked in Pune. I started my career in the fintech field. After that, I moved to the USA, where I continued my studies and gained work experience. However, my true passion was always to start my own business, which is why I eventually returned.
Can you walk us through your journey of starting Salt Attire?
I delved into various tech-related ideas, but I was uncertain about the business model for them. Some aspects just didn't seem to fall into place. During this exploration, I crossed paths with people who made me realize the potential in the clothing industry. I was acquainted with individuals who purchased Indian-made products while living abroad, which sparked my interest.
Around the same time, reports indicated a growing market for workwear in India. It was also when the concept of Direct-to-Consumer (D2C) was gaining traction. I was drawn to the idea of creating a high gross margin business with profitability in mind. That's how I found my way into this field.
Subsequently, I made the decision to return to India and relocated to Gurgaon, which serves as a manufacturing hub.
What were the challenges? 
There were several challenges! The first was, of course, the significant life change of becoming an entrepreneur. The second challenge was entering a new industry. Additionally, relocating to a new city added to the complexity, and everything felt quite chaotic at first. However, my primary focus was on obtaining the product, and I tackled the challenges step by step.
Initially, I would search for manufacturers in Noida and Gurgaon using Google Maps, and I always carried printouts of their information with me. I would borrow my cousin's car and visit these manufacturing facilities to test my samples. This is how I began building my network. So, my primary focus was on manufacturing the product rather than sourcing it from a third party, despite the initial difficulties. 
Another challenge we faced was educating the customer. Unlike foreign countries, in India, workwear has been given a specific name, which is advantageous due to the lack of awareness. We had to call it 'workwear' because 'Western wear' can refer to a wide range of clothing styles.
Regarding pricing, we continue to grapple with it because pricing in India can vary significantly, particularly on marketplaces where rates are relatively low. Nevertheless, we make every effort to keep our prices competitive.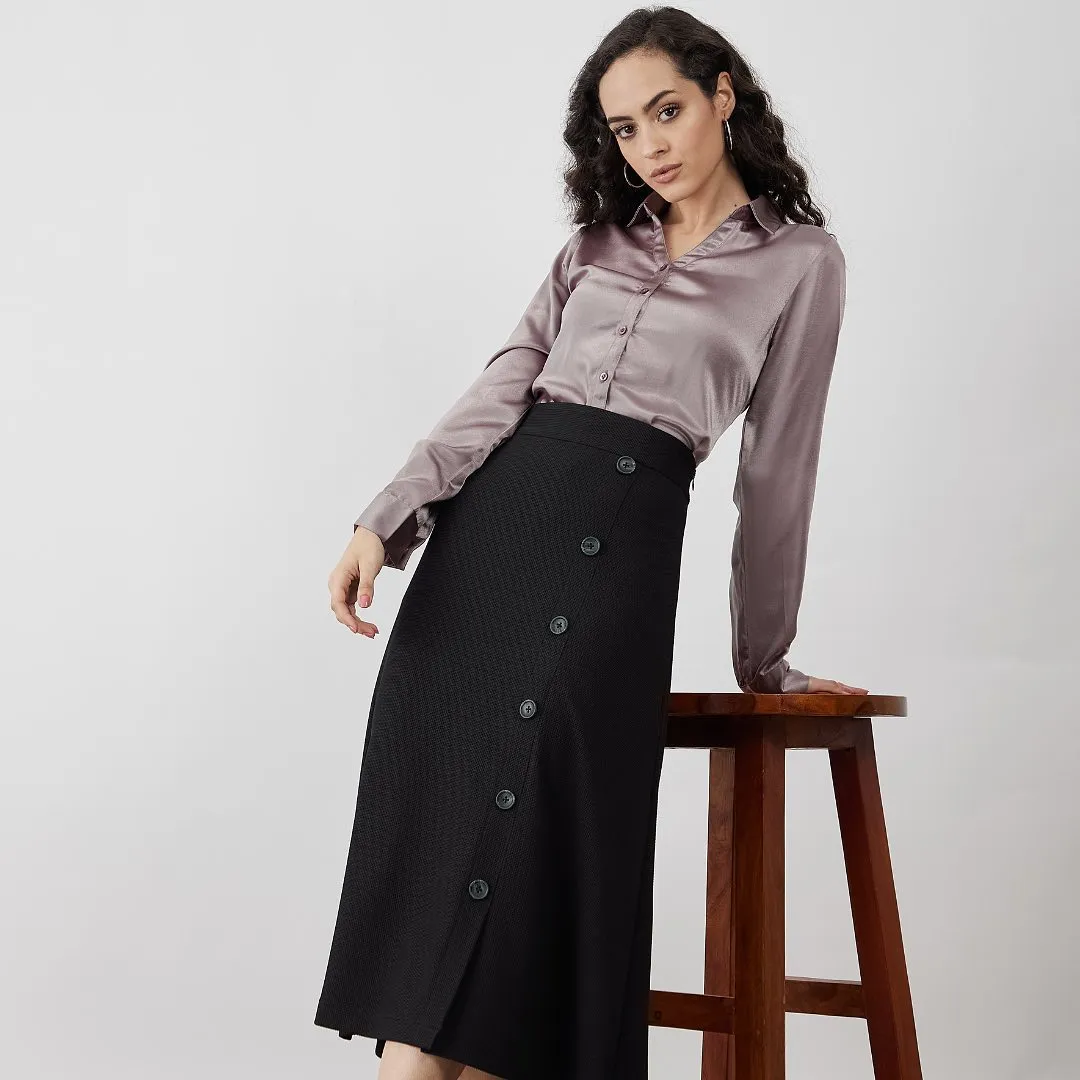 What is your distribution strategy? 
We sell through our website, and we have also established partnerships with marketplaces like Nykaa and Myntra. Additionally, last year, we expanded into offline retail and opened stores in Mumbai and the Delhi NCR. Another store is set to open in Delhi NCR soon. This approach encompasses omnichannel sales, including offline retail, e-commerce, marketplace business, and our website. 
Most of our customization takes place online because when customers shop offline, they are often in a hurry and prefer not to wait for their products. In contrast, online shoppers are generally willing to wait for 3-4 days, which results in a higher demand for personalized products in the online space.
Currently, our business is distributed across all three channels. Offline sales account for approximately 30-35% of our revenue, while the remainder is generated online. This online segment is further evenly divided between marketplaces and our website.
How do you navigate the competitive landscape in the workwear category with several other players?
I believe that, in the end, it's the product that speaks for itself and brings customers back. My brand isn't just about fashion; I've also focused on its functionality, ensuring a great fit, the choice of fabric, and the comfort it offers. It's all about delving deep into the product and truly understanding what the customer is seeking. We maintain a close connection with our customers and strive to comprehend their pain points and needs.
We conduct numerous feedback calls to better understand their preferences, and the insights they provide are often invaluable in developing superior products. For instance, many customers express specific concerns about certain areas of their bodies and seek solutions. Some women are body-conscious and some have even explicitly shared their perceived problem areas and asked for assistance in finding suitable clothing. This feedback has significantly influenced our design choices. For example, due to concerns about accentuating the tummy, we've introduced more shift and A-line silhouettes.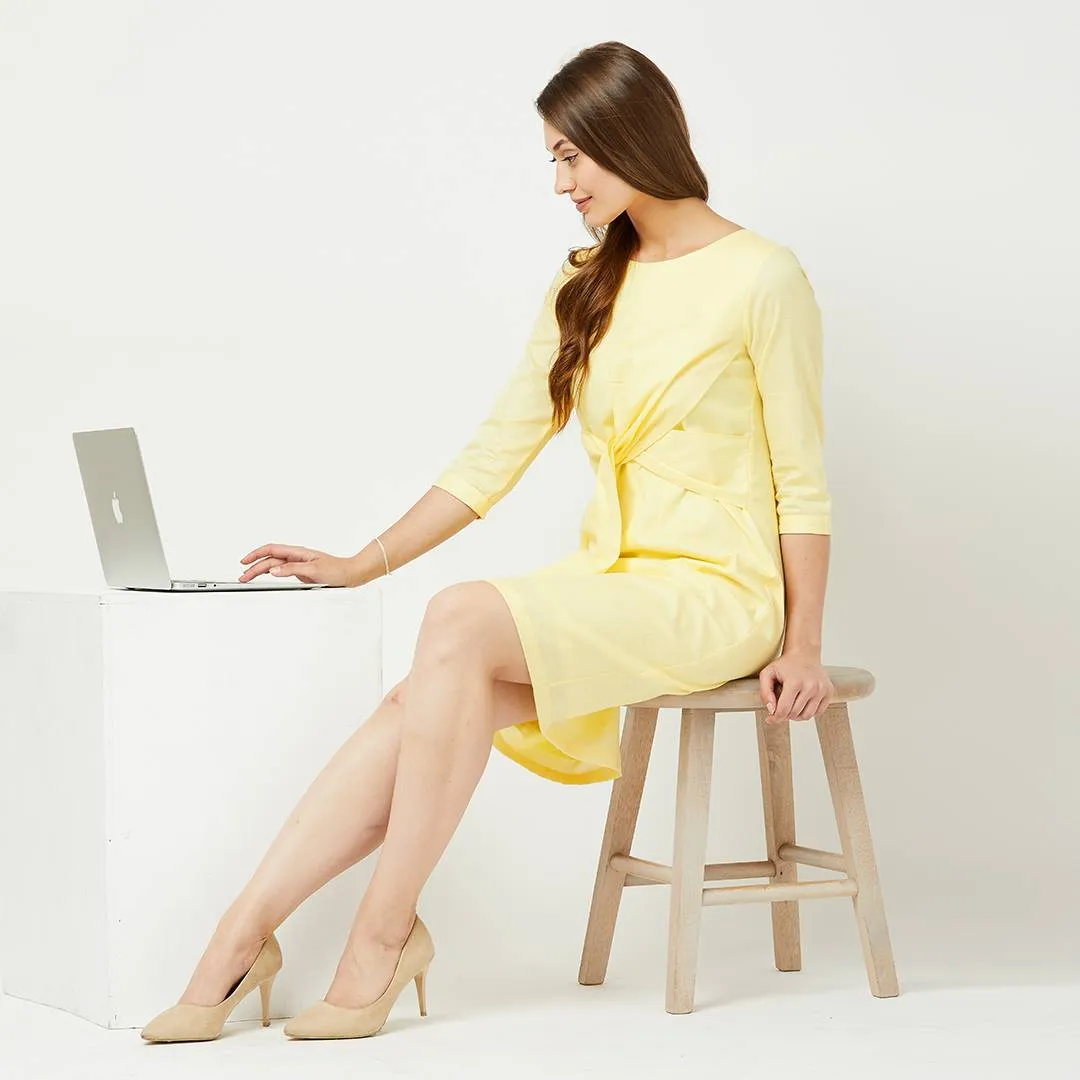 How do you approach the design and execution process?
We have been able to complete the process in as little as two weeks, although it typically takes a bit longer. For each of the four seasons—fall, winter, summer, and spring—we introduce 30-40 new products. Every season calls for fresh designs and styles, and we adapt our collections accordingly. In India, where festive occasions hold great significance, we also curate special collections featuring outfits made from Chanderi and Organza, suitable for office parties and home wear.
Our product line includes a standard size designed to fit the Indian body type, making it perfect for family gatherings. For instance, our skirts are knee-length. When we noticed a demand for dresses suitable for these occasions, we paid attention to the feedback and adjusted our offerings to meet their needs.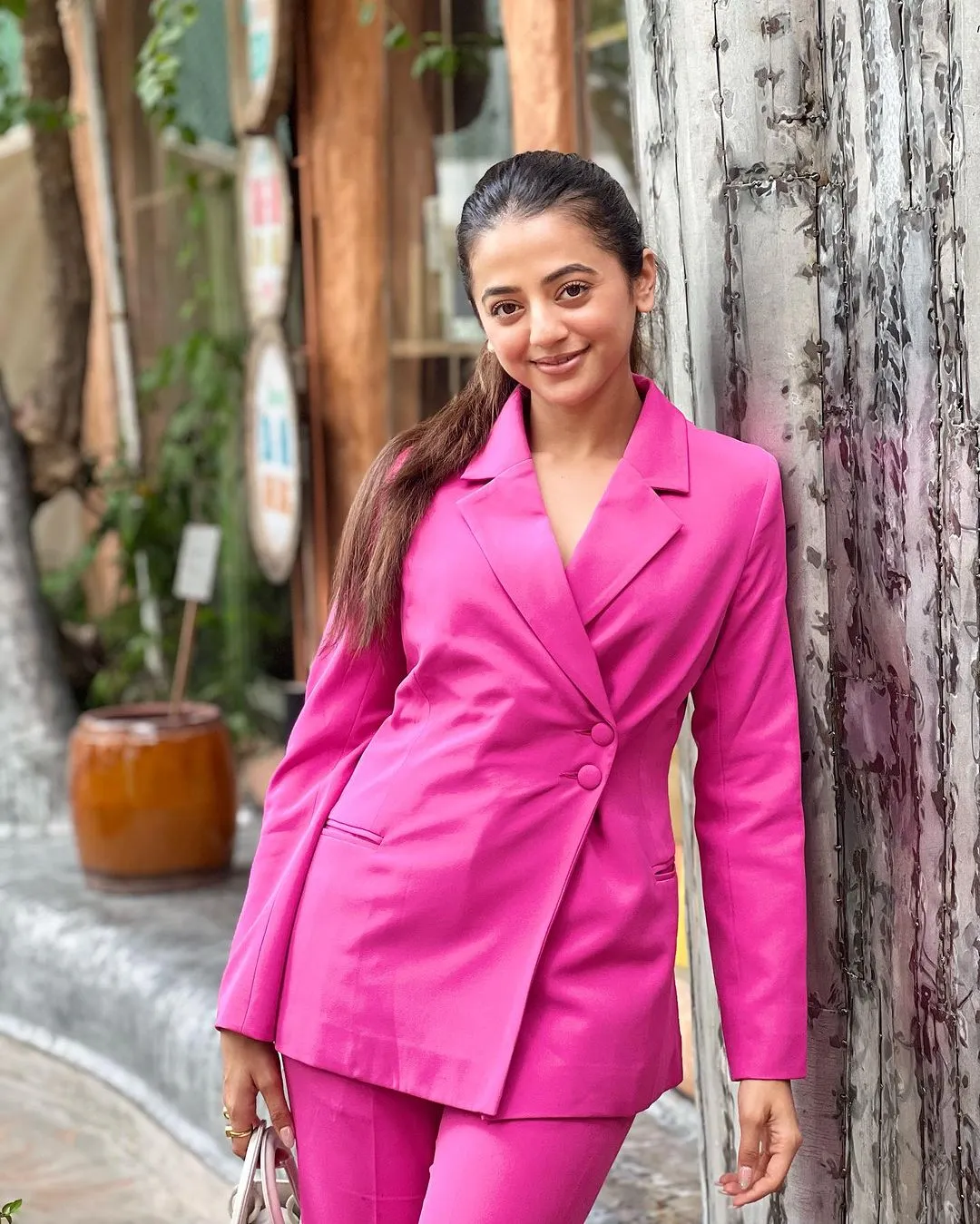 How do you handle and resolve any errors or challenges that may occur during the customization process?
Customization often involves encountering errors. Ultimately, it all comes down to effective communication. When I mention communication, it revolves around whether the customer has provided accurate garment measurements or has given ample time for the customization process. We maintain a strong line of communication in this regard.
Once we receive the measurements, we double-check with the customer and also inquire about the closest standard size they usually wear. There have been instances when a customer might state their standard size, but the measurements they provide differ significantly. Therefore, we implement additional checks to ensure accuracy and collaborate closely with the customer to rectify any discrepancies.
What are the trends in the workwear industry you foresee? 
One interesting international trend currently is the combination of a waistcoat with flared pants. It's quite popular, whether in stripes or solid colors, and we have plans to incorporate it into our Spring/Summer 2024 collection. However, we also believe in the timeless appeal of basics like pleated plain pants, layered pants, and well-fitting A-line skirts, which are expected to remain in trend. These items are essential additions to any wardrobe.
Future Plans?
We want to capture at least 5-6 more shops in tier-1 cities. Mumbai was last year and this year we're targeting NCR. To boost our online presence and sales we will get on board with more marketplaces. This is what we have in mind for the short term. In the short term, we aim to expand our presence by adding at least 5-6 more shops in tier-1 cities. Following our success in Mumbai last year, our focus this year is on the National Capital Region (NCR). To further strengthen our online presence and boost sales, we plan to partner with additional online marketplaces. These are our short-term goals as we work towards achieving higher revenue figures and maintaining profitability. We envision our growth potential to be at least 8 to 10 times our current level. Ultimately, our aspiration is for every woman to have a Salt Attire outfit in her wardrobe.
What would be your advice to a young entrepreneur in this field?
Your attitude plays a crucial role and can impact every aspect of your journey. There will inevitably be times when things don't go as planned, and in those moments, it's up to you to turn setbacks into opportunities for growth. Avoid dwelling in self-pity; instead, focus on learning from the experience. Analyze how things could have been done differently or why something didn't work out, and then move forward. Maintaining a positive attitude and resilience are key.
Furthermore, don't hesitate to seek help or ask for favors. The worst response you can receive is a 'no,' so there's nothing to lose. Explore events and organizations within your industry, as they offer excellent networking opportunities. Being active on LinkedIn is also a valuable resource for connecting with professionals.
Equally important is understanding your target audience and achieving the right product-market fit (PMF). Effective communication with your customers is essential to ensure they return for more.
Founder's Favourites!
Favourite book: Shoe Dog by Phil Knight and The Unusual Billionaires by Saurabh Mukherjea
Favourite Podcast: I'm not a podcast person but I have been watching Nikhil Kamath on YouTube. 
Favourite Movie/ series: Modern Family and Schitt's Creek are my two top anytime.
Fvaourite food: Asian!
Go-to Indian destination: Goa!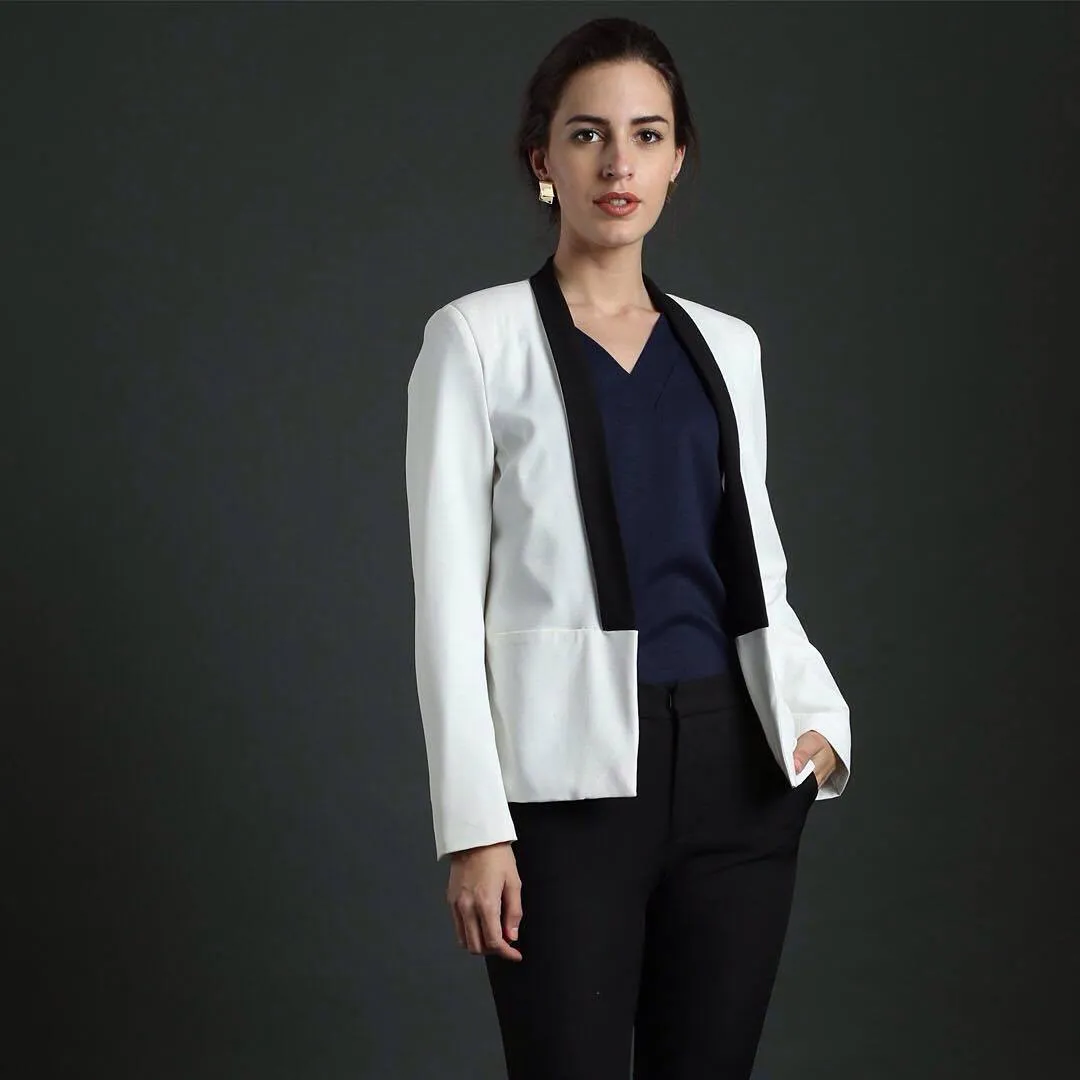 Favourite music: It actually depends on my mood but I pretty much just play the top charts or whatever on Spotify or Amazon Music while I'm driving.
Favourite restaurants: Burma Burma and Big Wong
Fitness regime: I love running and I also used to do a lot of CrossFit. 
Favourite homegrown brands for food and beverages: True Elements and Rage Coffee
Favourite Clothing brand: March Tee
Favourite brand/market for handloom shopping: Delhi Haat
Favourite Luxury Indian brand: Sabyasachi
Favourite brand for ethnic wear: The Loom