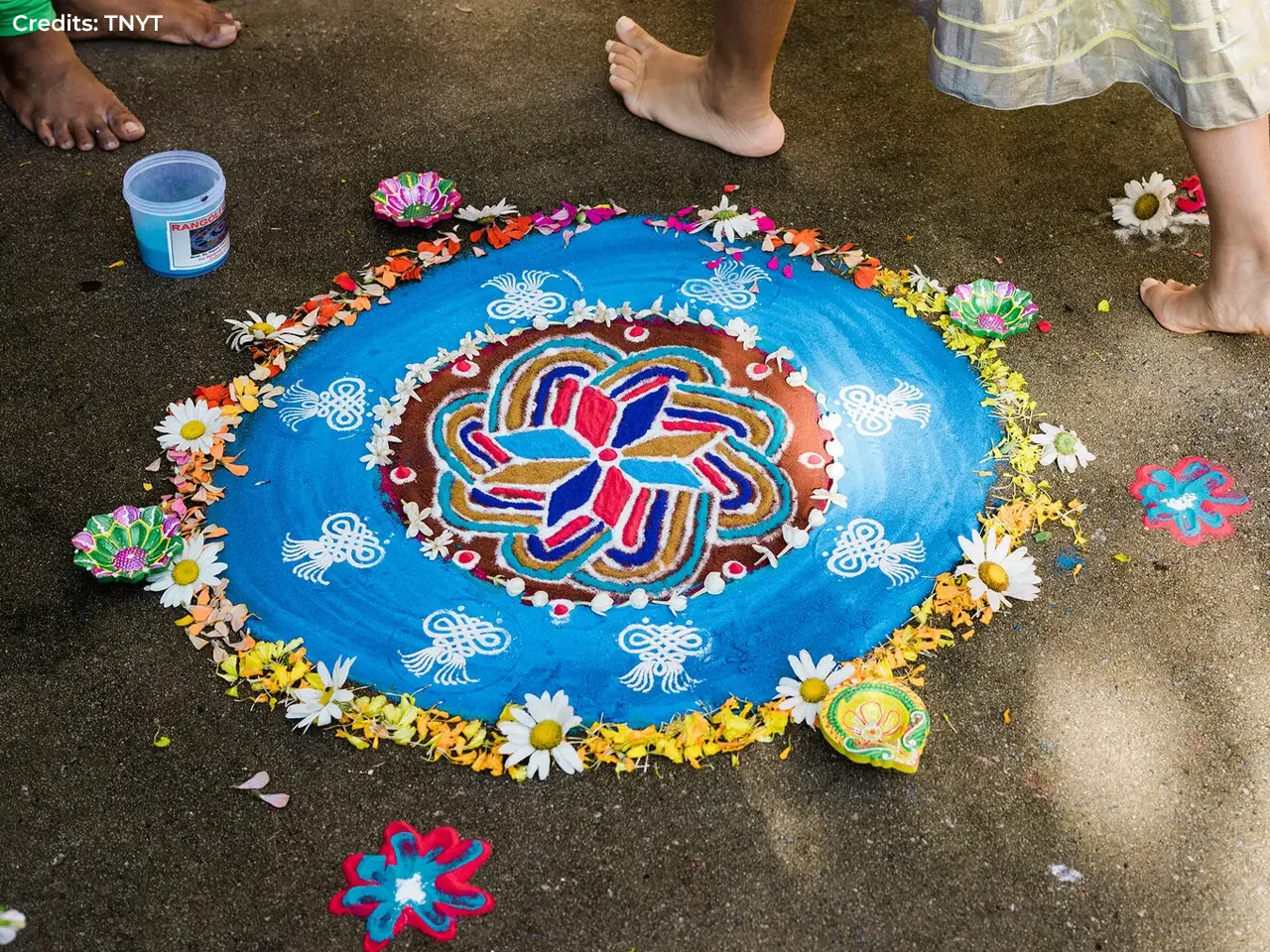 Looking to get products to make the perfect rangoli in your home? Explore colours, glitters, stencils, storage containers and more that you can buy from Home Grown Brands!
1. Rang Sugandh Rangoli Powder by Cycle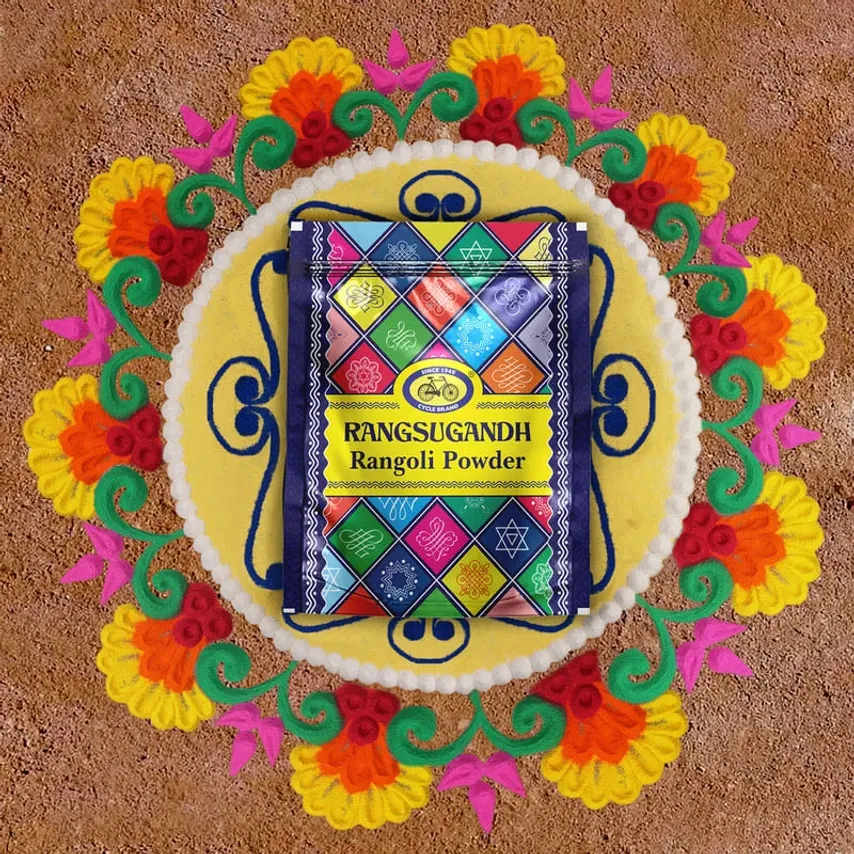 You can't have rangoli without rangoli powder. You can get a pack of Cycle's Rang Sugandh Rangoli Powder which comes with an assortment of 10 vibrant colours. The powders give good texture to your rangoli design, are safe for the skin and are made out of natural colours.
2. Glitter Rangoli by Vox Inc.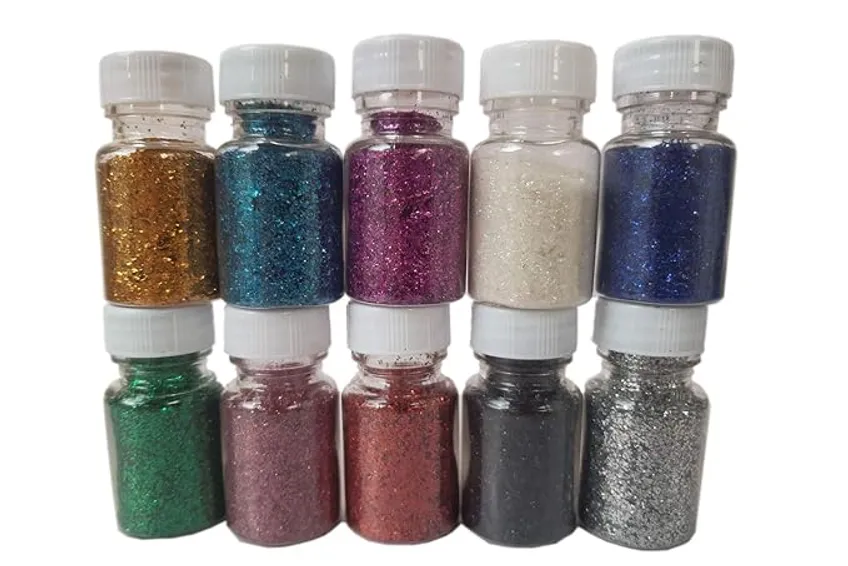 Do you want to make your rangoli design sparkle? The Glitter rangoli by Vox Inc. seems like a great choice. The product comes as a set of 10 sparkling rangoli colours and seems easy to clean. 
3. Stencil By Inkart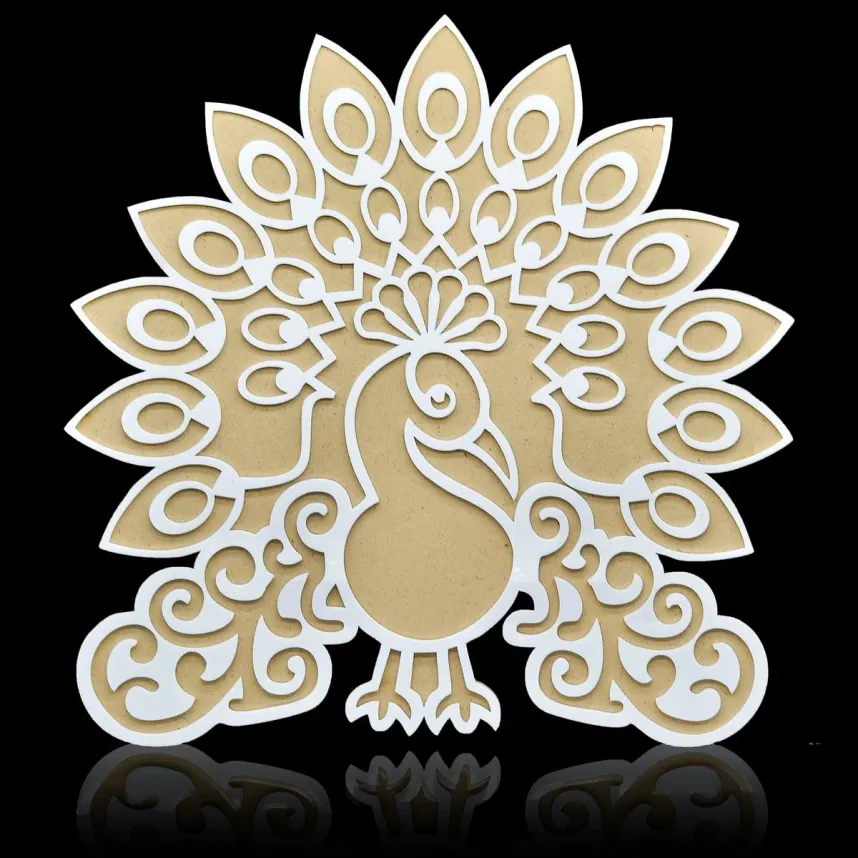 In case you're having a hard time drawing a complex rangoli with your fingers, trust us we all do, you can choose the collection of stencils by Inkart. The 3D Rangoli template mat with base peacock design seems like a good choice to easily create an intricate rangoli design on your floor just by pouring the rangoli on the floor.
4. Container to store.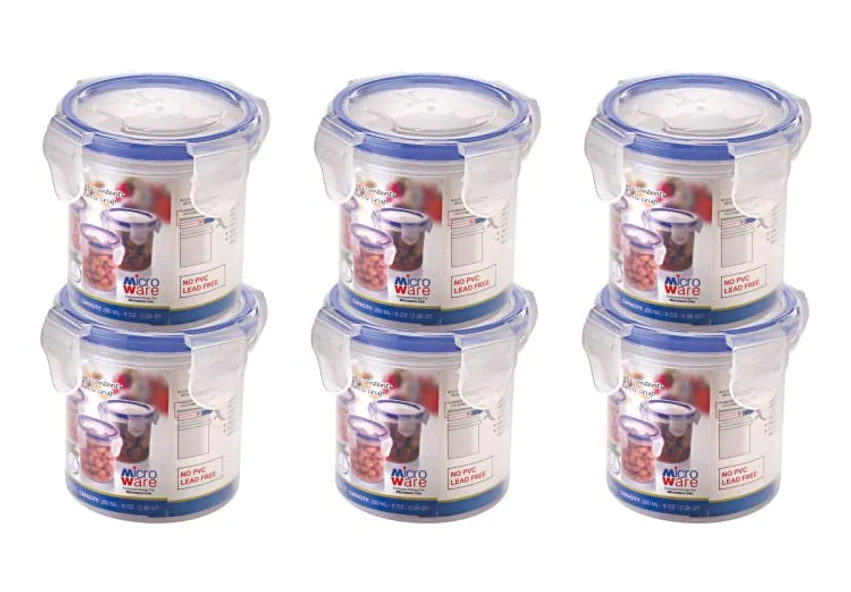 Since you might be making rangoli a lot during Diwali, you will need something to store your colours. The 6 round container set from JOYO could be suitable for that purpose. The containers are airtight and there's also a 4 side lock, so you don't have to worry about your colours getting spilled. The containers are compact with around 250 ml space which is optimal for rangoli colours.
5. Reusable Acrylic Rangoli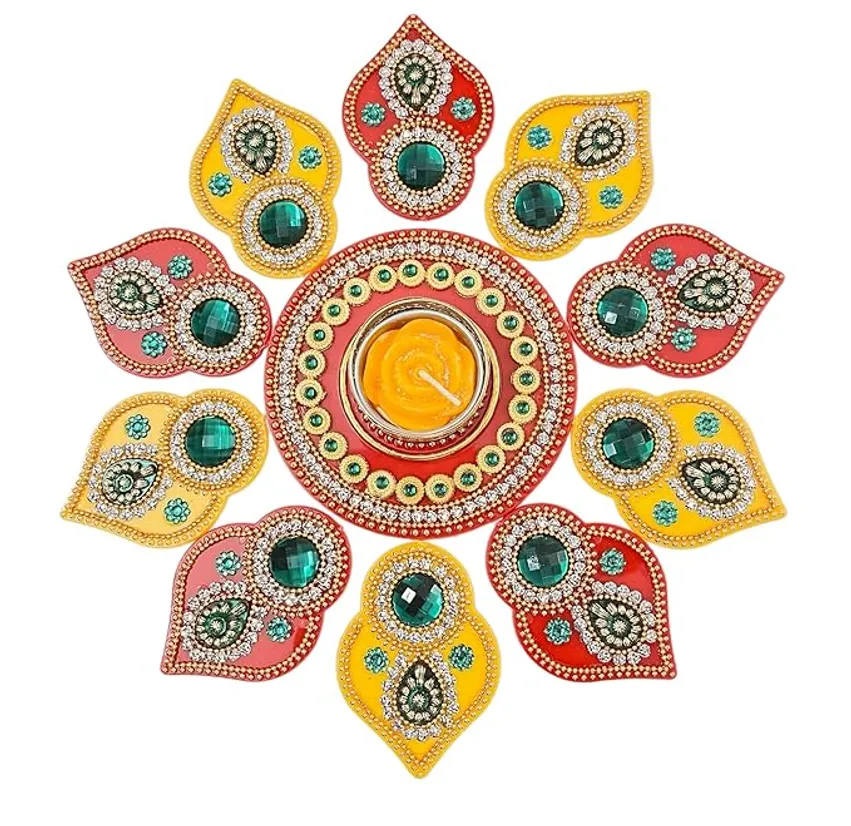 An Acrylic Rangoli is easy to apply to any of the surfaces in your home. They are also reusable and easy to clean. This 11-inch acrylic rangoli by Moira is worth checking out if you prefer something that you can remove and apply again on some other day or place. This Acrylic rangoli by Moira has a glossy look and you can use it several times. The cherry on top of the cake is that in the centre of the rangoli, there is a diya attached for you to light up.
6. Rangoli Sticker
Looking for a rangoli that doesn't get swept away? Try getting the self-adhesive rangoli sticker by Cvanu. The elegant design on the sticker is perfect for occasions and celebrations and can be stuck on any clean and dry surface. It is also durable and waterproof so you don't have to worry about air or water damaging your rangoli design.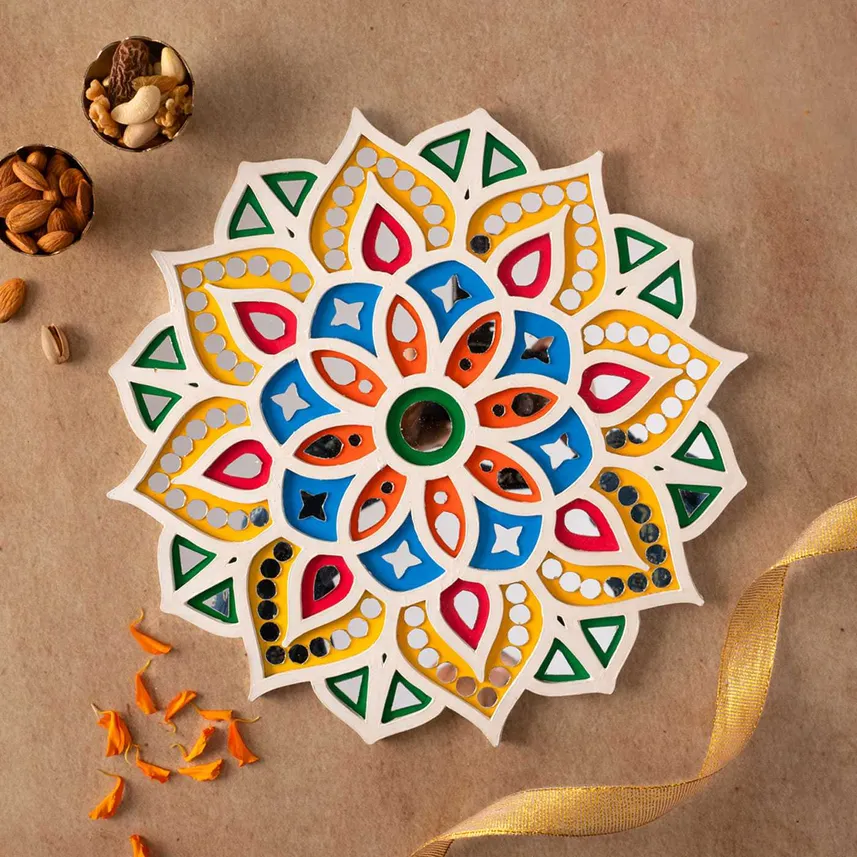 Another good option is the Handmade MDF and Mirror Rangoli By Zwende. This rangoli has been handpainted on an MDF surface and showcases a floral pattern with uniquely placed mirrors to enhance its look.
7. Rangoli Set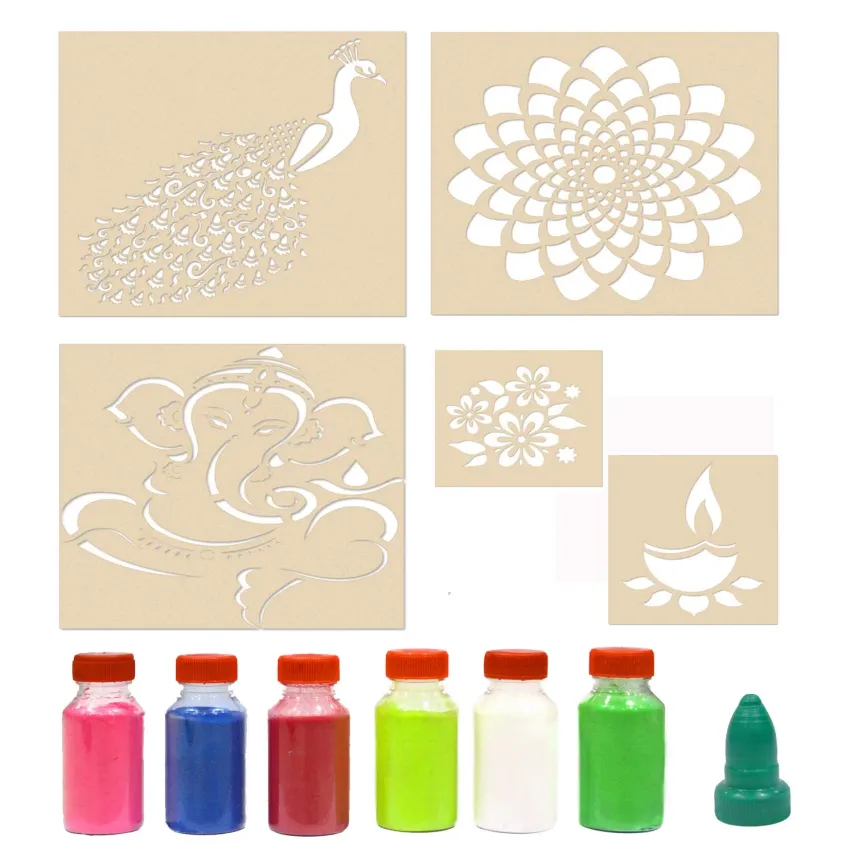 You can make things easier by getting the whole rangoli set by Incredible Gifts in which you will get 6 shades of rangoli powder along with 5 stencils of different sizes and designs for your rangoli needs.