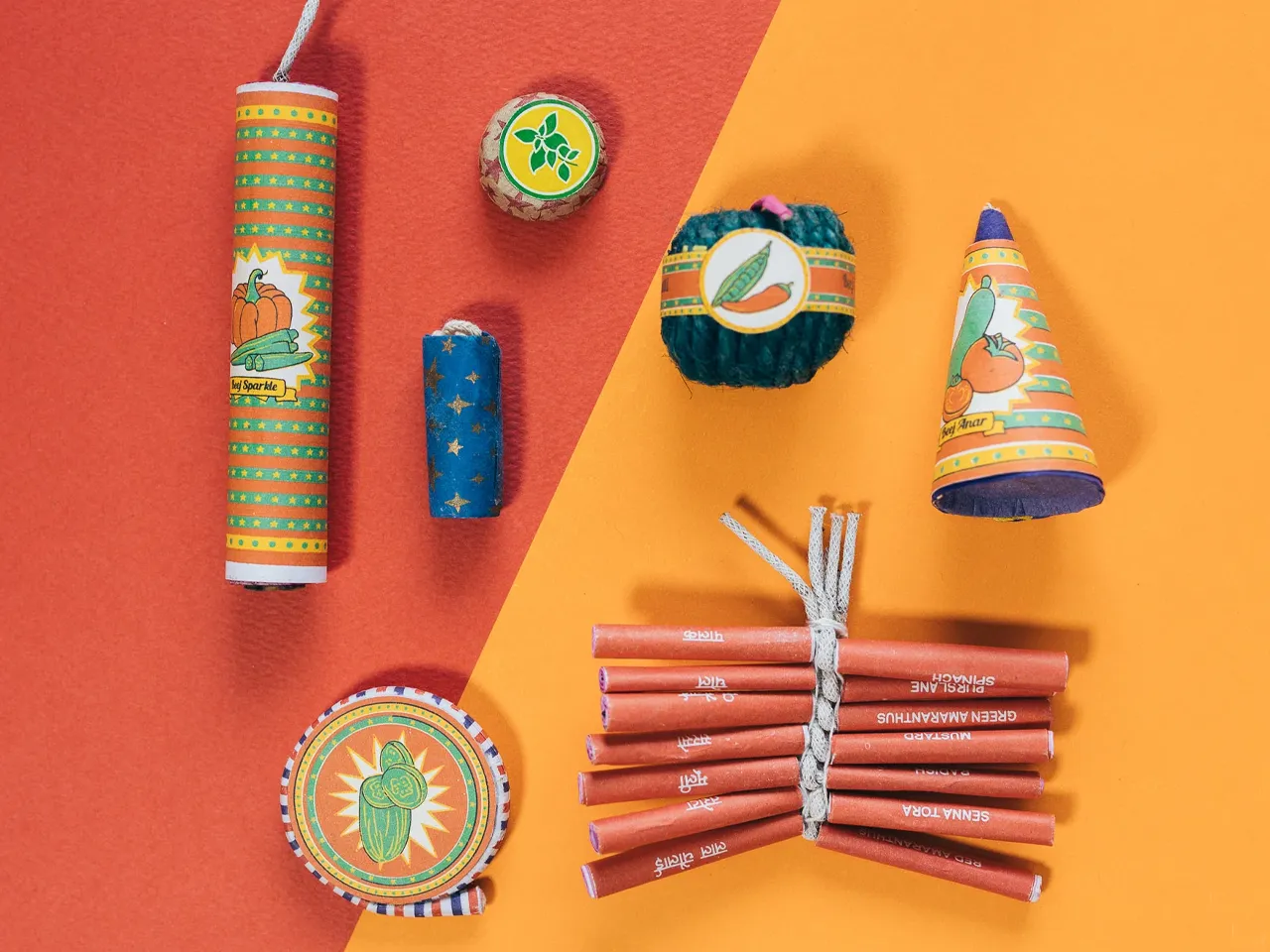 Looking for a safer and greener option to celebrate Diwali? Check out these brands selling plantable seed crackers and plant a cracker instead of bursting one. 
The festival of love and light also brings some atrocities to nature and we must try and reduce the damage as much as possible. For many of us bursting crackers is like a tradition on Diwali but given the harm it causes, we must try to resist ourselves from doing so. Check out these brands where you can get plantable seed crackers which can be sown and grown into a plant while giving you the visual treats of a patakha. 
1. Gram Art Project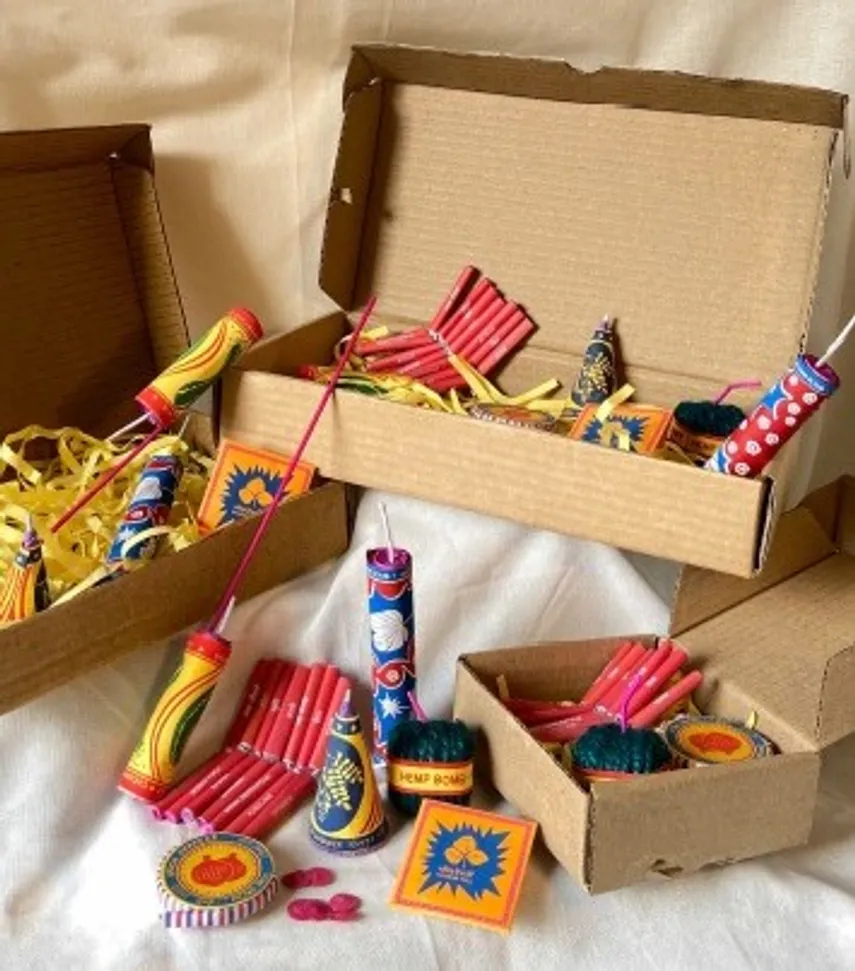 Get a box of biodegradable patakhas from Gram Art Project with a range of Microgreen Ladi, Dhaniya Tikli, Cucumber Rocket, Onion Chakri, Genda Gaurd, Methi Roll Caps and many more.
2. Seed Paper India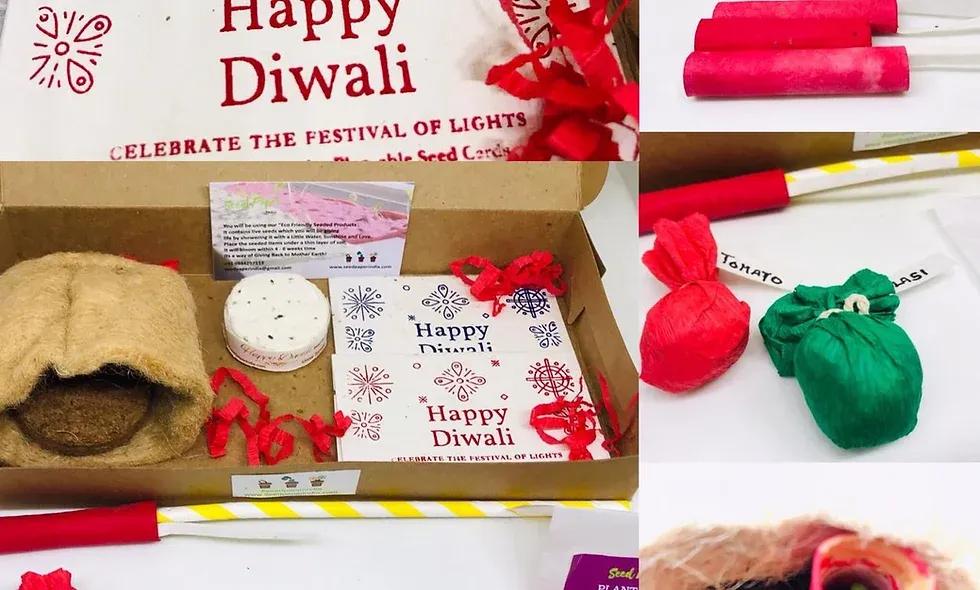 Seed Paper India's plantable seed crackers are another find for beej patakhas. This pack contains Tulsi Seed Pataka, Tomato Seed Bomb, Seed Round and many more. So, grow them and eat them once they turn into edible items. 
3. Sow and Grow
This one is a plantable clay seed crackers pack from Sow and Grow. It has Italian Basil Sutli Bomb, Marigold Lakshmi Bomb, Tomato Anar, Spinach Phuljari, and Sunflower Ladi all of which can be sowed and grown. 
4. Bombay Greens
The Plantable Beej Patakha Grow Kit from Bombay Greens contains Laxmi Bomb with Okra Seeds, Anar with Golden Shower Tree Seeds, Roll Cap with Fenugreek Seeds or Chakri with Onion Seeds. Additionally, it has a Coir Pot and 2 Cocopeat Discs. 
4. 21 Fools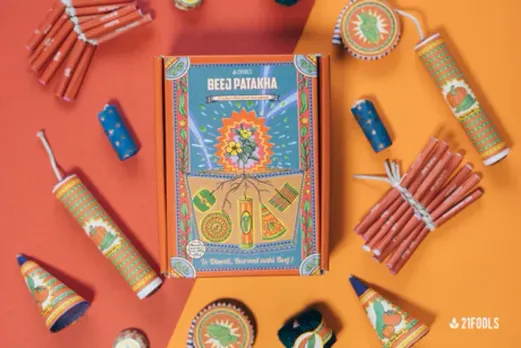 This Eco-friendly Cracker Box from 21 Fools contains Anar with Tomato Seed, Cucumber Seed Chakri, Pumpkin Seeds Sparkle Bomb, Chilli Sutli Cracker, Naagin Ladi with Fenugreek, Carrot, Mustard, Chilli, Radish Seed, Coriander Seed Roll Cap, and Bullet Bomb.
5. Recycle Green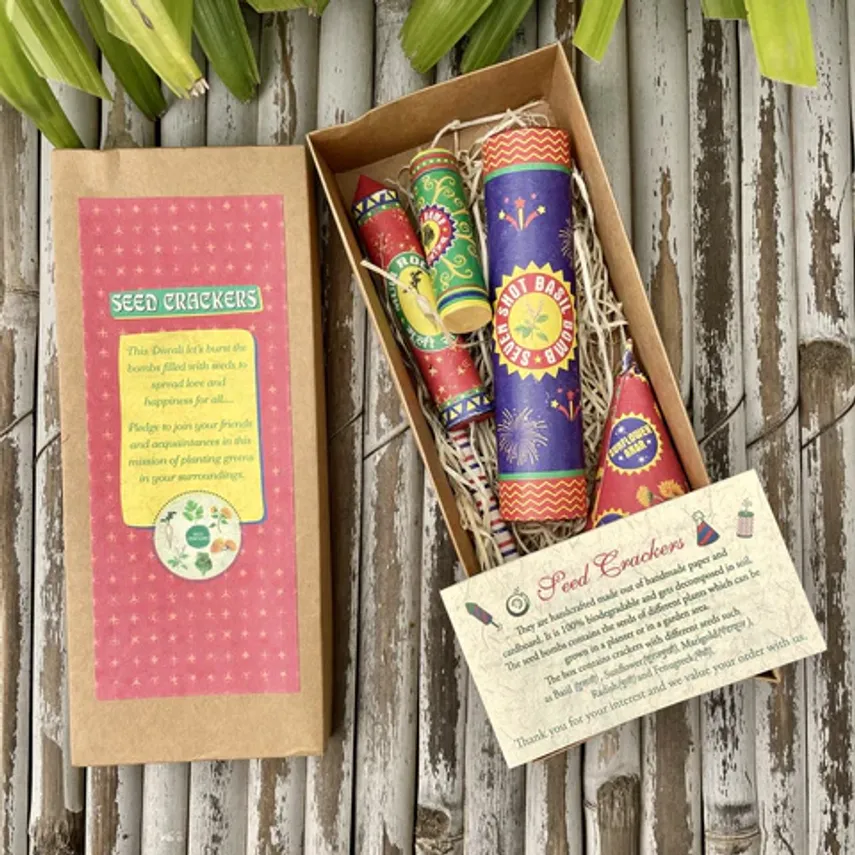 The next one on the list is the 5-pack hamper from Recycle Green featuring plantable Rocket, Chakri, Kothi, Sutli Bomb, and Teto. These are handcrafted and made out of textile recycled handmade paper and cardboard.
6. Shudh Naturals
Shudh Natural takes a step ahead by providing the outer box for Patakha also embedded with seeds. The set of 6 crackers comes with seeds of different food items like cucumber, rosselle, onion, okra and many more.