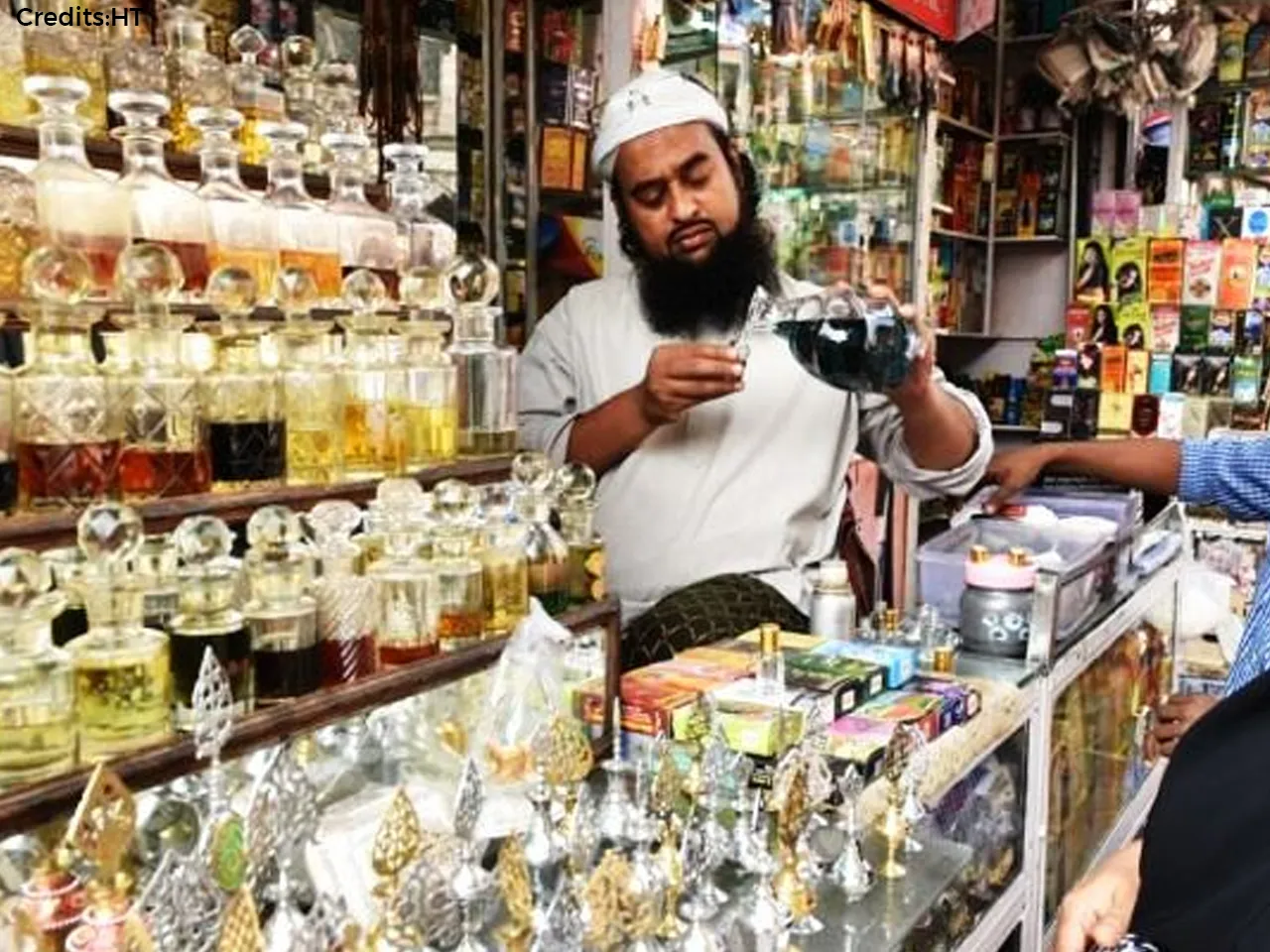 Walking down amid the unique and pleasurable fragrances in an unknown city should be an intense delight one would hardly like to miss out on. And certainly, the City of Nizams has an edge in providing this experience owing to its century-old 'Ittar bazaar'. Popular with the name 'Perfume market' in Hyderabad, the space has been serving the locals and tourists alike, for a long time with its heavenly smelled perfumes.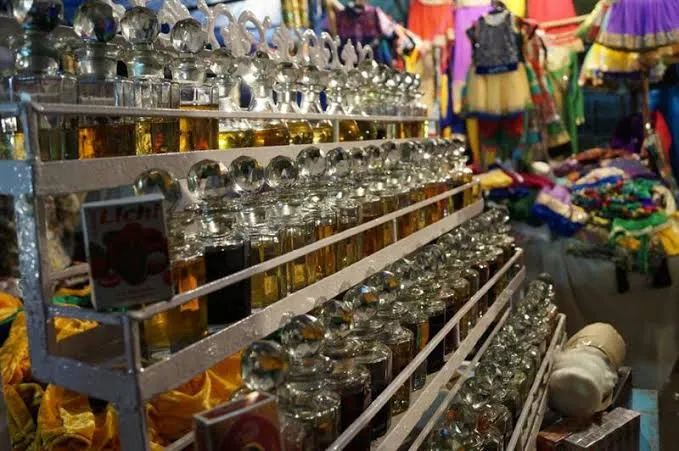 Located between Moti Chowk and Laad Bazaar, which are popular in the city for selling a vast array of colorful bangles, lies the Perfume market. It distinguishes itself from the world-class scents and colorful glass bottles displayed on the glass shelves. A few bottles placed neatly along with the outer showcases often work best in attracting tourists to the shops.
With no trace of its historical roots, its long-standing presence alongside the Charminar speaks volumes about its enduring existence. It's not just the market; many shops here have been in existence for a century, with their descendants taking care of their family heritage. Conversing with the shop owners might immerse you in a world of old stories about this market!
The noticeable specialty of this fragrant land is that their perfumes are made with a base of sandalwood oil, in fragrances like musk, jasmine and rose, and many others. Unlike the modern-day alcohol-based perfumes that often get released on opening the bottle, it enjoys the privilege of staying back in the bottle unless it's all used. Perhaps, this fact has had a major role in the economy of this market.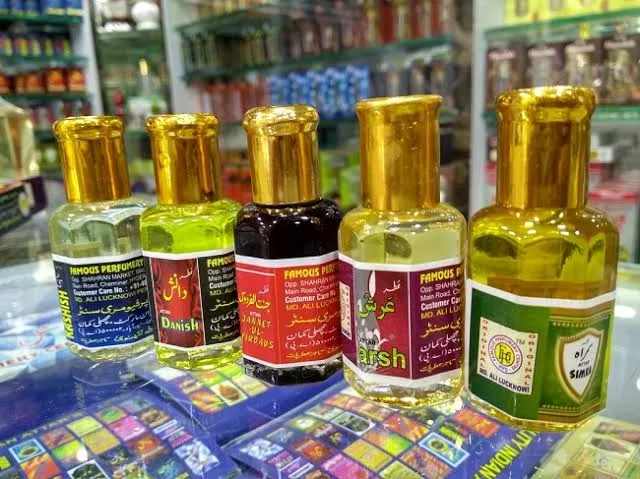 As per stories documented by people, some artisans here have a unique and great talent for creating replicas of any fragrance given to them. One such is a small shop tucked away in a small corner of Charminar, Perfumery Centre. Believed to have been migrated from Lucknow to Hyderabad, most of their fragrances still come from Lucknow.
As one comes across a row of shops in the lane selling ittars packed in small glass vials, it is advised to always cross-check the quality and the price. However, the shopkeepers here rarely disappoint in any of the two. Nevertheless, strolling down the entire market is always a good option to get an essence of the entire culture of ittar in Hyderabad.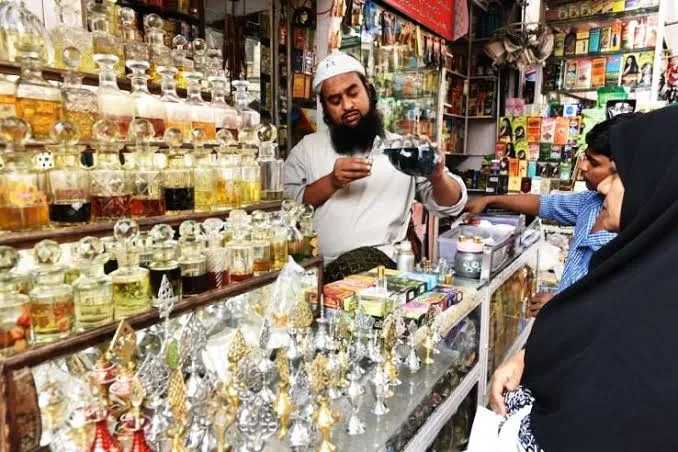 Another cultural aspect quite visible in this market is when Ramadan begins and the whole place gets decked up with the shimmering and blinking lights all over the shops. Not that the market is any less of a beauty for perfume lovers, but the period of Ramadan adds to its majestic existence.
The market is facing immense competition from the newly introduced alcohol-based perfumes, which, with the help of appealing advertisements, manage to sell more. However, a true lover of oil-based ittar in Hyderabad always knows where to go.
Share with us your memories of the perfume market in Hyderabad below!
For more such stories follow Local Samosa on Facebook, Instagram, Twitter, and Telegram