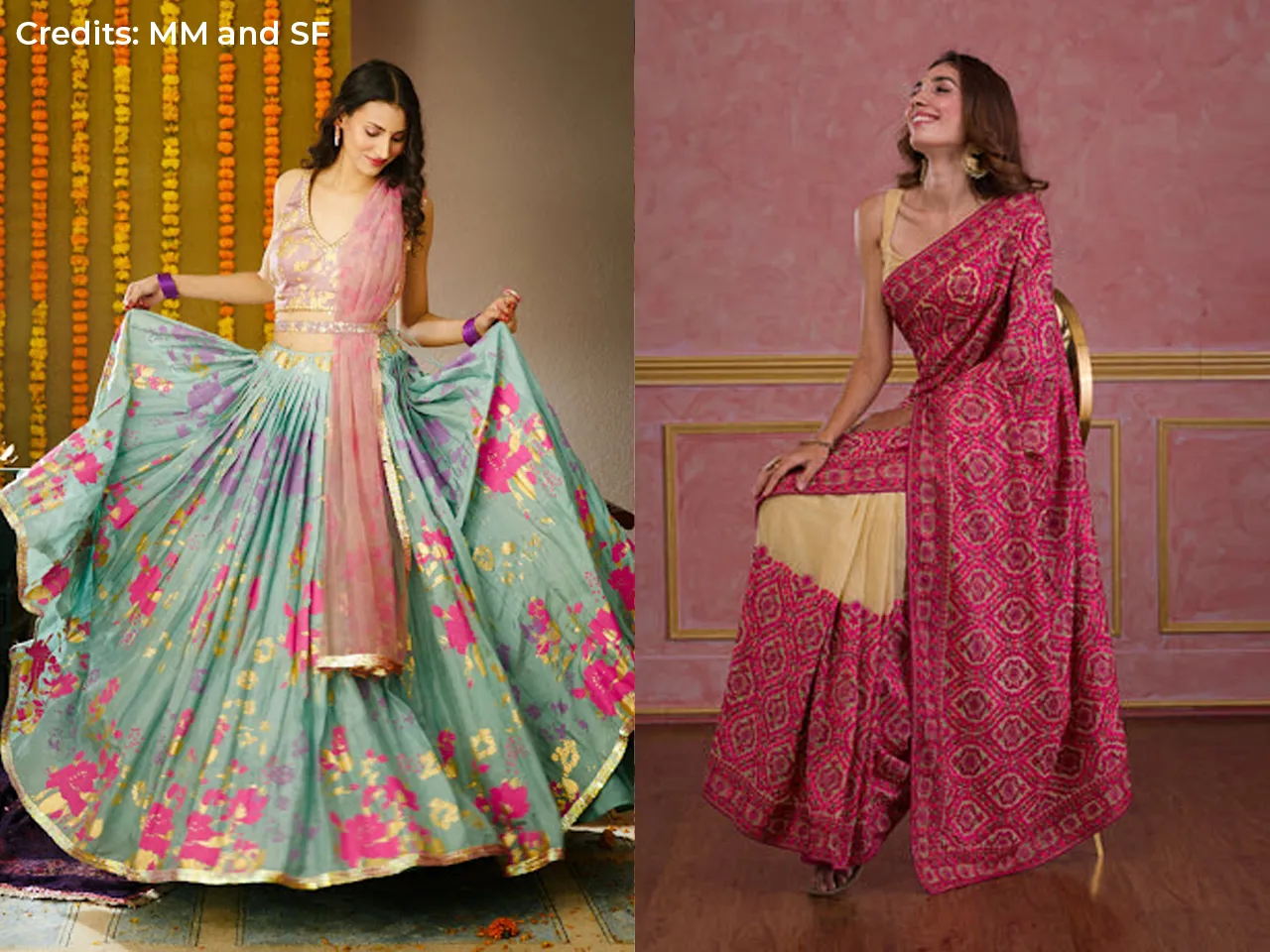 Go for Navratri shopping in Varanasi and check these 9 places to get yourself some chic sarees and lehengas!
Varanasi is famous for its textile industry. With fine craftsmanship and quality of the woven fabric, the Banarasi silk outfits are sought-after around the country. In this list, we take a look at nine shops and boutiques, that offer festive wear for women in different fabrics, designs and prices. 
1. Amaya Boutique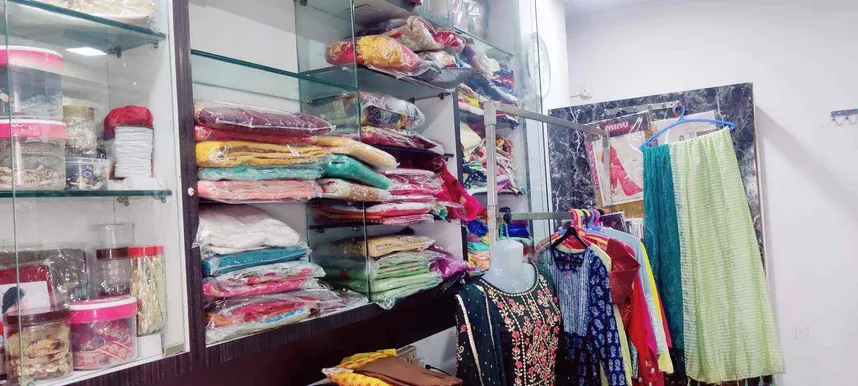 Amaya Boutique in Kamacha Road is your destination for budget-friendly Women's Ethnic wear. They have multiple design and colour options for Lehenga Cholis, sarees and ethnic suits. The store exclusively sells outfits for women.
Address: Shop no-3, Kashiraj apartment, Rathyatra, Kamacha Road, Kamacha, Varanasi.
2. Instyle Boutique
You can find your favourite Chaniya cholis, lehengas and more at Instyle Boutique, a readymade retailer in Varanasi. The embroidery on the apparel here is hand-knit. It is a popular destination for festive wear, wedding wear and Navratri outfits.
Address: Near Varanasi Hospital, Gurudham colony, Varanasi.
3. Deepshika Creations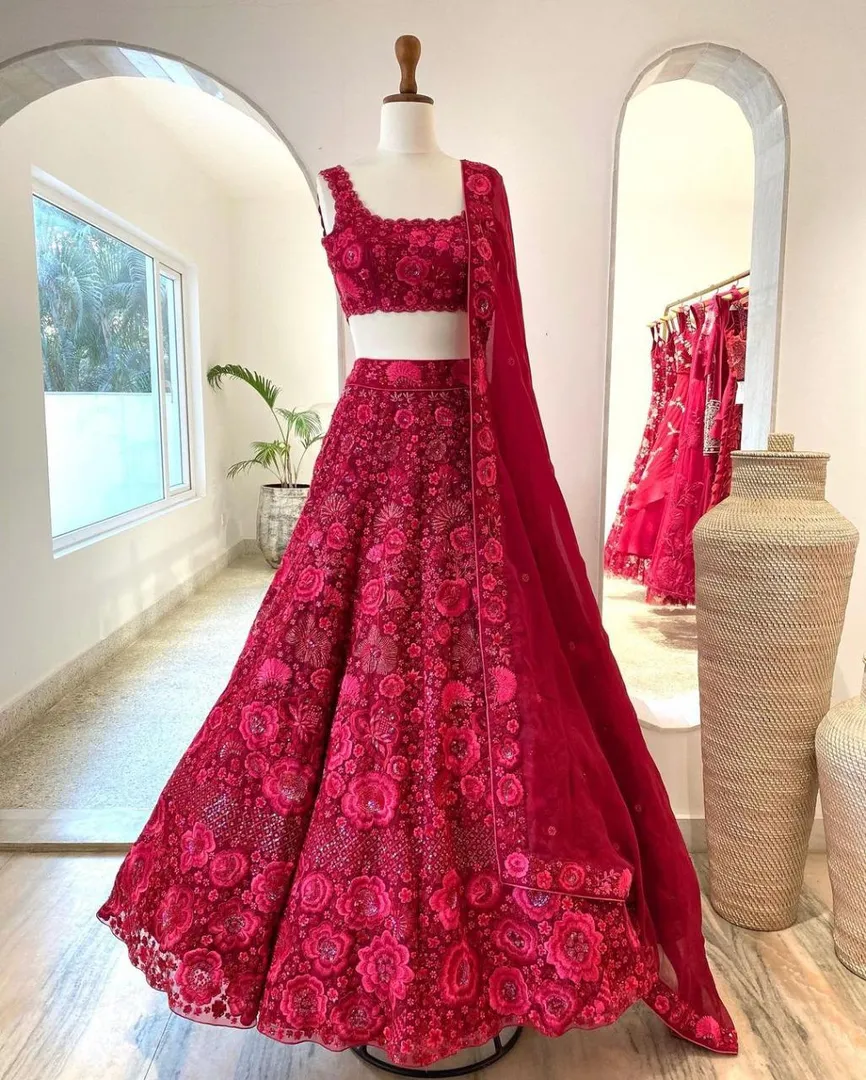 Deepshika Creations is a designer boutique and a hub for women's ethnic outfits. Experimenting with ornamentation, weaving, silhouette, colour and texture, you might find their designs to be bold and creative. You'll find that the different designs they offer suit different personalities. You can find one that suits you. They also offer to custom stitch or alter your design on request. Lehengas and Chaniya cholis here are suitable for Navratri.
Address: Plot no.5, Kaiwalyadham colony, Durgakund Rd, beside Saket Mandap, Varanasi.
4. Pankhuri Sarees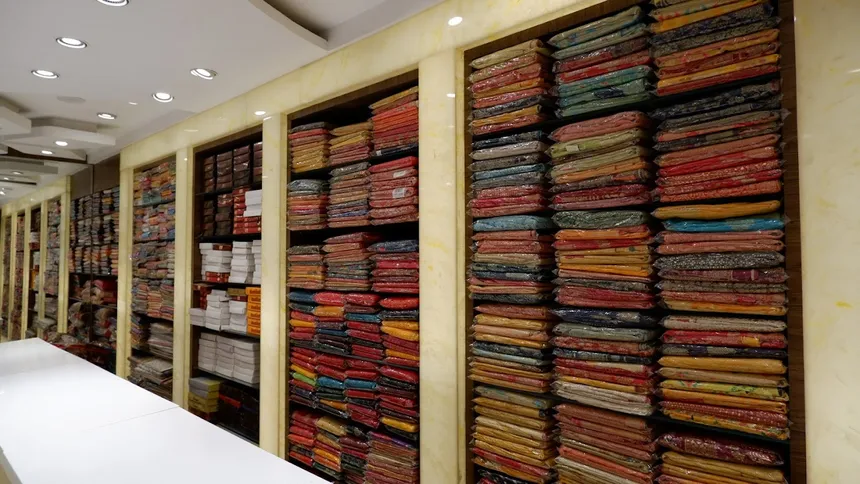 You can find Ethnic wear at Pankhuri Sarees which displays traditionality and elegance. They have lehengas and sarees with intricate and elegant designs. The store also has a wide range of design and colour options available at a pocket-friendly price. They have two outlets in the city, so, you can visit according to your convenience. 
Address: Bhelupur and Jahumandi
5. Absolute Fashion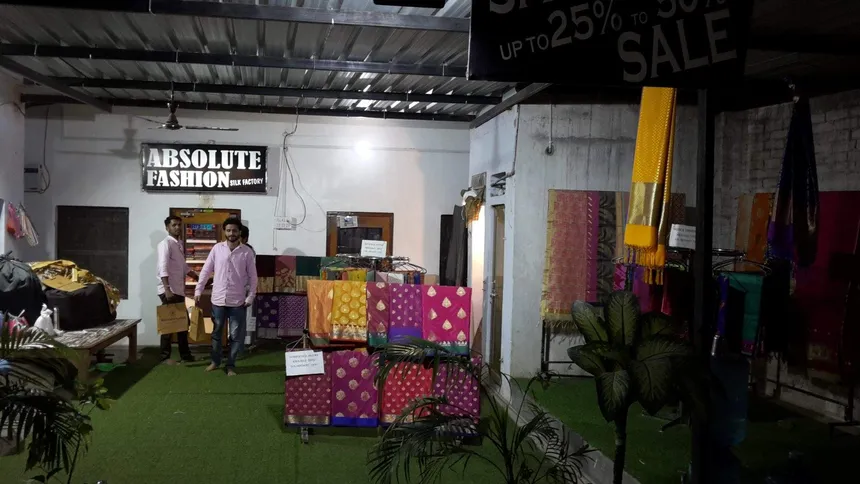 Absolute Fashion is a small and humble store located in Kamachha, specializing in festive wear for women. Take a moment to explore the affordable apparel they offer, and you'll be amazed. They provide Banarasi sarees and lehengas crafted from 100% pure organza silk. In addition to premium fabrics, they offer a wide selection of embroidered and printed designs in various colors suitable for both seasonal and year-round wear.
Address: B21, 137, near Petrol Pump, Kamachha, Gurubagh, Sigra, Varanasi.
6. Banarasee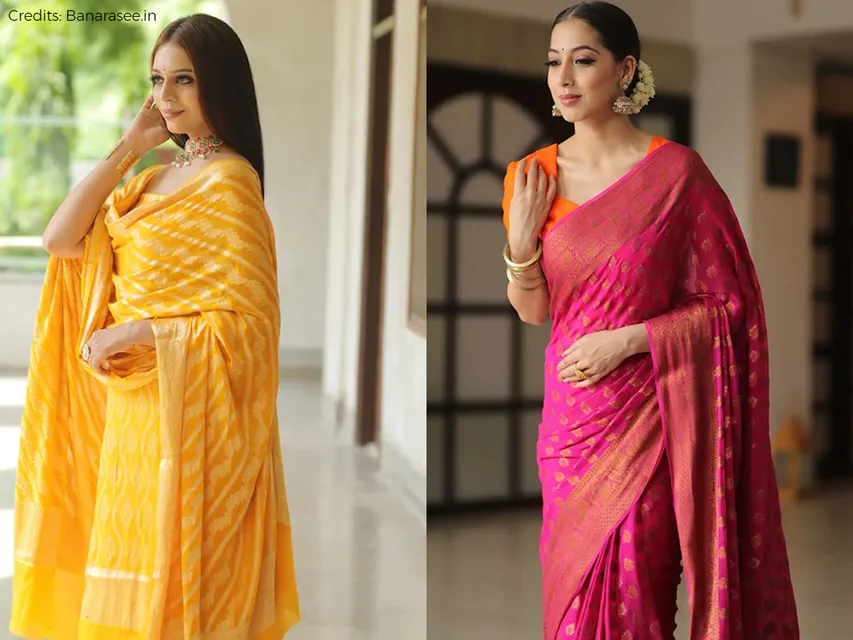 Banarasee is an online saree shopping portal situated exclusively in Varanasi. Their designs are available in a wide variety of fabrics like Art silk, Chanderi, Mul cotton, Organza silk, Rayon, and silk blend. The embroidery embedded in their apparel is handworked. You can visit their website Banarasee.in or their social media handle to get your set of Lehenga cholis just in time for the festive season.
7. Khushbuuz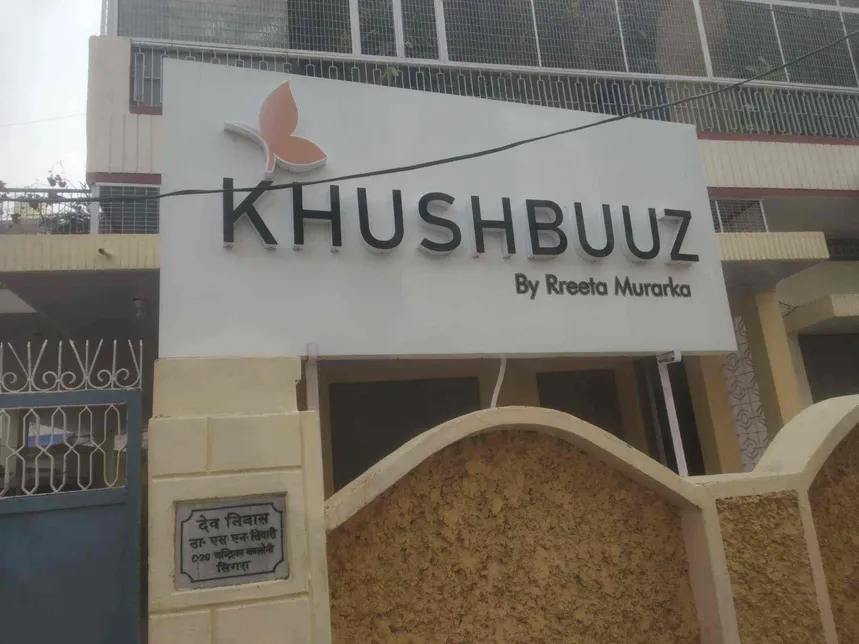 The Ethnic wear at Khushbuuz seems to have a blend of tradition and modernity engraved in their designs. Some of their designs are elegant and sophisticated, while others are bolder with a vibrant and striking colour palette. Lehenga cholis, Banarasi sarees, suit sets and dress materials are available at reasonable prices at Khushbuuz.
Address: C-20, Chandrika Nagar, Sigra, Varanasi.
8. Bharti's boutique
Bharti's boutique in Gurubagh is known for its lehengas to have detailed embroidery and impressive designs. They have a collection of traditional patterns for a nostalgic look as well as contemporary designs to suit the taste of the modern Indian woman. The outfits here are pocket-friendly so you don't have to worry about your budget.
Address: D53, Hotel Ak grand, Ground Floor, 88-1, Luxa Road, Santa Nagar, Gurubagh, Bhelupur, Varanasi.
9. Sumangal Banaras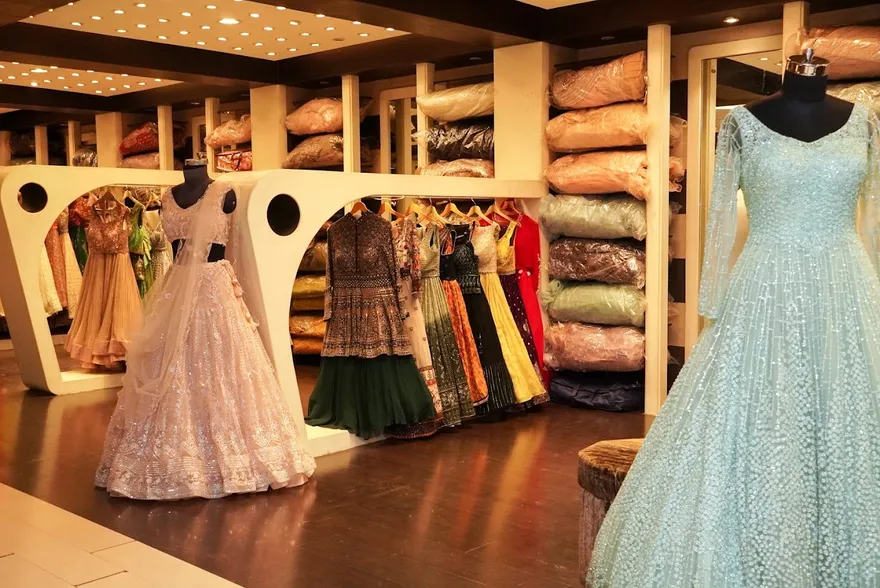 Sumangal Banaras in Varanasi is famous for its artistically woven outfits in a wide range of silk fabrics which include the Zari silk, Kora silk, pure silk, along with Shattir and the light and breathable Georgette varieties of fabrics. Their designs are detailed with zari, emeralds, motifs and other materials. This makes Sumangal Banaras a suitable choice to go shopping for festive occasions and special events. 
Address:  Balaji Complex, D58/12-A-8, Gandhi Nagar, Chhittupura, Sigra, Varanasi.