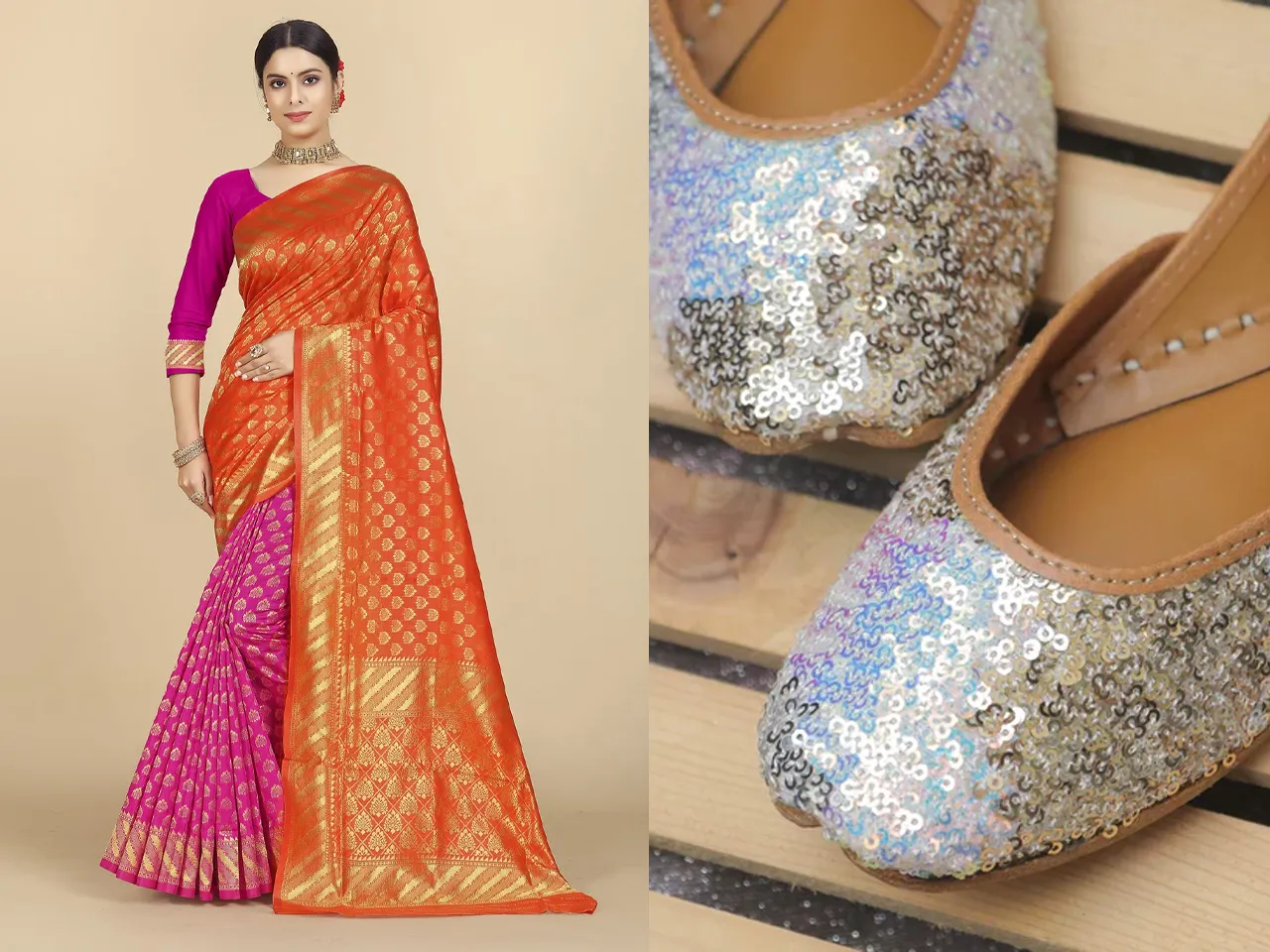 The season to do 'Dholira' is here and we know you are all set to move and groove with the best of the Garba and Dandiya steps! But are you sure, you have the essentials in place? Well, we believe that with everything, you also must have these Navratri Essentials with you so that you are always set to rock the floor and be Navratri-ready!
1. Navratri Lehenga Choli in multi-colour with mirror work by Kloth Trend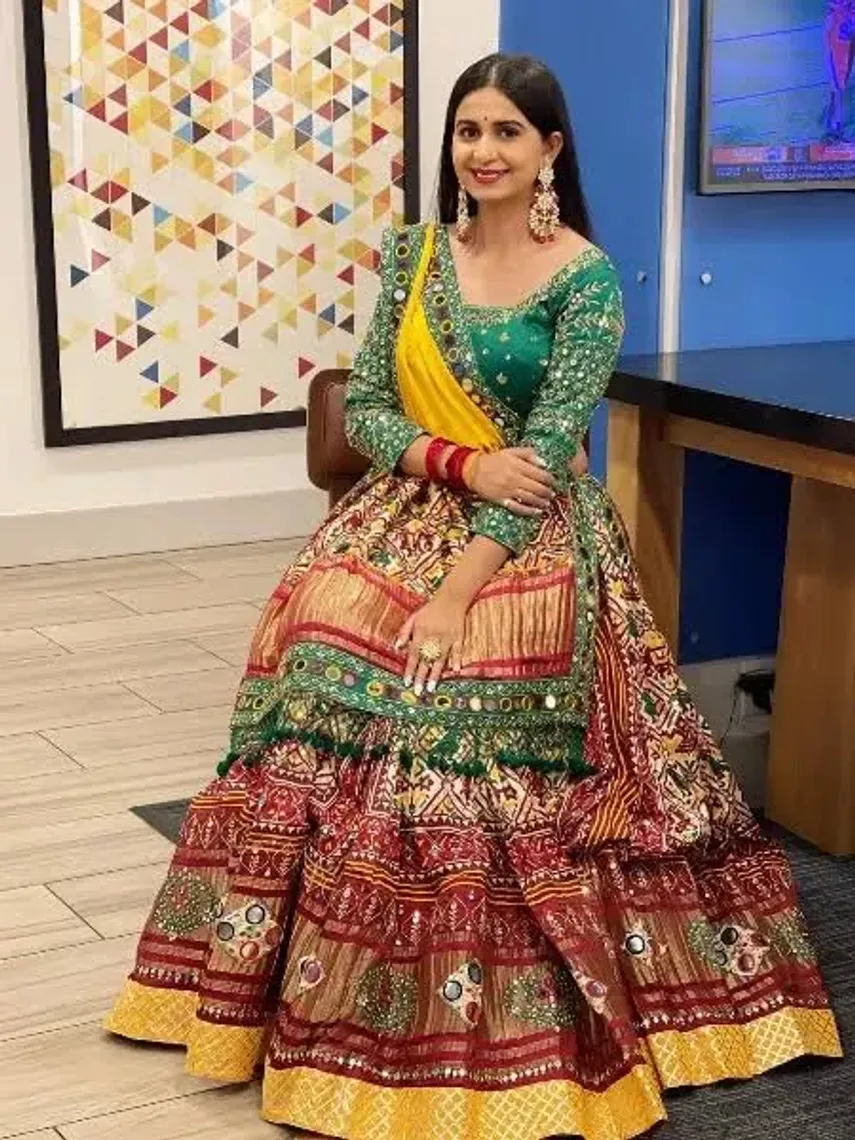 Talking about Navratri and not talking about Chaniya Chali is just not possible and hence, we are starting with this beautiful Kinjal Dave Navaratri multi-colour Lehenga Choli with mirror work on it. If you want to design this lehenga choli the way you like it, you have the option as it is semi-stitched and gives you the chance to get it customized. So, if you still have not got one, make sure you buy one to glam your look up!
2. Banarasi Silk sarees by Rangita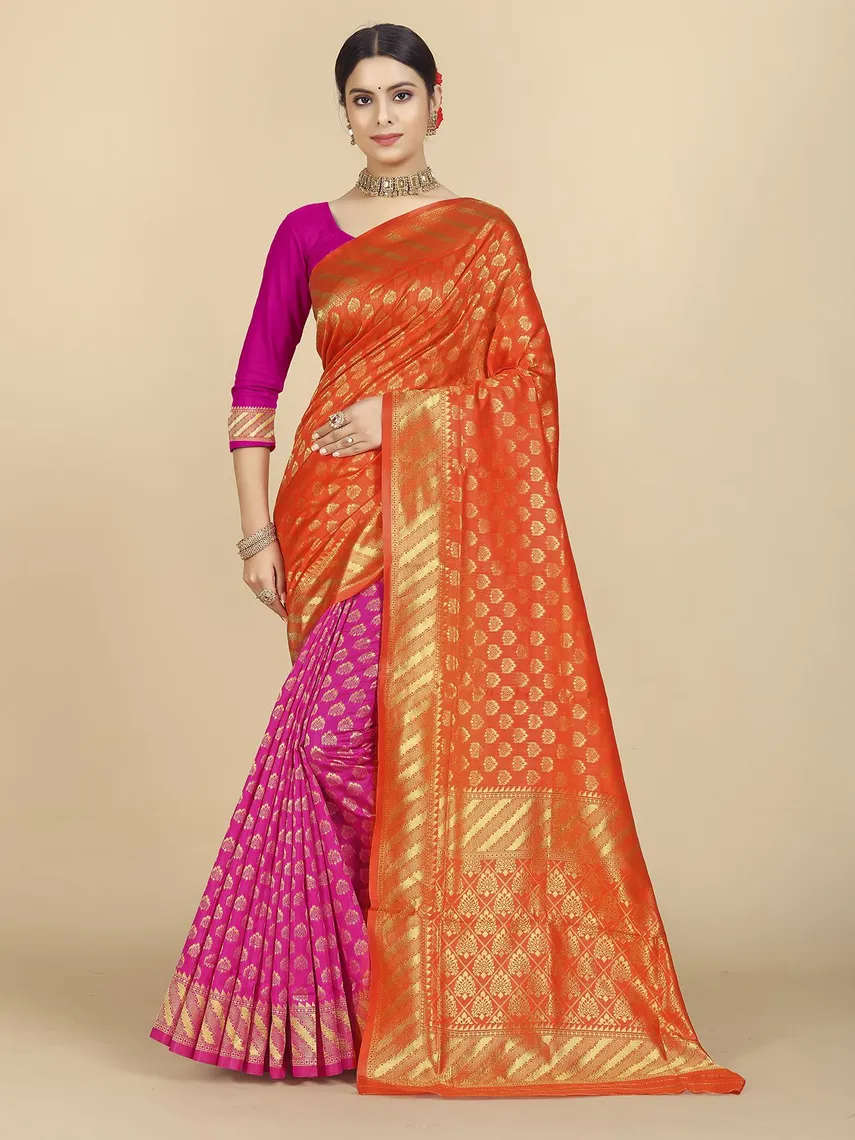 For many of us, sarees and especially the Banarasi Silk sarees are the perfect way to stand apart from the crowd and if you are one such, you might want to make your way with the silk sarees by Rangita.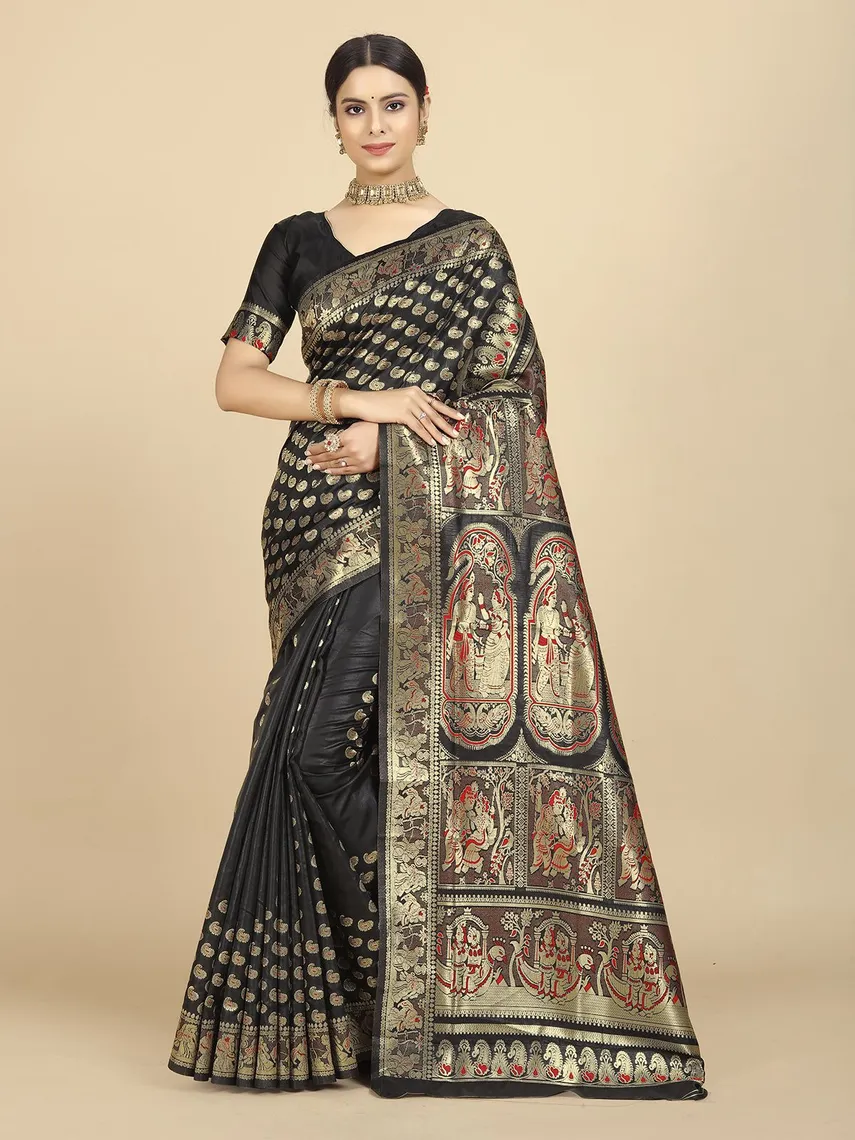 Their Banarasi Silk Jacquard Saree, with orange and pink colour seems the right pick for the colorful festival while their Banarasi Silk Zari Work Saree with its silk blend fabric and black colour just turns out to be another right choice.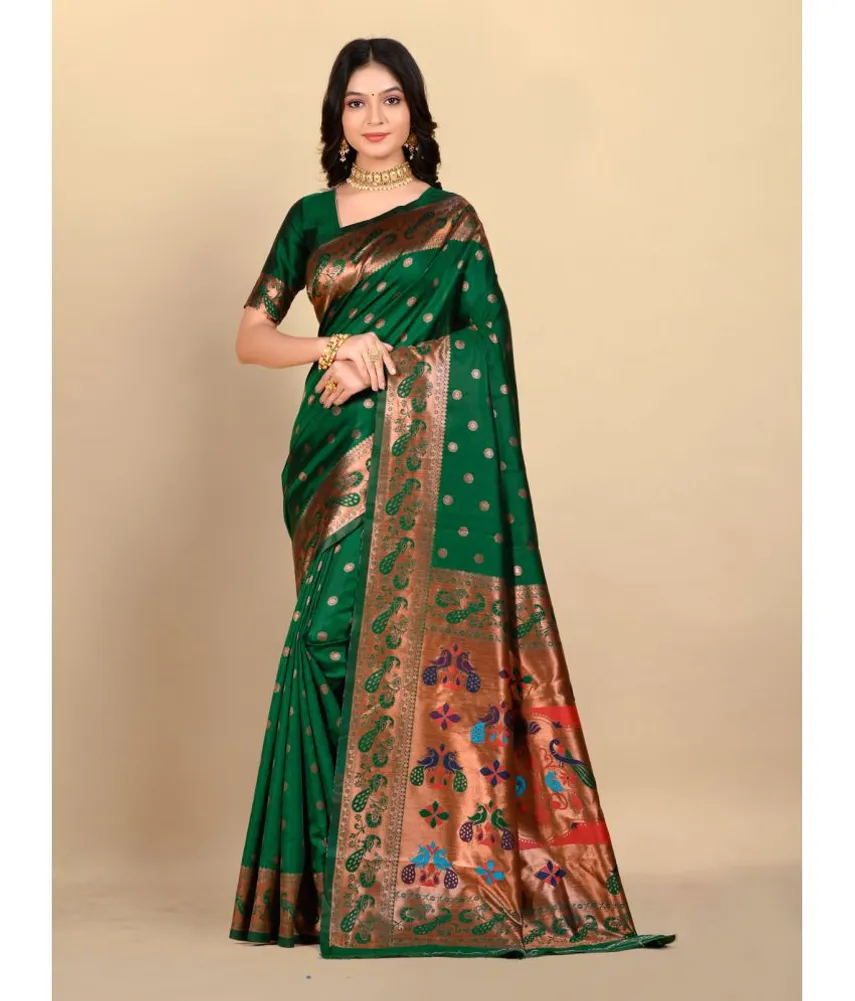 You can also check out their Paithani Banarasi Silk Saree, the green-coloured saree with silk blend blouse, which looks a right colouful choice for this Navratri season. Don't forget to add complementing jewellery with these sarees!
3. Juttis by Thread Stories
You just cannot finish your look without pairing your clothes with the beautiful, festive juttis! Shimmer Me Bright White Juttis, handcrafted on a white base with shades of sequins and classic gold, this pair of jutti goes with all your outfits including bright, colourful, or simple and elegant ones.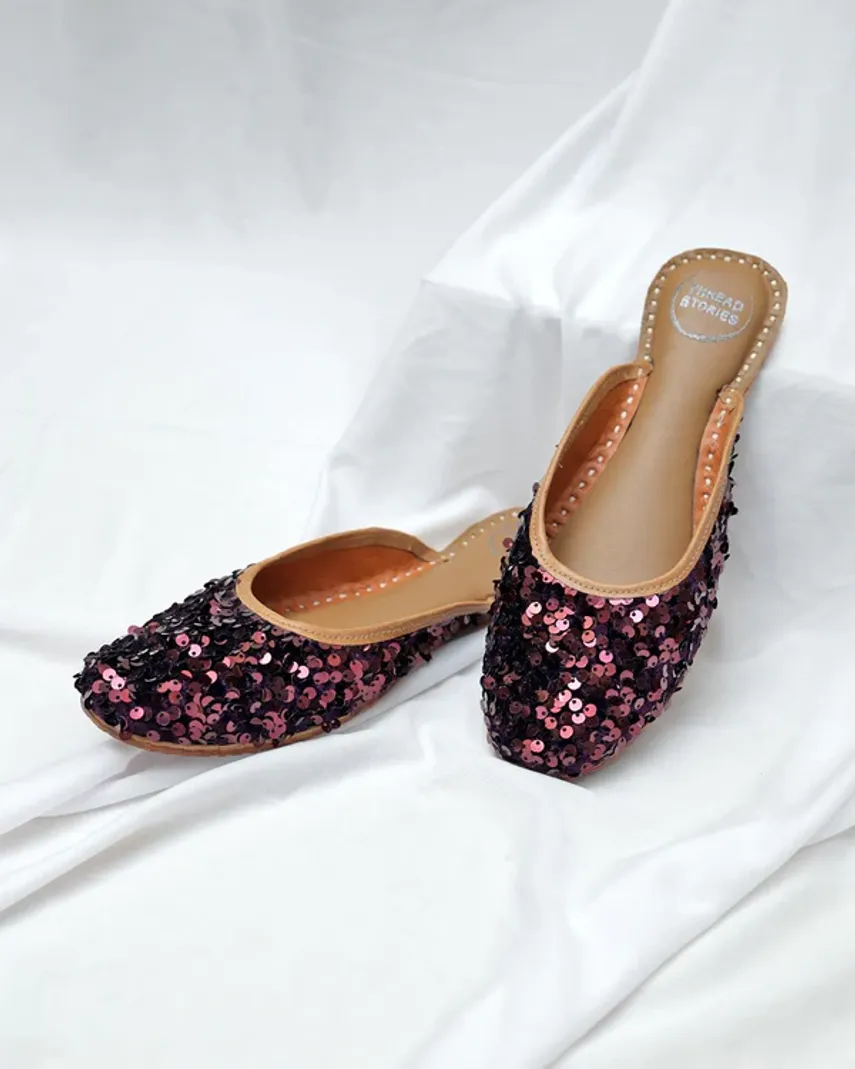 You can also check out their Wine Sequins juttis handcrafted on a wine velvet base with overall sequins that look like the right choice for this season!
4. Loafers Shoes and slippers by Urban Mask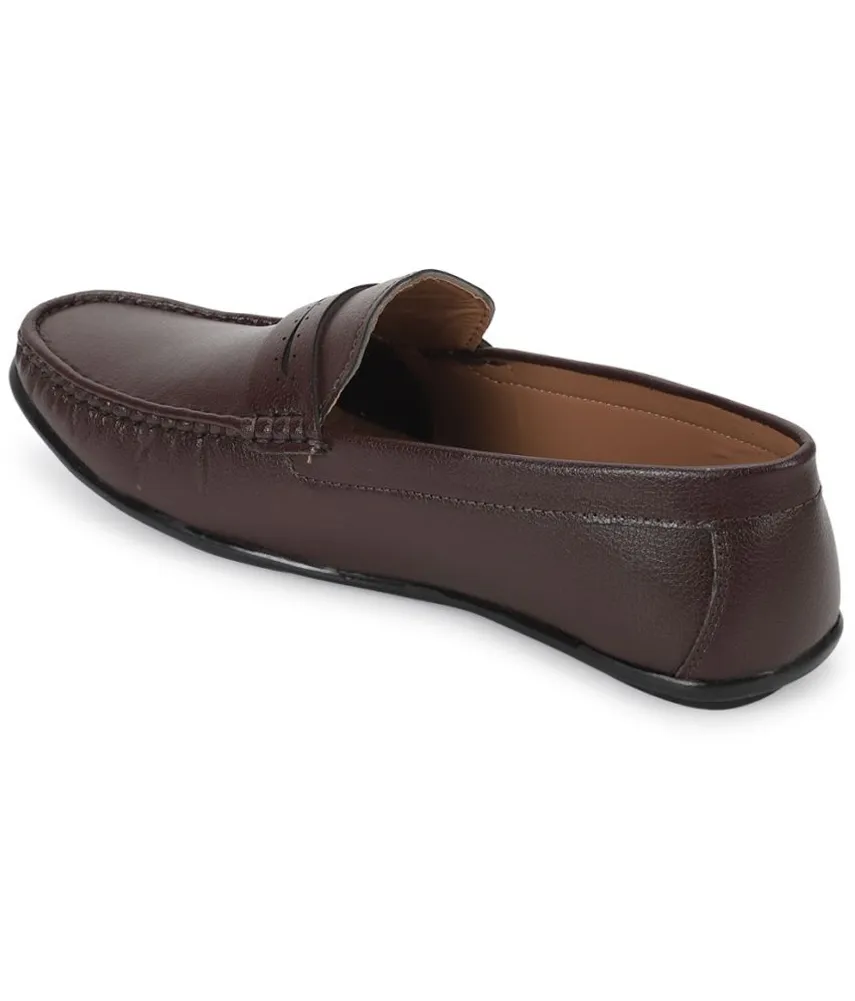 For those who appreciate elegance and simplicity without compromising on comfort, opting for regular shoes and slippers during festivities to focus solely on enjoyment might be the way to go! For all of you in this category, the Comfortable Faux Leather Slip-On Loafers Shoe, available in brown, could be a choice for you.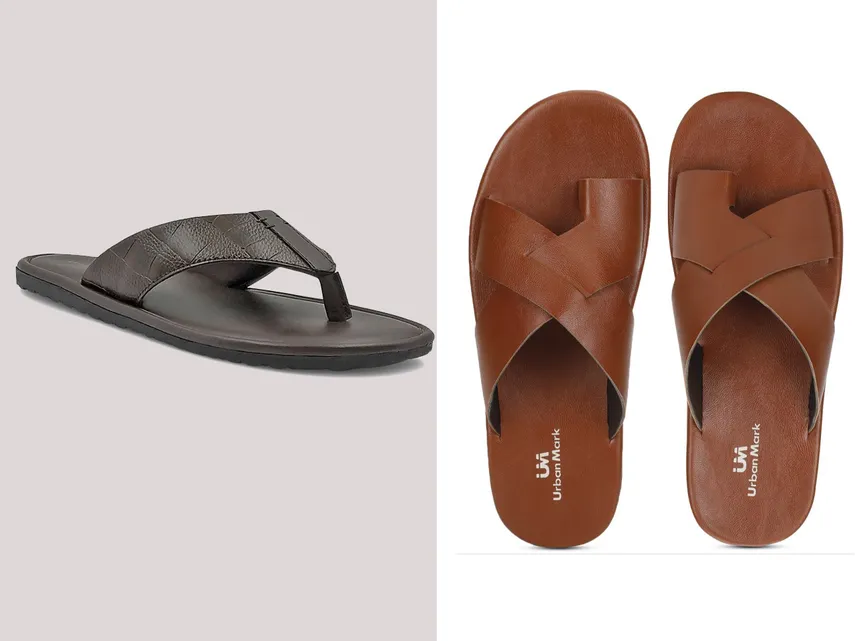 However, if you love slippers and flip flops more, you can also check out their Cross-Over Toe-Ring Faux Leather Outdoor Slippers and Textured Faux Leather Anti-Skid Slipper, both of which can be one of the most comfortable options for you while you just focus on dancing and matching the garba steps with your partners!
5. Pink Embellished Laser Cut With Super Cushioned Sandals by Chere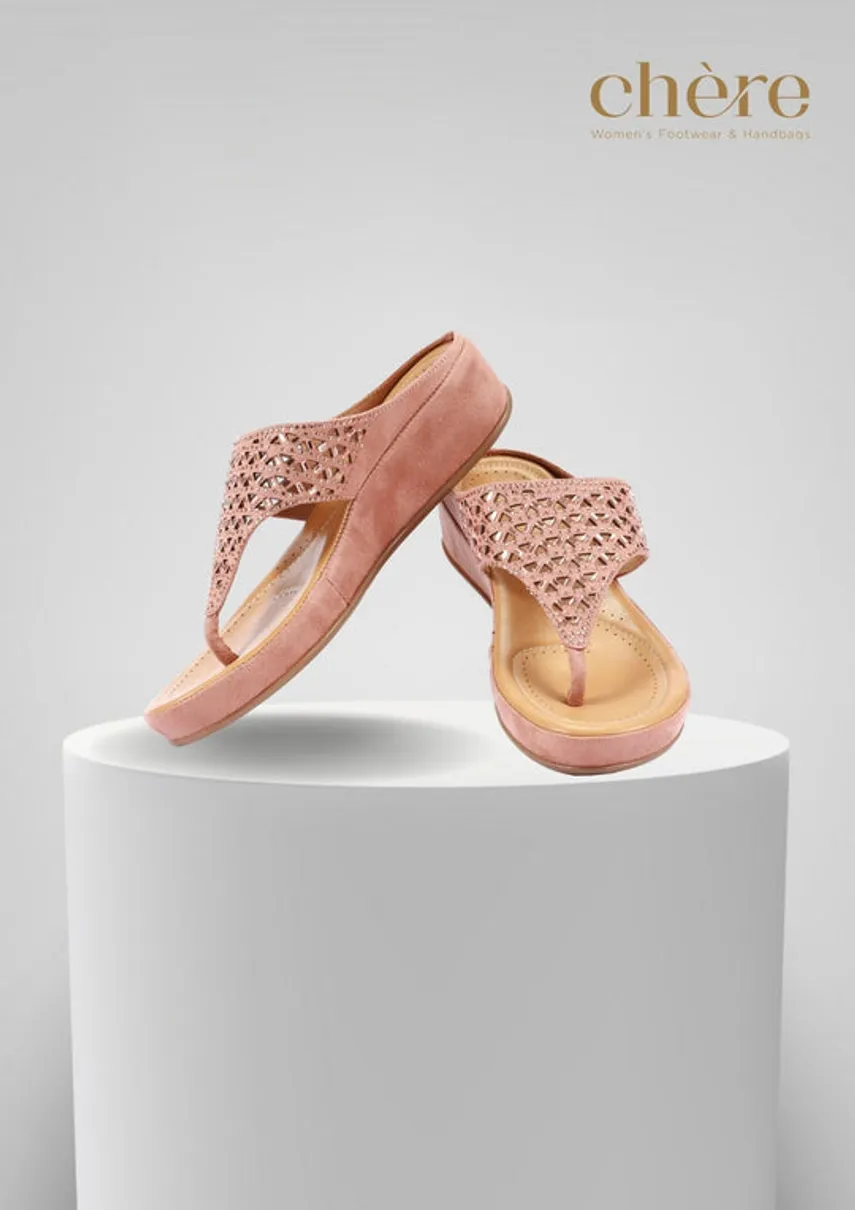 Not all of us are comfortable in shoes or sandals but then, it calls for a dilemma of whether or not to for these as we all strive to shine at these garba and dandiya nights. Hence, you might like to go for this Pink Embellished Laser Cut With Super Cushioned Sandals by Chere which makes for a fashion statement and the foam cushioning ensure comfort. Made of synthetic sole and faux leather upper, its embellished laser cut strap makes it a good choice for the festive season.
6. Dew of Life Perfume by ISAK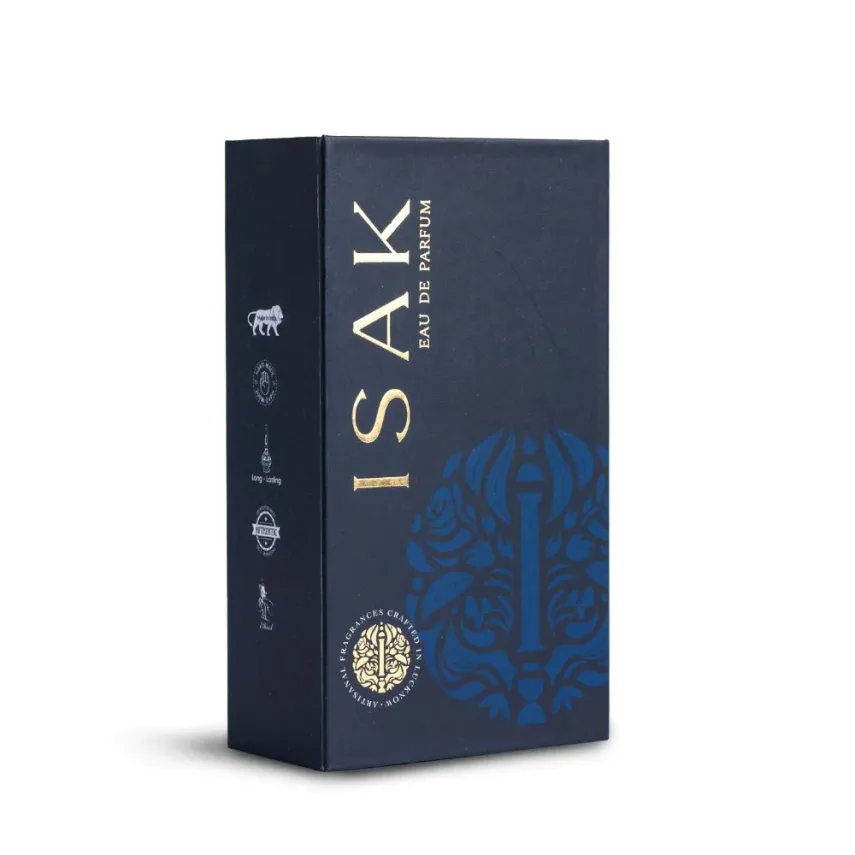 How can you step out without smelling nice? Well, you simply can't. That's why we're here to help you choose the perfect perfume: the Dew Of Life by ISAK. Its long-lasting blend of delicate flowers creates a rich and enchanting fragrance that will make you smell captivating. So, don't forget to wear this essential accessory before leaving. Stand out not only with your clothing and style but also with your fragrance!
7. Blue Dhoti Kurta by Kalki Fashion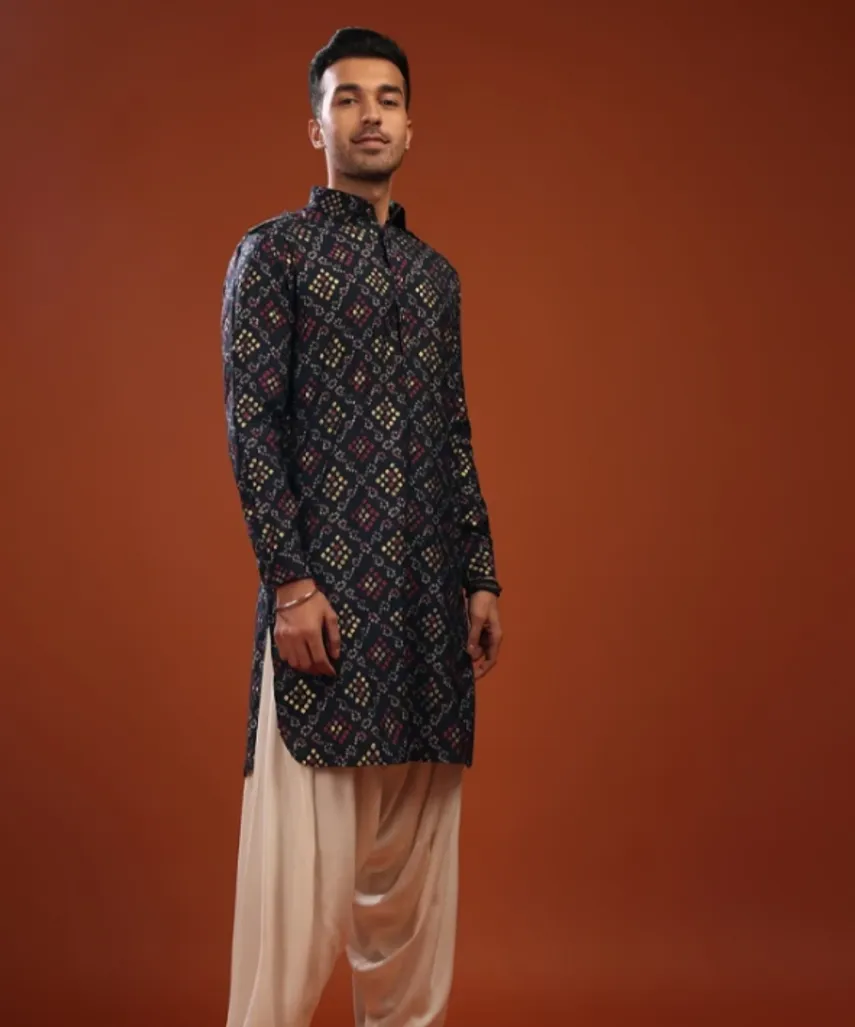 One of the best attires for the festivities is the Kurta and dhotis and if you think the same, you might like to go for this blue Dhoti Kurta set by Kalki Fashion. The cotton fabric of the set will be most likely to keep you comfortable throughout the events and the festivities so that you can enjoy it with your loved ones! So, if you have still not bought your outfit, we have got you sorted here! 
8. Alpa Green and White Bead Stacked Necklace by Teejh
The perfect way to complement your outfits, especially during the festive season, is with elegant and stylish jewelry. This Navratri, explore the fusion of tradition and modernity with Teejh's Green and White Bead Stacked necklace, crafted from brass, stones, and beads. This piece adds a beautiful touch to your attire. Check it out now and make it yours!