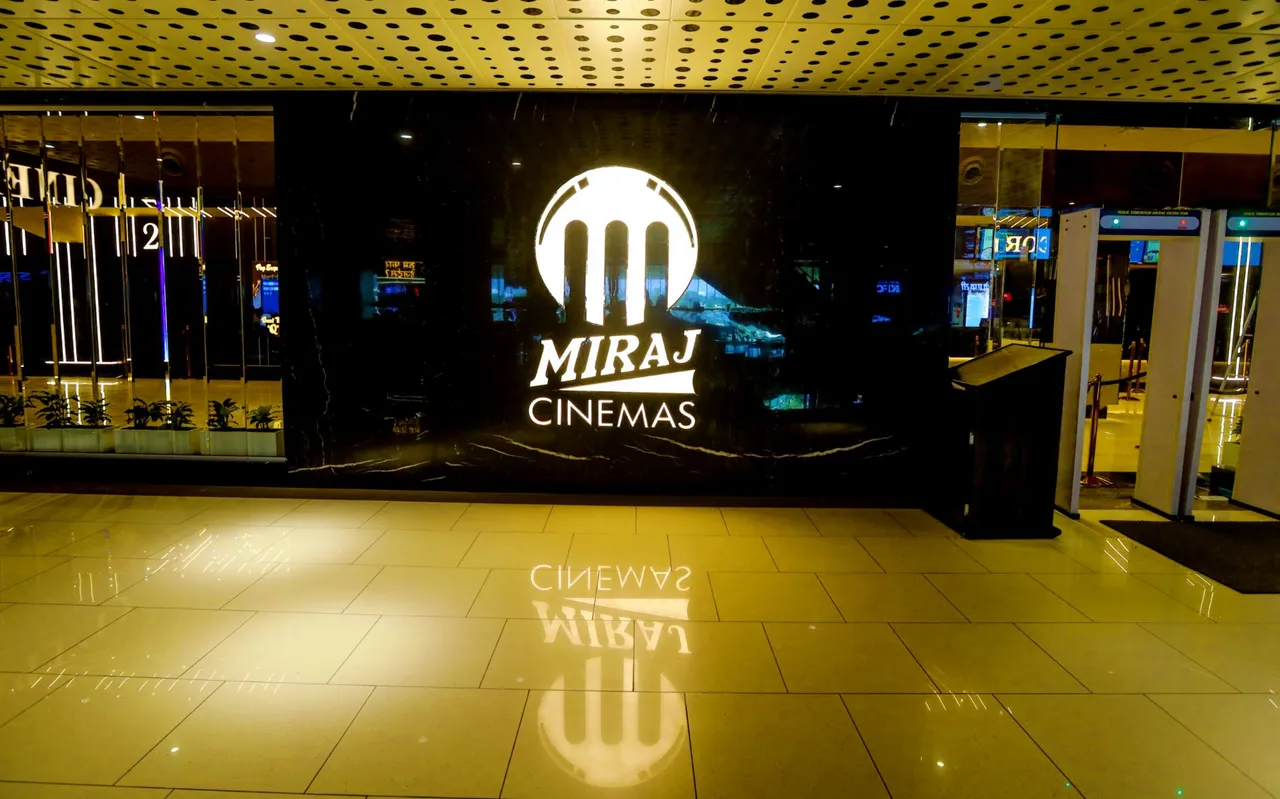 Miraj Cinemas opens its first multiplex in Punjab in the Gurdaspur Area. The multiplex offers a three-screen cinematic experience and special introductory prices on tickets.
Miraj Cinemas, a fast-growing multiplex chain in India, proudly announced the grand opening of its latest addition at Gurdaspur in Punjab. To celebrate this event, Miraj Cinemas introduced an enticing introductory ticket price starting at ₹100, inviting cinephiles to immerse themselves in the enchantment of cinema. The multiplex showcases best-in-class technology, including state-of-the-art projectors that promise a visual extravaganza seamlessly harmonised with an immersive and captivating sound experience.
Bhuvnesh Mendiratta, Chief Operating Officer of Miraj Cinemas, said during the event, "Gurdaspur Miraj Cinemas is not just a cinema; it's an immersive entertainment destination. We are dedicated to providing a world-class cinematic experience, and the inaugural offer reflects our commitment to making quality entertainment accessible to everyone. Our technical specifications ensure every movie becomes a visual masterpiece, leaving our audience with an unforgettable experience. We're excited about our expansion and pleased to announce our upcoming multiplexes in Patiala and Ludhiana. Over the next few years, Miraj is set to invest 45-50 crores to develop cinemas throughout Punjab." 
The cinema caters to a total of 555 movie enthusiasts with plush seating distributed across three screens. The commitment to providing a seamless and enjoyable experience extends beyond the viewing halls, ensuring that every aspect of the audience's visit is marked by comfort and convenience. The interiors are designed to create an inviting ambiance, featuring modern aesthetics that reflect a blend of opulence and functionality. Plush furnishings and tasteful decor contribute to a sophisticated atmosphere.
Moreover, the spacious lobby has comfortable seating areas, providing an ideal setting for patrons to relax and socialise before or after their cinematic experience. The aesthetic elements and thoughtful design ensure that patrons feel immersed in an environment that makes their visit to Gurdaspur Miraj Cinemas at AGM Mall a memorable and enjoyable affair.
On this occasion, Amit Sharma, Managing Director of Miraj Entertainment Ltd., expressed his enthusiasm for the company's growth in Punjab, said, "The launch of Gurdaspur Miraj Cinemas is a significant stride in our dedication to delivering unparalleled entertainment across the nation. Our commitment extends beyond constructing cinemas; we aspire to create destinations that elevate the entertainment experience. Come join us on this journey as we expand, bringing our unique brand of entertainment to more communities."
Miraj Cinemas is one of the vegetarian national multiplex chains in India. Across all its theatres, the menu features an array of vegetarian options, reaffirming its commitment to providing a diverse and enjoyable culinary experience for all patrons.
Where: 4th floor of AGM Mall, Tibri Road, Hanuman Chowk, Gurdaspur, Punjab -143521.