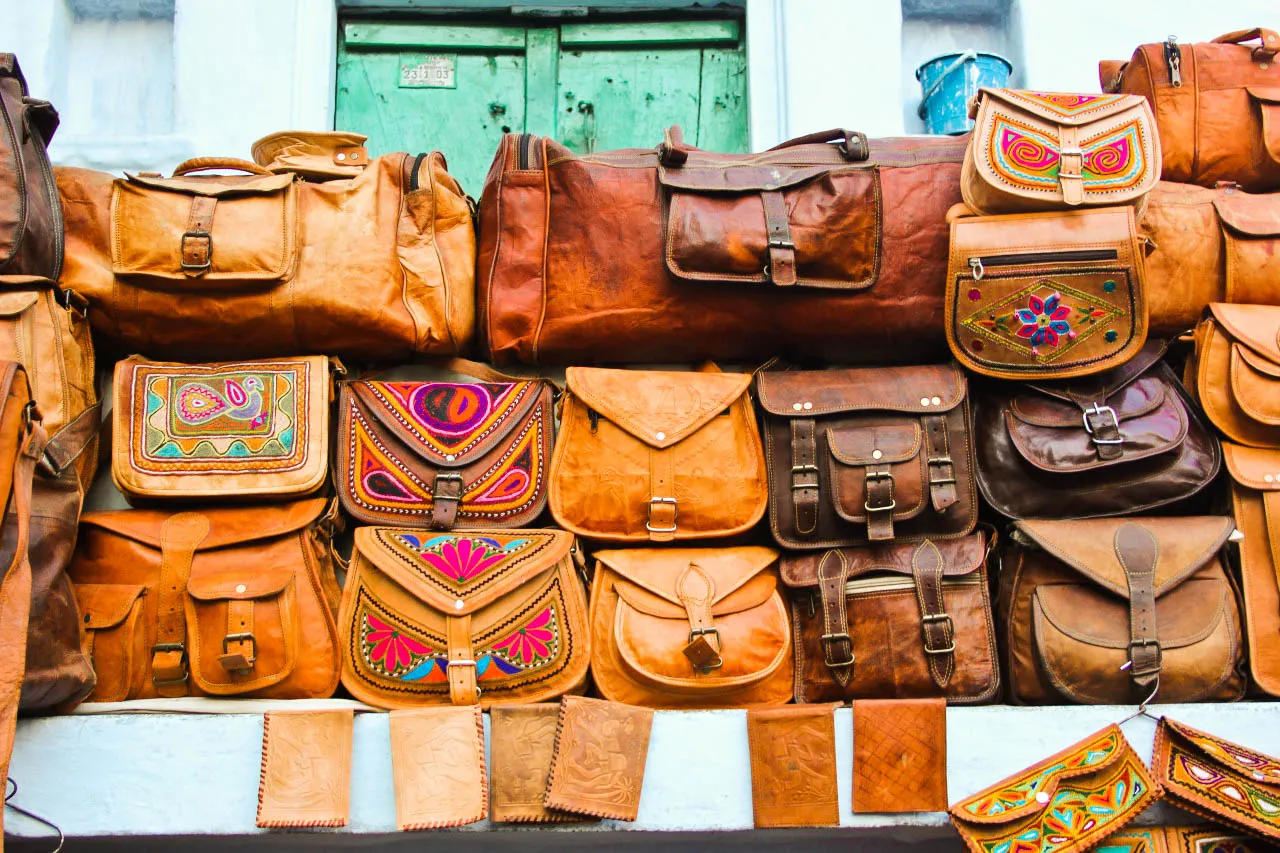 Udaipur is a city with ample palaces, lakes, and temples that light up every corner. But apart from these scenic spots, you will also find multiple local markets that are a must-check if you are on a shopping spree. 
Lake City has numerous shops, large showrooms, roadside stalls, and shopping malls that offer a variety of products. But the options are endless and even better if you are at the local markets. You can shop to your heart's content and choose between numerous ethnic and contemporary products that make your shopping an unforgettable experience in Udaipur and so keep scrolling to know where you should be heading next time.
1. Tibetian Market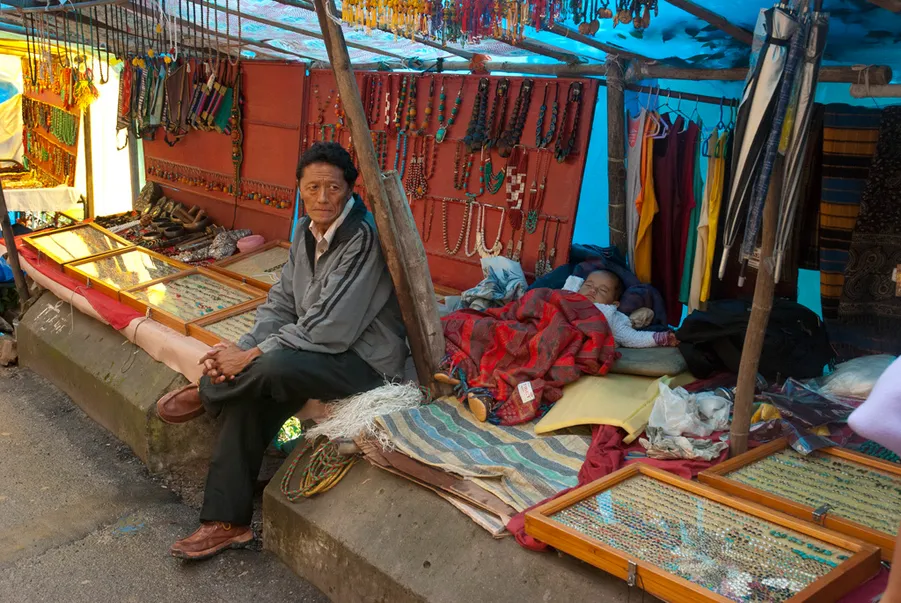 The Tibetan market has a permanent place in the heart of Udaipur, however, remains active during winter only. The charm of the Tibetan market is the clothing stores and stalls that are owned and run by the locals of Tibet. Here you can get every glimpse of the Tibetan culture along with the top-quality products. Starting in 1961, the Tibetan market brought visitors of local of Udaipur as well as attracted tourists that visit Udaipur in the winter season.
Address: City Palace Ground, Pichola, Udaipur
Opening Timings: 8 AM to 10 PM
2. Hathi Pol Market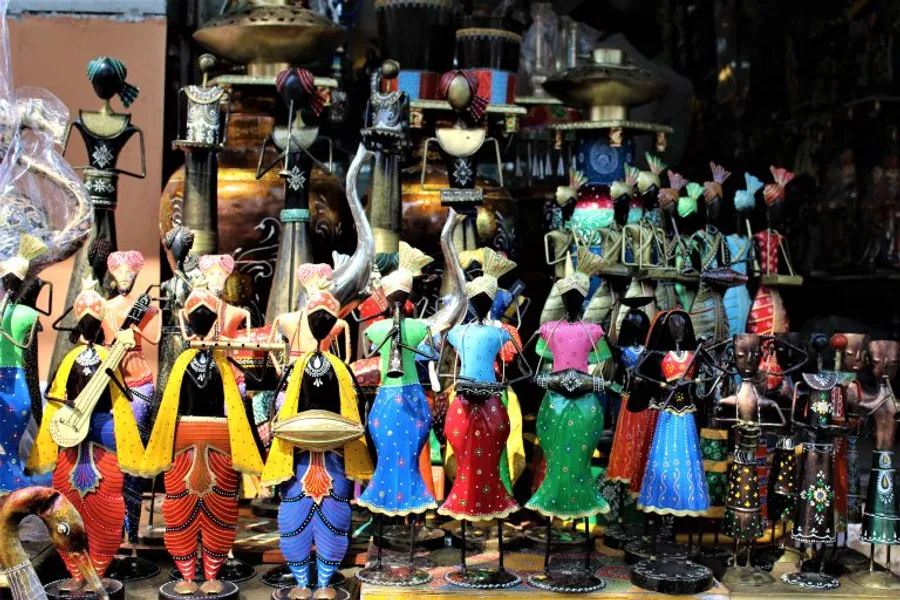 Hathipole Market – one of the most popular markets of Udaipur and is often known as the Hathi Pole handicraft market. You can find the rush of locals as well as tourists looking to buy a range of products. Here you can find handicrafts and popular artwork like Phad paintings and the traditional Rajasthani pichhwai paintings done by the local artists of Udaipur. Hathipole stands among the most popular markets in the city for locals as well as tourists who are looking to buy craftworks, traditional clothing, and designer footwear such as Mojadis or juttis are the souls of this market. You can also buy beautiful fabrics from Bandhej and Leheriya at reasonable prices here. The Rajasthani blankets or Jaipuri Razai are another must-buy thing in the market.
Address: Chohtta Chetak Rd, Hathipole, Udaipur
Opening Timings: 9:30 AM to 5:30 PM
3. Bada Bazaar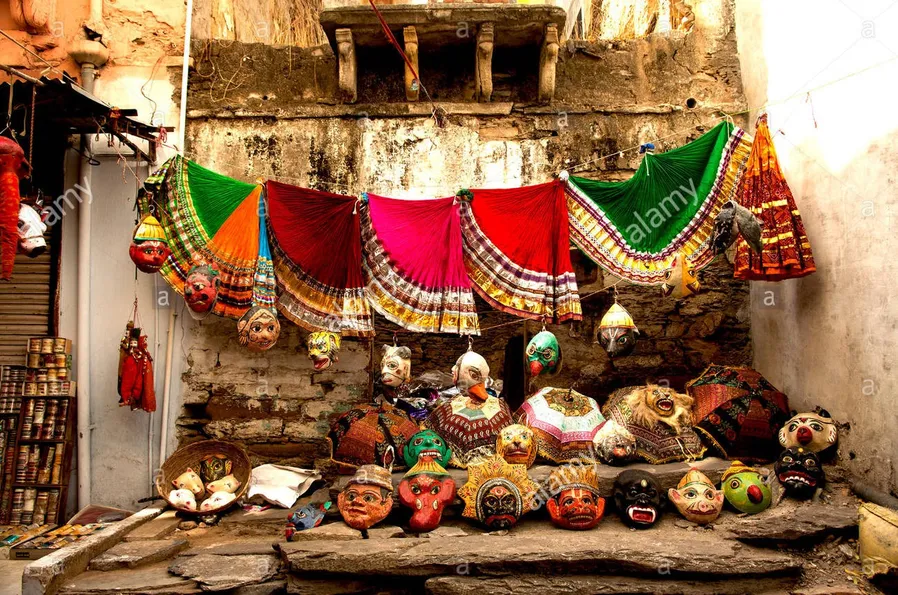 Bada Bazaar is one of the main markets of Udaipur where you can find several small shops, exhibitions, and showrooms inside the market. This market is, most well-known for the Bandhani and Batik print sarees and textiles. Bada Bazaar, one of the oldest markets in the city located close to Clock Tower, remains buzzing with tourists and locals all through the day. This is the chief market area in Udaipur and is one of the best places for souvenir shopping. The market includes both major brands in brick-and-mortar showrooms and local street hawkers.
Address: Old City, Bohrwadi, Udaipur, Rajasthan
Opening Timings: 9:00 AM to 5:30 PM
4. Chetak Circle Market
A busy market, always favored by locals and tourists alike. The specialties of this market are unique handicrafts, greeting cards, traditional jewellery boxes, precious stones, brass items, handmade paper, pottery, traditional lanterns, decorative items, dance puppets, and others. Chetak Circle is known for crafts galore and is a famous marketplace for street shopping in Udaipur. 
Address: Chetak Circle, Chamanpura, Udaipur
Opening Timings: 10 AM to 7 PM
5. Bapu Bazaar Market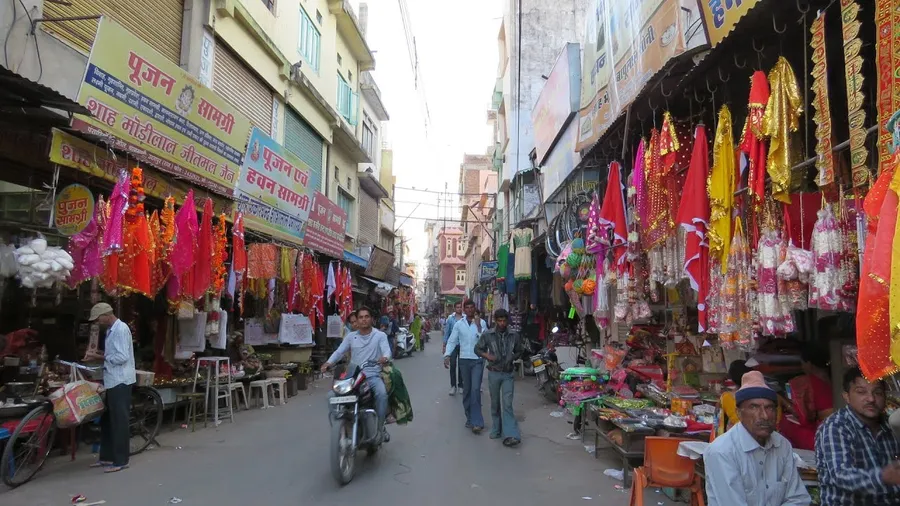 In this market, located on the road known as Bapu Bazar Road, you can find popular street food, khadi items, crockery, shoes, clothes, and gadgets. The charm is also added when street food vendors visit their place serving delicious food. The street food here is a must-try, especially the mouth-watering Gol Gappa. This is a huge bazaar with a variety of shops where you can find everything from clothes to pottery.
Address: Nada Khada, Udaipur, Rajasthan
Opening Timings: 9 AM to 10 PM
6. Sindhi Bazaar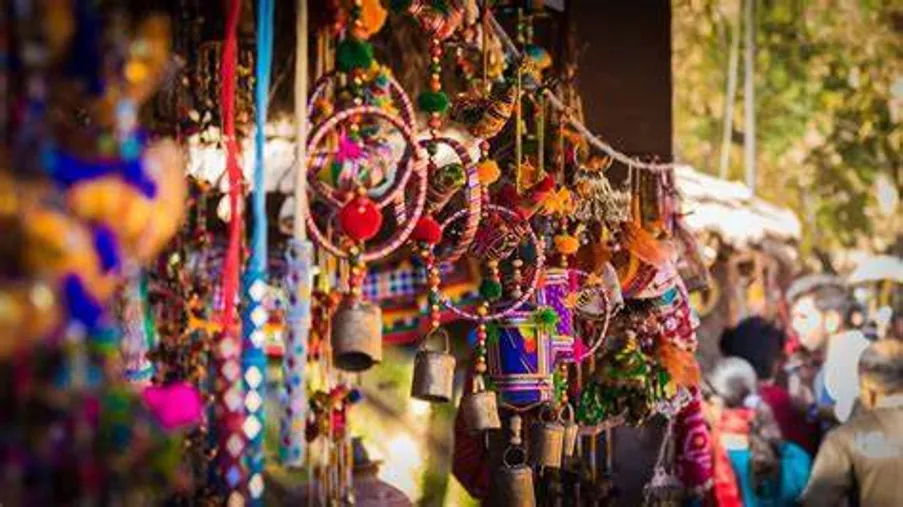 The Sindhi bazaar of Udaipur is just a few steps away from Bada Bazaar. Locals and tourists alike visit this shopping destination in Udaipur to buy a variety of clothing for men, women, and children. One tip we want to give is don't forget to bargain for any good purchase you make.
Address: Sindhi Bazaar Road, Old City, Udaipur.
7. Lakhara Chowk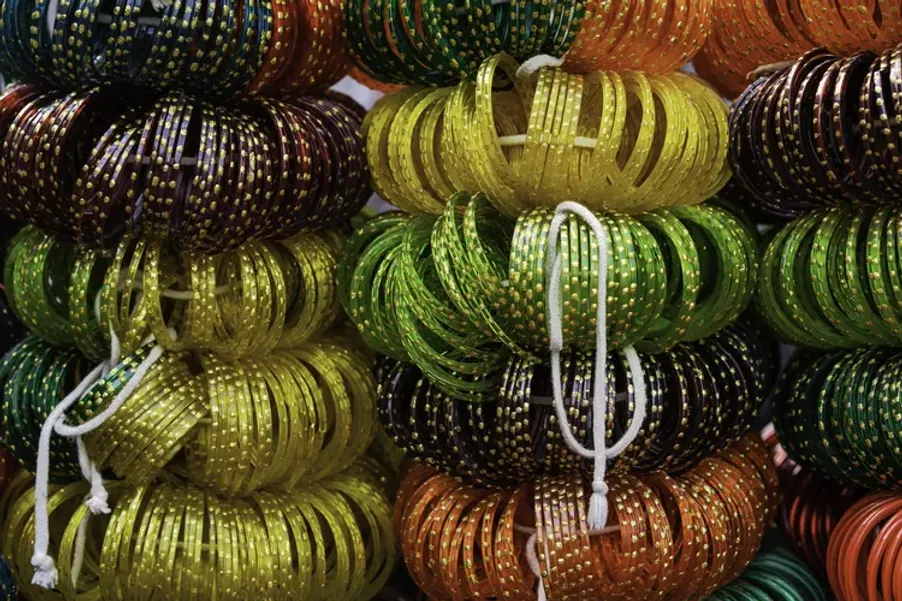 Colourful lac bangles are a staple of Rajasthani tradition and Lakhara Chowk is the place to be when it comes to buying lac bangles. This shopping market is very famous for bangles, artificial jewellery, cosmetic products, and personal decor items. Lakhara Chowk has numerous shops in the narrow lanes and we recommend exploring the city area on foot or by two-wheeler. The best part is that you can find bangles here that go with a saree or any other outfit.
Address: Danmandi, Nada Khada, Udaipur
8. Mochiwada Bazaar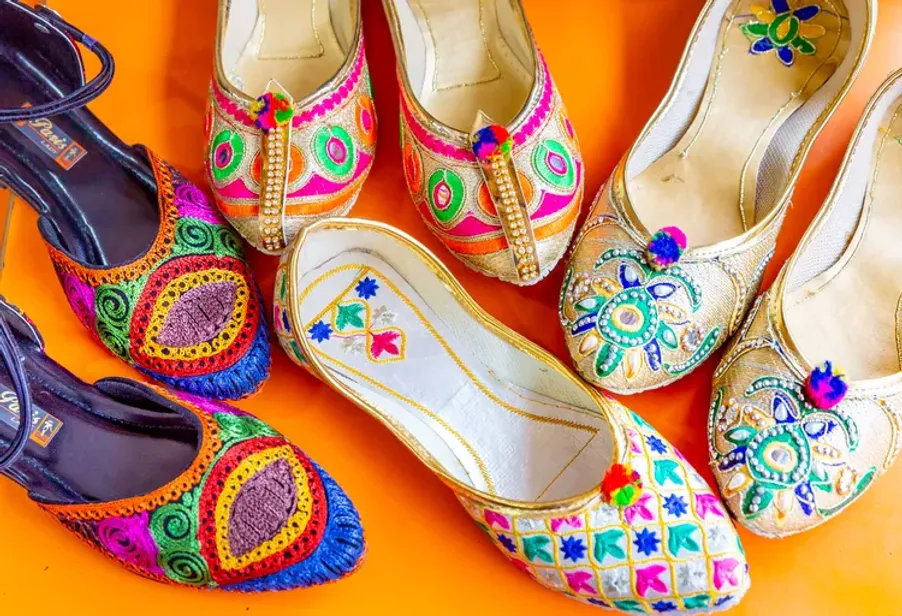 Yes, you are correct! The name gives the perfect hint about what the market is all about! Mochiwada – a market that is hugely popular for shopping the traditional Rajasthani and leather footwear. The variety of footwear you will find here will not be seen anywhere in the Rajasthan and the market is never short on different types of footwear. Here you will find locally produced sports shoes, formal shoes, and other footwear items at very cheap rates. Make no mistake with the cheap rates, the footwear is quite durable and made with good quality materials. If you are planning to visit the Mochiwada Bazaar then we recommend to bargain for the footwear you love as it is quite rampant and you can get awesome footwear at very cheap prices.
Address: Old City, Bohrwadi, Udaipur
9.

Maldas Street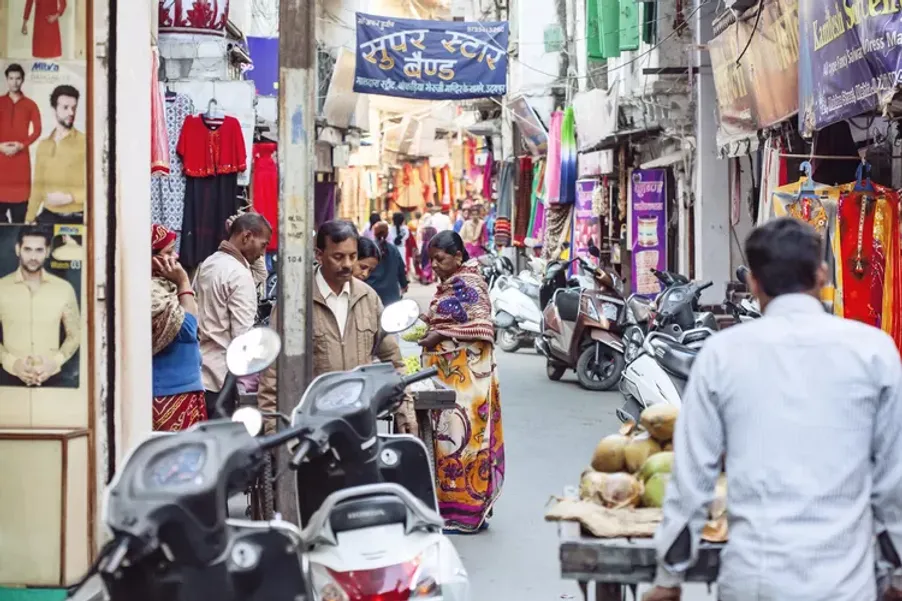 Maldas Street is where the locals flock for festivals, parties, and weddings for cheap attractions. This narrow street leads north from Bada Bazar towards Hatipol the old city. Priyadarshini Sarees has been in business since 1989 and has an extensive collection of formal and casual sarees in many different fabrics. The staff is friendly and helpful. Try the Rajaratan Kothari Saree Center for Indo-Western wear and authentic Rajasthani sarees.
Address: City's Prime Health Care Area, Udaipur
Get your cart ready and you won't return empty-handed to your town.