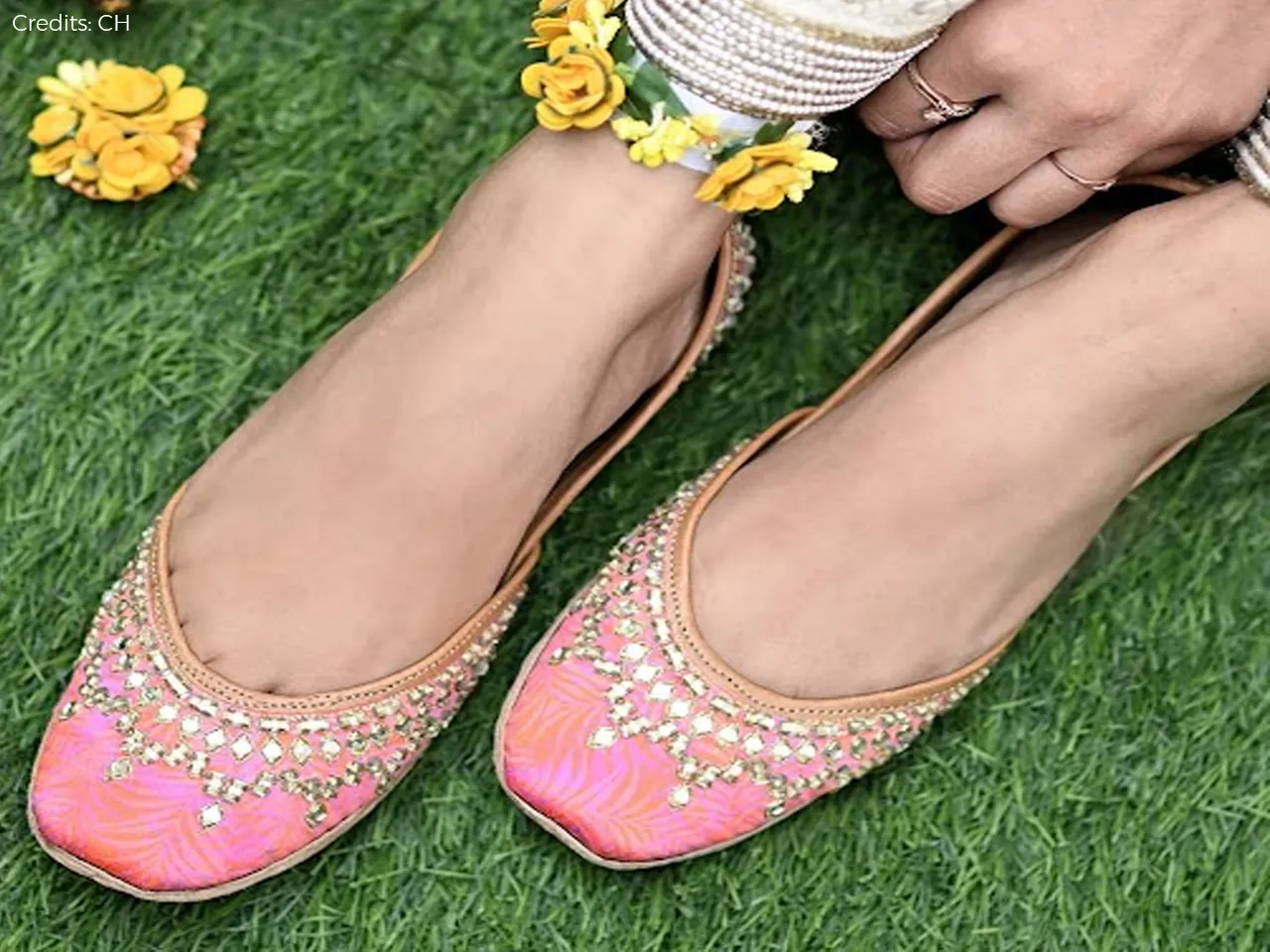 Your choice of footwear can instantly elevate your look. Whether you prefer ethnic attire or live in jeans, Juttis are a versatile choice that adds a touch of desi charm to any outfit. So, don't forget to enhance your ethnic look with a stylish pair of Juttis. Scroll down to explore 7 ethnic Jutti stores in Vadodara.
Juttis are traditional footwear that has immense cultural value not just because of their place in the imperial history of India but also their luxurious and celebratory look which just seems perfect for festive occasions. Wear a Jutti while donning a royal look with a Sherwani or Pathani or kurta pajama for men, or an intricate and elegant silk saree or a strikingly coloured Lehenga or suit for women.
1. Kolhapuri Chappal Stall

The stall is quite popular among its customers who often enjoy the shopping experience here. The store 'Kolhapuri Chappal' deals with all kinds of traditional and ethnic footwear. They offer unique designs in their Juttis and Mojadis for an affordable price. This place is a one-stop destination for buying Juttis for festive occasions, weddings, or theme nights. You can find a pair of matching Juttis for your favourite Sherwani or Pathani.
Address: Opp. Maharani Girls High School, Near Fire Station, Dandiya Bazaar, Navrang Cinema Road, Near Fire Station, Dandiya Bazaar, Vadodara.
2. R.K. Mojadi center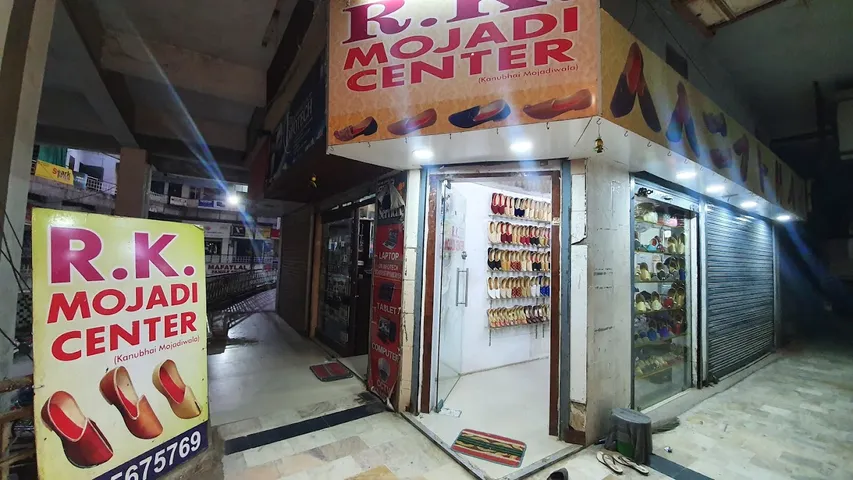 Located on the ground floor of Windsor Plaza, in the hustling market area of Alkapuri, is RK Mojadi Center. As their name suggests, they are dealers of Mojadi and Jutti Footwear along with many other varieties of Ethnic footwear for both men and women.
Address: Windsor Plaza, GF-2, RC Dutt Rd, Aradhana Society, Vishwas Colony, Alkapuri, Vadodara.
3. Chauhan Leather shoes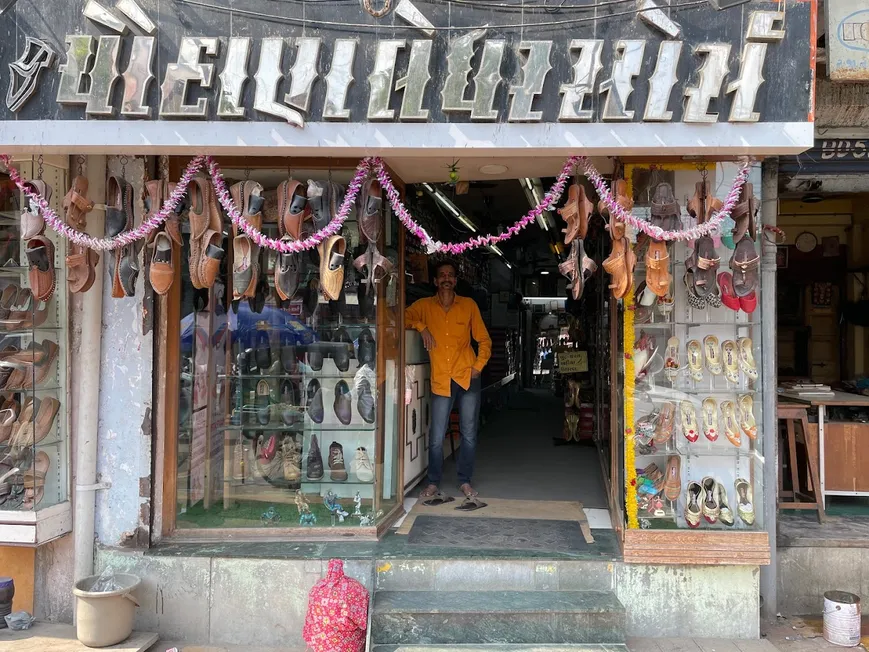 Chauhan leather shoes can be your next one-stop destination for a festive variety of shoes. They sell a variety of fancy ethnic footwear like Mojadi, Jutti, Traditional Chappals, sandals and shoes. They also deal in some contemporary leather footwear but are most popular for their traditional variety. Both men and women can find their favourite Juttis here.
Address: Vishram, Modikhana Rd, Jubilee Garden, Mandvi, Vadodara.
4. Gujurat charm udhyog bhandar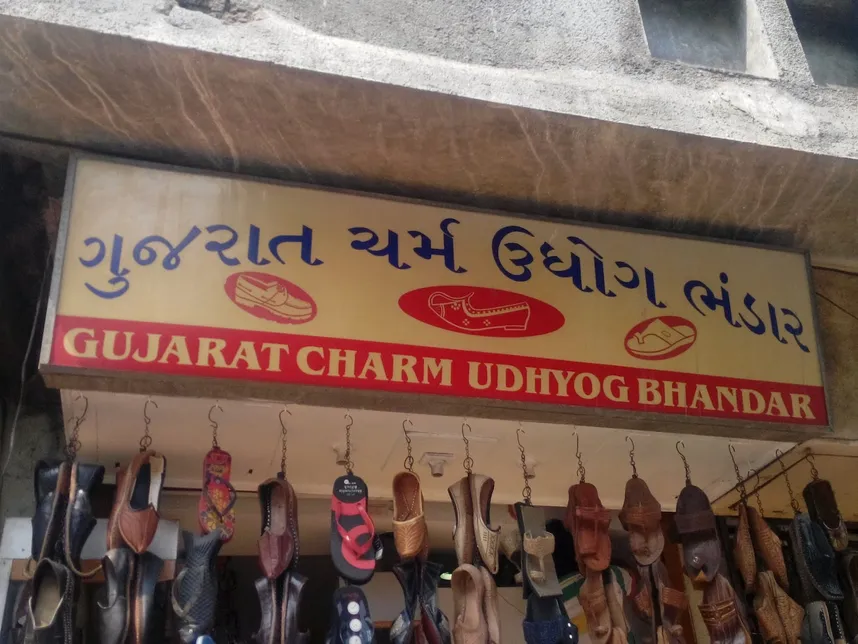 Just behind Jubilee Garden, is another popular dealer of Juttis. Gujarat Charm Udyog Bhandar. They are retailers and wholesalers of traditional footwear.
Address: Jubilee Baug Road, Modikhana Road, Behind Jubilee Garden, Mandvi, Vadodara.
5. Vibhash Footwear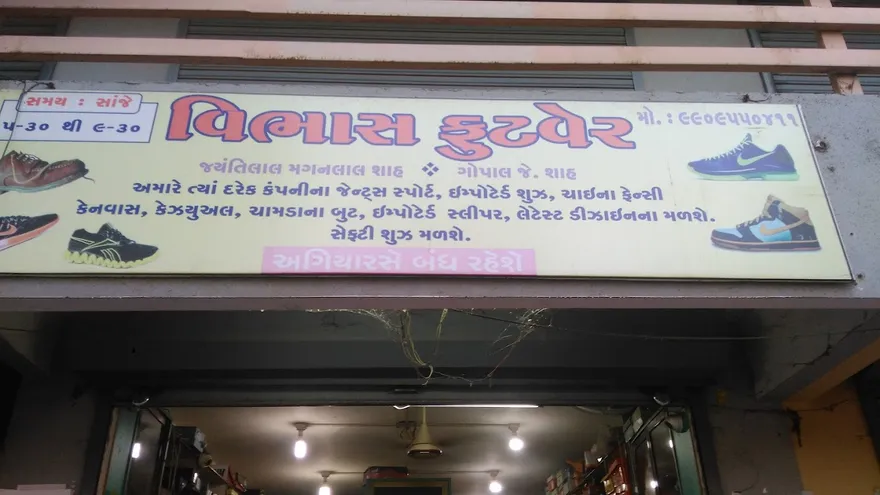 Vibhash Footwear mostly sells modern footwear including shoes, sandals and slippers. But they also keep a small collection of Mojadi and Jutti available for immediate purchase. If you don't like the available designs, they may order your choice of specific designs and sizes on request.
Address: Satva Avenue, Sama-Savli Rd, Near Avsar Party Plot, Raghuvir Nagar, Kasturba Nagar, New Sama, Vadodara.
6. Gautam Shoes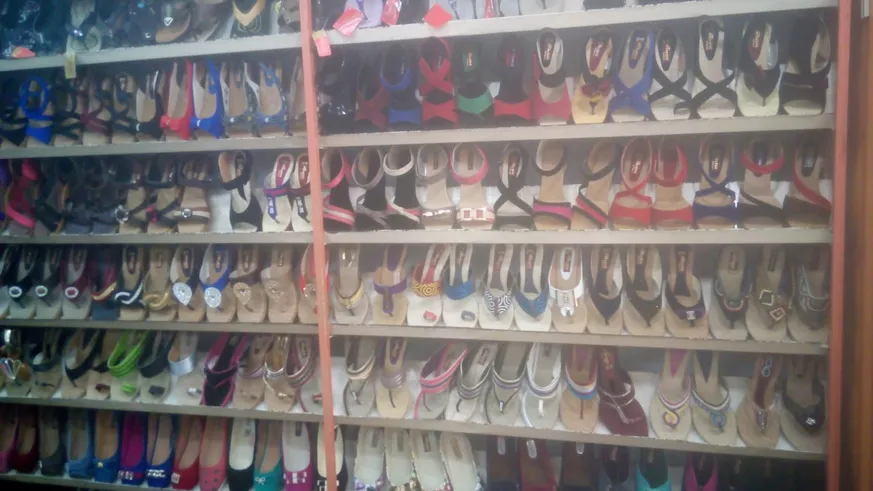 Another place to buy ethnic footwear near Jubilee Garden is Gautam Shoes. Gautam Shoes sells a wide variety of footwear ranging from trending branded shoes to fancy festive footwear for men, women and children. They have a wide variety of Juttis and Mojadis available for purchase.
Address: Jubilee Garden, beside Singapore market, Raopura, Mandvi, Vadodara.
8. Sangam shoes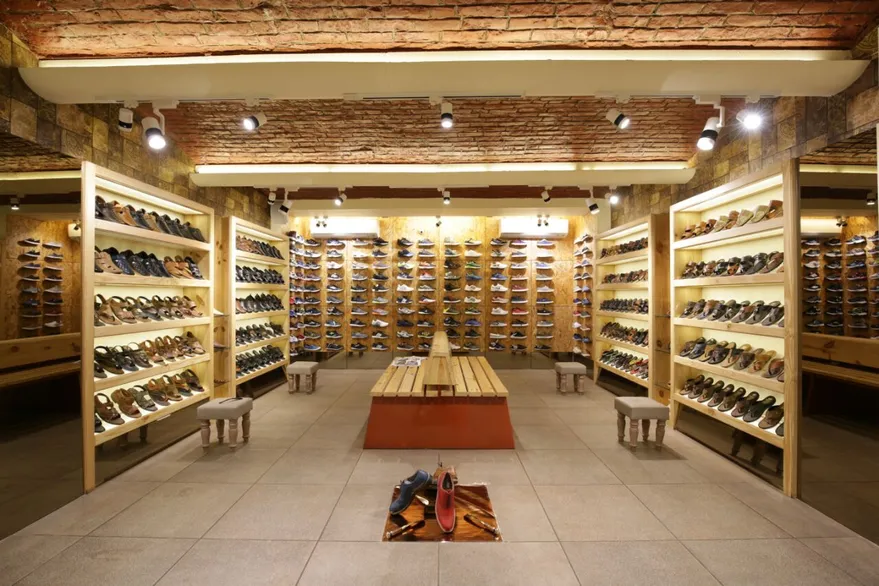 Sangam Shoes is a classy shoe shop with a warm and welcoming ambience. But, even if the place is classy doesn't mean it is expensive as the shoe store is popular because of its budget-friendly products and exclusive designs and fittings. Their Juttis follow the same standards with price and quality. Along with impressive Juttis, they have other traditional footwear like Mojadis and Chappals which makes it a suitable place for festive shopping. 
Address: Prabhat Studio Lane, Opposite Jubilee Baug, Prabhat Studio Lane, Vadodara