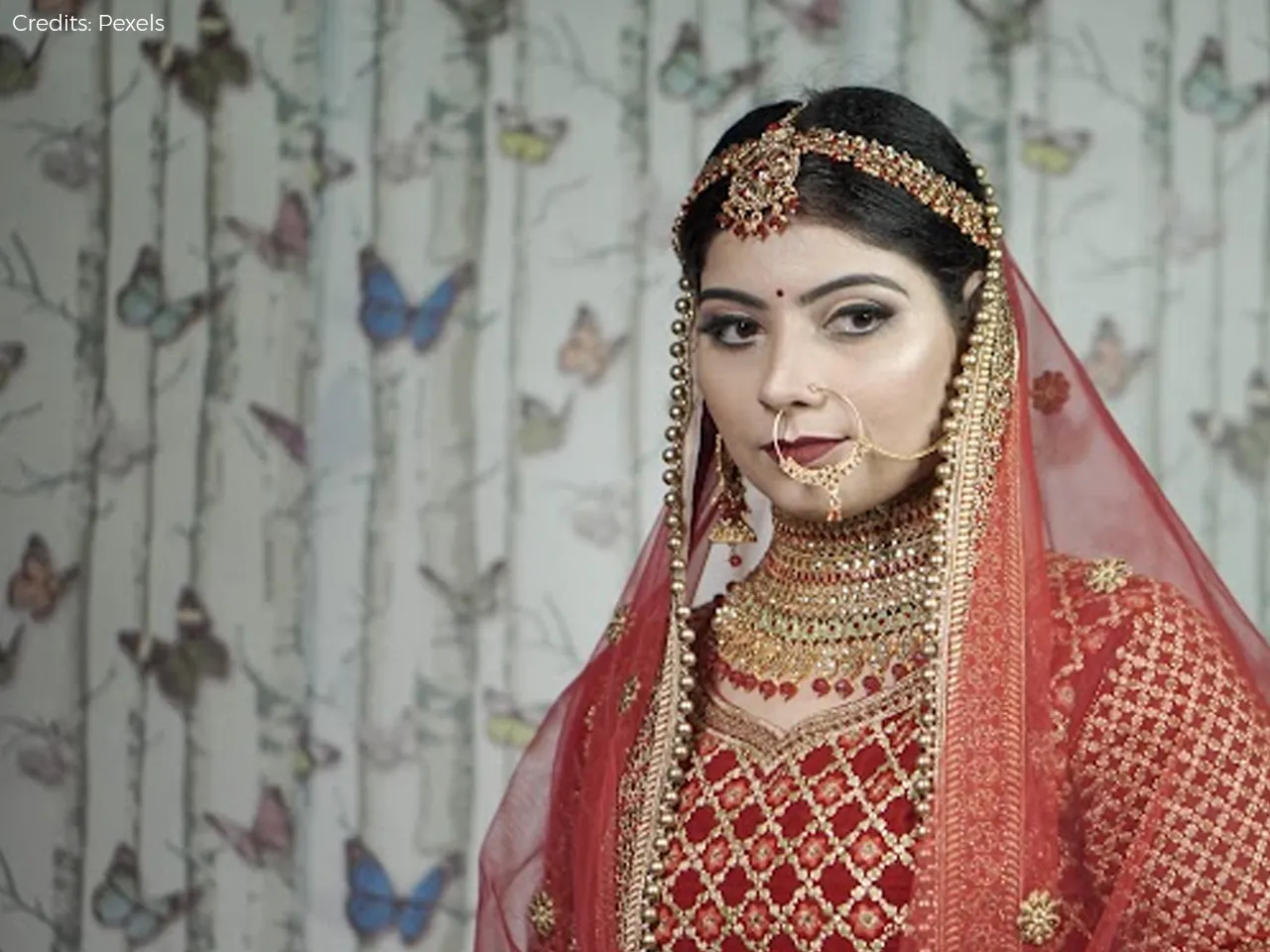 Keep scrolling to find 7 jewellery stores near you in Vadodara to visit.
Looking to get a precious set of fine jewellery for the occasion? These brands offer exclusive jewellery that suits your festive or wedding needs, helping you add that extra glam to your traditional outfit as you take one more step towards completing your ethnic look.
1. Ashapuri Jewellers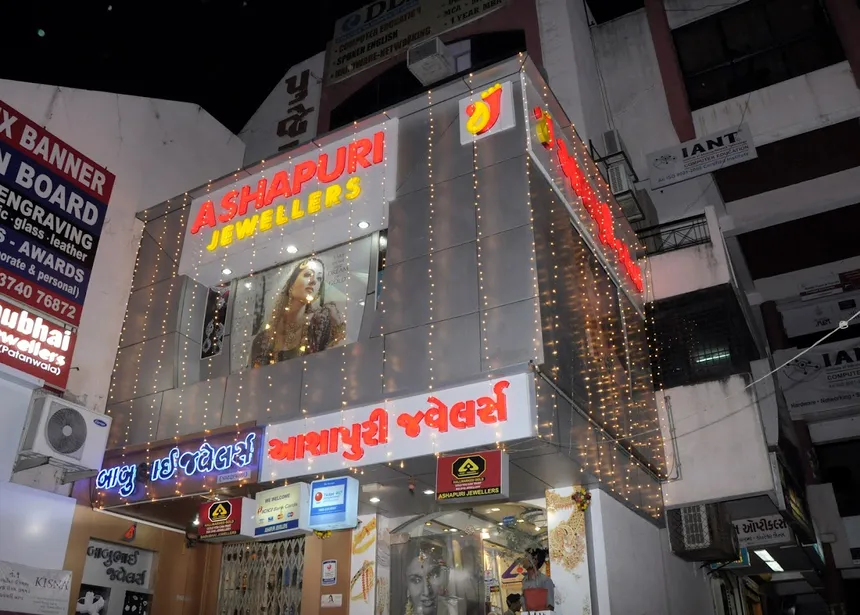 Are you looking for exquisite designs and unique combinations of modern and ethnic jewellery? Ashapuri Jewellers in Vadodara bring you just that with gold, diamond and even antique jewellery! They maintain the standards of their fine jewellery and their innovative styles are sure to leave you impressed. So, what are you waiting for? Start shopping!
Where: G-14, Pujer Complex, Opposite Golden-Silver Apartment,, Subhanpura Main Road,, Subhanpura, Vadodara.
2. Sara Gandivekar Jewellers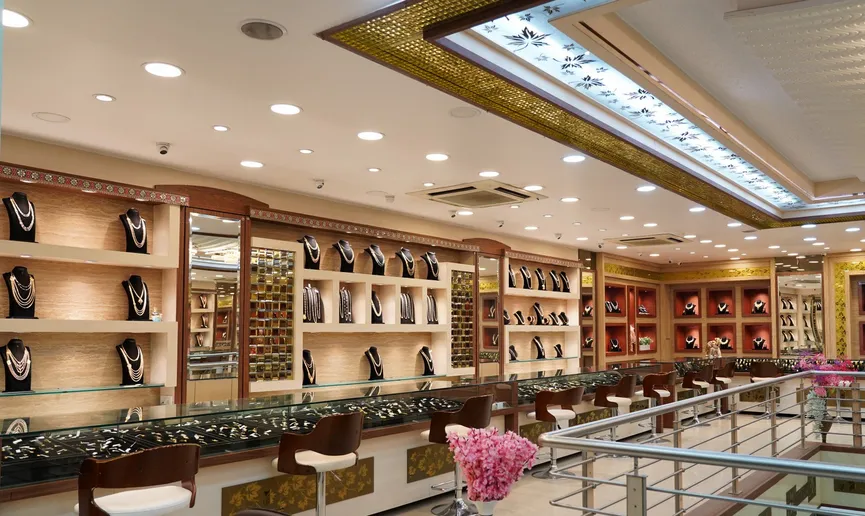 Sara Gandivekar Jewellers is a reputed jewellery brand in Vadodara with three branches, at Waghodia Road, Jambubet, and Dandia Bazaar. They are known for their commitment to purity, transparency, and value while bringing collections of ornaments according to different styles, traditions, and trends. The jewellery is made with the traditional 'Meenakari' and 'Jadtar' techniques. You can find diamond and gold jewellery like bangles, bracelets, chains, earrings, kadas, mangalsutras, nathnis, and payals. You can also find silver jewellery, Idols, and utensils here, which makes it the perfect place for festive jewellery.
Where: Vrundavan Cross Road, Near SBI Bank, Waghodia Road, Vadodara.
3. CH Jewellers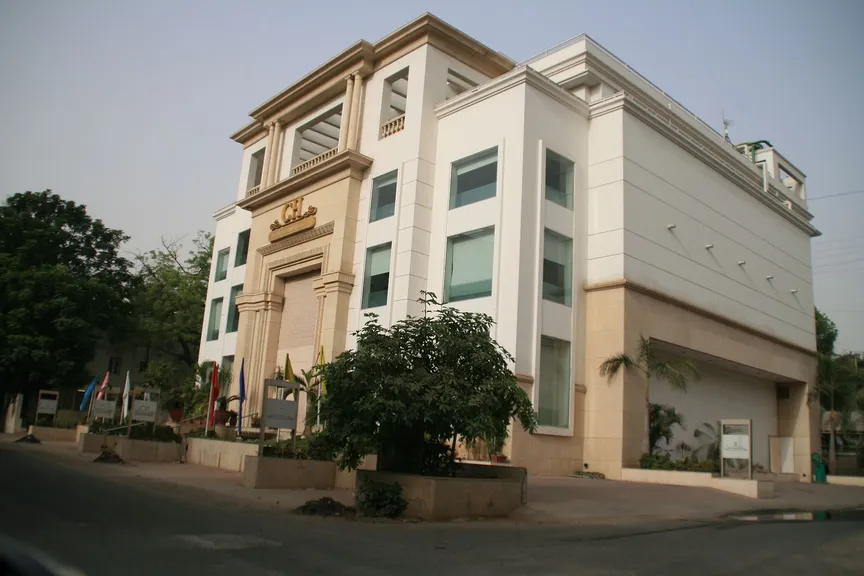 You can find a vast collection of fine gold, diamond and platinum jewellery at CH Jewellers in Vadodara. Along with their exclusive range of jewels and ornaments from the Aloki and Aaranha range, they have special collections to pair with bridal and festive wear. So, this festive season, it is time for you to rock the floor with their appealing collection!
Where: 8, Alkapuri Society, Concord Lane, RC Dutt Rd, Alkapuri
4. Baroda Jewellers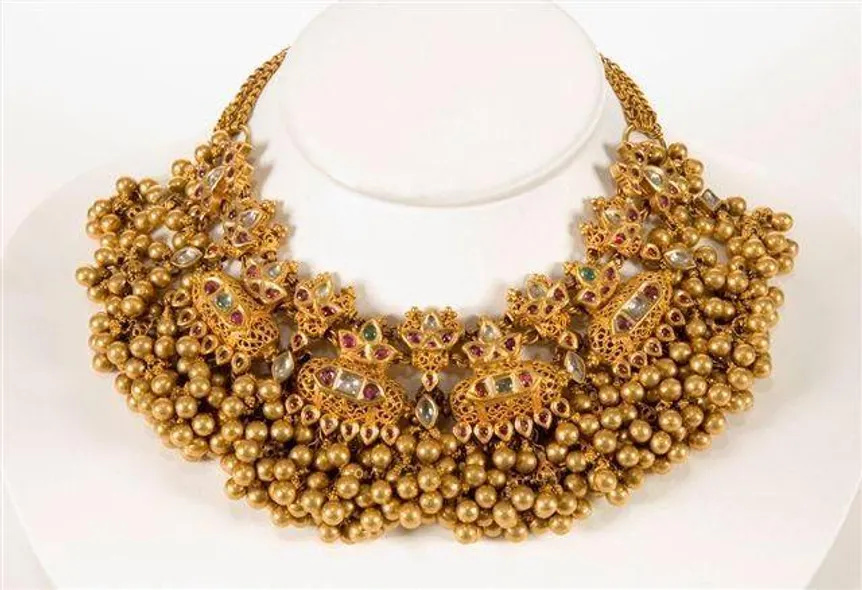 Located near Kalanidhi Art Gallery in Akota, Baroda Jewellers is a popular jewellery outlet in Vadodara. They deal in a range of gold and silver jewellery like bracelets, earrings, necklaces, mangalsutras, etc. You can visit the place and take home your favourite jewel from their collection.
Where: 9b, Shantinagar Society, beside Kalanidhi Art Gallery, Near Urmi Crossroads, Akota, Vadodara.
5. Joyalukkas Jewellers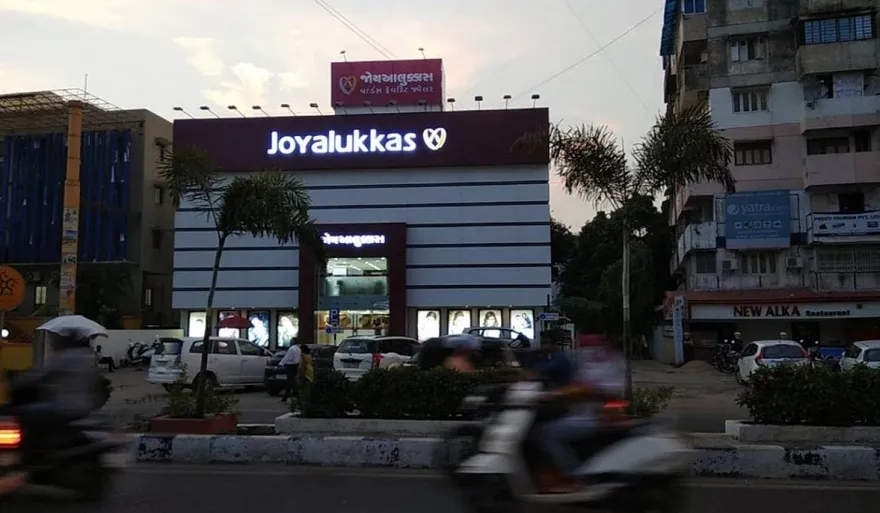 Joyalukkas jewellers in Vadodara, bring exclusive collections of jewellery in gold, diamond, silver and platinum. Their Bloomz collection brings forth unique floral-inspired jewellery designs as well that you can match with floral outfits. They also have 'The Nature Collection' that offers designs resembling elements of nature. You can also check their elegant 'Black and White collection' which is a good option for wearing outdoors. Other collections include the Lord Ganesha, Leafscape, and Zeal range of Jewellery. So, get yourself a pair of vibrant earrings for the festivities from Joyalukkas depending on your outfits!
Where: Ground Fortune Complex, Race Course Road, Vadodara.
6. Radhika Jewellers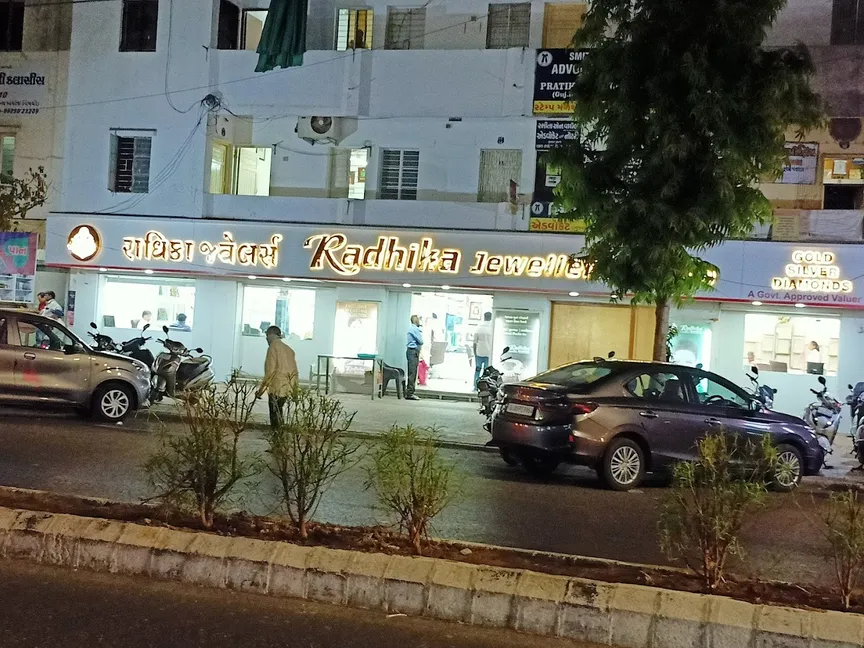 They are sellers of gold and silver jewellery. You can find all kinds of jewellery, ornaments and coins in precious stones at Radhika Jewellers. The store located in the New Sama area is a retailer of new jewellery and a valuer of old and antique jewellery. You can also find your favourite branded watches crafted in precious metals at this jewellery store. The place is quite spacious and offers a wide range of unique festive and wedding jewellery and jewellery for everyday use can also be found here.
Where: Indrapuri Society, 14, New Sama Road, Chanakyapuri Society, Raghukul Nagar, New Sama, Vadodara.
7. Navkar Jewellers
Navkar Jewellers crafts jewellery for every taste in traditional and modern designs. If you don't find your choice of jewellery from their collection, you can get your jewellery custom-made as they offer customized jewellery made with certified gemstones and pure metals. You can also get silver gift articles and utensils here for gifting. Along with this, they offer to repair or restore your old jewellery and bring back its original charm. They also offer valuation services so you can exchange your old jewellery for a brand new set for the festive season. So, isn't it one roof for all your jewellery shipping?
Where: 124, Trivia, Natubhai Circle, Race Course Road, Vadodara.