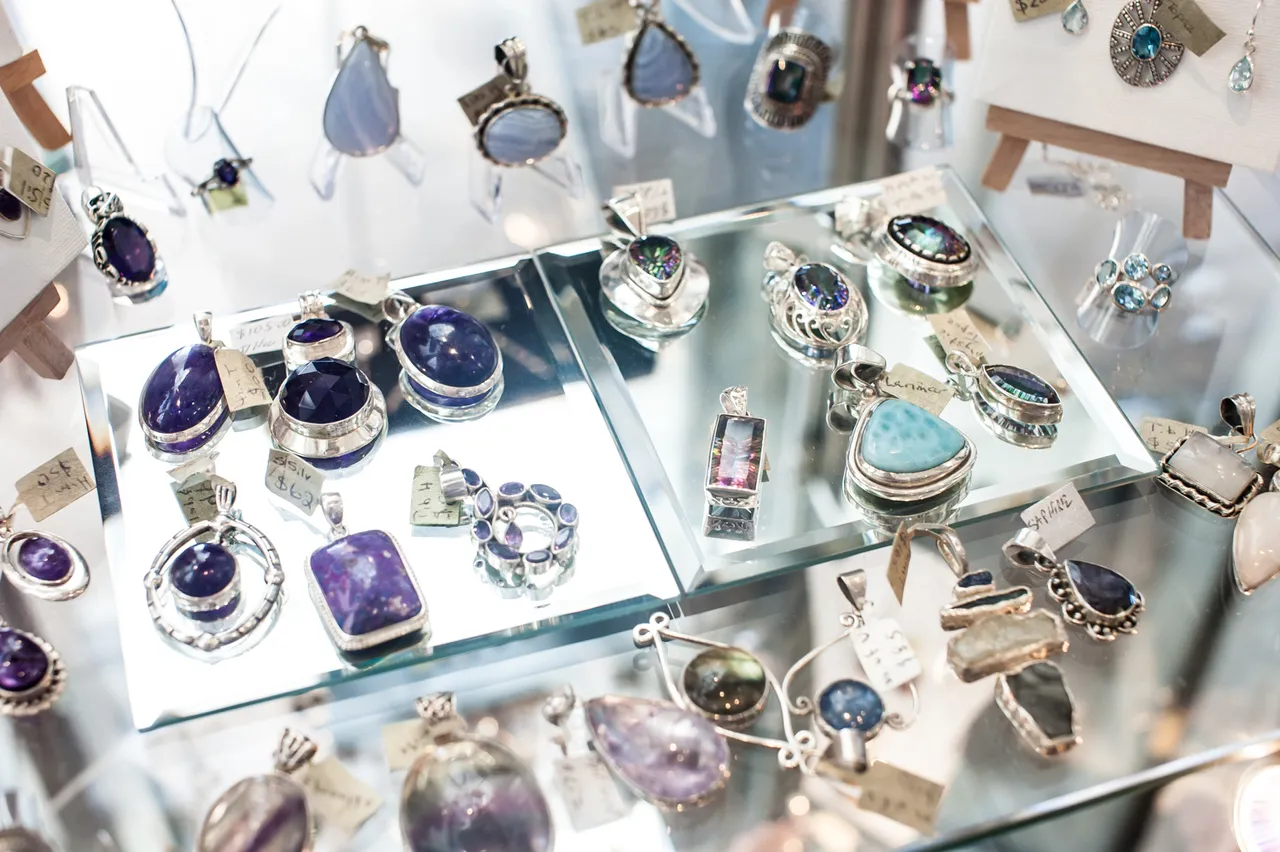 Bright colourful gemstones with different healing properties have been fascinating in recent years. Due to this, the business geeks have already set up Instagram stores to meet your demands. Let us tell you who are they. 
In recent years, the popularity of crystal jewellery has soared, with many individuals seeking the healing and spiritual properties associated with these beautiful gemstones. Instagram has become a hub for crystal enthusiasts, offering a wide range of stores that cater to this growing demand. Be with us to discover a few Instagram stores for your crystal jewellery obsession.
1. Gift Palace India
Gift Place India specializes in handcrafted crystal jewellery infused with intention and positive energy. Each piece is carefully crafted to enhance specific intentions, such as love, abundance, or protection. Their attention to detail and commitment to quality make them a go-to store for those seeking personalized crystal jewelry. It's a small store but shares valid information regarding healing and energy on its page. 
2.

Lil Witchy Shop
Lil Witchy Shop by Sanjh is a Delhi-based store that ships worldwide. They have shipped over 10,000 orders to date and share her reviews on the story to maintain credibility. This young talented girl makes her jewellery herself and can design them in all shapes and sizes. Customers can shop with confidence, knowing that their crystal jewellery supports responsible sourcing.
3. My Meera Store
My Meera Store is a jewellery store owned by Ahmedabad-based entrepreneur Meera. She has achieved more than 20k Instagram followers by posting creative and unique designs. Not only crystals, but she also deals with other kinds of stones and jewellery as well. A complete hub where she herself shares styling ideas through her reels. 
4. Tru Crystals
Tru Crystals offers a collection of rare and high-quality crystals. They claim to source unique gemstones from around the world, ensuring that each piece is one-of-a-kind. They also share crystal cleansing procedures on their Instagram along with gemstones and healing crystals. Check out their YouTube to learn more about Crystal World. 
5. Kivis Crystals
Kivis Crystals specializes in crystal jewellery designed to heal your life problems. Each piece is carefully selected to align with the body's energy centers, promoting harmony and well-being. With their extensive knowledge of crystals and their healing properties, their Instagram page is filled with reels regarding different types of crystals and gemstones. 
6. Aeora Rocks India
Aeora Rocks India offers customizable crystal jewellery, allowing customers to create their own unique pieces. From choosing the type of crystal to selecting the design and metal, customers have the freedom to personalize their jewellery to suit their style and intentions. Check out this page and come across some of the most funny crystal-related memes too. 
7.

BODH Gem & Crystals
BODH Gem & Crystals specializes in crystal jewellery that enhances meditation and mindfulness practices. Their carefully curated collection includes crystals known for their calming and grounding properties. Psstt.. They also organize workshops, so check those out for informational insight. 
8.

Meraki Crystals and Gems
Meraki Crystals and Gems focus on crystal jewellery that promotes healing and well-being and also provides a COD option. Their collection includes crystals known for their therapeutic properties, such as amethyst for relaxation and rose quartz for self-love. Well, Riya, the owner also creates some fun reels imitating real-life situations and how her crystals help with the same. 
9.

Shubhanjali
Lastly, we have Shubhanjali, who is based in Mumbai and has offline stores in Santacruz and Goregaon, Mumbai. They offer a range of crystal jewellery designed to enhance intuition and spiritual growth. Their pieces are carefully selected to support individuals on their spiritual journey, helping them connect with their inner wisdom and higher self.
Happy shopping! Find a piece of crystal jewelry for your self-growth quest.