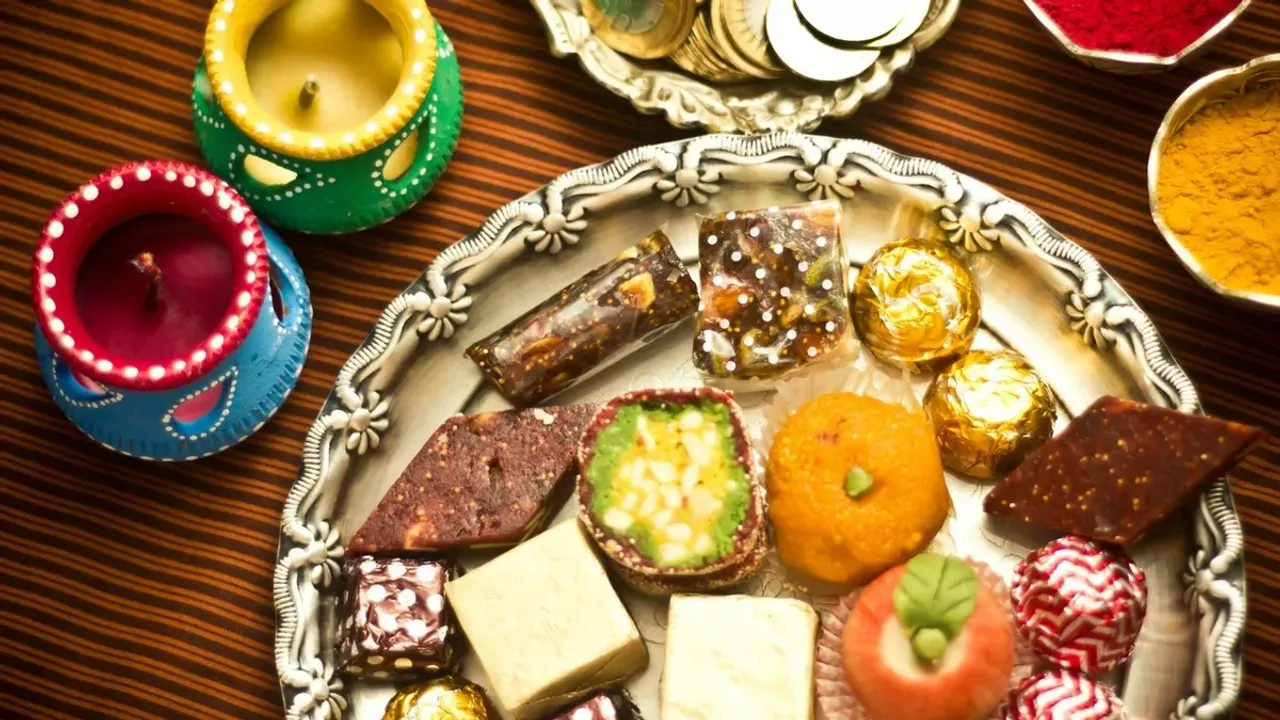 Make your Diwali sweeter and guilt-free and order a box of happiness from these healthy mithai brands delivering PAN India for yourself and your loved ones!
The festive season calls for kuch meetha but if you are planning to say no to them wait till you finish reading this paragraph. For the health enthusiasts and those who are all up for being healthy this festive season, we have curated this delectable list of healthy sweet brands delivering PAN India that offer sugar-free, gluten-free, and low-carb sweets. Keep reading to know what you can try without feeling guilty. 
1. Mriva Sweets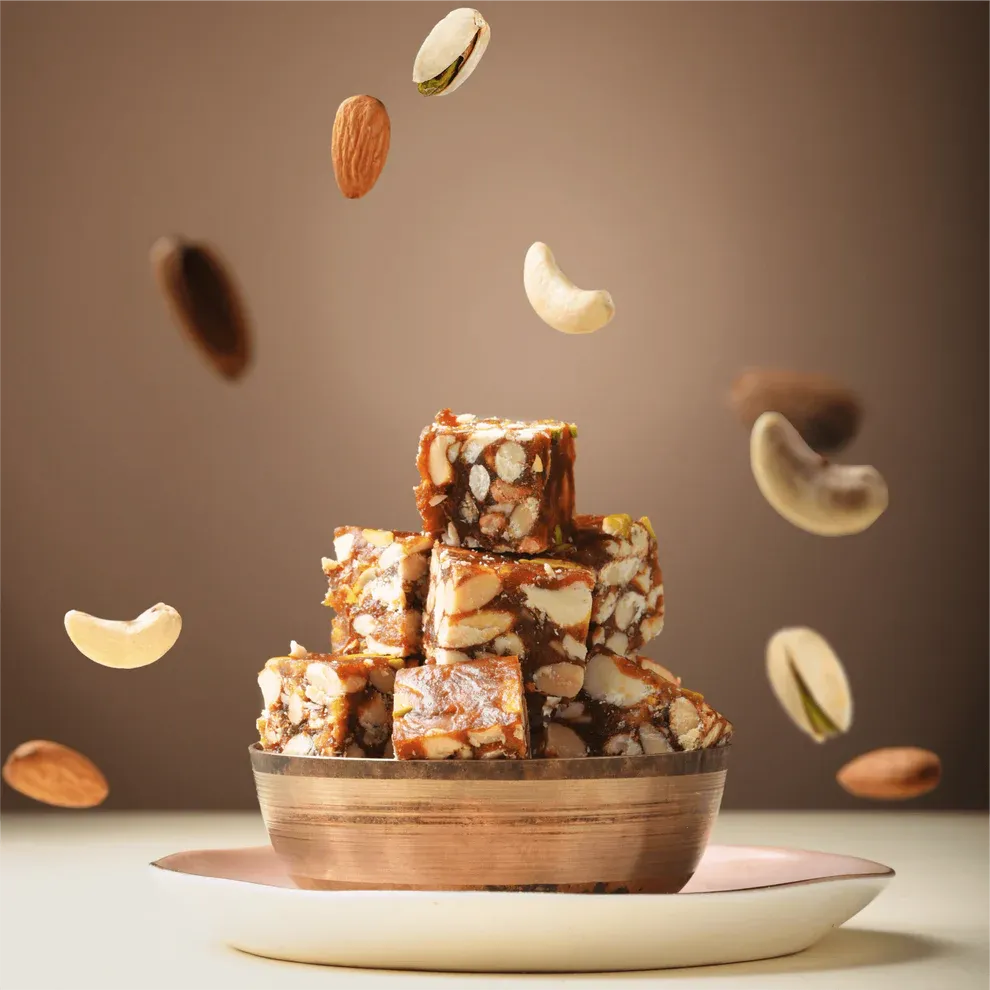 What to order: Dry fruits sugar-free dates Barfi.
Why: 0 Added sugar & 100% Natural Ingredients and 45 days of shelf life.
Bite here.
2. Sampoorna Araha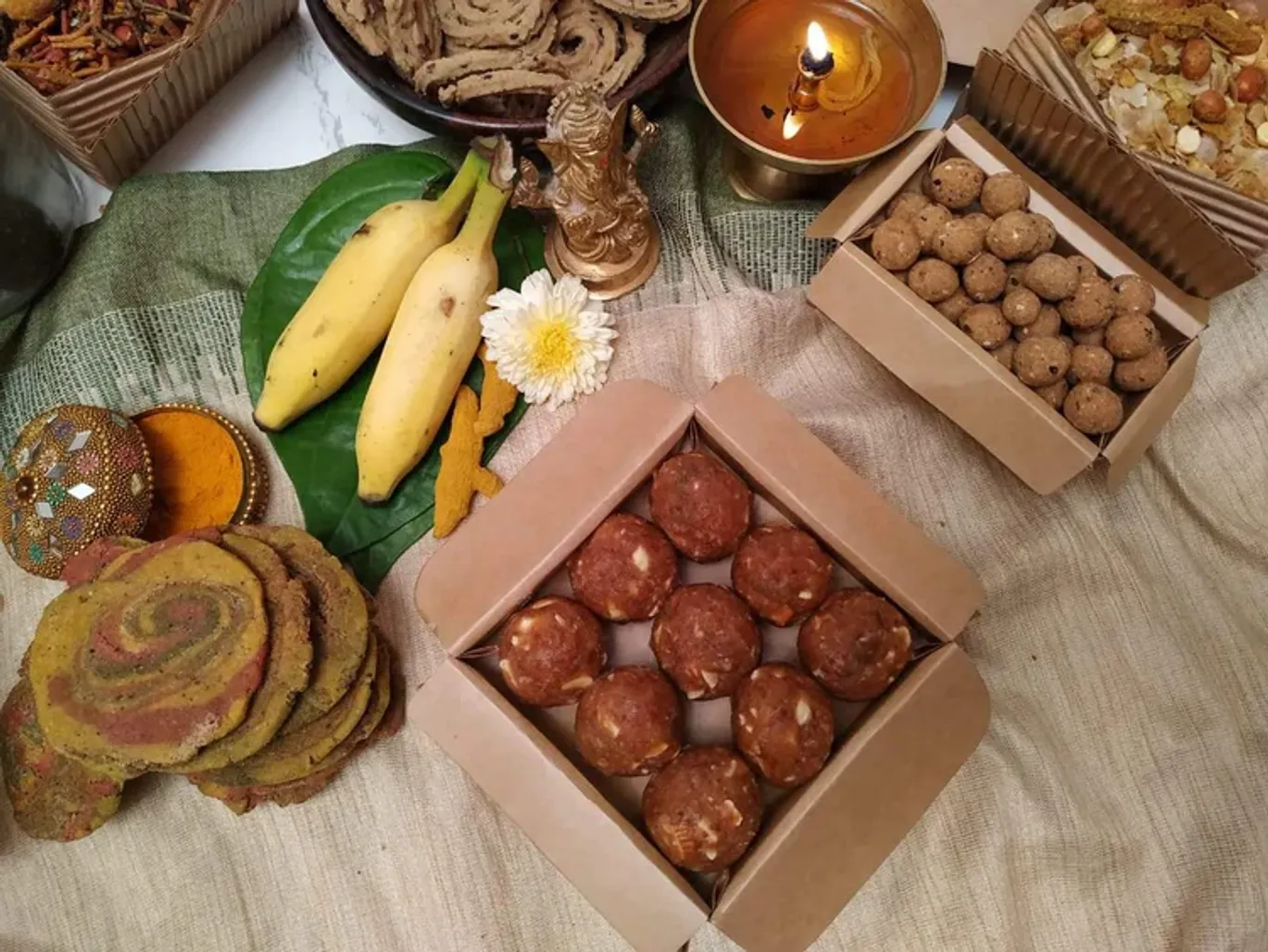 What to order: Flaxseed B12 Laddoo, Dry fruit laddoo, power bar, cookies, eliachi barfi, karanji, barfi, truffles.
Why: Gluten-free, vegan, refined sugar-free, oil-free, and slow-baked (cookies).
Bite here. 
3. Sweet Karam Coffee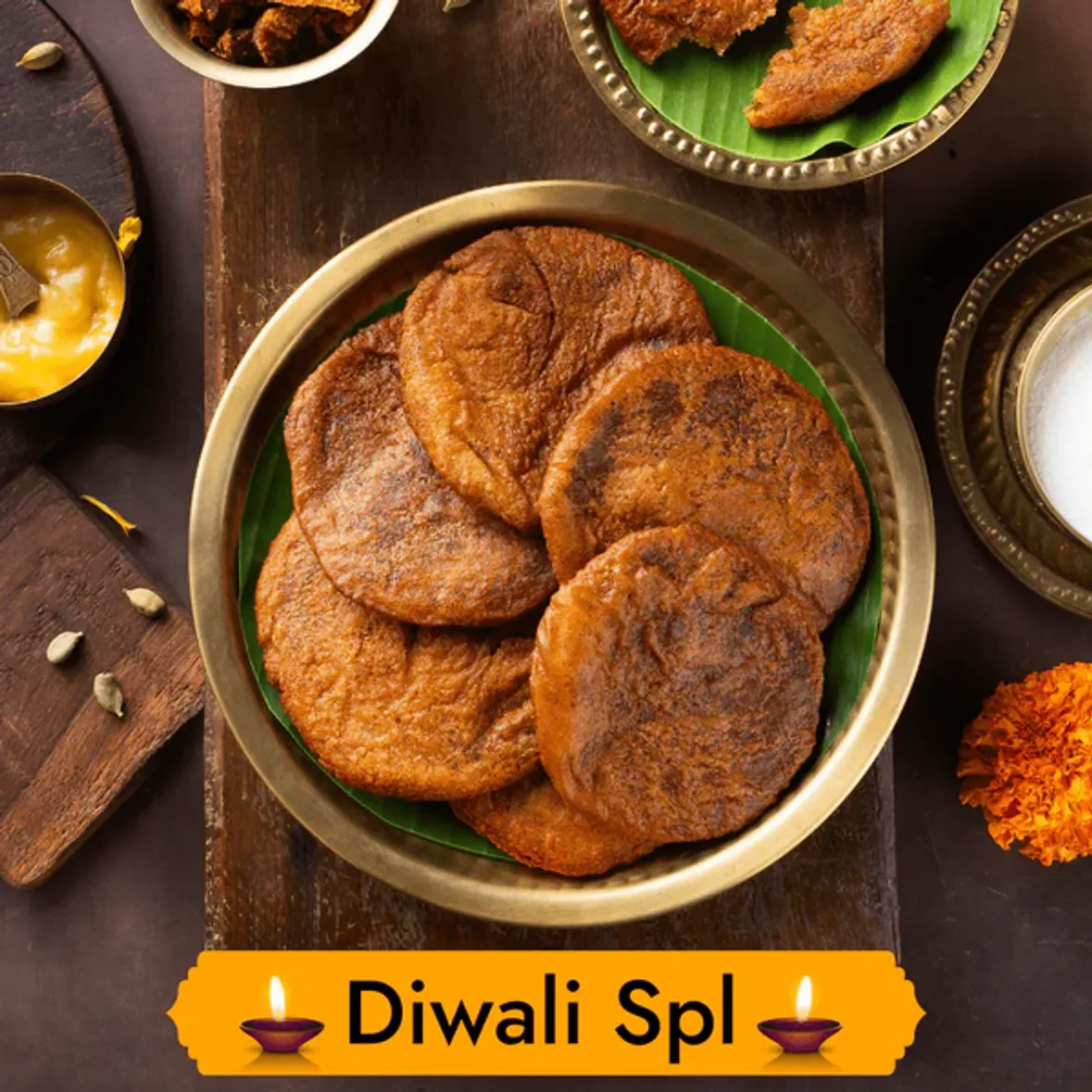 What to order: Laddoo, Kaju Katli, Mysore Pak, athirasam, Soan Barfi.
Why: White Sugar-Free, Vegan, Gluten-free, Zero Preservatives
Bite here. 
4. The Baklava Box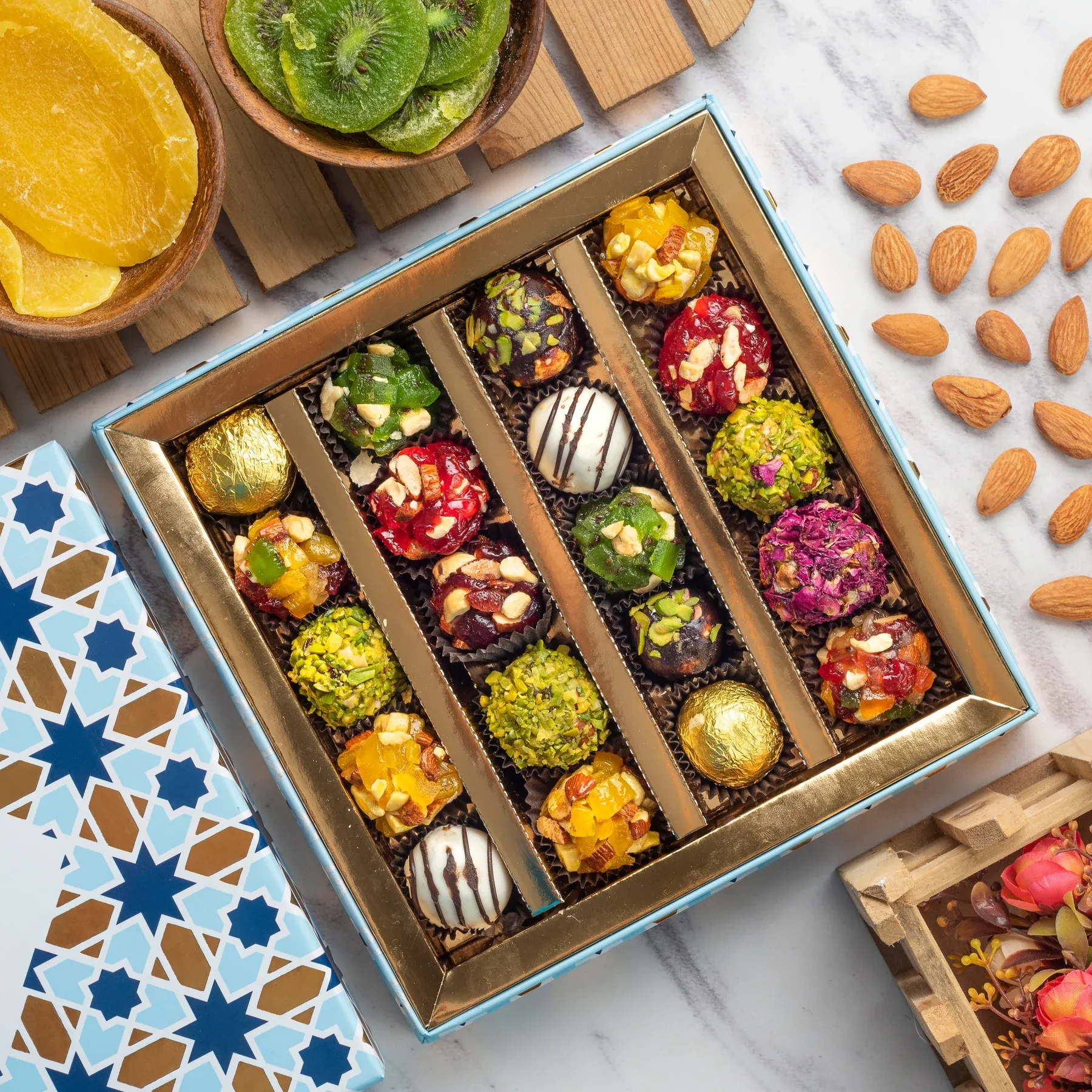 What to order: Date laddoo, anjeer barfi, cashew stuffed dates, modak, dry fruit bites, dry fruit katli, pista roll, baklava.
Why: Vegetarian, eggless, zero preservatives, no sugar.
Bite here. 
5. Asha Sweet Centre
source
What to order: Besan laddoo, sohan papdi, Mysore pak, kaju barfi, dry fruity barfi.
Why: Sugar-free
Bite here. 
6. Jagdish Farsan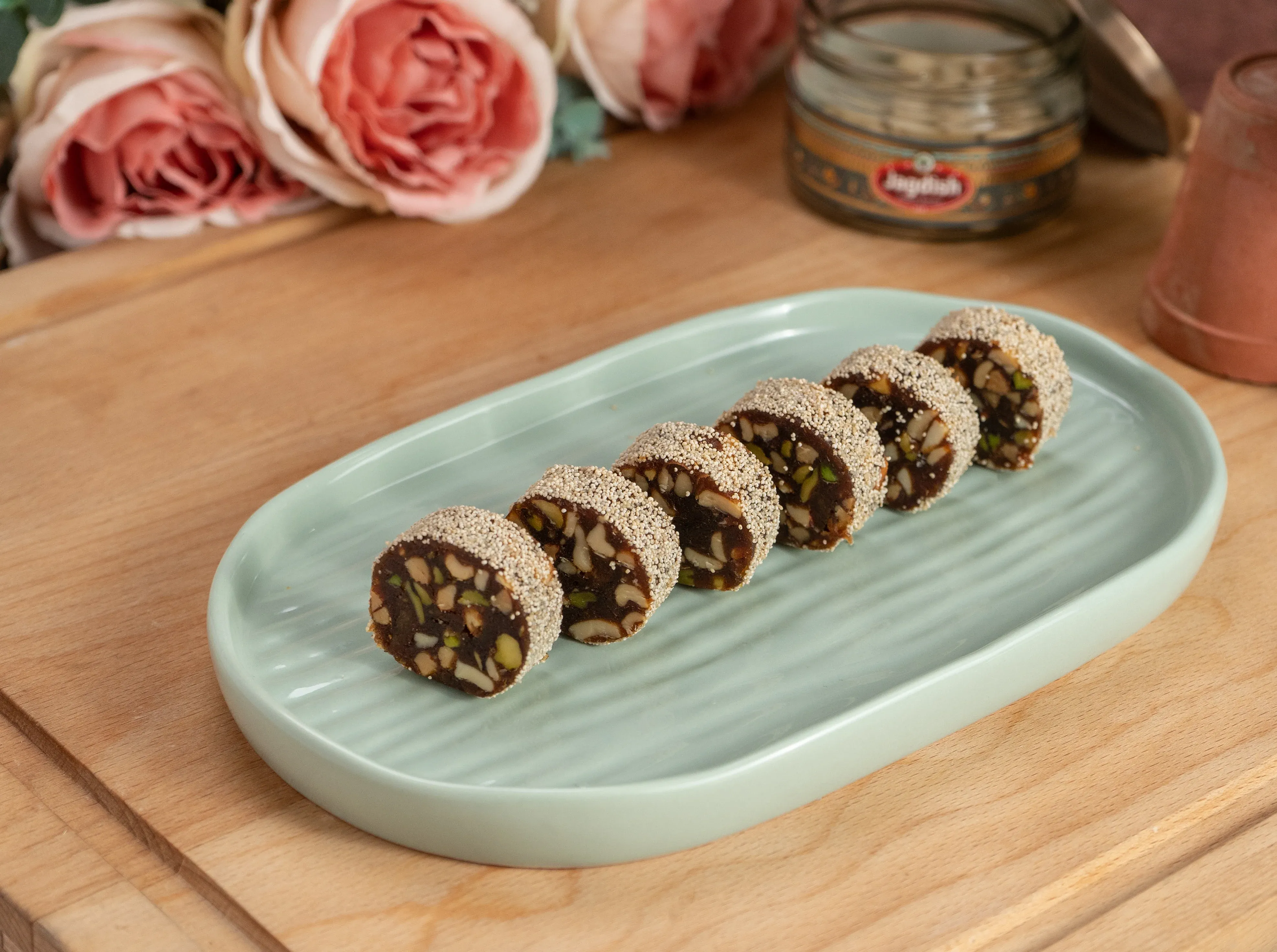 What to order: Punch meva, khajoor roll, khajoor cassatta, dery fruit chikki.
Why: Sugar-free
Bite here. 
7. Kanha Sweets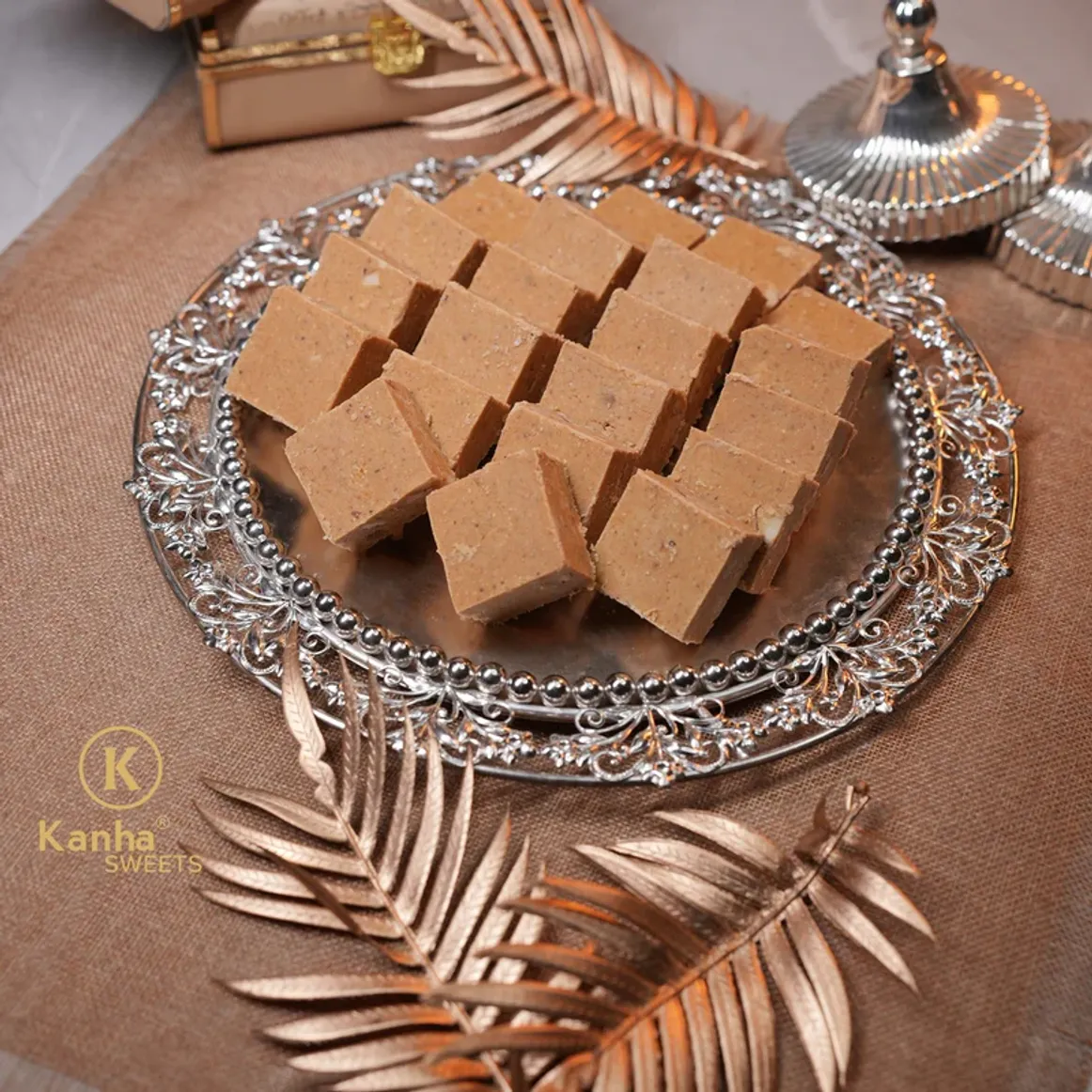 What to order: Special Pinni, dry fruit laddoo, Anjeer bytes, dry fruit barfi, besan, atta laddoo, Amritsar patisa laccha. 
Why: Sugar-free.
Bite here.