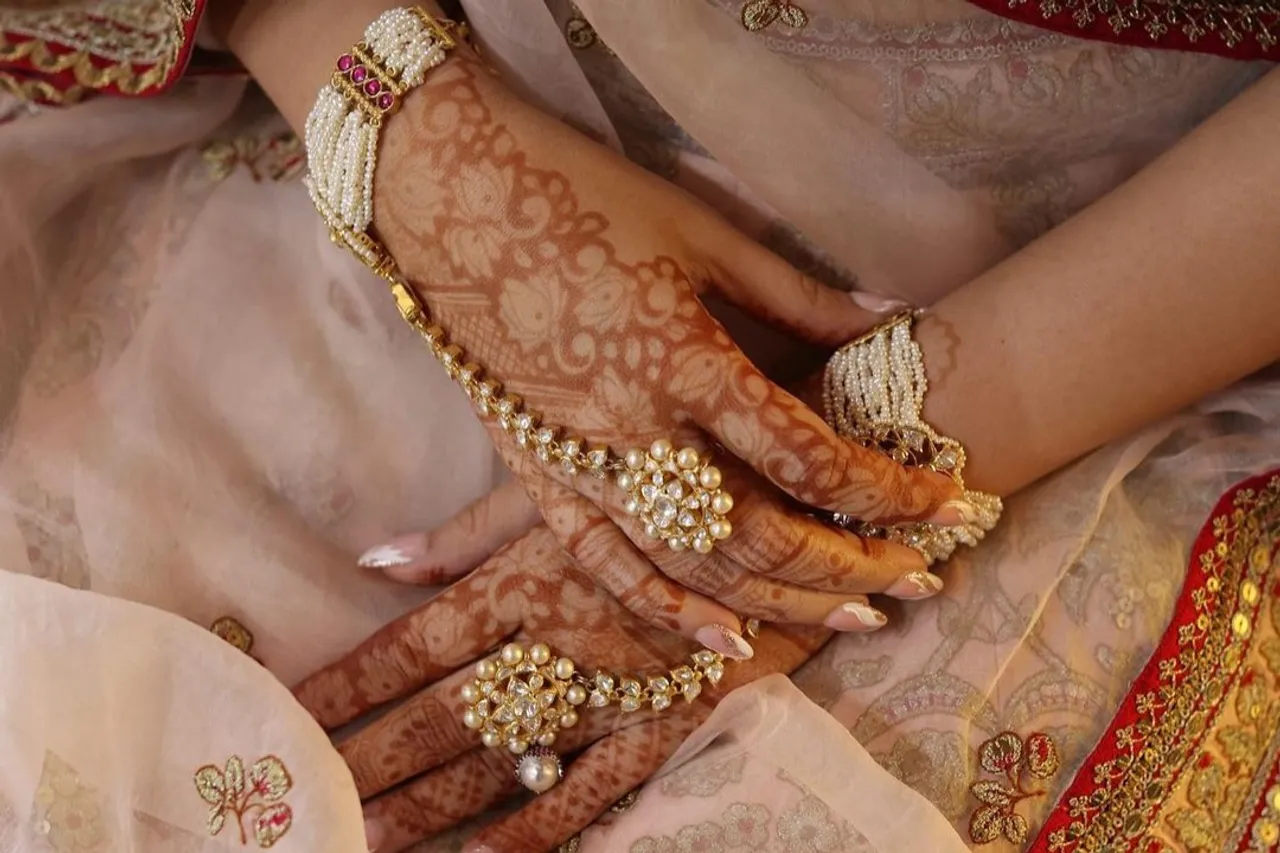 Go beyond rings and bangles and opt for an accessory that will make you look regal and royal! Hath Phool is beautiful and is in trend, too. So, check these brands and flaunt your hands on your special day.
After Meena Kumari and Madhubala in Pakeezah and Mughal-E-Azam, respectively, it was Rekha in Umrao Jaan, Madhuri Dixit in Devdas, and then Deepika Padukone in Baji Rao Mastani and Padmaavat that brought back the trend of Hath Phool. This pair of accessories has a regal charm to it and if you are planning to wear them on your big day, here's a list of homegrown hath phool brands that you should see.  
1. Aza Fashion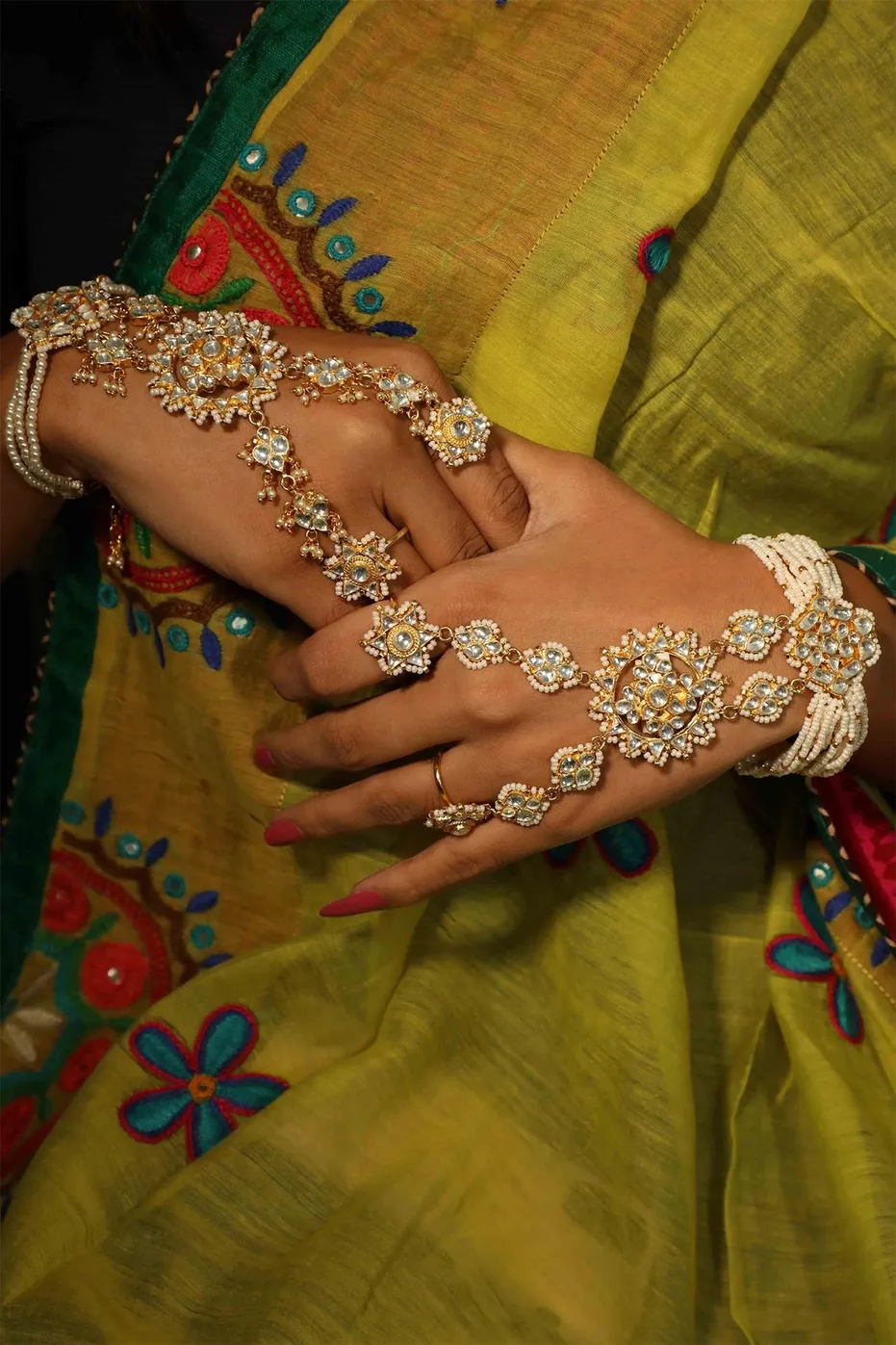 This homegrown brand has an extensive collection of hath phool featuring pearl, silver, Kundan, beaded, shell, and more varieties. The prices are also pocket friendly starting from just Rs.750. Our favourite is their Kundan collection, so don't forget to check that.
Explore here.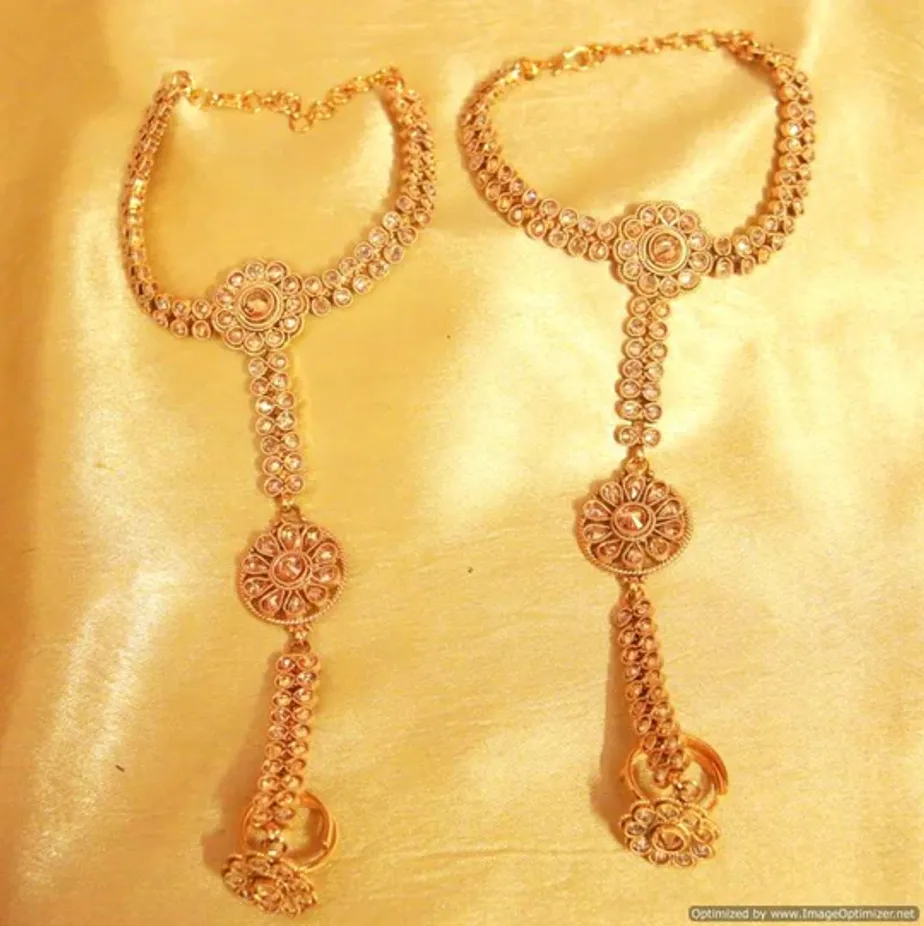 If you are looking for something in golden, check out Sanvi Jewels. The brand offers some really pretty options that are gold-plated and antique. This one will also won't shake your budget as the starting price is only Rs.699. 
Explore here.
3. Sukkhi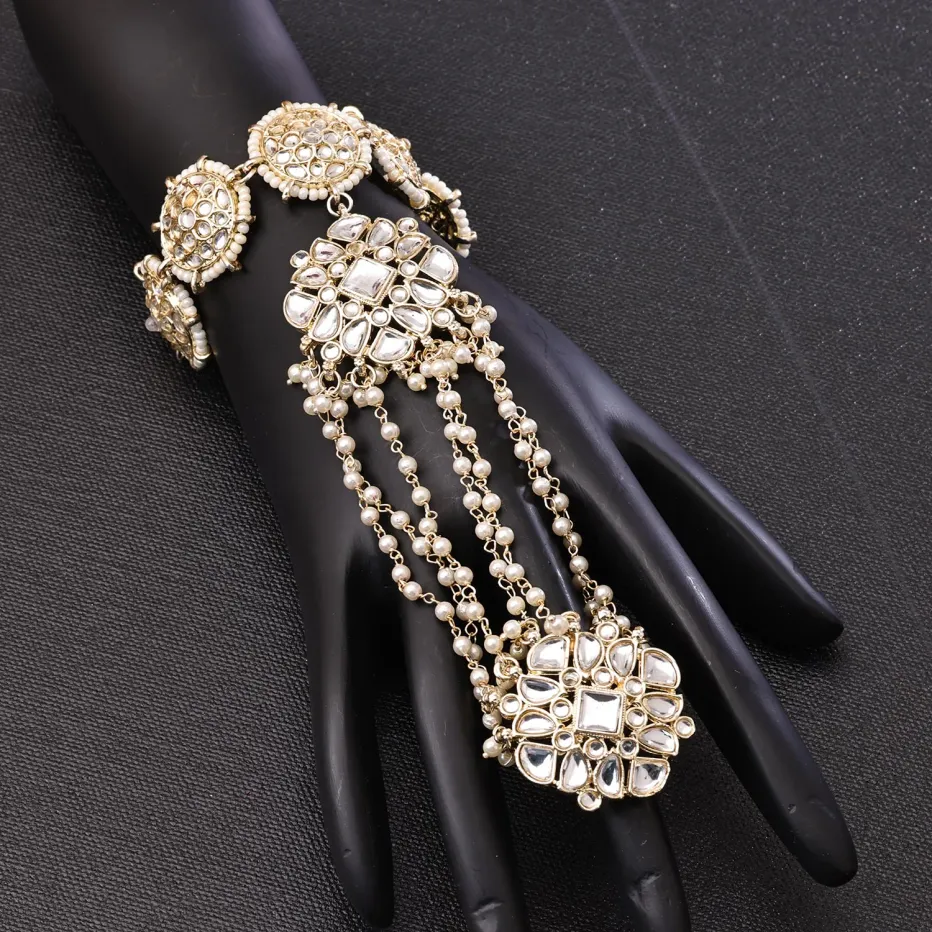 From gold-plated kundan hath phool to silver styles and pearls, this brand has a lot in store for you. The designs feature traditional embellishments with an antique finish. With prices starting from Rs. 379, this brand offers a wide range of options for you to choose from.
Explore here.
4. Much More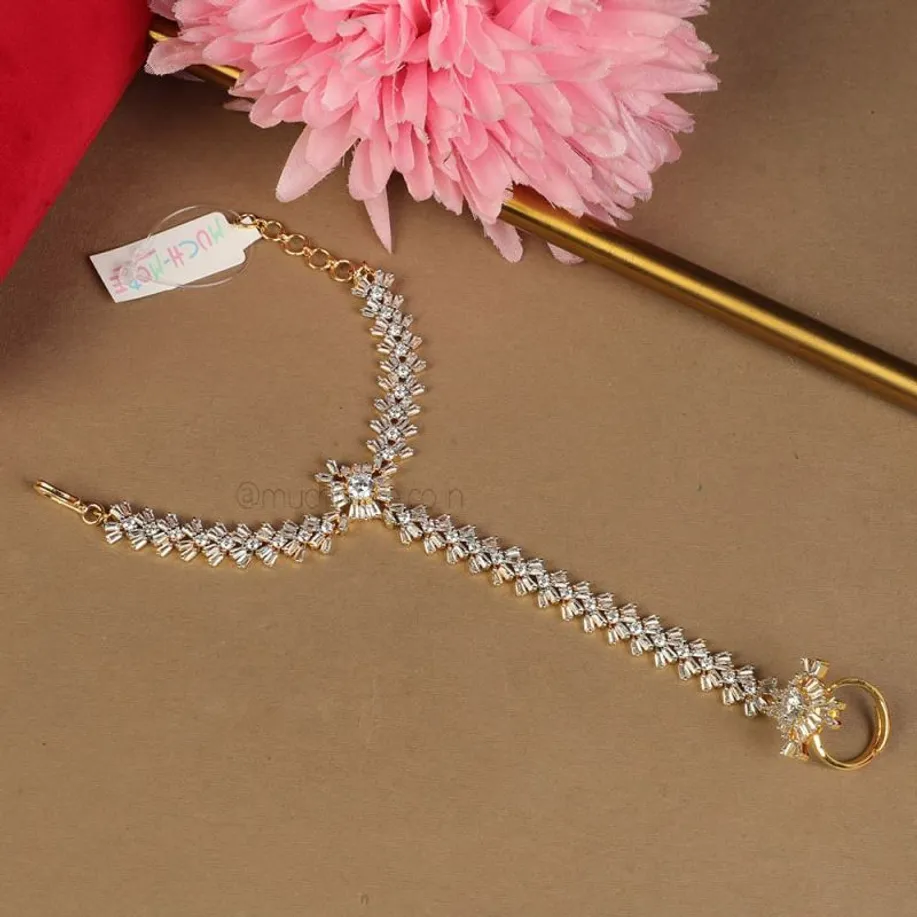 Much More offers a range of American Diamond hath phool and each one of them looks great. The brand also has Kundan and pearl options but their USP we think is the diamond ones that are also gold plated. The price starts from Rs.1,550  and goes up to Rs.9,000.
Explore here. 
5. Kushal's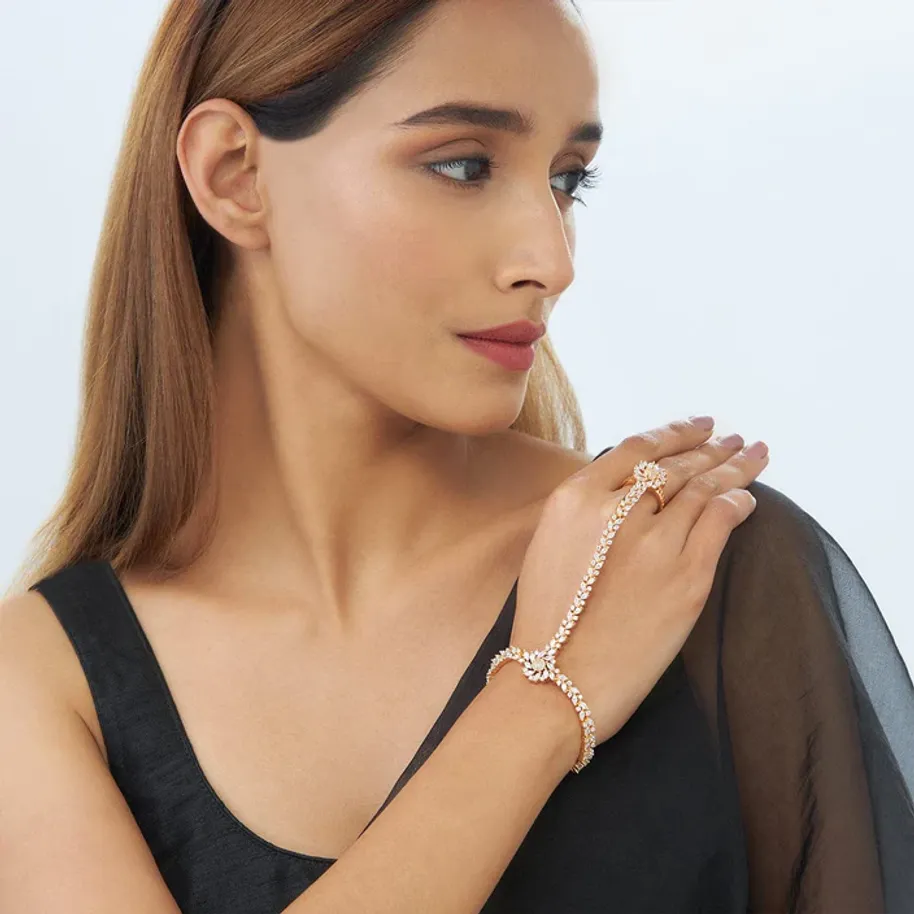 If you are looking for something minimal and more elegant, Kushal's would be the right place to explore. The collection here features Kundan and Zircon hath phool that ranges from Rs.990 to Rs. 2,550.
Check here. 
6. Anaira
Planning to go a little extra? Check Anaira as they have a gorgeous 22-carat gold plated hath phool with intricate work, colours, and beautiful details. The prices are a bit high and start with Rs.4,500 but the collection does look great. 
Check here. 
7. Beendani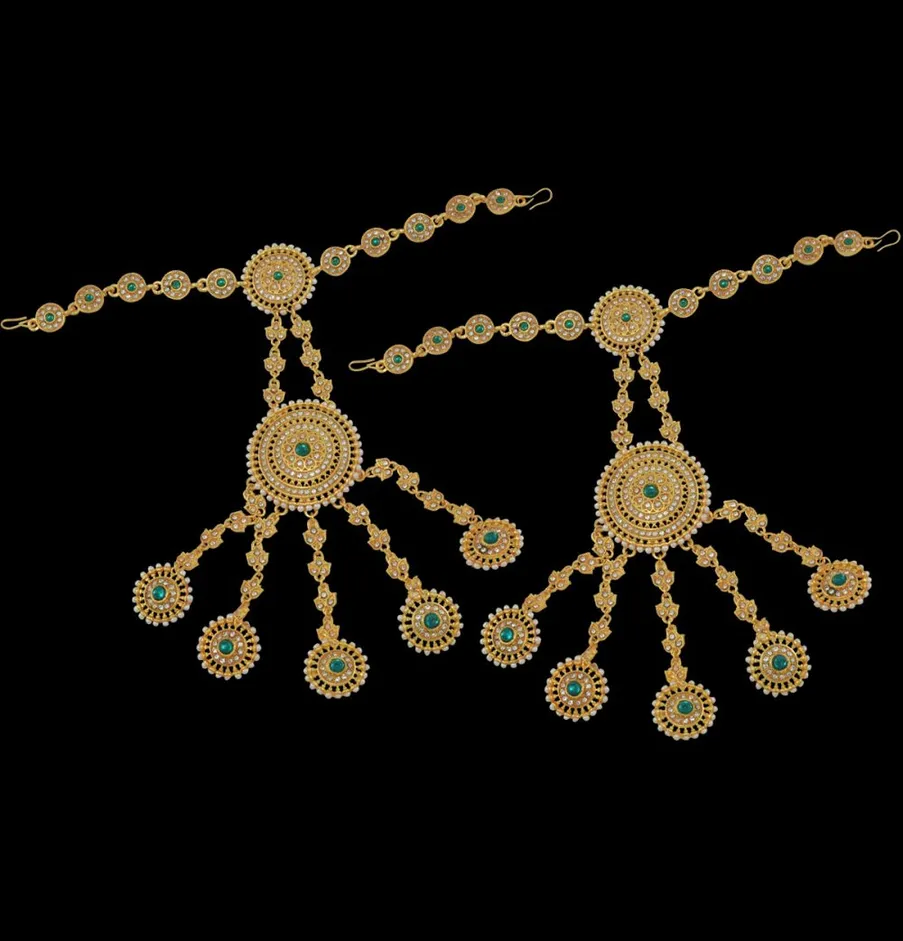 If you are also obsessed with Deepika's hath phools in Padmavat, this brand is for you as it offers an impressive and elegant range of Rajputi Hath phools. Our pick from this brand however is their 5 ring, aka the floral one.
Explore here. 
8. Preeti Mohan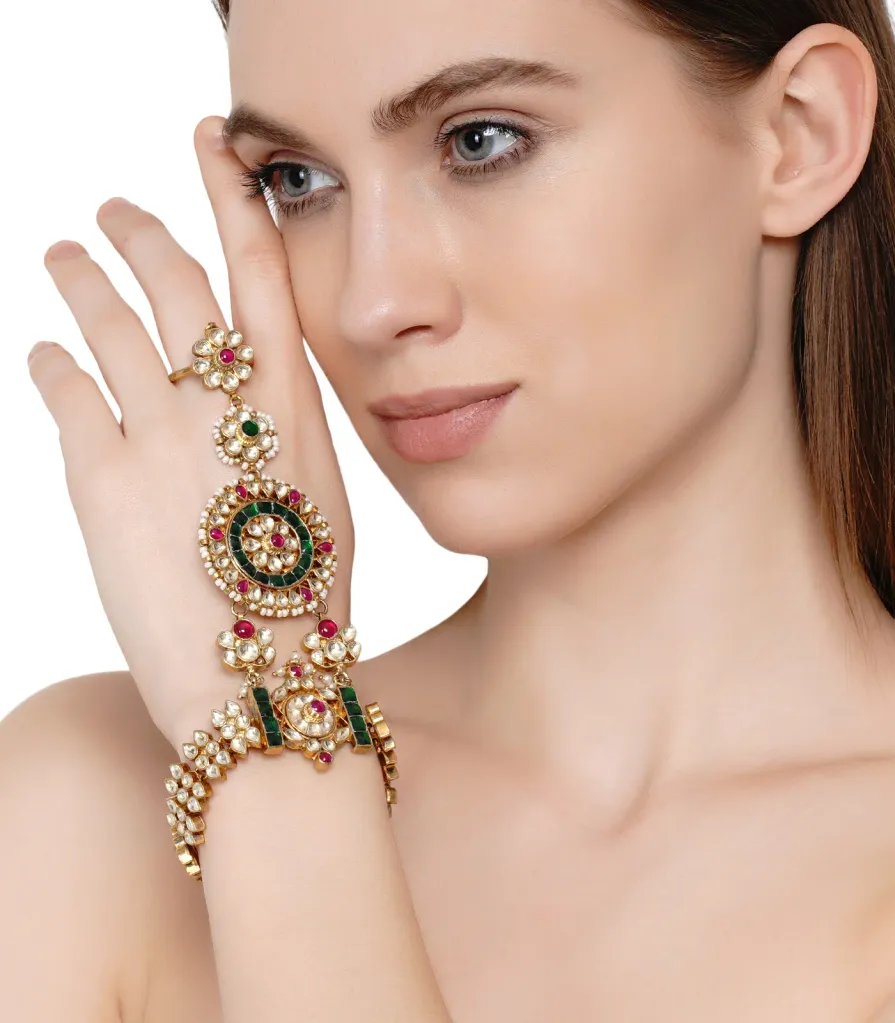 Another good option for gold-plated kundan hath phool is Preeti Mohan which offers a magnificent collection. The starting price is Rs.3,500 which goes up to Rs.16,000 depending on details and the work. 
Check here. 
9. Namasya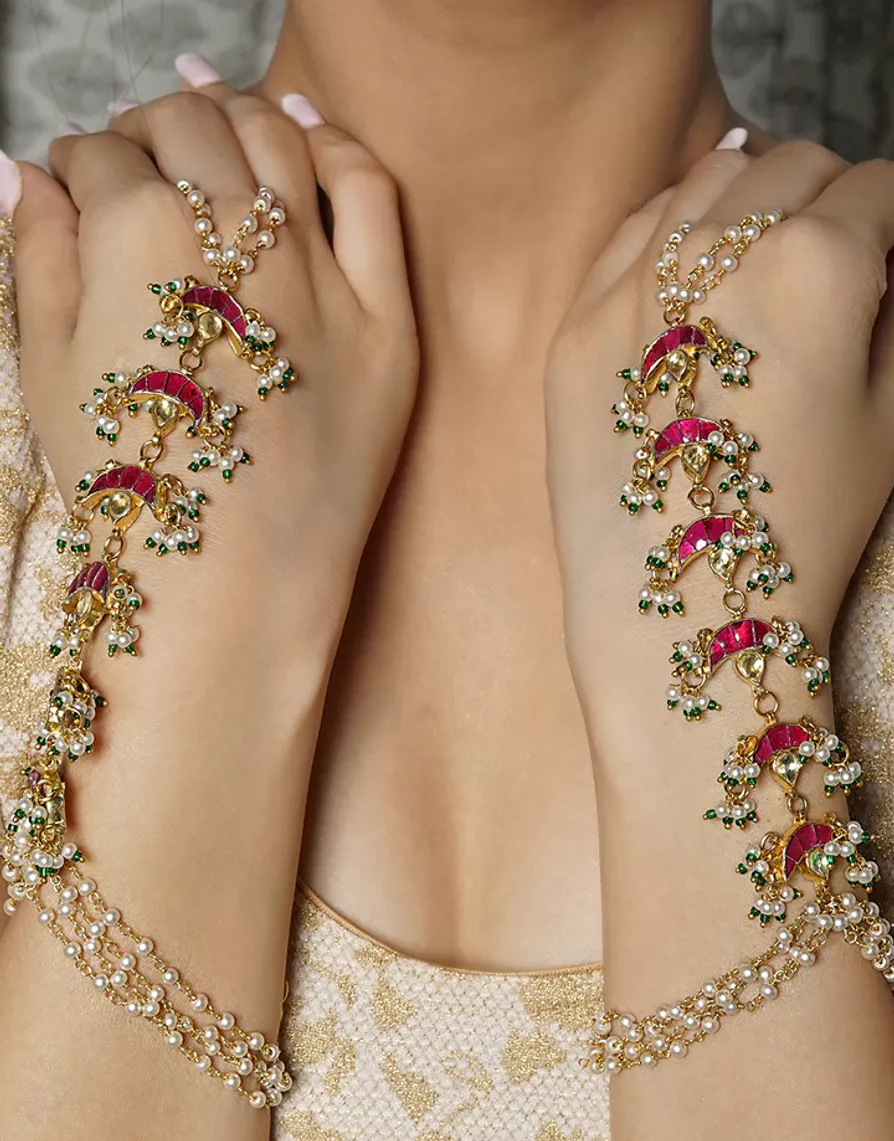 Last but not least, Namasya also offers great options when it comes to Kundan and Pearl Haath phool. It even allows you to customize pearl drops and the beadwork if you want. Sounds perfect, right?
Explore here.