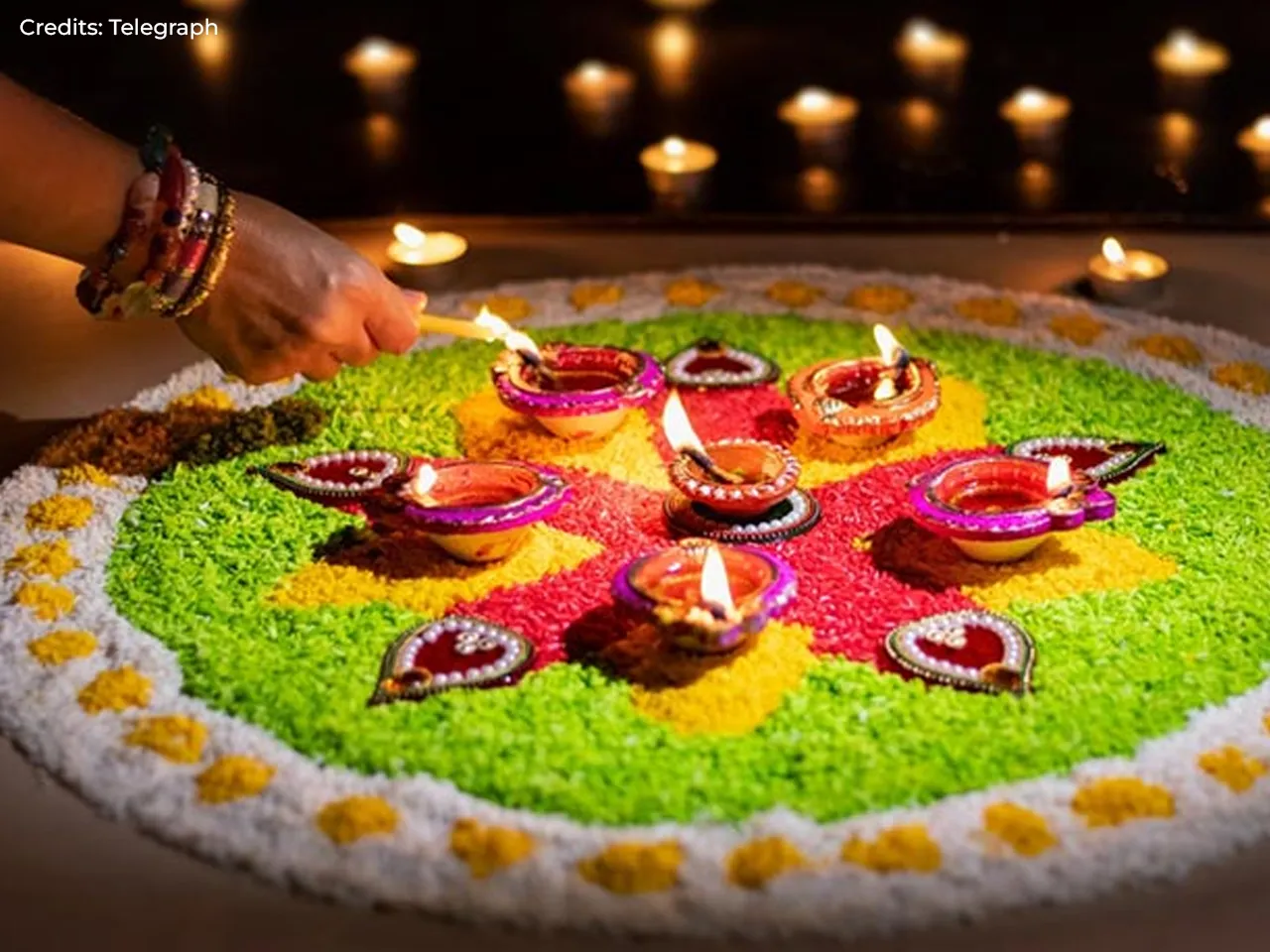 Diwali is a celebration of the victory of light over darkness. Therefore decoration plays an essential role in the festival. Every single item is chosen to capture the essence of Diwali.
Diwali brings joy to every heart like a spell of beauty. People go crazy to pick out the perfect pieces for their homes. Illuminate your home this Diwali with everything your heart desires. To make your home festive-ready, here are some essential festive decorations from diyas to fragrances and from torans to flowers.
1. Rangoli Essentials from Satvik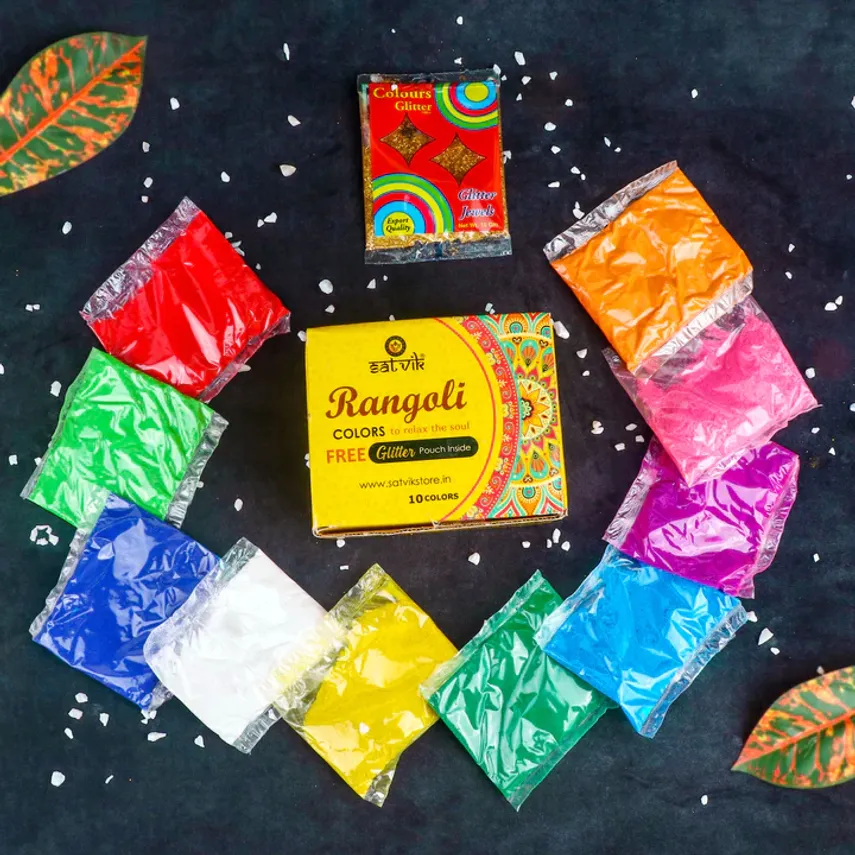 Made with various items like chalk, flower petals, colours, rice, etc, art is created through this during the festival. These are intricate patterns and designs that are known to bring harmony to the home. Check out the collection of vibrant Diwali rangoli colours that come in simple, glitter and water-floating variants from Satvik. And if you are a beginner in rangoli making, then you can also check out stencils from here. 
2. Scented Candle from Goodmelts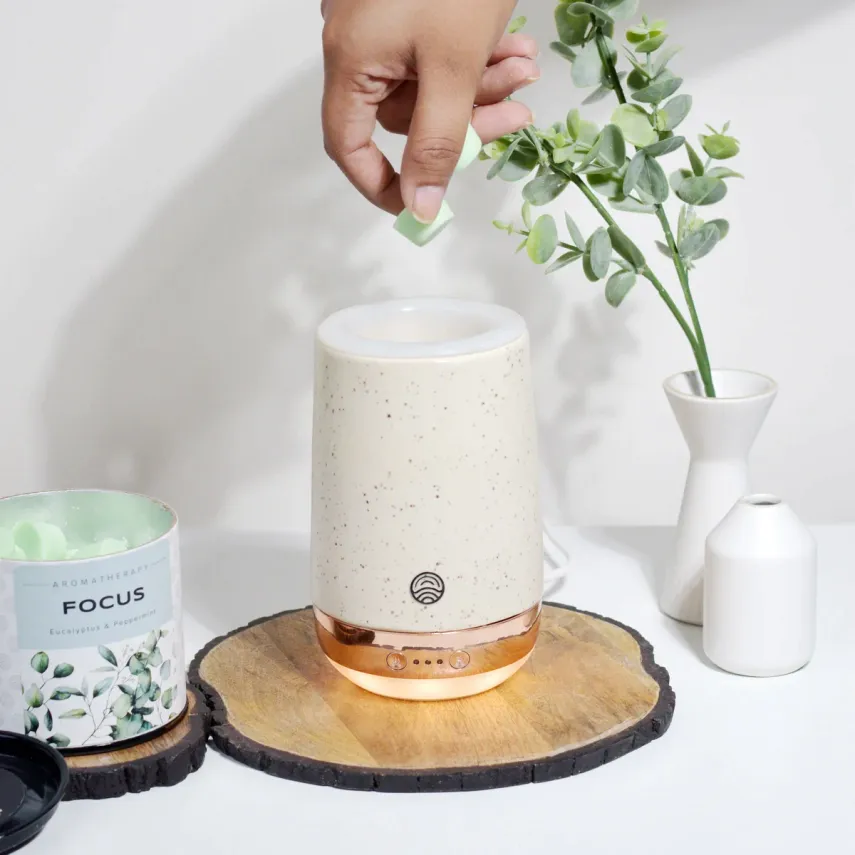 Scented candles have become essential in households, especially during festivals. This Diwali you can spread the aroma in a classy style with Aura Electric Wax Warmer from Goodmelts. We like how this product gives you a new and improved way to experience home fragrance without flame, smoke or soot. It is simple to use with an auto timer, and a silicon cup for placing the scents and dropping the wax melts. Light this up and enjoy the fragrance of festivity.
3. Lanterns from Mora Taara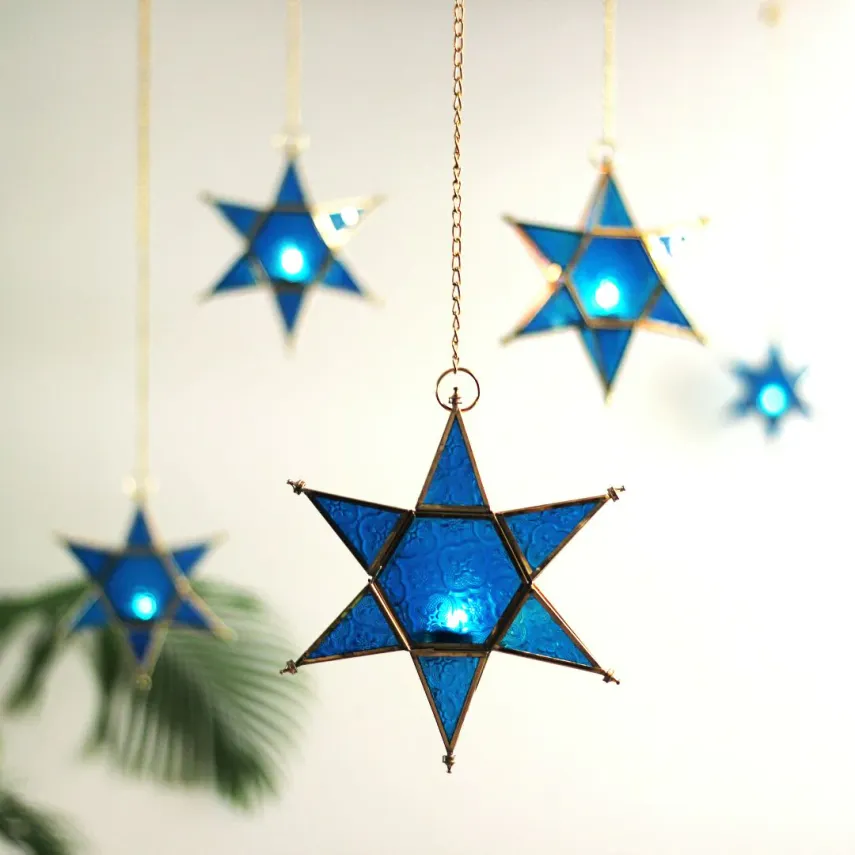 These are generally hung from ceilings creating a magical appearance. They are created in different patterns and designs to suit the festive mood. Check out the range of beautiful and bright lanterns from Mora Taara. They offer hangings like glass lanterns, star lanterns, brass and grass-tapered lanterns and many other options for you to choose to brighten up your house. 
4. Fairy Lights from Satyam Krafts
The lights give an aesthetic look to the whole place. They come in different options like LEDs, fairy lights, and much more that make your home glow. Look out for a range of fairy lights which come in different shapes and sizes from Satyam Kraft. They have different options like Swastik lights, Star lights and even curtain lights to light up your Diwali mood. 
5. Flowers from Get Flowers Daily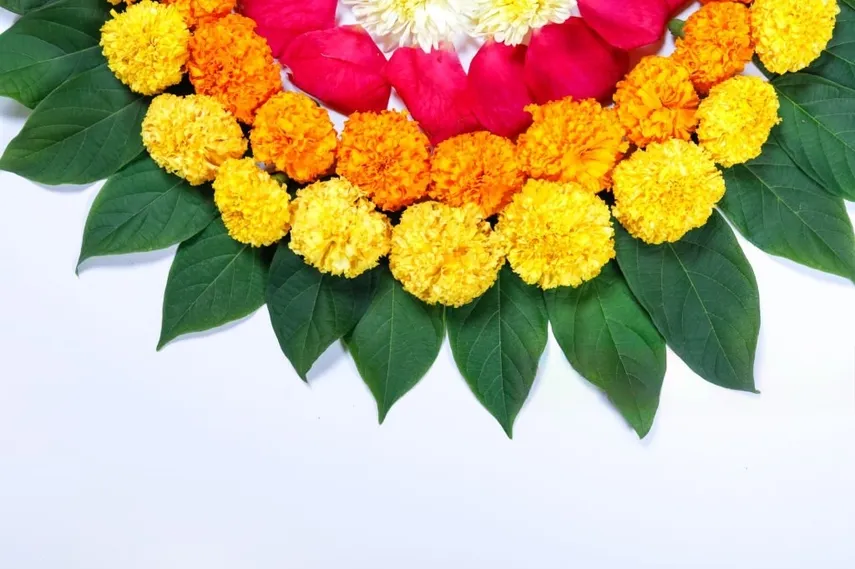 Every festival is incomplete without flowers. Get gende ka phool (marigold), rose, and durva grass from Get Flowers Daily to fill your house with auspicious vibes. Flowers not only act as a decoration but also as an essential offering to the deity during Diwali puja. To give your decorations a twist you can also use a combination of flowers in bouquets from GFD.
6. Torans from Varee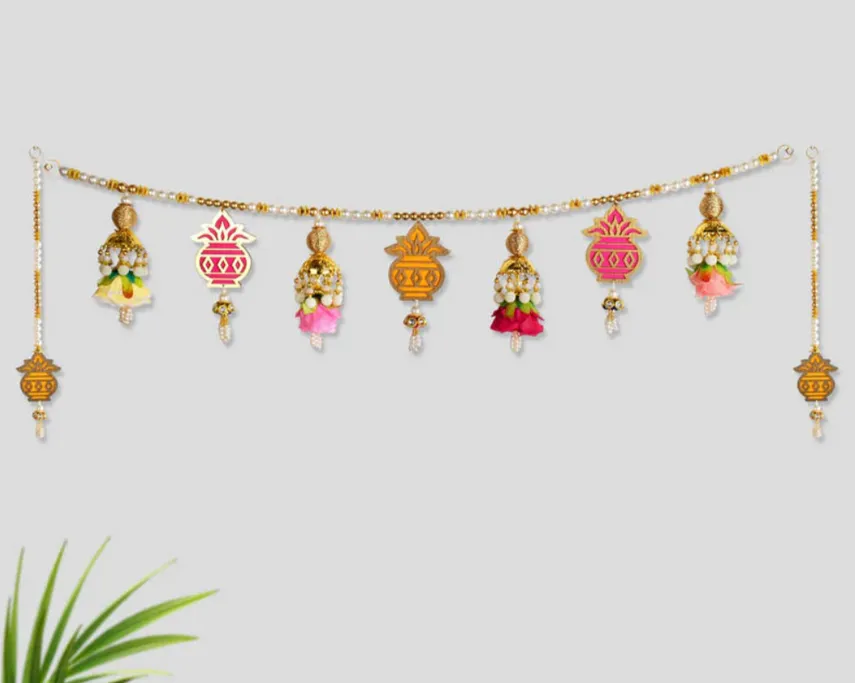 You will find decorative door hangings made with flowers, metal and cotton placed at the entrance of almost every house during Diwali. You can end your search for Torans at Varee with a set of options like Golden Leafy Toran, Kalash Toran With Side Latkan, Pompom Parrot Toran and many other options. We really like the mix of colours in this toran.