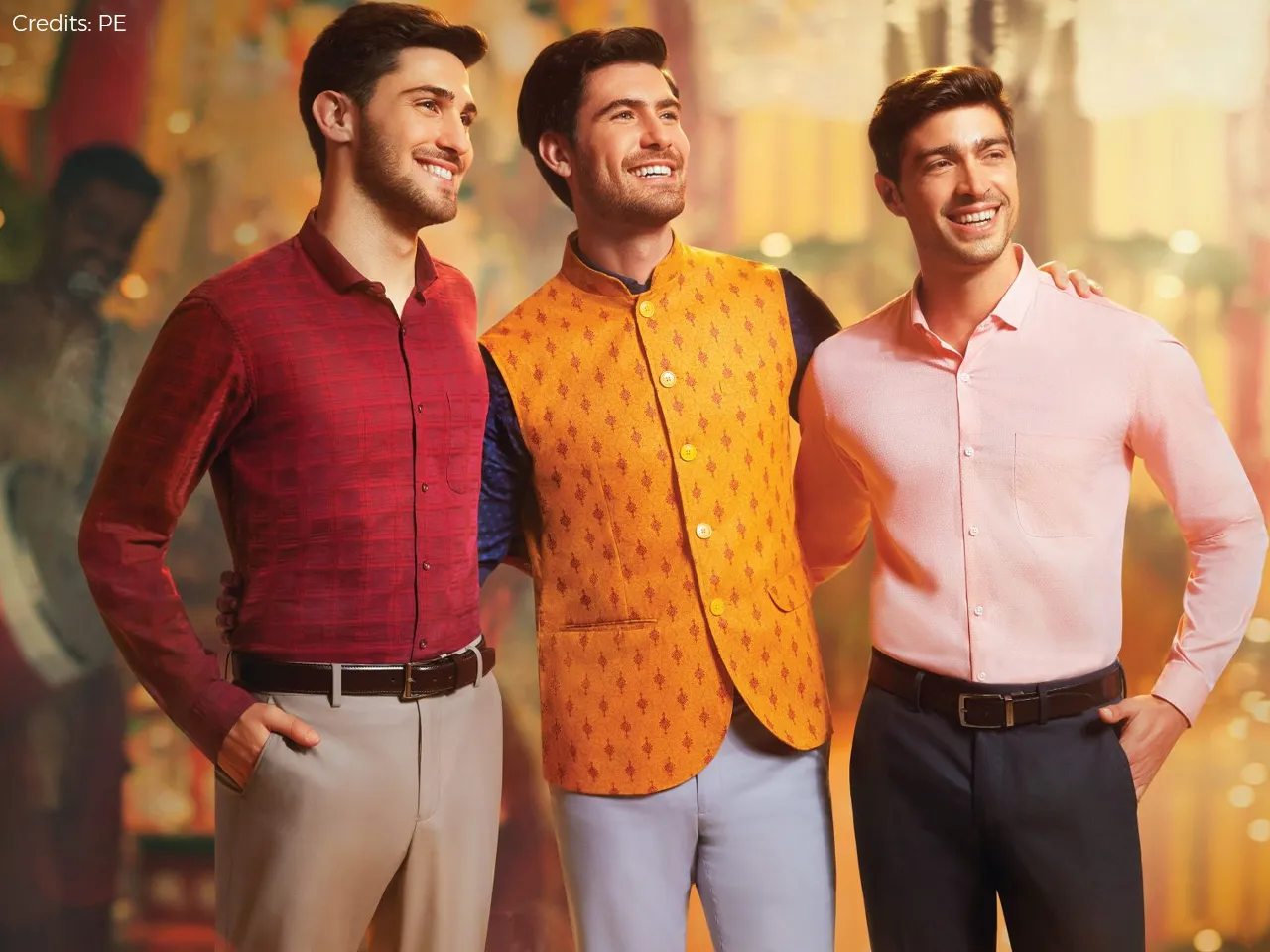 Scroll below to check out outlets in Vadodara to bring home your favourite festive jacket!
Get your hands on popular festive jackets like Nehru jackets, tuxedos, open jackets, coats, blazers and Jodhpuri waistcoats with intricate embroideries, designs and prints, just in time for the festive season because you certainly want to look out of the crowd this time! Don't you?
1. The Hub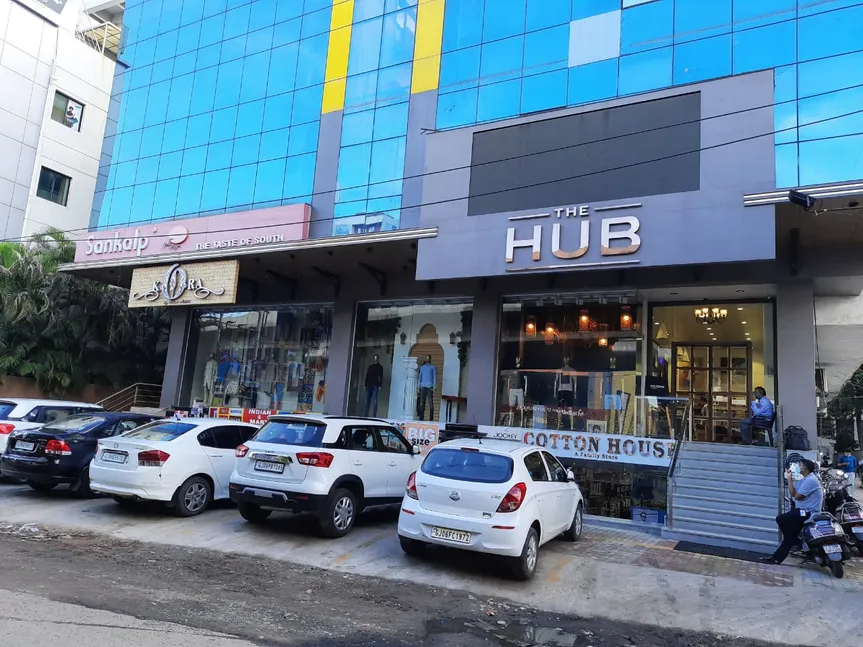 The Hub offers you with a wide selection of ethnic jackets like Tuxedo jackets, coats, blazers and suits for festive occasions, which means, you have a great variety to choose from. Here, you will find both hand-stitched and machine-stitched embroidery in their apparel. Their handworked designs are made with traditional techniques like Zardozi, Daghai, Zari and Kardana threading. Printed designs like floral and abstract patterns on their jackets are also a common sight.
Address: The Hub, Spentha, Opp Pizza Hut, Race Course, Vadodara.
2. Premji Amba and Sons
Did you know? Historically, the founder of this store has stitched fine garments for the royal family of Gujarat! Today, the store offers designer wear to customers for wearing on special occasions and auspicious functions. Koti jackets, blazers and Jodhpuri jackets from this store display good craftsmanship and special embroidery techniques and styles. So, you are likely to find a unique jacket for your wardrobe.
Address: G/28, Sterling Centre, RC Dutt Rd, Alkapuri, Vadodara.
3. Sachin's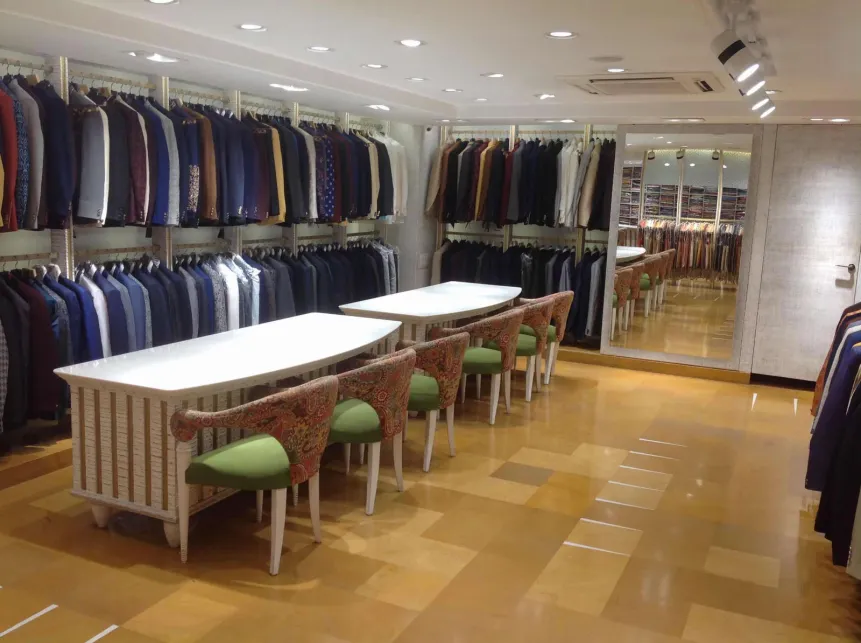 Looking for wedding apparel collections, ethnic and party wear, the popular Sachin's store in Vadodara may be your destination. The outfits here look trendy and have a modern appeal giving you a high street look.  Attractive, elegant and innovative patterns highlight the festive spirit in you. You can find festive jackets like Nehru Jackets, Lucknowi Jackets, Bandis and waistcoats, Indo-western jackets as well as long jackets in fabrics like cotton and silk. You can find hand-embroidered and threaded designs with sequins as well as designs in various prints.
Address: A/33, B/33, Windsor Plaza, RC Dutt Road, Alkapuri, Vadodara.
4. Rivaaz Outlook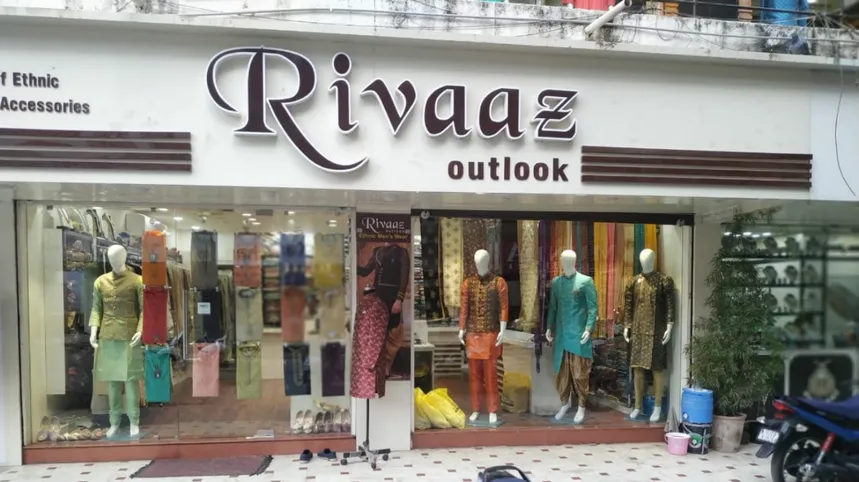 Rivaaz Outlook is not only a fashion destination for buying everyday wear but also festive wear like blazers, and waistcoats, Their exclusive festive collection has designs to lift your festive spirit. Apart from that, they frequently try to recreate famous celebrity looks for their customers. You can get a glimpse of that on their website. 
Address: Sterling centre, SB-32, 33, RC Dutt road, Alkapuri, Vadodara.
5. F2 Fusion Fashion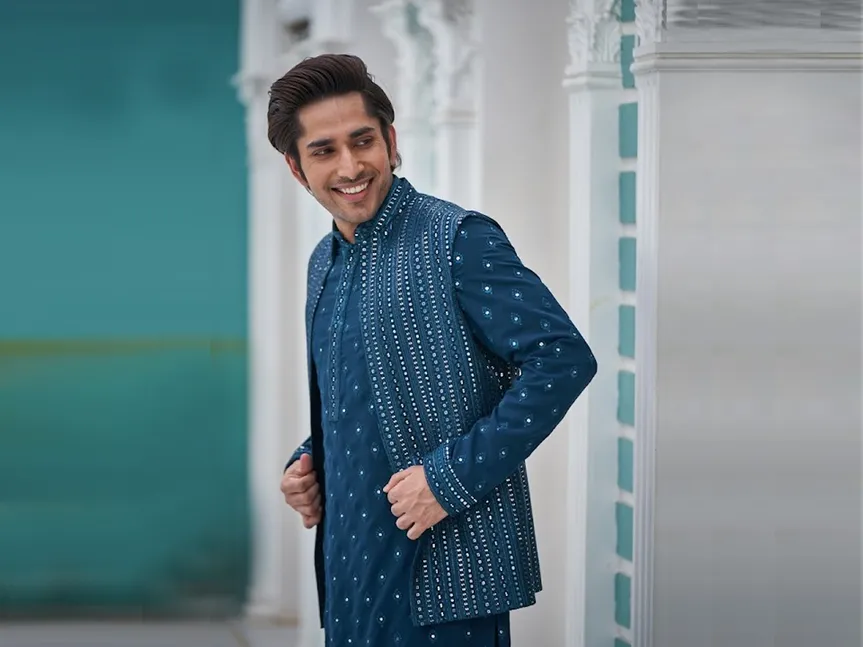 F2 fusion fashion promises standout outfits that help you steal the show made alongside intricate craftsmanship. They have a huge collection of trendy and fashionable ethnic wear like open jackets, Jodhpuri jackets, blazers, coats, and tuxedos. Try their 'Nayab collection' for a royal vibe. 'The Aavas collection' gives your fashion an Indo-Western touch. Other collections of ethnic wear include 'Kesariya Balak and A Thousand Desires'. They also have a branch at BPC Road.
Address: Navrang Cinema, Raopura, Vadodara.
6. Arvindbhai Khatri Sons
Whether you want an elegant traditional outfit or want to make a fashion statement, Arvindbhai Khatri Sons can offer you fashion solutions to suit every mood. You can find Indo-western jackets at reasonable prices at this store. Try some of their bright printed Nehru Jackets or blazers which are in line with the current trends for an authentically traditional look.
Address: A/35-36 Windsor Plaza, RC Dutt Rd, Alkapuri, Vadodara.
7. Pandav Ethnic Studio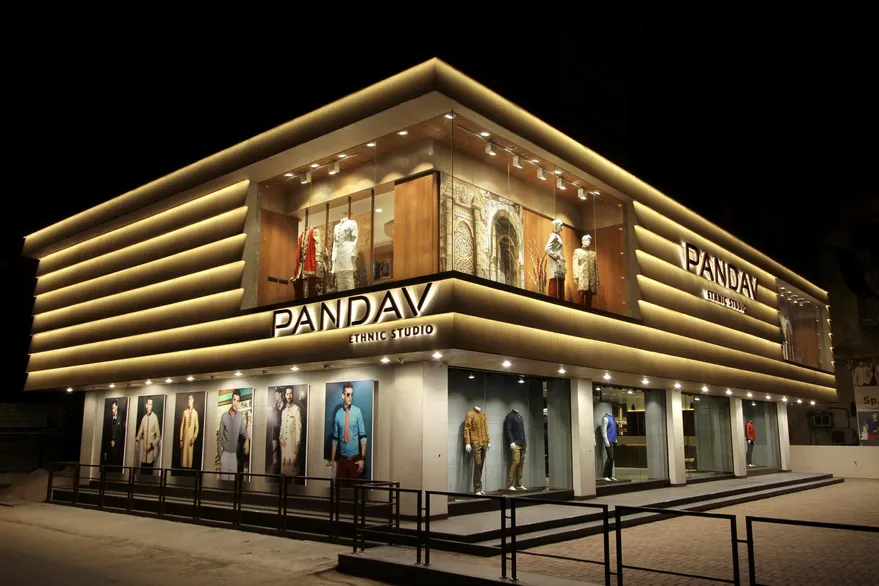 Trying to find premium quality festive wear? You might want to check out Pandav Ethnic Studio for premium-quality blazers, jackets, and waistcoats before you begin your festive celebrations. Not only, does their apparel look good but also won't burn a hole in your pocket. Do you fashion wearing ethnic wear on a daily basis? If yes, you'd be pleased to find they have a collection of casual ethnic wear as well.
Address: Vidhi Complex, BPC Road, Opp Productivity House, Alkapuri, Vadodara.
8. Jade Blue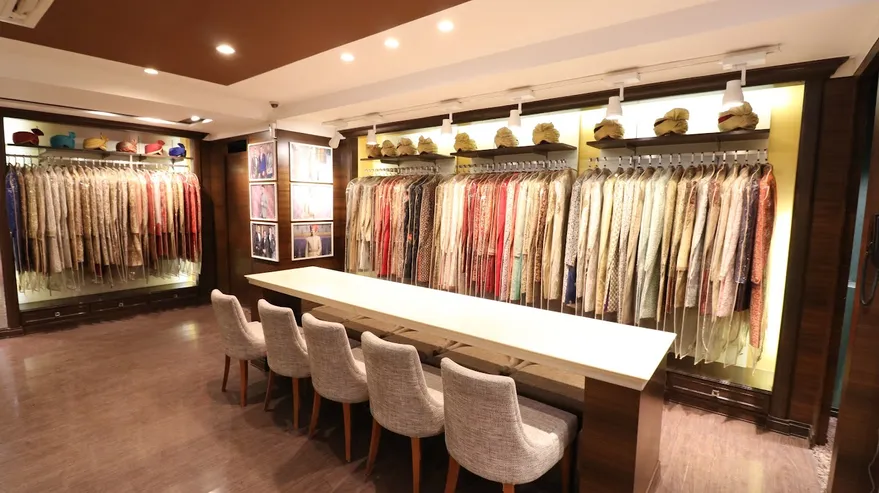 Jade Blue offers a combination of design, style, quality, and fine craftsmanship. Bandhgala Jackets and Koti jackets here are finely embroidered or printed designs in vibrant and elegant colours which match the current market and fashion trends. Their specialty is their 'Modi jackets' which add a sophisticated and dignified touch to your wardrobe for festive and formal occasions, alike. We don't even need to mention who they are named after!
Address:  Raama Even, Near Raama Emporio, Gotri - Sevasi Main Road.