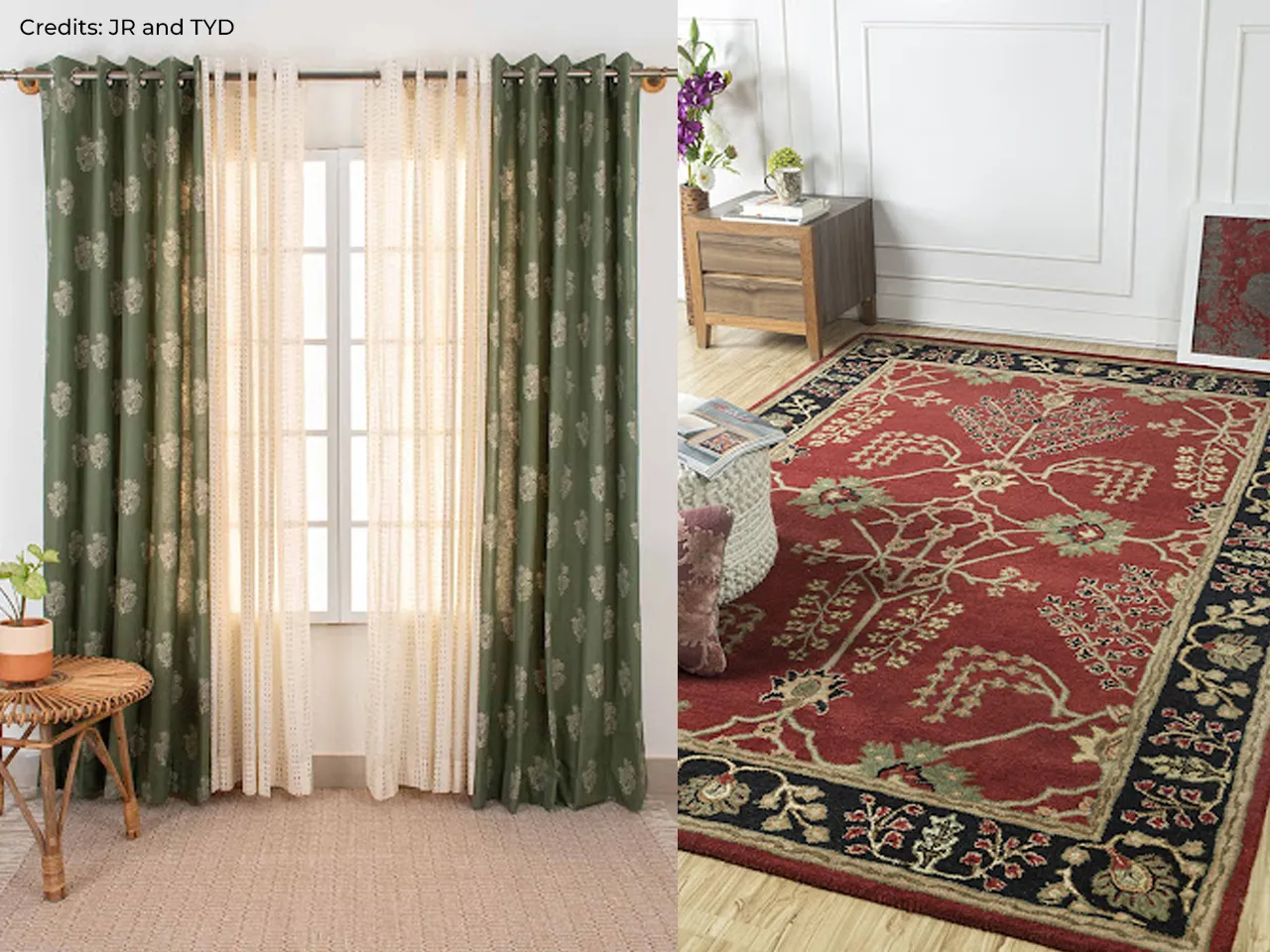 Looking to complement your home decor with something warm and welcoming? Check out our list of 8 Diwali Curtains and Rugs that promise to add a festive charm to your home.
You may be waiting for the festive season and the guests and close relatives to swarm your home with sweets, gifts and love. Revamp up your home with new home decor and give them a warm welcome with rugs and curtains by these brands that promise to pep up your ambience and the festive atmosphere while you leave the guests in awe.
1. Pink Bandhani Curtains by House of Ekam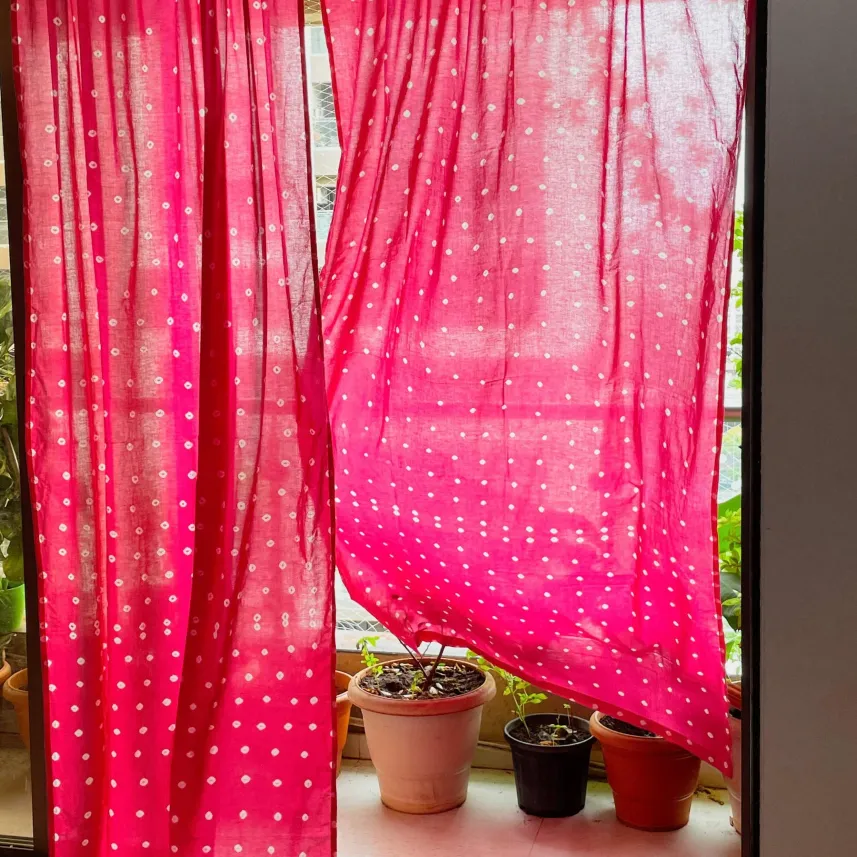 The radiant pink colour and the bandhani pattern from Kutch, make this curtain makes it a perfect choice for celebrating Diwali. The colours, patterns, and fabric are crafted by artisans from Jaipur, offering a wonderful way to honour India's heritage and festivals. Moreover, they can be customized by adding or removing linings according to your preference. Brighten your home before the guests arrive with these exquisite curtains!
2. Shyrdak Rug with Yellow Moroccan Prints by Vliving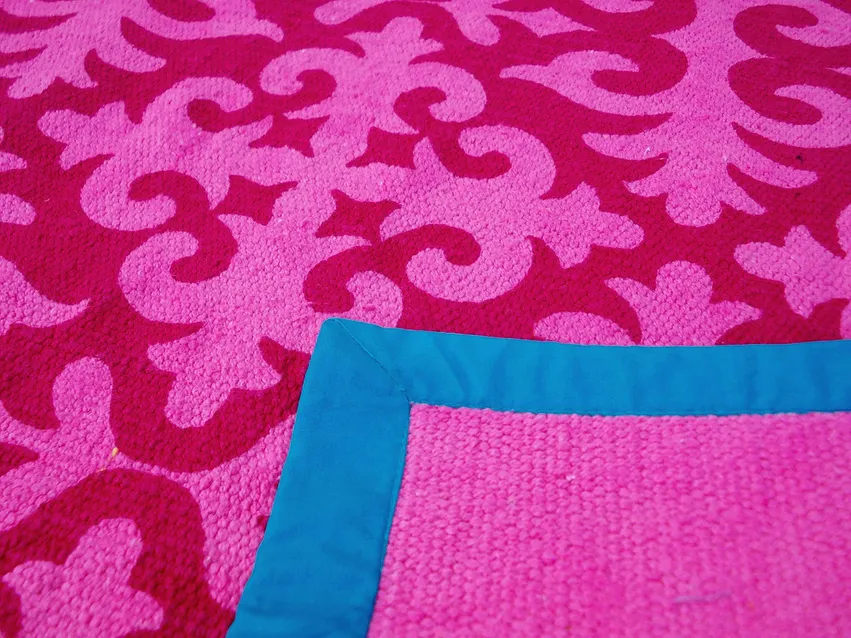 This simple yet brightly printed pink rug can liven up your living room, matching the festive mood perfectly. This Shyrdak Rug with Yellow Moroccan Prints draws inspiration from vibrant Shyrdak felt rugs. These rugs create an inviting and warm ambience in your living room so you may think about adding it to your home decor shopping list for the festive season. What's even better is that the rug comes in three sizes so that you can order the rug, as per your room size and preference.
3. Malabar Curtain by The Yellow Dwelling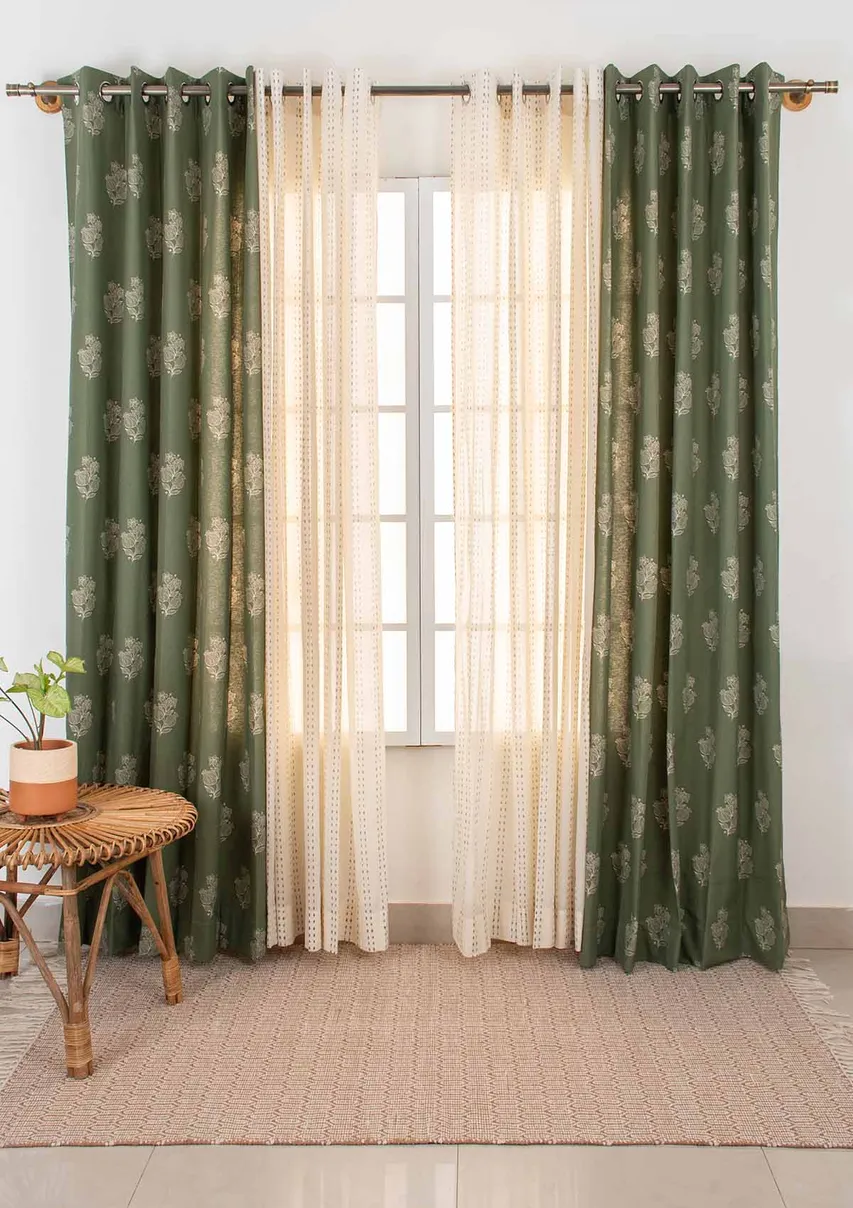 You can bring some harmony and elegance into your home with this Malabar Curtain by The Yellow Dwelling. The fact that the green and beige colours on this curtain are associated with health and harmony gives you one more reason to consider buying it for our auspicious Indian festivals. Moreover, it's not all about the looks, the curtain offers utility too as it blocks 50-60% of outside light. You can buy it for your door or window as it comes in two sizes!
4. Kasbah By Jaipur Rugs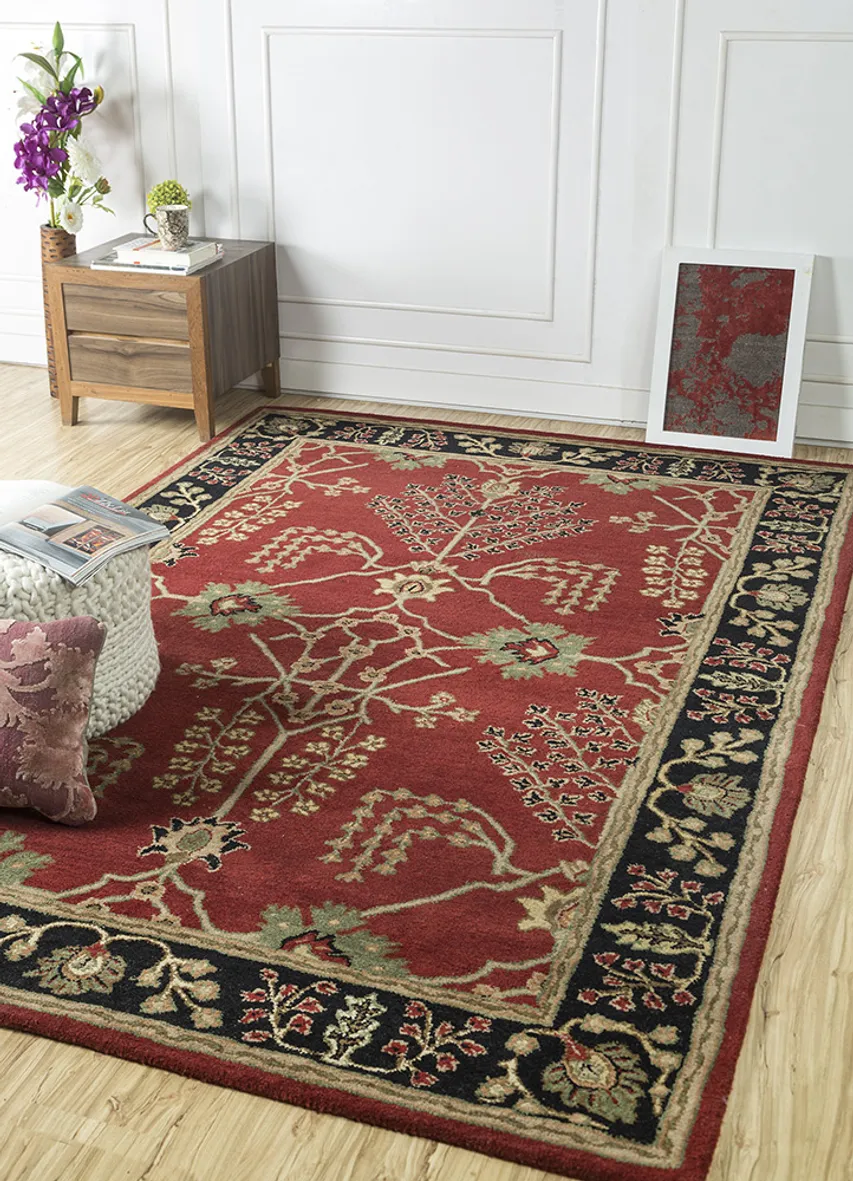 Source
This rug is complemented with several hues and lines not to forget the traditional patterns and motifs to give you an elegant, hand-tufted area rug. This rug is for you who want a little extra value without compromising the look of their product. It is specially made in rural India, which means, you'll be complementing your living room with a woollen rug with a traditional vibe.
5. Orange Bohemian Curtain by Story@Home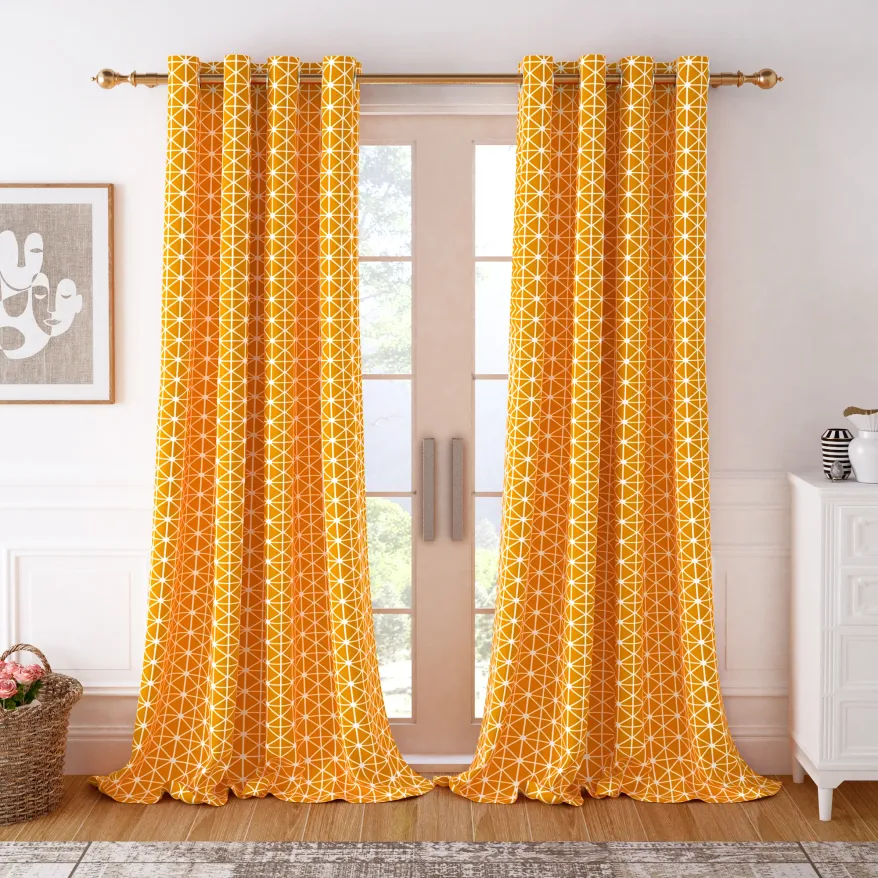 This Orange bohemian curtain feels aesthetically vibrant and illuminating. Add this brightly coloured curtain to enhance the aura and decor of your rooms to match the festive spirit. Along with the bright colour, the fabric seems soft, smooth and durable. The abstract design on this curtain adds grace to the vibrant colour, which seems to blend well to create a celebratory yet inviting vibe. It's a great Diwali curtain and is available for doors, long doors and windows!
6. Peacock Dhurrie by Rihaa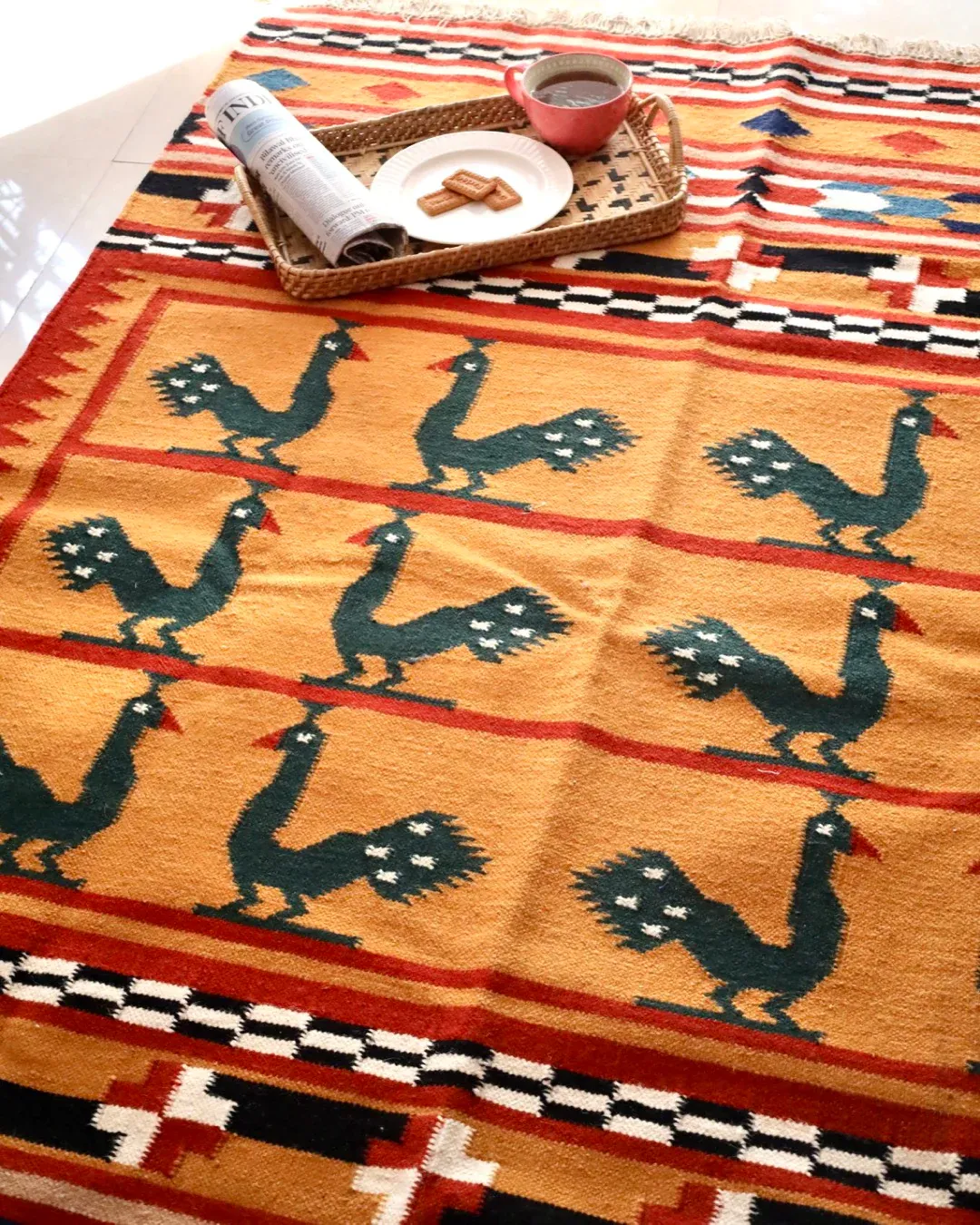 When you get the Peacock Dhurrie by Rihaa this festive season you will be paying homage to the old Indian dhurrie tradition. The rug is made with Jute material, and it combines traditional colours and yarns to complete the festive look. This rug will make your neighbours ask about where you got it! This Dhurrie is hand-woven by artisans in rural India who have hand-painted the abstract designs and enchanting peacocks that you see across the rug. Also, you can order the Dhurrie in big and small sizes to grace both bigger and smaller spaces.
7. Orange Regal Indian by Swayam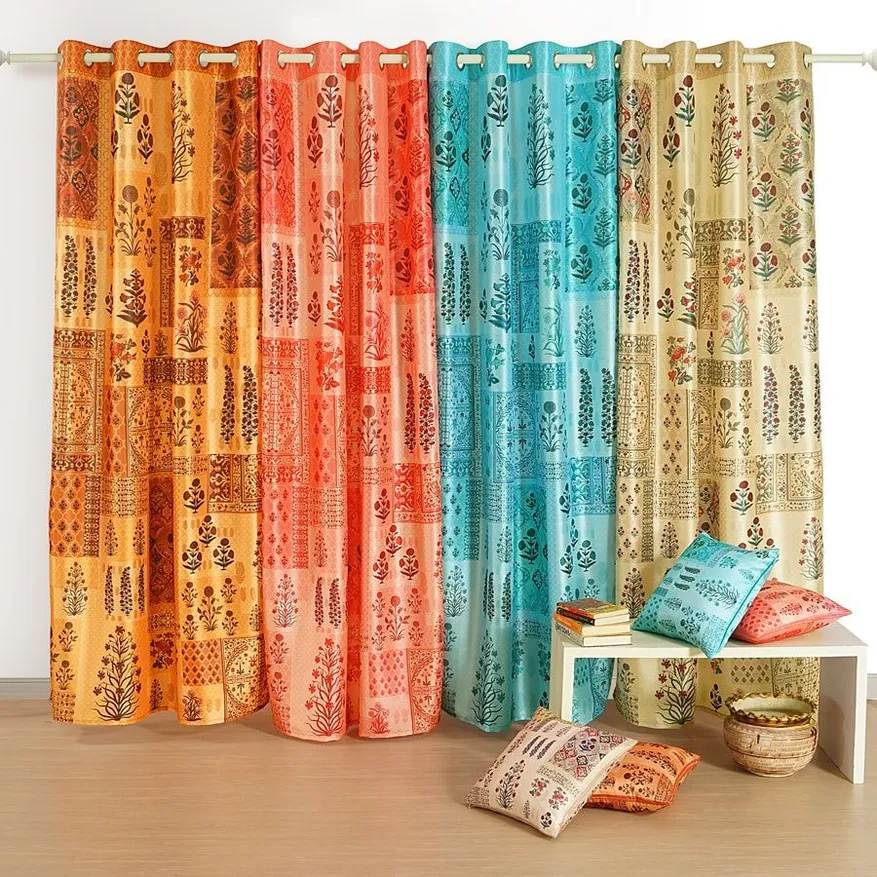 Add a vintage vibe to your living room for the festival of Diwali with this orange regal curtain. With this curtain's cheerful colours, it may just feel like it adds charm to the interiors of your room. What's more to love about them is that they are made with faux silk dupion which is known for its durability and is quite easy to slide, in case you want to clean! 
8. Disha Hand Knotted Woolen Rug by Obetee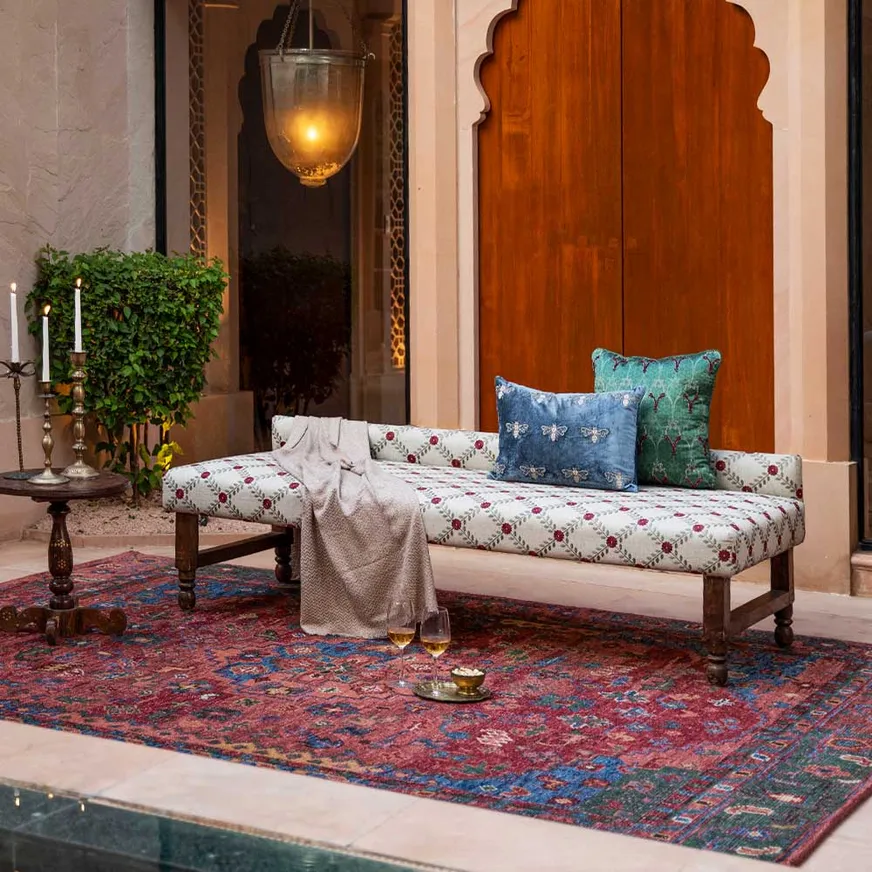 This woollen rug by Obetee embraces the traditional heritage of Khotan and Oushal patterns. The presence of traditionality with modernity in its design is why you would feel that this curtain is so suitable for modern festivals. Even though the price may seem a bit high, after taking a look at the patterns and the fabric you may consider making the investment. You can buy the rug in a small or big size depending on your preference. So, if you are a fan of elegant vibrance, check this one out!