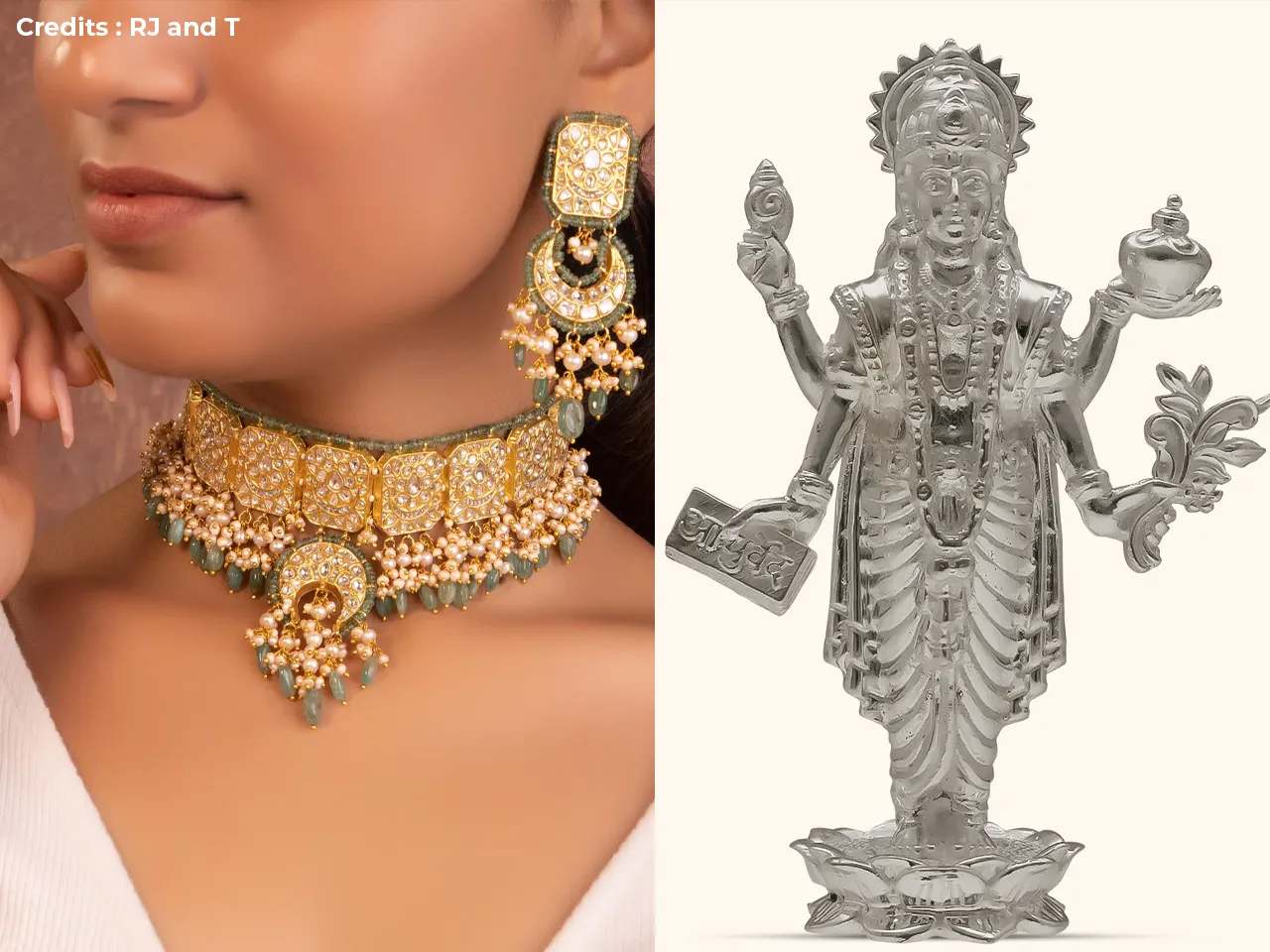 Explore among jewellery, collectables, and sarees that are perfect for the festival that celebrates wealth, positivity and prosperity. Scroll below to know more!
1. Ramayana Tholu Bommalata Design Lamps By Zwende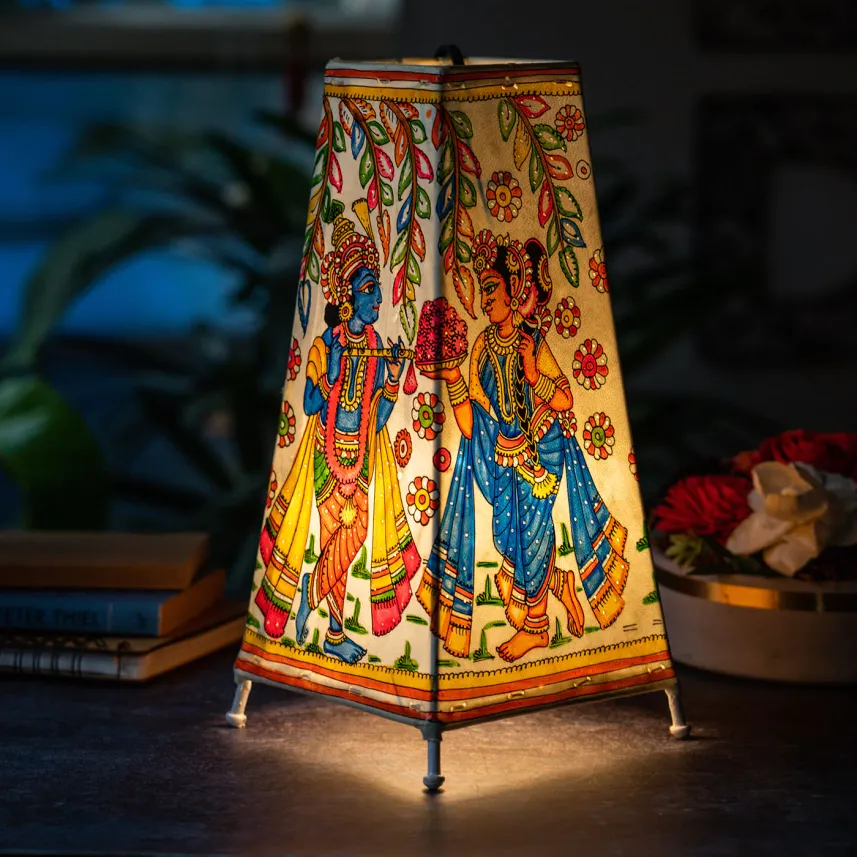 What better than to light up your home with an exotic Ramayan Table Lamp during the festival of lights? On the lamp, you'll find the Caricatures of Lord Rama hand-painted on parchment leather with the Authentic Tholu Bommalata 12th century Tholu Bommalata technique from Andhra Pradesh.
2. Kansas Dinner Set by Amala Earth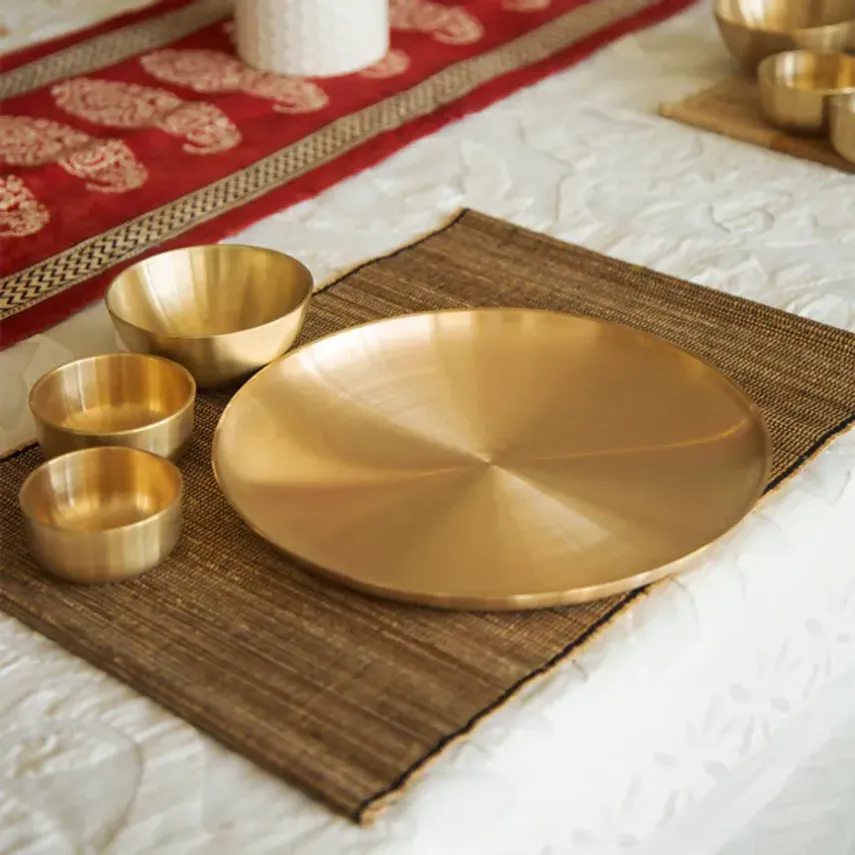 Gift your loved ones with this thoughtfully curated and elegant Kansas Dinner Plate from Amala Earth on Dhanteras. Let your loved ones reap the many health benefits that Ayurveda claims you can get by having and serving food in bronze dinnerware. The collection comes with a bronze plate which is about 10.5 inches in diameter. and 3 different sizes of katoris.
3. Silver Plated Condiment Jar by Jaypore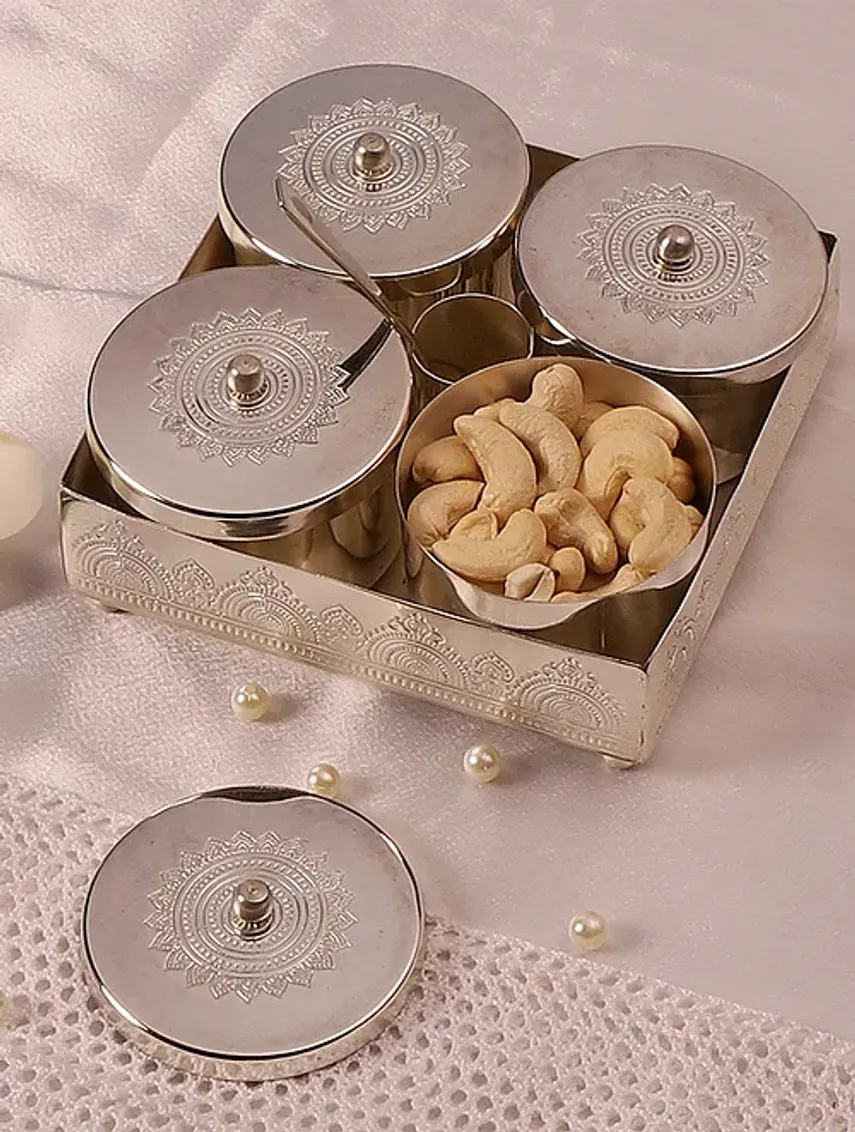 Serve your spices along with joy this Dhanteras in the silver-plated condiment jar from Jaypore. The Condiment Jar set includes a tray, spoon and a spoon holder which is handcrafted in brass. When you look closely, you'll see intricate hand-etched accents on it that fulfill the festive vibe!
4. Gold Coins by Mellora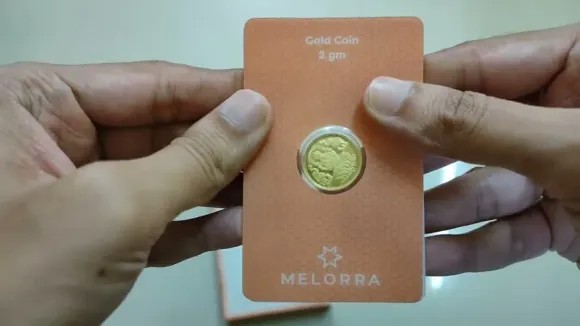 In case you can't make up your mind about which jewellery to gift, or don't have an idea of your receiver's preferences, we would like to suggest getting a gold coin with Goddess Laxmi's image inscribed on it. Mellora has some gold coins made with 22-karat gold and is available in options of 2 to 20 grams in weight. So, what are you waiting for?
5. Silver Dhanvantari Idol by Ranka Jewellers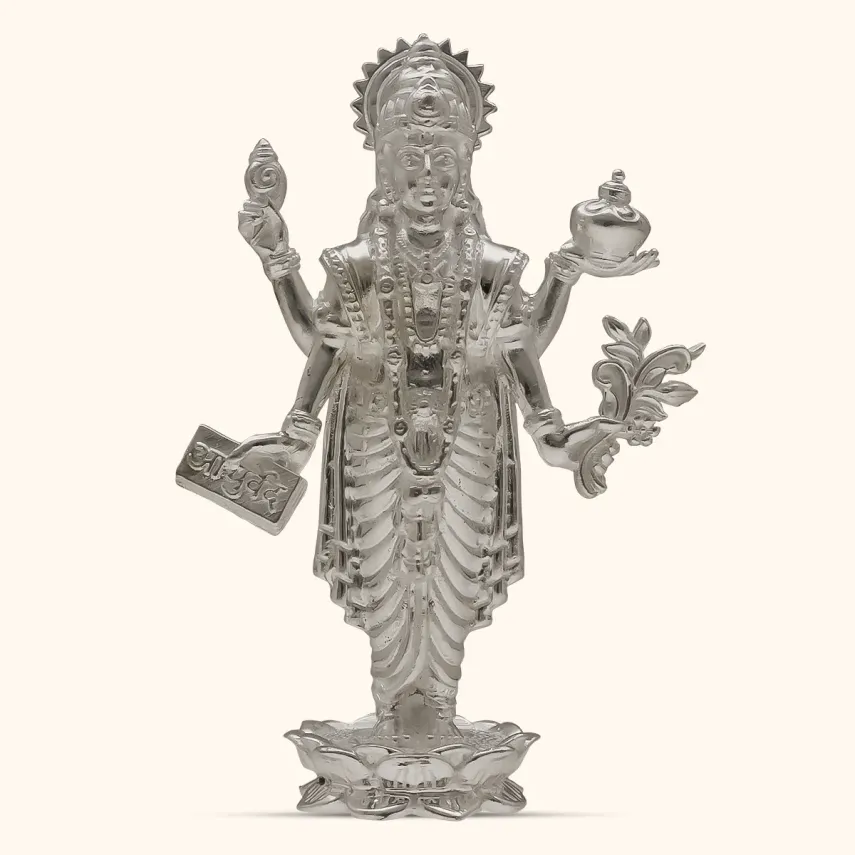 What better than to gift an idol of Dhanvantari on Dhanteras? Check out this silver idol of Dhanvantari offered by Ranka Jewellers to make your Dhanteras pooja more authentic by Dhanvantari honouring the god of medicine who is associated with Dhanteras. The silver idol seems to weigh around 135 grams in weight and may fit well in your Mandir.
6. Choker and earring sets from the Tyaani Dhanteras Special Collection
Jewellery is essential and almost obligatory on Dhanteras and what better jewellery to gift your wife, sister, or friend than one of the premium handcrafted choker and earring sets from Tyaani by Karan Johar? The Collection offers certified, handcrafted jewellery with natural and uncut polki diamonds and exotic gemstones like Zambian Emeralds, Thai Ruby, and Blue Enamel that can make someone feel like a goddess on Dhanteras.