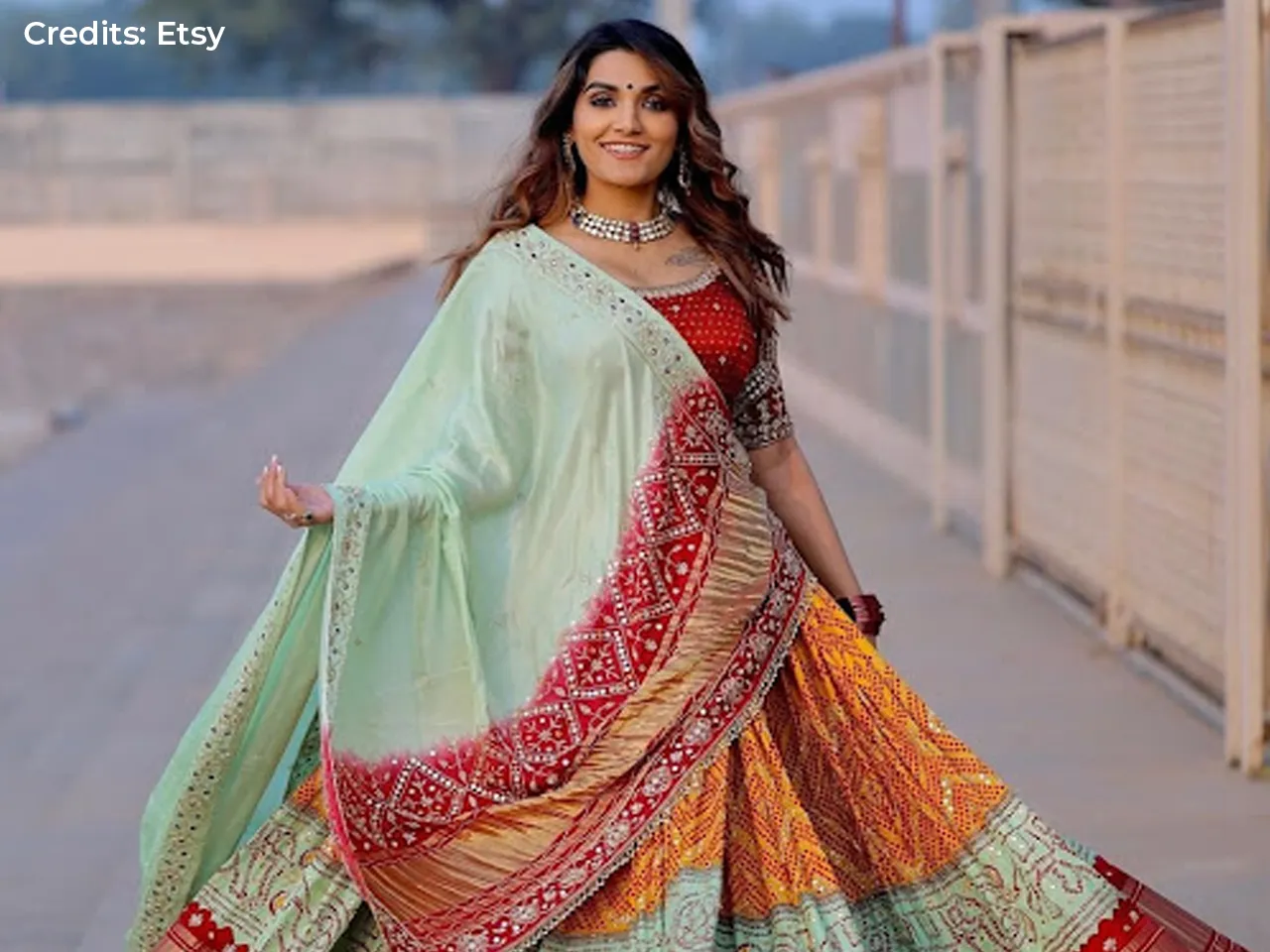 Let us help you gear up for the festivities with 9 places to buy Chaniya Choli for Navratri. Check them out below!
Are you looking to grace the Navratri nights with beautiful Chaniya Cholis? We have got you covered with some luxurious brands. Want a chic outfit for Navratri nights, but don't want to buy it? We have been there, too. It can be that you are low on your spending budget, or you just might not wear the outfit that frequently. Nevertheless, nothing should be able to stop you from enjoying the Navratri season. After all, it only comes once a year. So, we have included some shops that offer you beautiful Chaniya Cholis that are affordable, dresses on rent, and some shops that offer customized outfits. We hope you find your perfect outfit for the nine nights of Navratri.
1. Gauri Sarees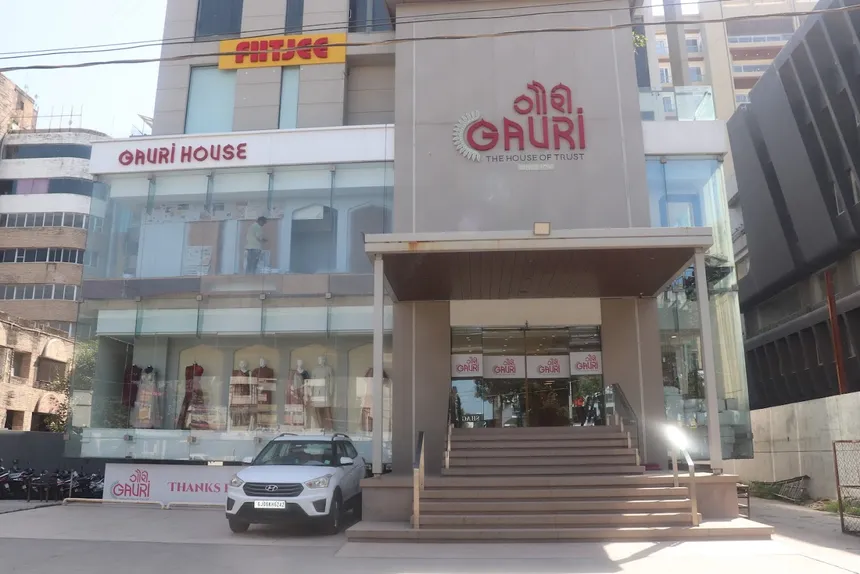 One of the oldest brands in Vadodara, it originally specialized mostly in sarees. Today, the brand is an established retailer of Chaniya choli, dress materials, ready-made dresses, and Kurtis. They are popular with their customers because of their trendy yet budget-friendly designs. You can try their Lucknowi Chaniya choli for an exotic look or designer Cholis available in different colours and prints for a more chic look!
Address: Old Padra Road, Beside Avishkar Complex, Near Manisha Chokdi, Vadodara.
2. Kanchul boutique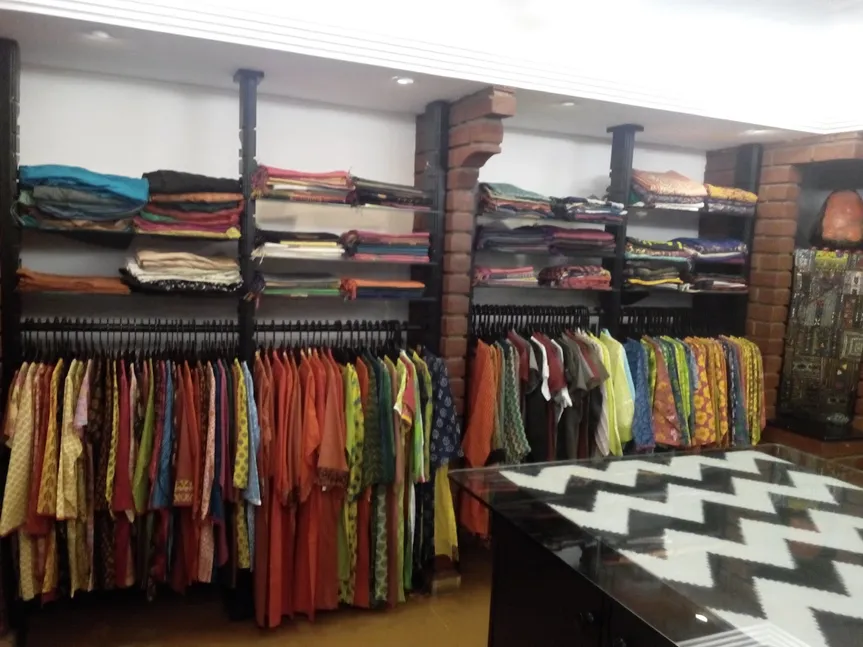 Looking to get a set of good quality Chaniya Cholis or Lehengas for an affordable price? Kanchul boutique in Vadodara offers you options for the Navratri season from their fresh designer wardrobe of women's ethnic wear which has new arrivals added every 15 days. If you have a specific design or size requirements in mind, the tailors here can bring your vision to life by custom-stitching your Chaniya Choli to make sure when you arrive on the garba floor, you are confident in yourself and your dress and are satisfied with your shopping experience.
Address: G-15, Race Course Towers, Natubhai Circle, Race Course Road, Vadodara.
3. Jhalak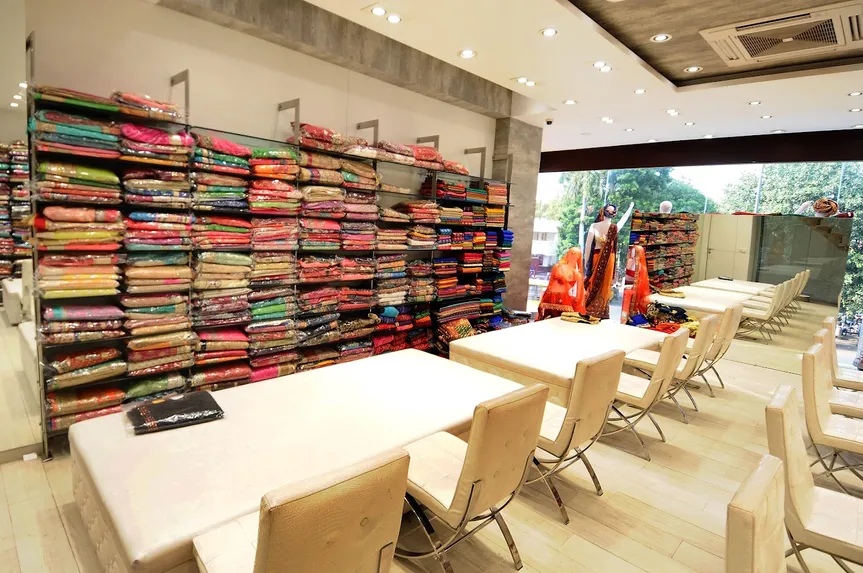 Another store popular with women is Jhalak, located on the premises of the Shreem Shalini Mall. They have all kinds of designer Chaniya cholis and lehengas. You can look for an outfit crafted specially for the occasion with outfits chosen from their Special Navratri collection.
Address: Shreem Shalini Mall, RC Dutt Rd, Aradhana society, Vishwas colony, Alkapuri, Vadodara.
4. Gauri Heritage Palace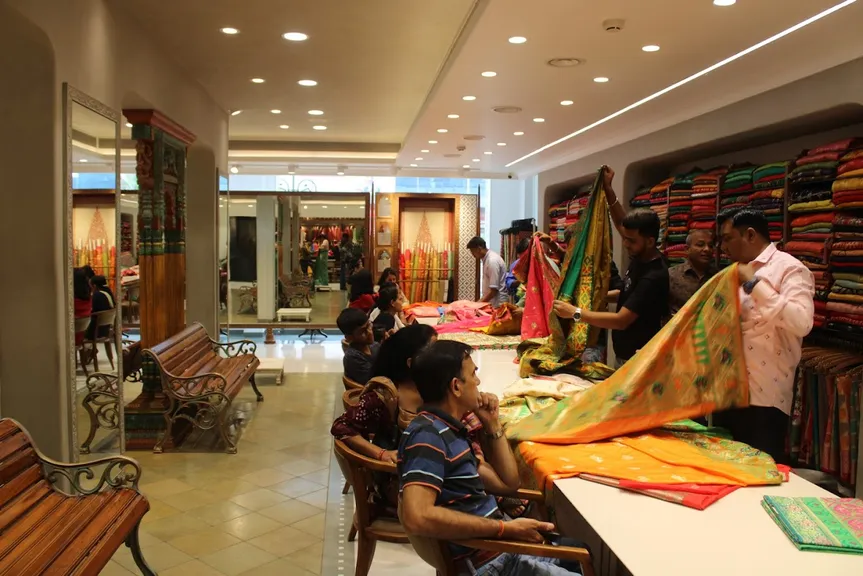 Just like their other outlet, Gauri Alkapuri, Gauri Heritage Palace is also famous for its abstract designs and comfortable customer service. They have several options for you to grace the Garba floor, ranging from stylish floral and diamond-printed outfits to traditional and elegant Banarasi Chaniya Choli.
Address: Meraki one, 22 Alkapuri Society, Concord Lane, Alkapuri, Vadodara.
5. Annu's creations
Source
From the wardrobe of designer Annu Patel whose ethnic designs have made frequent appearances in Lakme Fashion Week, comes the outfits at Annu's creations in Vadodara. Their designs are inclined more towards elegance and subtlety. Their finely embroidered Chaniya Cholis can be graceful and gentle on the eye. You can visit their store to check out their latest collection or order online anywhere in Vadodara.
Address: 205/206, Kanha Dreams Flats, Near Kamlanagar Talav, Ajwa Road, Vadodara.
6. Bansi Boutique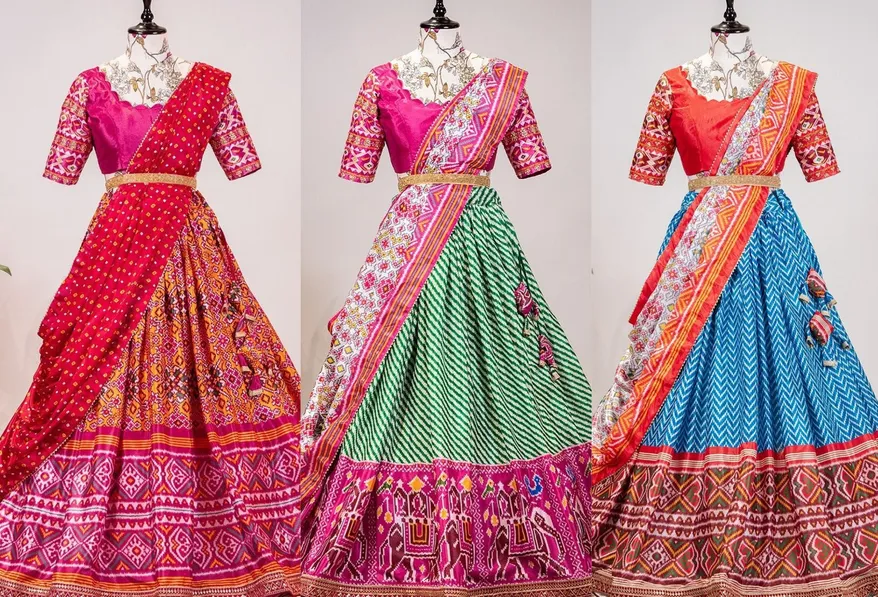 Bansi Boutique provides you with apparel for the occasion on rent. Unique designs and personalized customer service make this place a good place to get a temporary outfit.
Address: Shop no. 9, If Gajanan Heights, near Darbar Chokdi, Manjalpur, Vadodara.
7. Mewda Dresswala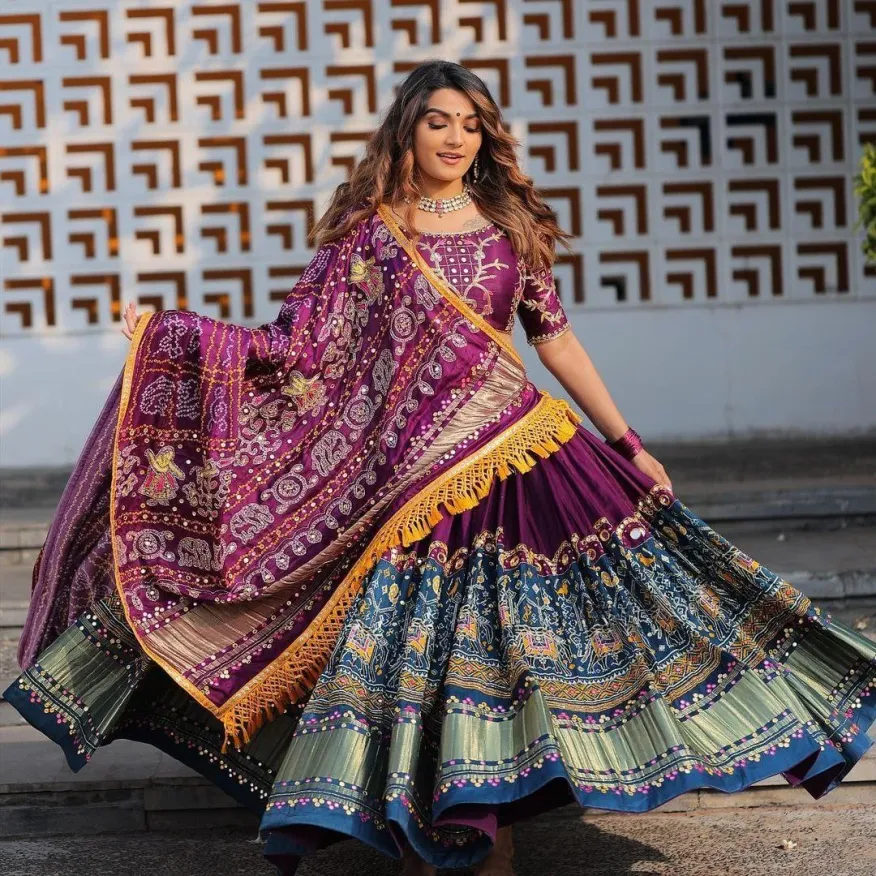 Mewda Dresswala is another place where you can get your Garba outfit on rent. They are also retailers of Chaniya Cholis and Lehengas. They can deliver unique designs in ethnic apparel and customized services after thoroughly understanding each customer's expectations and requirements for the particular occasion.
Address: Sultanpura Rd, Dudhwala Mohalla, Ghadiyali Pole, Chokshi Bazar, Vadodara.
8. Dressline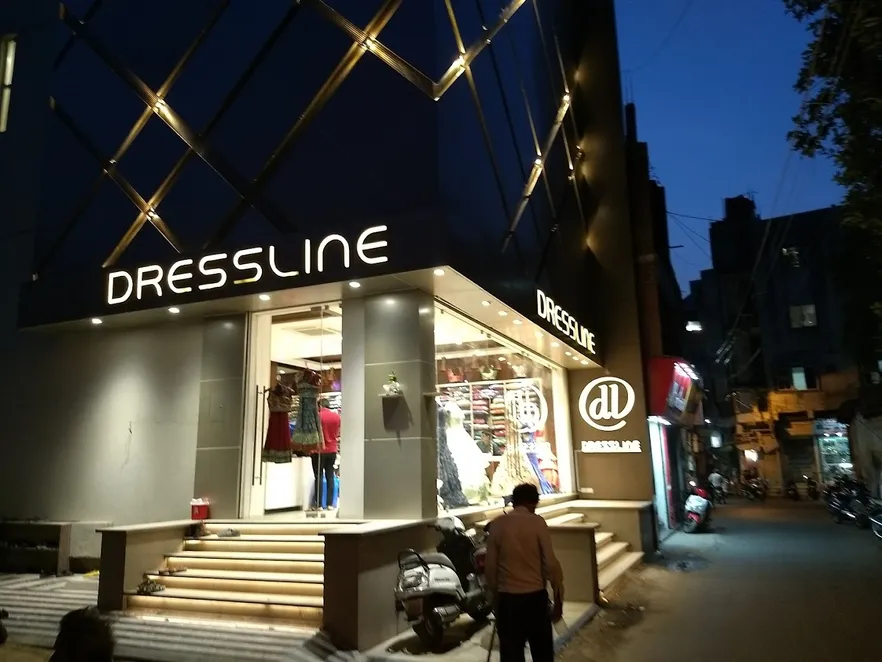 Dressline store in Vadodara offers budget-friendly Chaniya Choli and Lehenga Choli options. They are also wholesalers of ethnic wear and can provide you with a discount on bulk orders. If you have a specific look in mind, you can also have your dress customized at this shop. Also, be sure to check out their special Navratri collection for special designs and offers.
Address: Bhaankale's Lane, opp MM Shah classes, Raopura, Vadodara.
9. Creative Stylista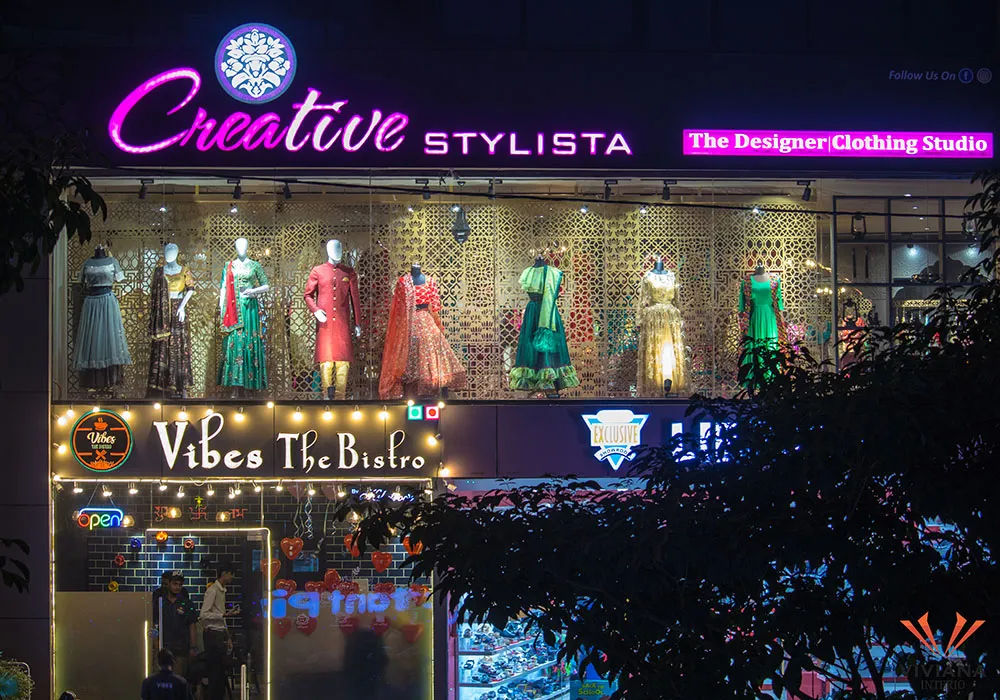 The fashion experts and stylists at Creative Stylista are known to provide personalized attention to their customers and deliver outfits that suit their preferences with an option to customize your favourite design to fit you well. The designs and colours in their stylish wardrobe are creative and in line with the latest market trends.
Address: Aries Pavillion, First Floor, Vasna, Main Road, Near CCD, Shobhana Nagar, Vadodara.