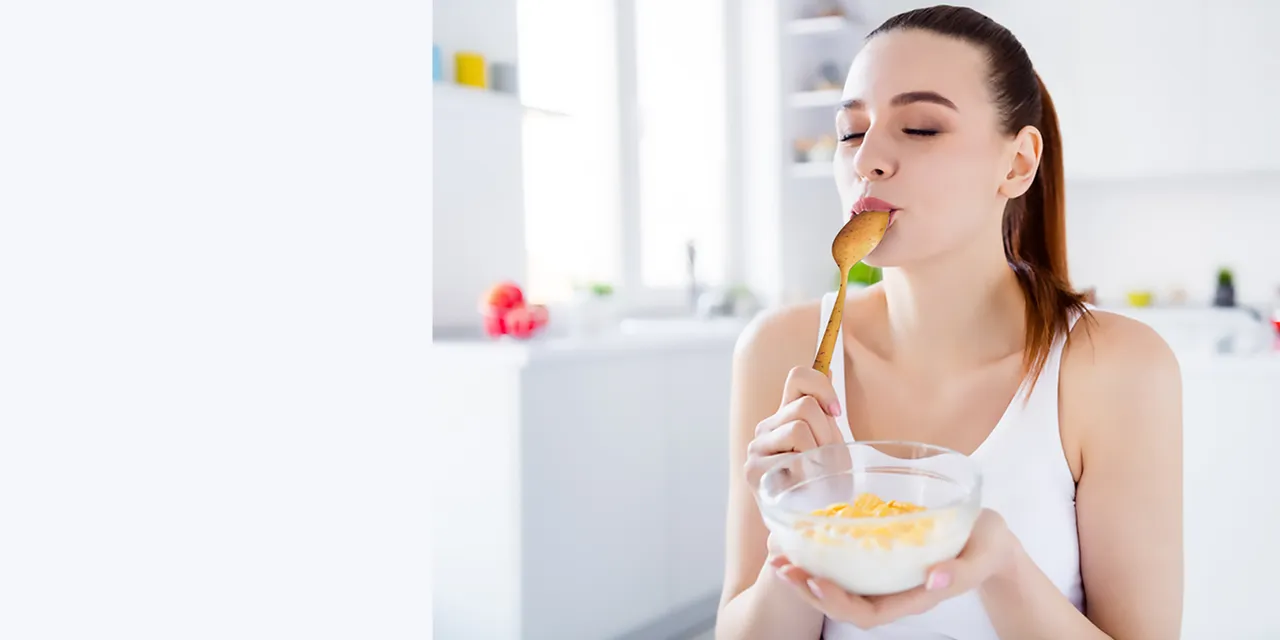 Founded by Pallavi Jadojia in 2022, Arva Innovations offers edible straws, bowls, and spoons in flavours like peri-peri, Jeera, and even chocolate!
There's no need to explain why plastic is hazardous to our environment; it's unequivocally harmful. That's why we should make every effort to reduce plastic waste. One such approach is to opt for eco-friendly alternatives, like replacing single-use plastic cutlery with something that's not harmful to the environment and even delicious! Yes, edible cutlery is a viable solution, made from grains like rice, maize, and wheat. It's undoubtedly the future, and a brand producing them is Arva Innovations.
"I was conducting research to understand market trends and the future of our planet for one of my degree assignments when I came across data about how the disposable cutlery market is harming the environment. Being an environmental enthusiast, I decided to focus my project on edible cutlery," said Pallavi, the founder of Arva Innovations, who, at that time, was pursuing a business administration degree in Bangalore. Her idea was well-received by her teachers, and she was eager to turn it into a startup. "However, I later joined my family's textile business and became busy with it. Nevertheless, the idea of edible cutlery remained with me," she added.
After some time, Pallavi got engaged and had to move to another city. That's when she decided to start Arva Innovations. 'So, last year, I got married while my startup turned one.
Taking her inspiration from Khakhra, she then figured out a way to make edible cutlery such as straws, bowls, and spoons in flavors like peri-peri, jeera, among others! She uses the leftover waste from various rice mills, and the main ingredient is the byproduct that remains after rice is polished in these mills. Pallavi works directly with farmers who live near the city site and has manufacturing units in Delhi and Cochin.
Currently, this homegrown start-up is selling spoons, straws, and small tea cups for office goers and nukkad ke chai wale. "Each product is made from a different set of ingredients and their strength needs to be different, too. A cup should be able to hold liquid for 4-5 minutes while a spoon should last for at least 30 minutes", she explained.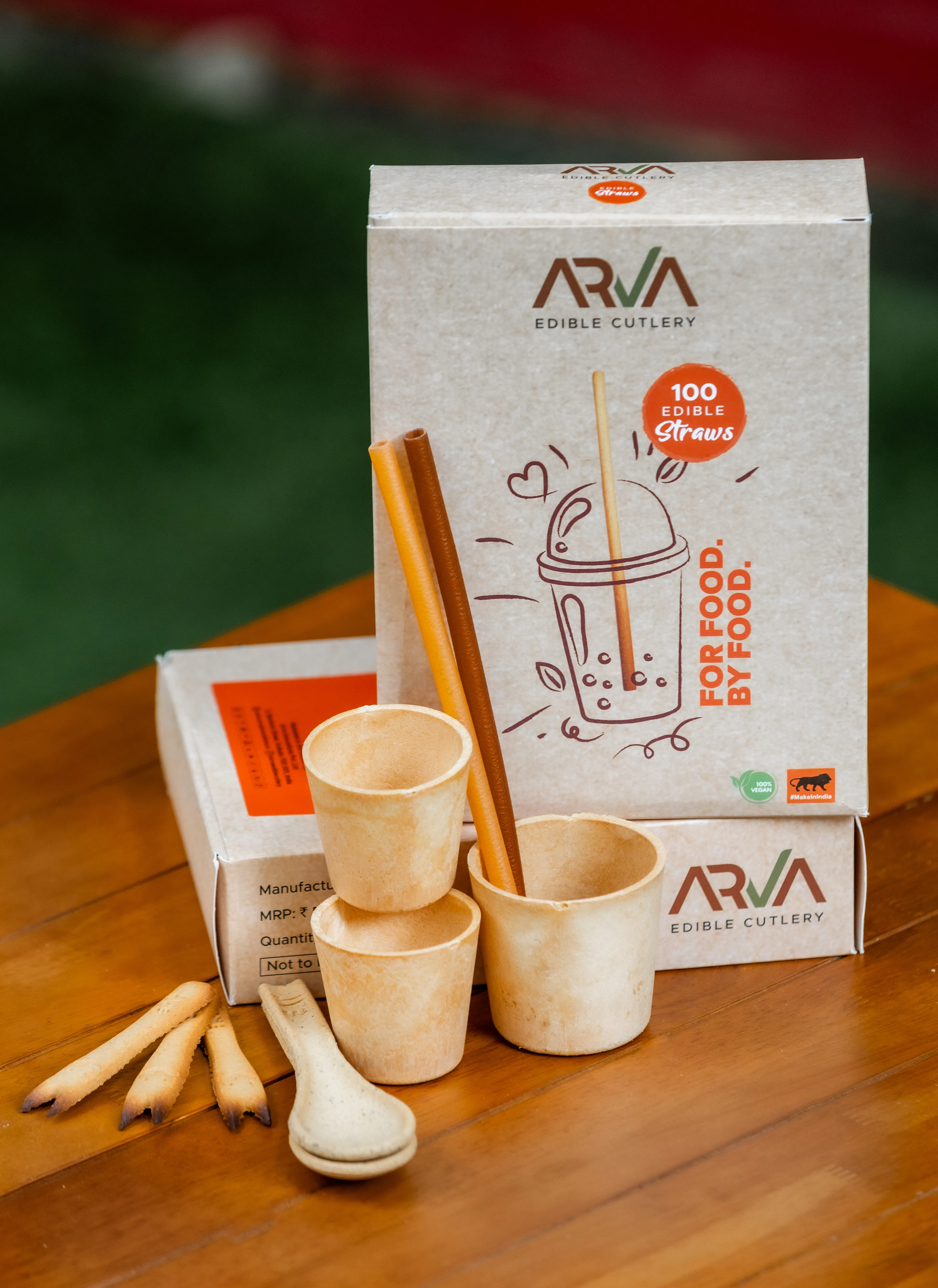 Pallavi is currently working with 50 clients, but as it's a price-sensitive market, the journey has been challenging. "Our straws are priced at Rs. 1.5 and above, depending on the order quantity, which is a problem because the rates for plastic and paper straws are as low as 30 to 90 paisa, respectively. However, my team is working on reducing the cost further so we can compete with the current paper straw market, making sales easier," she explained.
But that's not all. Convincing people about the importance of biodegradable edible cutlery at the beginning was also a challenge. "It wasn't easy because people often believe that paper straws are environmentally friendly, but that's not true. If plastic is contributing to water pollution, paper is contributing to land pollution. Fortunately, the educated crowd understands the importance of edible cutlery and is transitioning to it. We've also been receiving many repeat orders. In fact, I haven't lost a single client to date," she added."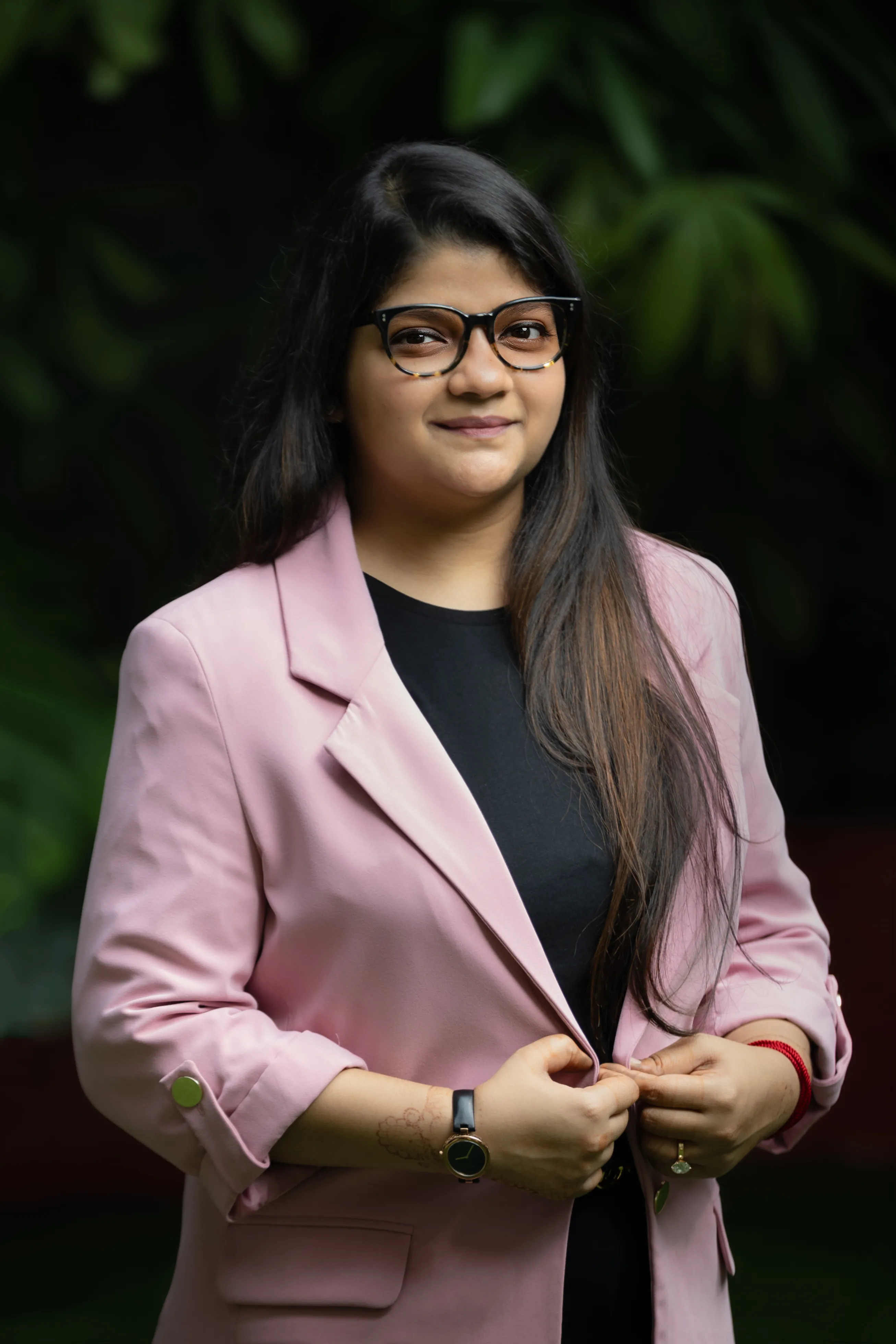 She and her team are also raising awareness and informing clients about the side effects of plastic and paper straws, and how these can slowly harm the environment. "These restaurants have something called Green Points, which they earn for operating in an eco-friendly way. So, we try to convince them in this regard," she concluded.