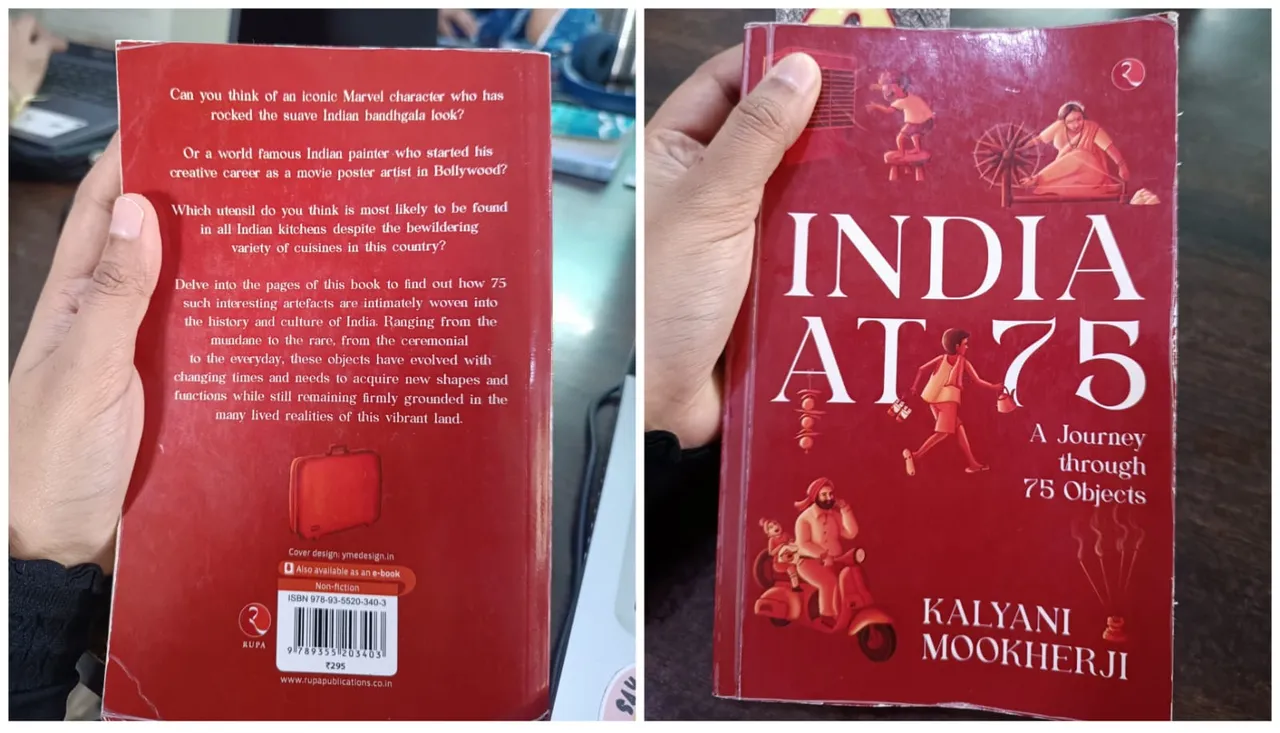 The book takes you on a nostalgic ride and will leave you in awe with its apt and factual storytelling explaining the 75 objects that have played an important role in shaping India and its people.
When I first flipped through the pages of this book, the first thing to capture my attention was the black-and-white illustrations of the objects. The second thing that caught my eye was the boxes where Mookherji mentions some enthralling facts about all 75 objects in each chapter. 'India at 75' is a book worth cherishing, with the capability to keep you engaged until the very last page, leaving you wishing for more. But what is it all about? In a nutshell, it's a journey through our country's history with 75 objects, both vintage and modern, that are distinctly Indian and carry an essence of Indianness. The book is informative and also evokes a sense of nostalgia, as the objects mentioned range from food items and iconic places to even things that have now become tales of a bygone era. So, is it worth reading? Absolutely! And why? Allow us to elaborate below.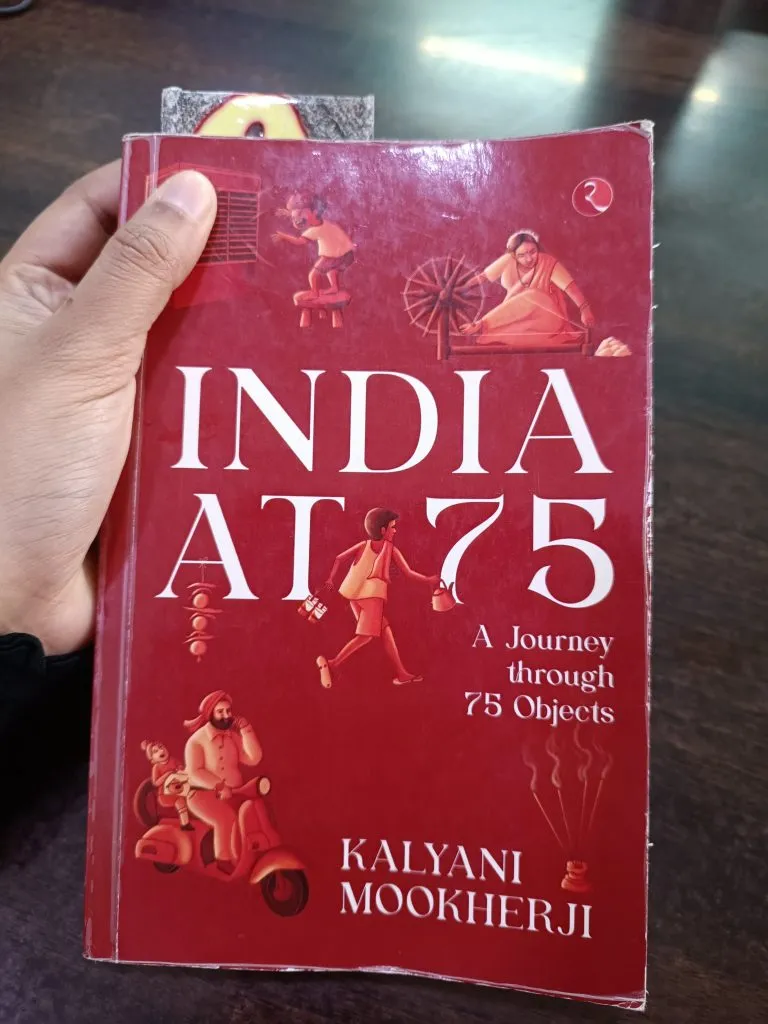 A dash of Nostalgia
Chapters featuring Gilli Danda, Saanp Seedhi, the spice box, Kabaddi, Banta Soda, lanterns, and more truly transport you back in time. Mookherji skillfully explains their histories, painting beautiful pictures with her choice of words. The book is a captivating amalgamation of various elements. From pickles, dosas, chapatis, and Golgappas that you can savor, to brands like Sumeet Mixer Grinder, TTK, and Hawkins that significantly transformed the kitchen landscape for Indians in a positive way.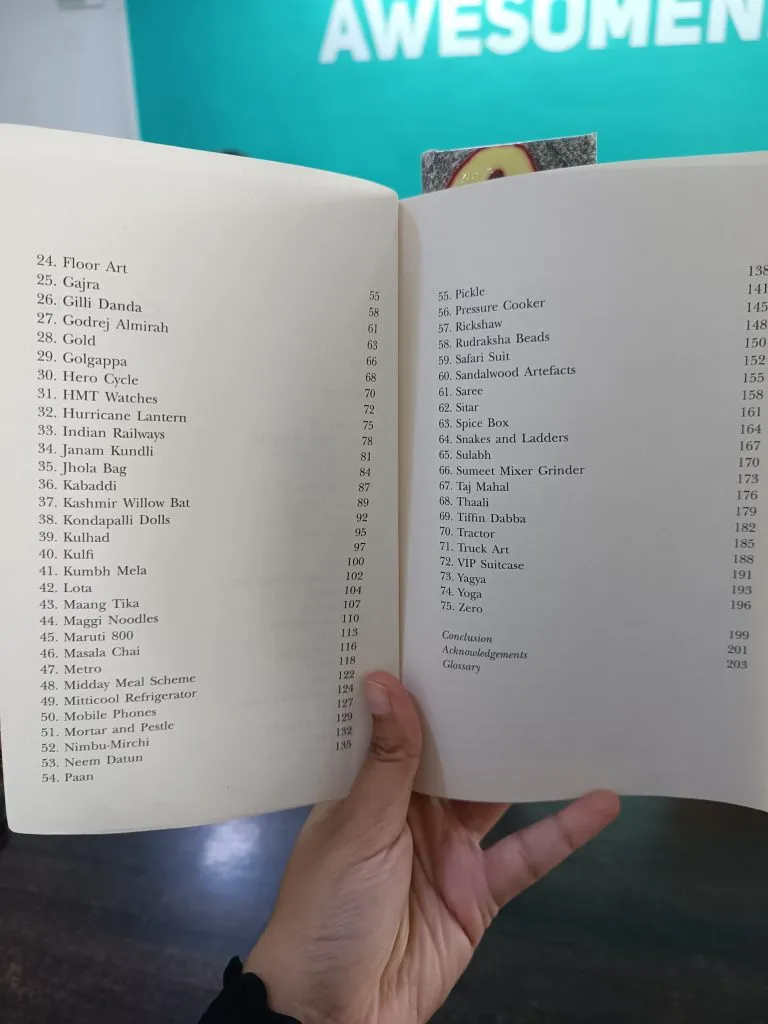 The aam and the khaas
The book also tells you the history of Bandhgalas, neem datun, Bidi, Bindi, sarees, Dhoti, nimbu mirchi, rickshaw, Lota, safari suits, and maang tika, and explains how some of the well-known Indian brands like Amul, Godrej, and VIP reached new heights and became what they are today. It also touches upon a few important events such as the establishment of Sulabh Shauchalaya, and how the Midday Meal Scheme has been providing poshan to children in schools.
A book for every Indian
With simple yet captivating writing and short chapters packed with facts and interesting details, India at 75 is a book that every Indian should read. It's insightful, entertaining, and simple to understand. The cover, too, looks clean while the black and white illustrations inside add up to each chapter beautifully. If you are up for a quick read, this book would be our first recommendation, so go get your copy today!
For more such stories follow Local Samosa on Facebook, Instagram, Twitter , and Telegram.