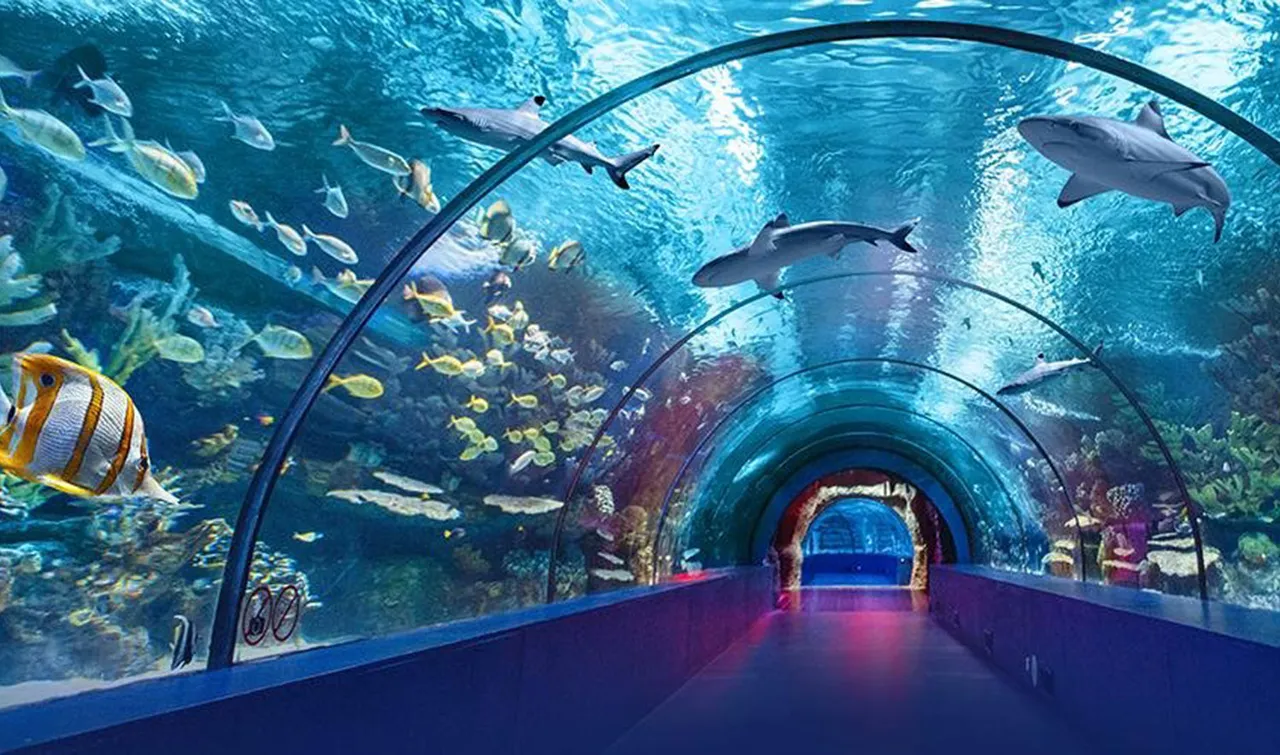 If you have been always fascinated by marine life or the ocean in general, you would love a visit to these must-visit aquariums in India.
Dive into a mesmerizing world of aquariums as we embark on a journey to explore the captivating underwater life that India has to offer. You can get a glimpse of the diverse marine life, including colourful fish, coral reefs, and other sea creatures under one roof. As you walk into these aquariums, you are transported to an aquatic realm and learn more about them. Here are some must-visit aquariums in India that will leave you with more knowledge of the deep sea life.
1. Taraporewala Aquarium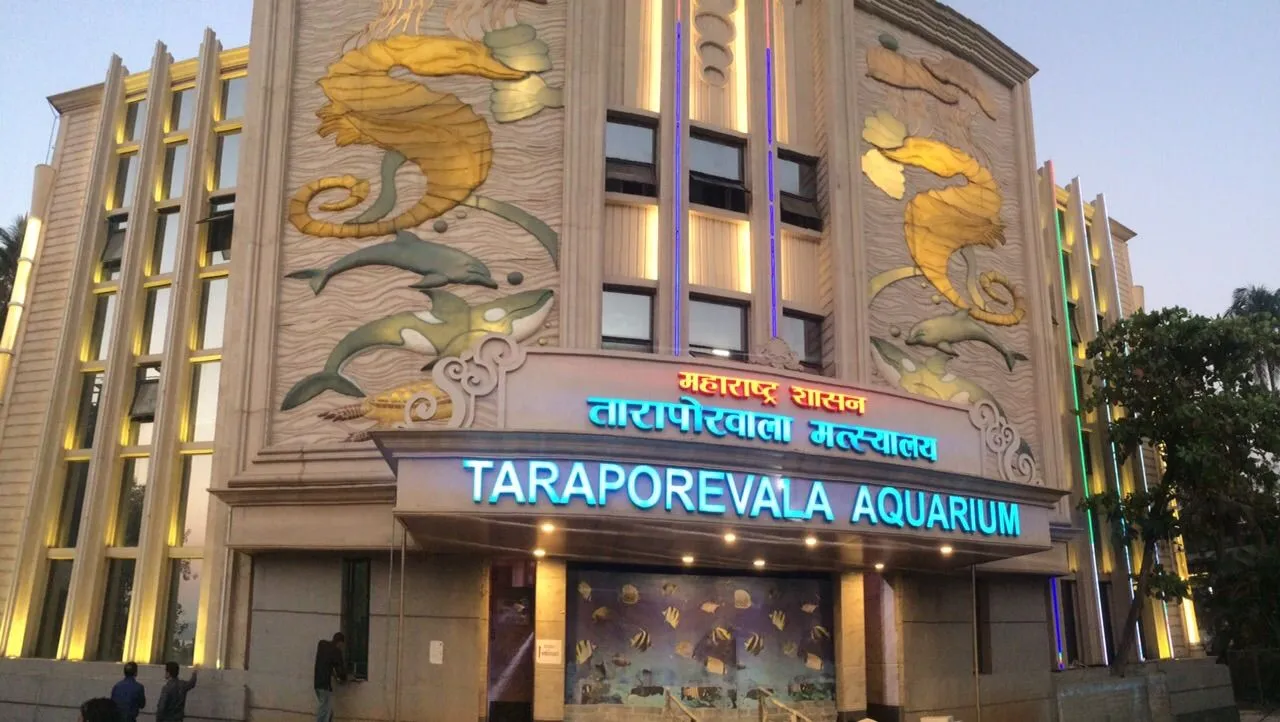 It is known to be one of the oldest aquariums in India and features a combination of freshwater and marine fish. The aquarium has a rich and diverse collection of marine life that include tropical fish, unique underwater creatures, vibrant clownfish, seahorses, and more. One of the highlights of the Taporewala aquarium is its 12 feet walk-through tunnel that captivates you with turtles, sharks, eels, stingrays, and starfish floating around and above you.
Where: Marine Drive, Mumbai
When: Every day except Monday
Ticket Price: INR 60 and INR 30 (below 12)
2. Marine Aquarium
Located near Digha Beach, this aquarium showcases marine biodiversity in three categories – freshwater species, local species, and endangered. With 24 marine tanks and 8 freshwater tanks, it has plenty for you to explore. The major attractions here are butterfly fishes, sharks, sea snakes, horseshoe crabs, and sea anemones.
Where: Gadadharpur, Digha, West Bengal
When: Every day except Sunday
Ticket Price: NIL
3. Under the Sun Aquarium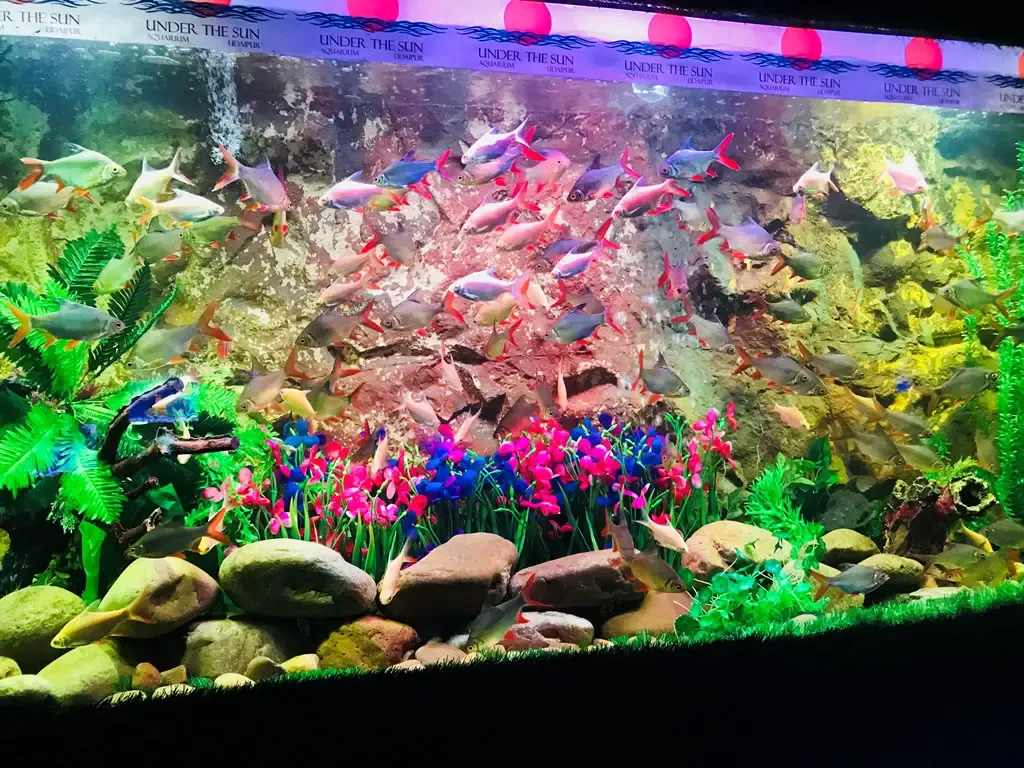 It is one of the biggest public aquarium galleries in the country. The 125 m long aquarium has 100+ species of fish from all over the world such as Senegal dragons, puffer fish, archer fish, and more. The aquarium ensures you get the best experience with amenities like a touch pool, and aqua trick museum that features 3D art, and VR technology.
Where: Udaipur, Rajasthan
When: Every day
Ticket Price: INR 170 for adults and INR 65 for kids
4. Aquatic Gallery Science City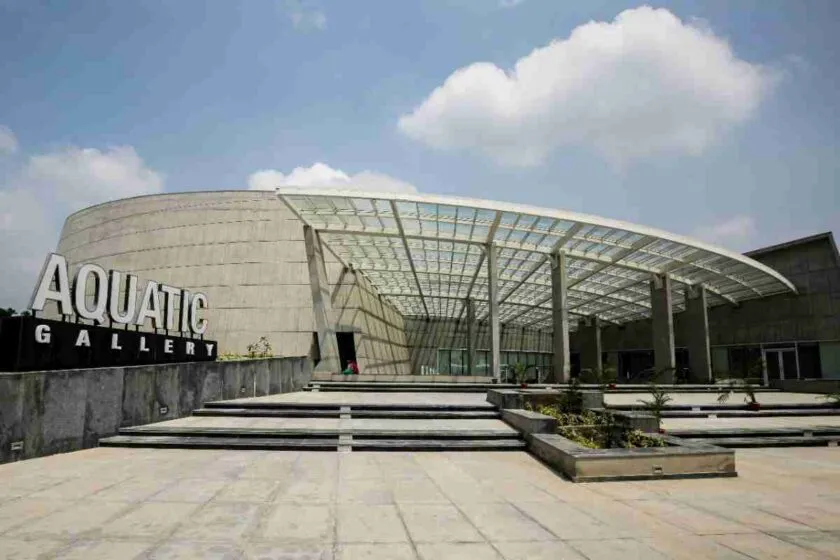 The aquatic gallery is specially designed and curated to give you a memorable journey of the deep sea world. The aquarium boasts more than 60 tanks and has a 28 m-long walkway tunnel which is the main attraction. This tunnel offers you the experience of walking through the ocean bed along with the sharks. Besides this, you will absolutely love internal domes to see the fish closely, touch screens, and live feed to the fish.
Where: Gujarat Science City, Ahmedabad
When: Every day except Mondays
Ticket Price: INR 200 (above 3 years of age)
5. Varkala Aquarium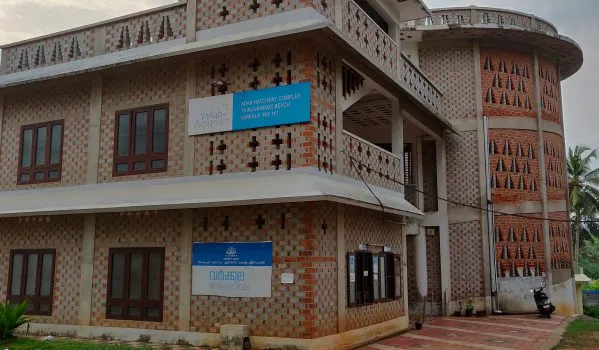 The Varkala aquarium is sandwiched between Black Beach and Odayam Beach. The three-storeyed aquarium building has a spiral staircase – each level showing a different exhibit. It showcases large tanks of exotic fish like angelfish, koi, scorpionfish, and more. The 3D theatre enriches your knowledge about marine life.
Where: Varkala, Kerala
When: Every day
Ticket Price: INR 30 and INR 30 (below 12 years of age)
6. VGP Marine Kingdom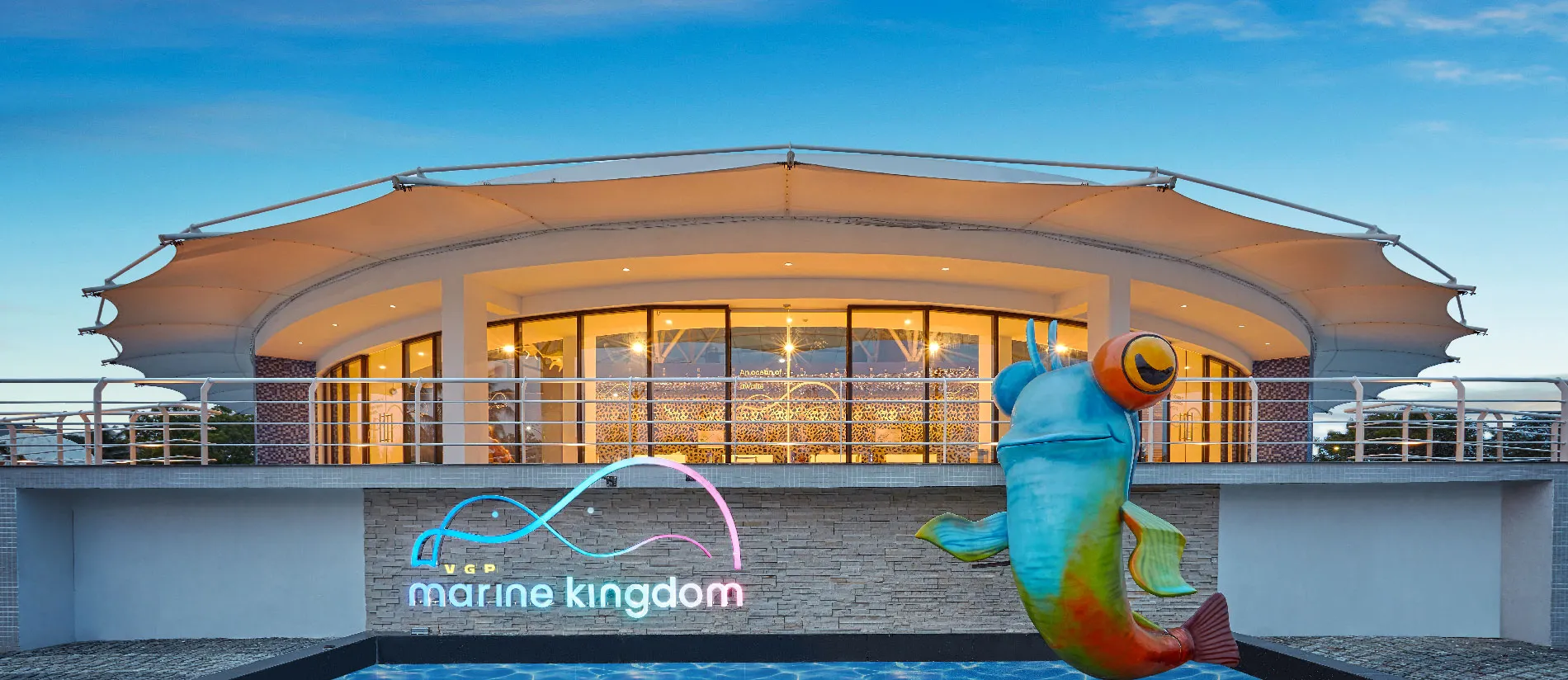 VGP Marine Kingdom lets you explore the deep sea kingdom with its underwater aquarium. The awe-inspiring underwater tunnel will take your breath away. You can either choose to walk or ride the walkalator and travel through the marine habitat. And while you are in the marine kingdom, do not forget to say hello to the Blacktip reef shark and the lemon shark.
Where: Chennai, Tamil Nadu
When: Every day
Ticket Price: INR 700 and INR 600 (90-125 cm height)
7. Jagdish Chandra Bose Aquarium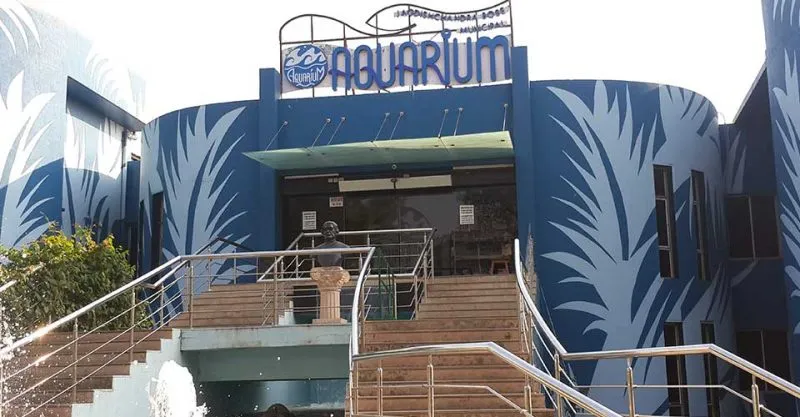 The Jagdish Chandra Bose Aquarium, an underwater facility, is home to more than 500 species of fish from brackish, fresh, and marine waters, accommodated in around 52 tanks. The aquatic life consists of snowflake eels, man-eating piranhas, alligator gars, American lobsters, lionfish, and more. The shark tank and the jellyfish pool are the main attractions of the aquarium.
Where: Adajan, Surat
When: Every day
Ticket Price: INR 50 and INR 20 (3-17 years of age)
8. Bangalore Aquarium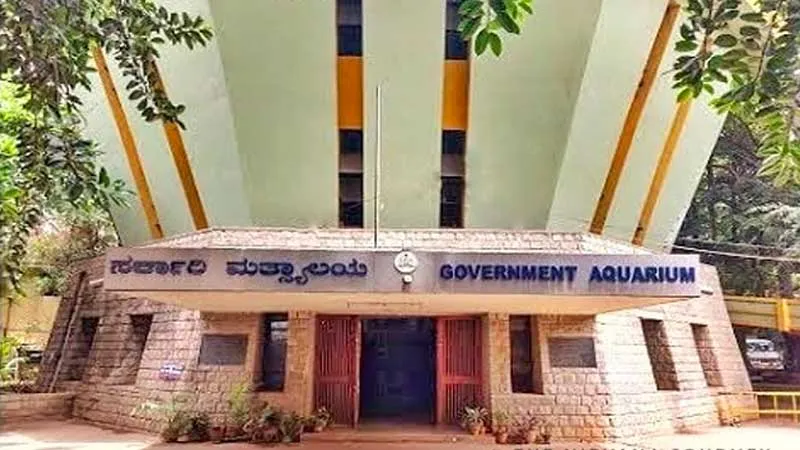 This three-storeyed aquarium has an exotic range of aquatic life. The first floor houses 14 tanks and the second floor has more than 60 small and medium tanks. The freshwater fish accommodated in the aquarium are native to India with glow light tetra, hockey stick tetra, masheer, grey pacu, red tail shark, eels, catla, and giant gourami among others.
Where: Kasturba Road, Bangalore
When: Every day except Mondays and the second Tuesdays of the month
Ticket Price: INR 15
9. Bagh-e-Bahu Aquarium

This aquarium is in the Bagh-e-Bahu garden around the Bahu fort. The fish-shaped aquarium has an excellent marine life collection. It has 24 aquarium caves of which 2 are large caves with marine fish, 13 are small caves with freshwater fish, and 9 are medium-sized caves with marine and freshwater fish. With 400 varieties of fish, you can easily spot bubble eye, shark catfish, piranha, neon jewel, and others.
Where: Udhampur, Jammu & Kashmir
When: Every day
Ticket Price: On arrival