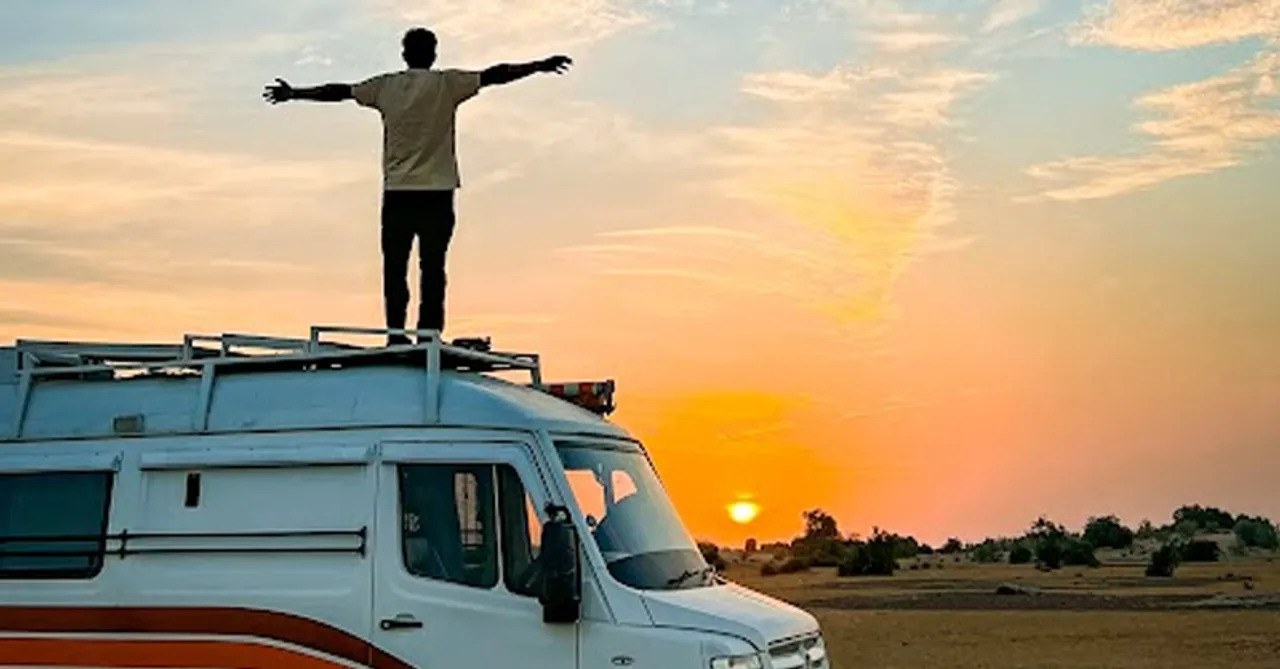 According to recent reports, Caravan tourism, which started in Kerala last year, is set to go off track due to various reasons. In light of this situation, we spoke to Nishchay Jain, who has been traveling across India in his caravan for the past year, to discuss a few possible reasons for the same.
"People always assume that suspicious activities are going on inside the caravan," says Nishchay Jain, a traveler and photographer, while sitting in his caravan parked at a location in Bir, where he has been living for the past two years. In the last year of traveling in his caravan, he has received mixed reactions. This is just one of the many problems he often has to face, leading him to conclude that it would take at least 10-15 years for India to wholeheartedly adopt caravan tourism.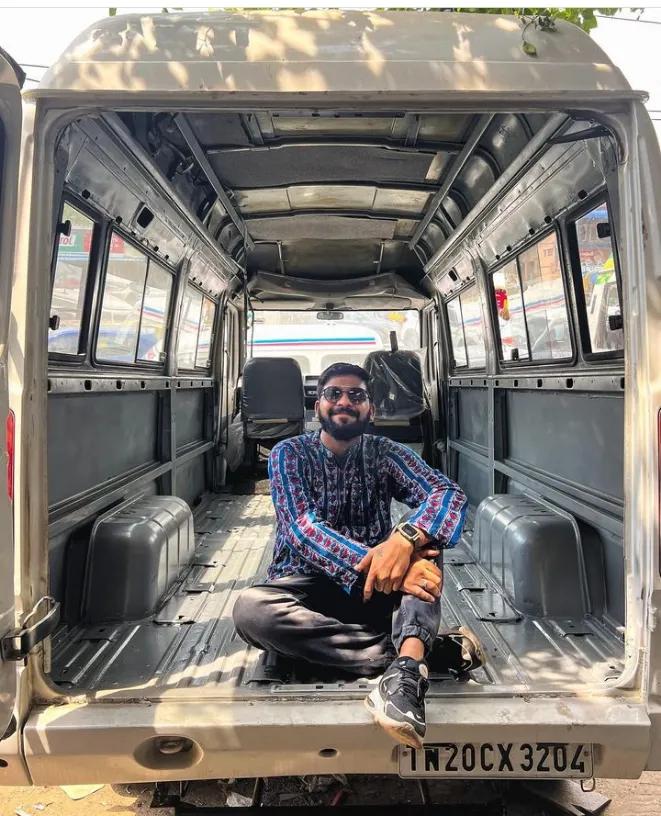 The last few years have certainly witnessed a growth in discussions about caravans as a mode of travel, not just among travelers but also among the governments of various states, including Kerala. The tourism department of 'God's own country' launched caravan tourism packages for tourists last year in 2022 with the aim of boosting tourism post-pandemic. However, despite the enticing offer, it recently faced setbacks due to the absence of approval for caravan parks and restrictions on renting caravans for purposes like marriage functions or medical tourism.
Amidst the uncertainty surrounding the place of caravans in India, Jain, a native of Mumbai, is determined to capture the beauty of every corner of the country by traveling in his self-built caravan, which took him months to construct. Last year, he traveled to Chennai and purchased a second-hand van for 8 lakhs, investing an additional 12 lakhs to bring his dream project to life. Since then, he has been traveling extensively. While currently settled in Jaipur, Jain temporarily moved to Bir during the pandemic years and has been living in his caravan since last year.
Dedicating name and the dream to mother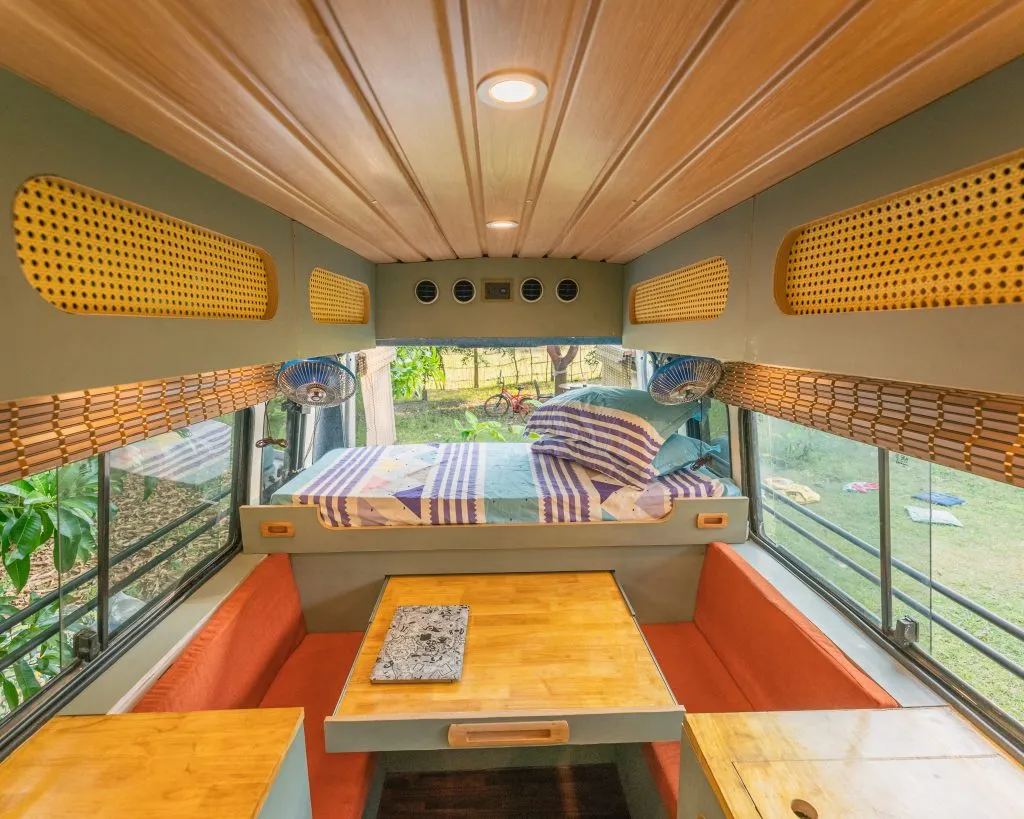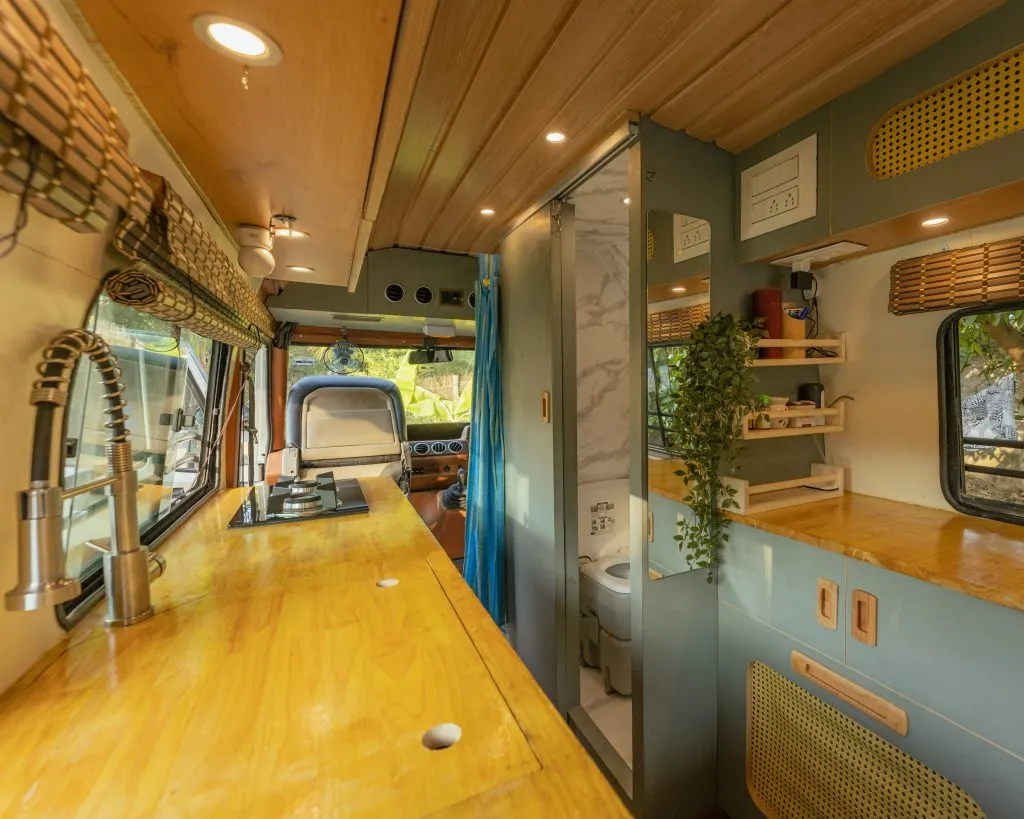 When it comes to living, Jain's caravan is equipped with all the basic facilities to meet minimal needs. During the interview, he showcased the interior of his caravan, which includes a sofa, work desk, fans, lights, washrooms, kitchen, a rooftop sitting deck, and space for at least two people—or what he likes to call, photographers. "It is spacious enough for two photographers to live comfortably with their equipment," he says, highlighting the sustainable aspect of his model. The van is equipped with solar panels that provide electricity, allowing him to say, in a nutshell, "I am sorted as long as the sun is out.
But what makes Jain's caravan even more special is the way he has dedicated it to his late mother, Bharti, after whom he named his caravan 'Barty'. "My mother was aware of my dream of building the caravan to such an extent that even during her last days in the hospital, she was more concerned about using my saved money for the dream rather than paying the hospital bills," Jain recounts. Moreover, he emphasizes the significant role his mother played in raising him, for which he will always be grateful. "Even a few days after giving birth to me, my mother started working," he fondly remembers. In tribute to his mother's struggles and her contribution to his life, Jain has also included her name as his middle name, Nishchay Bharti Jain.
Caravan tourism - West vs. India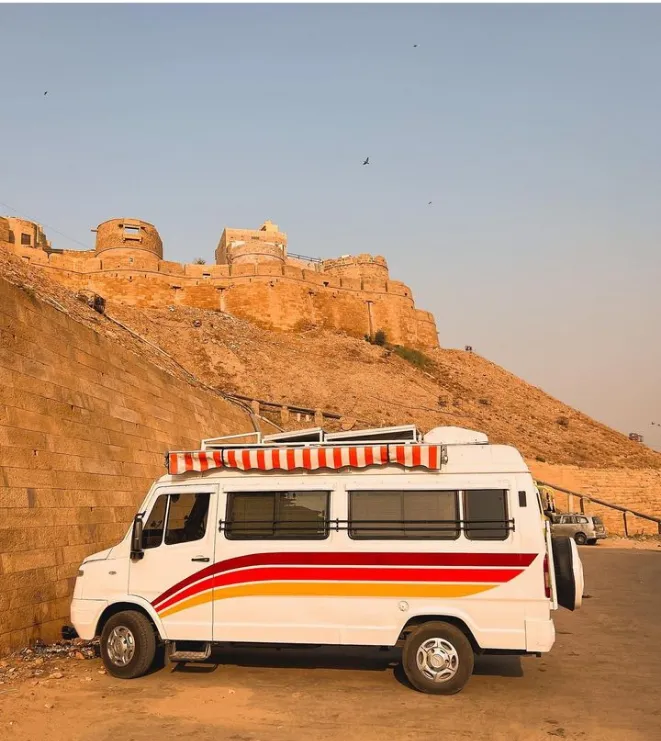 Just like Nishchay Jain, there are a few other travelers who have built their own caravans for traveling. However, the fact of the matter is that unlike Western countries, where using a caravan for traveling purposes is common practice, the same is far from reality here in India. Jain himself was inspired by the caravan culture in Western countries, which prompted him to build his own, envisioning it as a food truck. However, his plans did not come to fruition. Reflecting on those days, he says, 'I was not allowed to open a food truck in the first place and was expected to pursue a 'decent' job'.
Although he gave the idea of a food truck a try and even worked on it for some time, Jain's passion for caravans persisted until he built one. However, as much as Jain is fond of his caravan, named Barty, and has plans to take it to various places in India, he is aware of the challenges that come with it, one of which is the driving experience. The van's components such as brakes, clutches, and accelerators require more effort compared to a regular car. "Driving it is not like driving a normal car, and even after just four or five hours of driving, the body becomes extremely exhausted," he explains.
Not only driving, but as travelers in both India and Western countries have observed, caravans also encounter a significant number of issues during their construction, one of which is leaking, as Jain points out. "I have noticed people in other countries facing this problem, and I experience the same issue with my caravan," he says, adding that the problem intensifies during the rainy season when the roof leaks and he has to cover his van with plastic.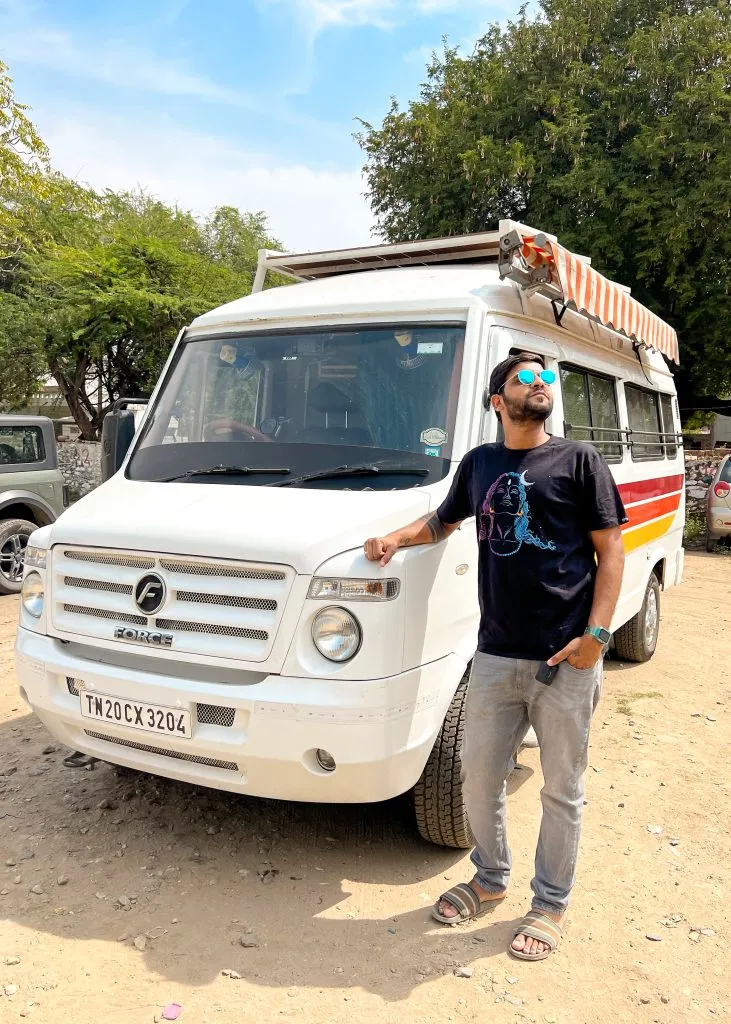 Having said that, what concerns travelers like Jain even more is the lack of awareness about caravans in India. When Jain first took his caravan to Bir, many people came to see his vehicle. While their intention was to witness something new, and they even appreciated Jain's work, the situations he encounters are not always the same. He shared a story from Udaipur where he had parked his caravan, and the locals took offense, suspecting suspicious activities. "Fortunately, my friend knew some locals there, and the matter did not escalate," he explains.
Secondly, delays in obtaining permission for caravan parks create hesitation among private players to open up such spaces, but it is the travelers like Jain who bear the consequences. "I faced numerous difficulties in parking my caravan in Tamil Nadu," he explains. To address the issue, Jain had to book a hotel just to utilize its premises for parking his caravan, which, in turn, adds to the already expensive cost of owning a caravan. "We need more caravan parks to ensure easy and secure parking," he emphasizes.
Importance of Caravan tourism
To have more caravan parks, Jain emphasizes the importance of spreading awareness about caravan tourism. The benefits of such parks can be realized by both travelers and the locals in various areas when the locals recognize the value of offering their land for the establishment of van parks or renting spaces for caravans. "If people are willing to provide their land for such purposes, it can be a source of income for them as well," Jain explains. Furthermore, he expresses his desire to involve locals in the caravan experience. "I aim to build more caravans and offer people the opportunity to experience the charm of living in a caravan," he adds.
For more such stories follow Local Samosa on Facebook,  Instagram,  Twitter, and Telegram.